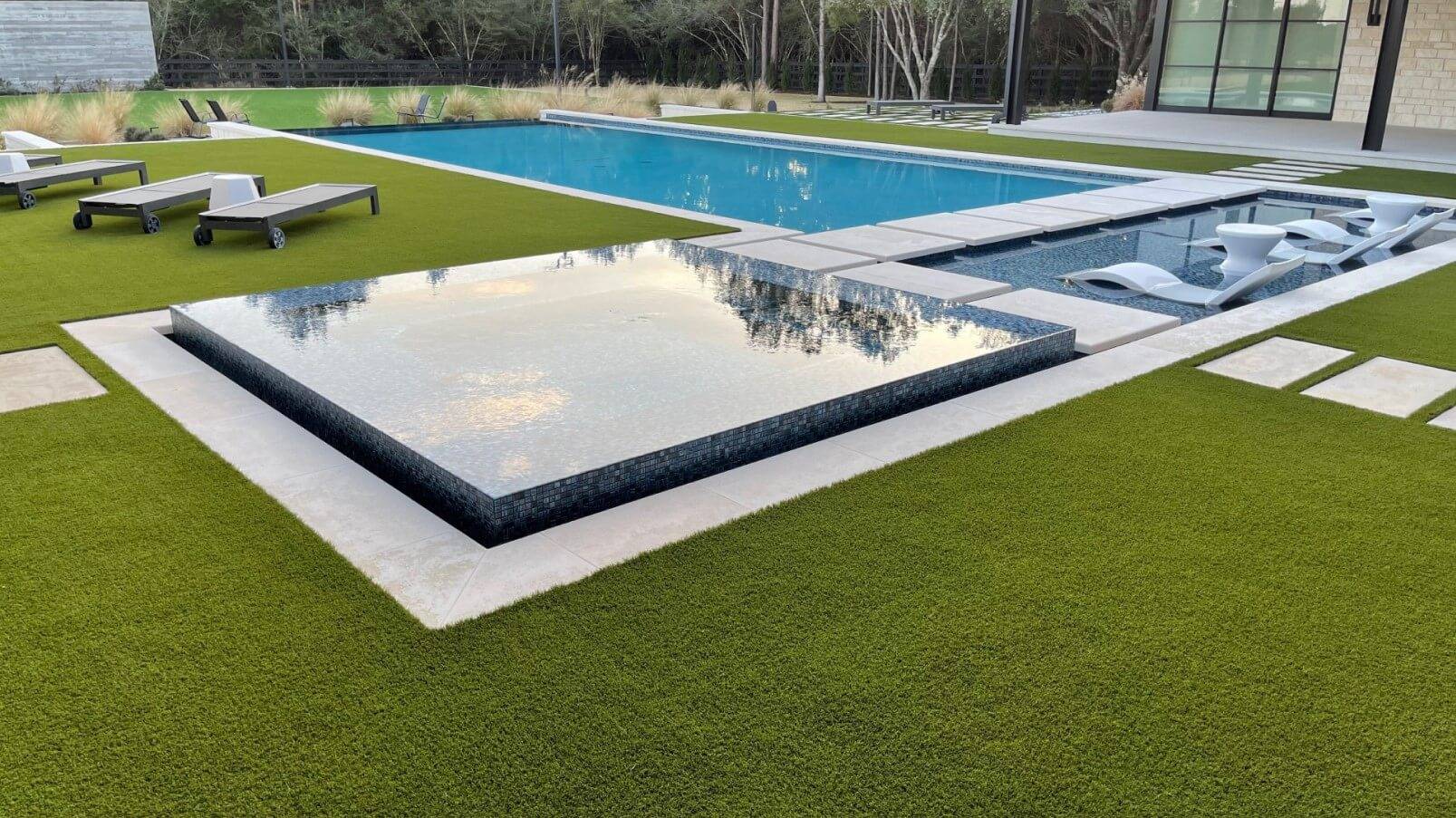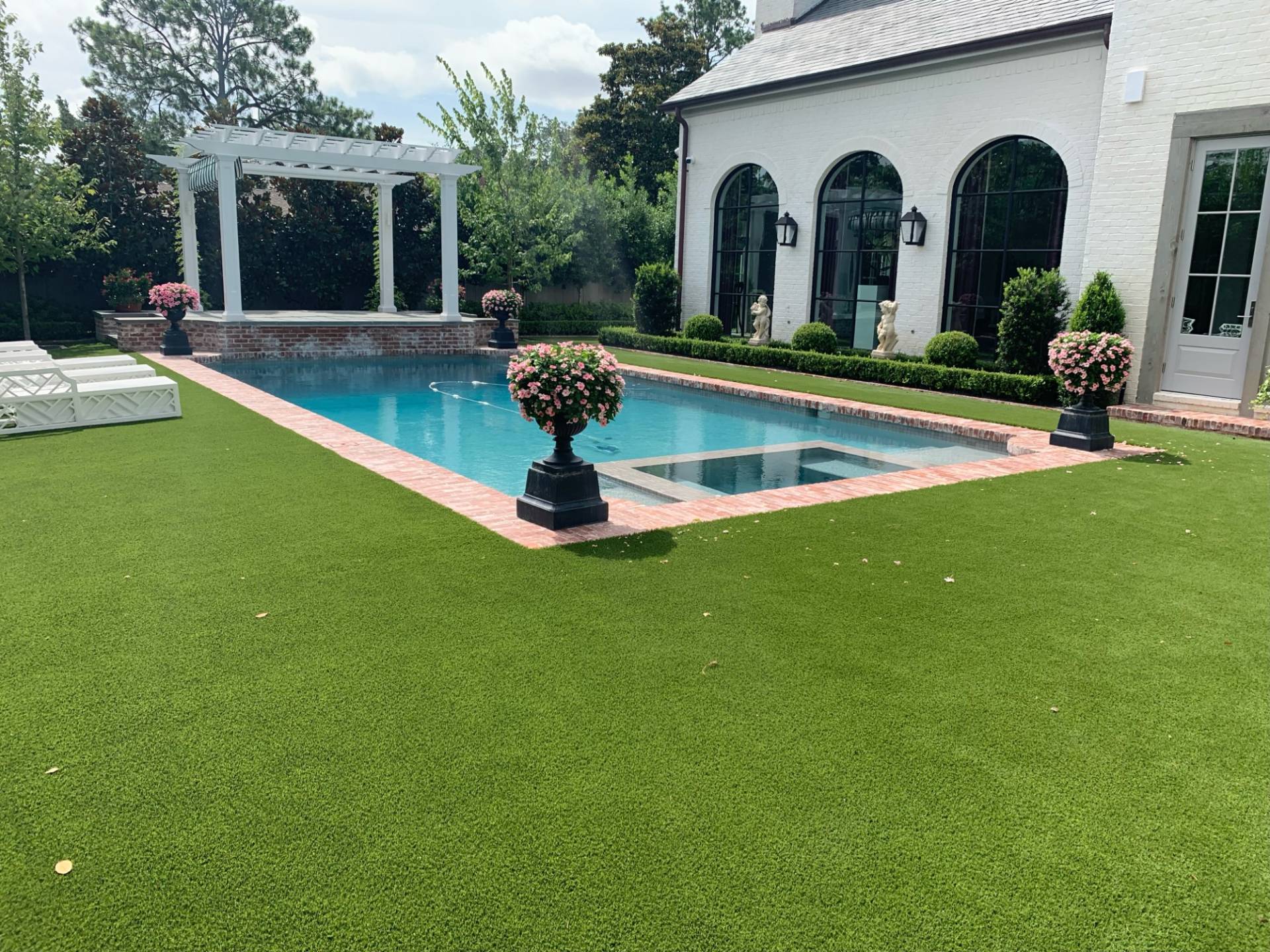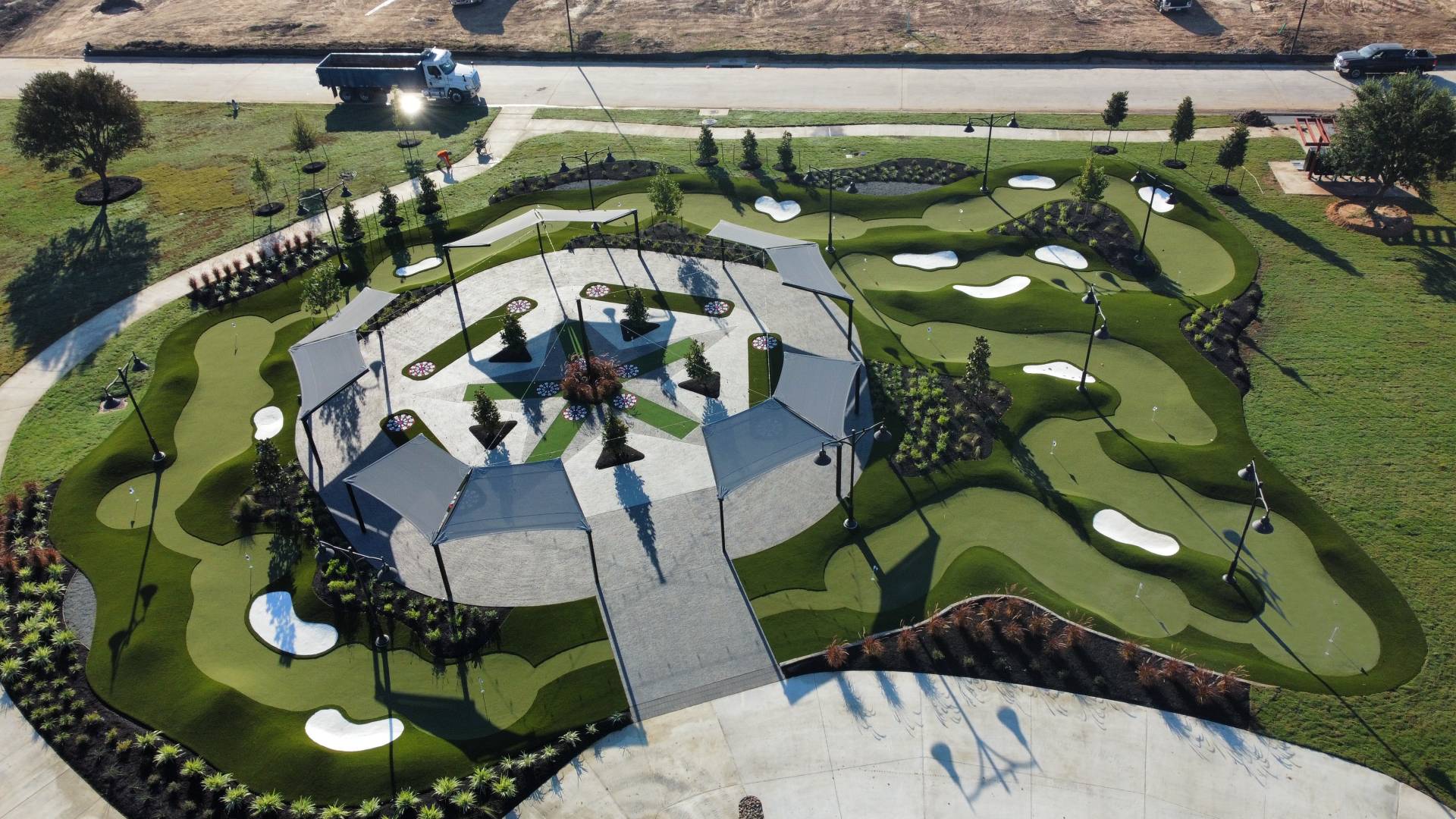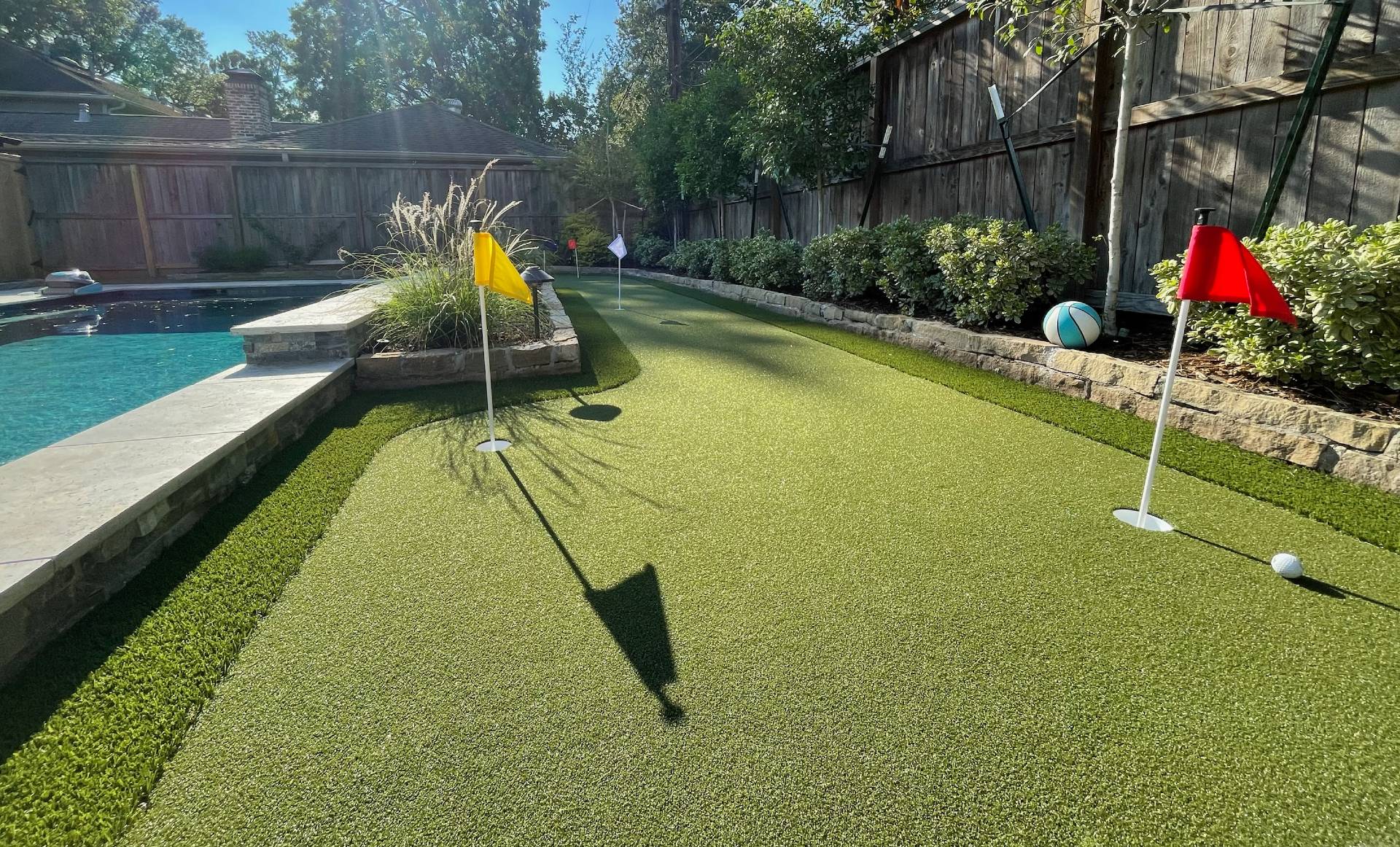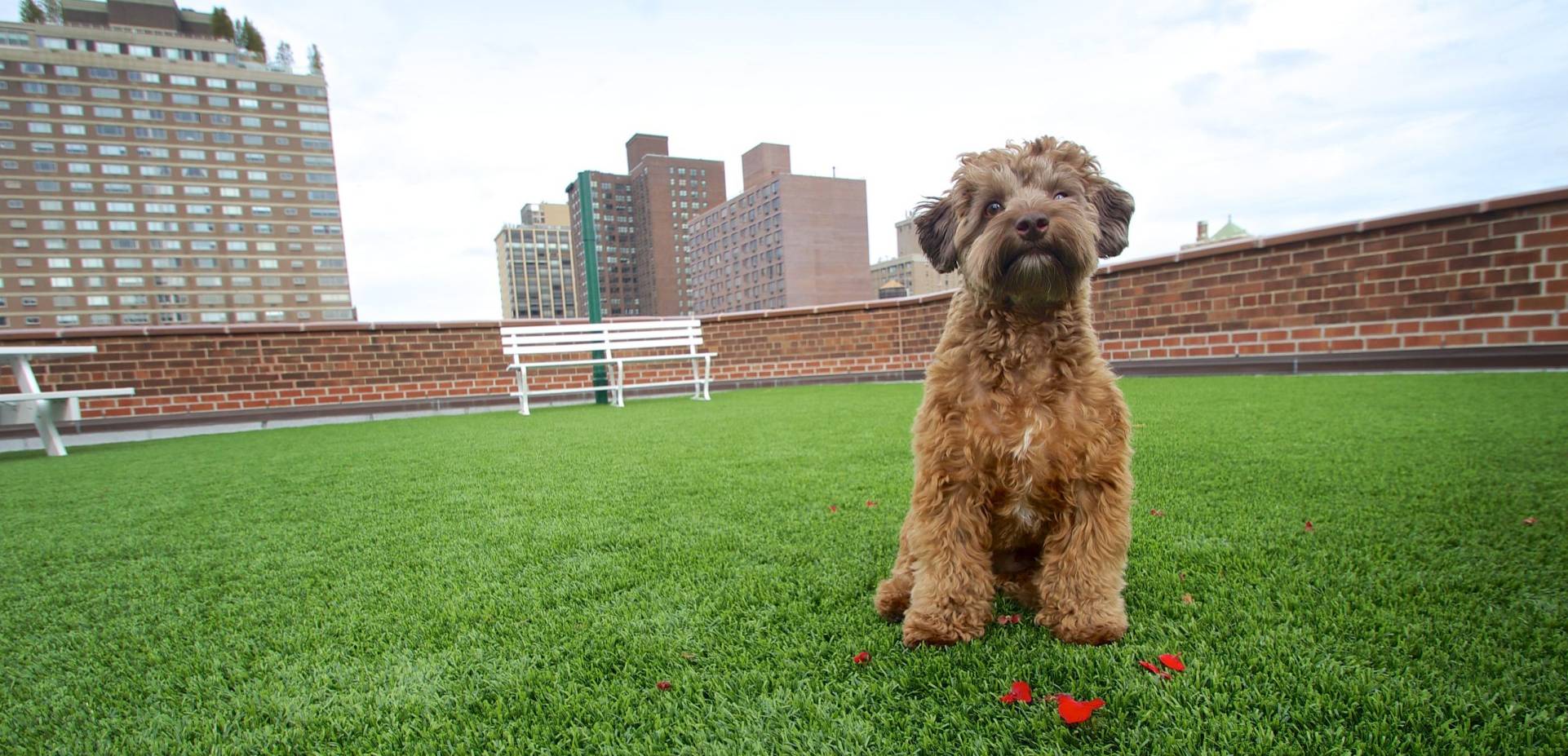 Artifical Grass
Artificial Grass
For Sale & Installation in San Diego, California
SYNLawn San Diego offers first-rate artificial grass installation for homes, businesses, and more in Southern California communities. Learn more about our artificial turf products and services today!
Residential
Residential Lawns
Lush, Evergreen, and Low-Maintenance
Transform your residential property in San Diego with a consistently beautiful, low-maintenance artificial grass lawn. Our stellar synthetic turf is ideal for residences of all kinds, including homes, estates, and more. Find out more about it today!
Commercial
Commercial
Consistent, Cost-Effective Lawns & Landscaping
Don't rely on unpredictable sod for your commercial lawn or landscaping! Gain a surface you can trust with our consistently green and cost-effective commercial artificial grass instead – ideal for lawns, landscaping, and more!
Putting
Putting Greens
Highly Playable Golf Surfacing
Take your golf game to the next level with our specially designed artificial grass putting greens! Our highly playable synthetic golf turf provides a fully-optimized and low-maintenance surface for players of all skill levels. It is perfect for backyards, commercial properties, and more!
Pet
Pets & Dogs
Dogs and other pets can wreak havoc on traditional grass surfaces, but not with highly durable artificial pet turf from SYNLawn San Diego! Our soft, easy-to-clean synthetic pet grass is ideal for household pets and dog breeds of all shapes and sizes.

Customer Testimonials
Read some testimonials from only a handful of our satisfied customers!
I found the SYNLawn team to be an excellent combination of quality workmanship/product and customer service. Truly impressed by the communication, follow-through, and the finished product as well. I would recommend them 10 out of 10 times!
We had a great experience all around – nice selection process, reasonable bid, quick turnaround, and excellent installation. We can't wait to enjoy our backyard! Thank you to April and Joe for making the process so smooth and enjoyable! High recommendations all around.
April was fantastic and very helpful. Really felt like I was speaking to a friend rather than a business. She really went out of her way to help us out. The install team (Juan) did very very nice work in 105 degree heat. I couldn't be happier with the final result. I would recommend SYNLawn to everyone the material they carry, the customer service and the workmanship is simply the best!!!
San Diego Artificial Grass
SYNLawn San Diego is dedicated to providing top quality artificial grass design and installation to San Diego and the surrounding area. San Diego, known for its beauty, is something that we aim to contribute to as we enhance and beautify different settings with our always green synthetic grass lawns. So, whether you live in Del Mar, Escondido, Scripps Ranch, Coronado, and other areas, you can rely on SYNLawn to install synthetic grass for your business or home.
At SYNLawn, we provide artificial grass installations for a variety of applications, including pet areas, putting greens, playgrounds, landscapes, lawns, rooftops, and much more.
SYNLawn controls the entire production process for our artificial grass, therefore, you can be assured of the highest quality synthetic turf being provided to you. Besides our artificial turf being of such superb quality, it is also very eco-friendly. Essentially, we offer plant-based, recyclable, sustainable, and luxuriant products.
Commercial Artificial Grass
When it comes to artificial turf for commercial business needs, SYNLawn San Diego has everything you need. With our extensive inventory, we provide you with a large selection of products to choose from that contain many benefits. One especially notable benefit that businesses can expect to receive with our products are deep cost savings over the life of the synthetic lawn, due to virtually eliminating water and gas use, as well as maintenance costs.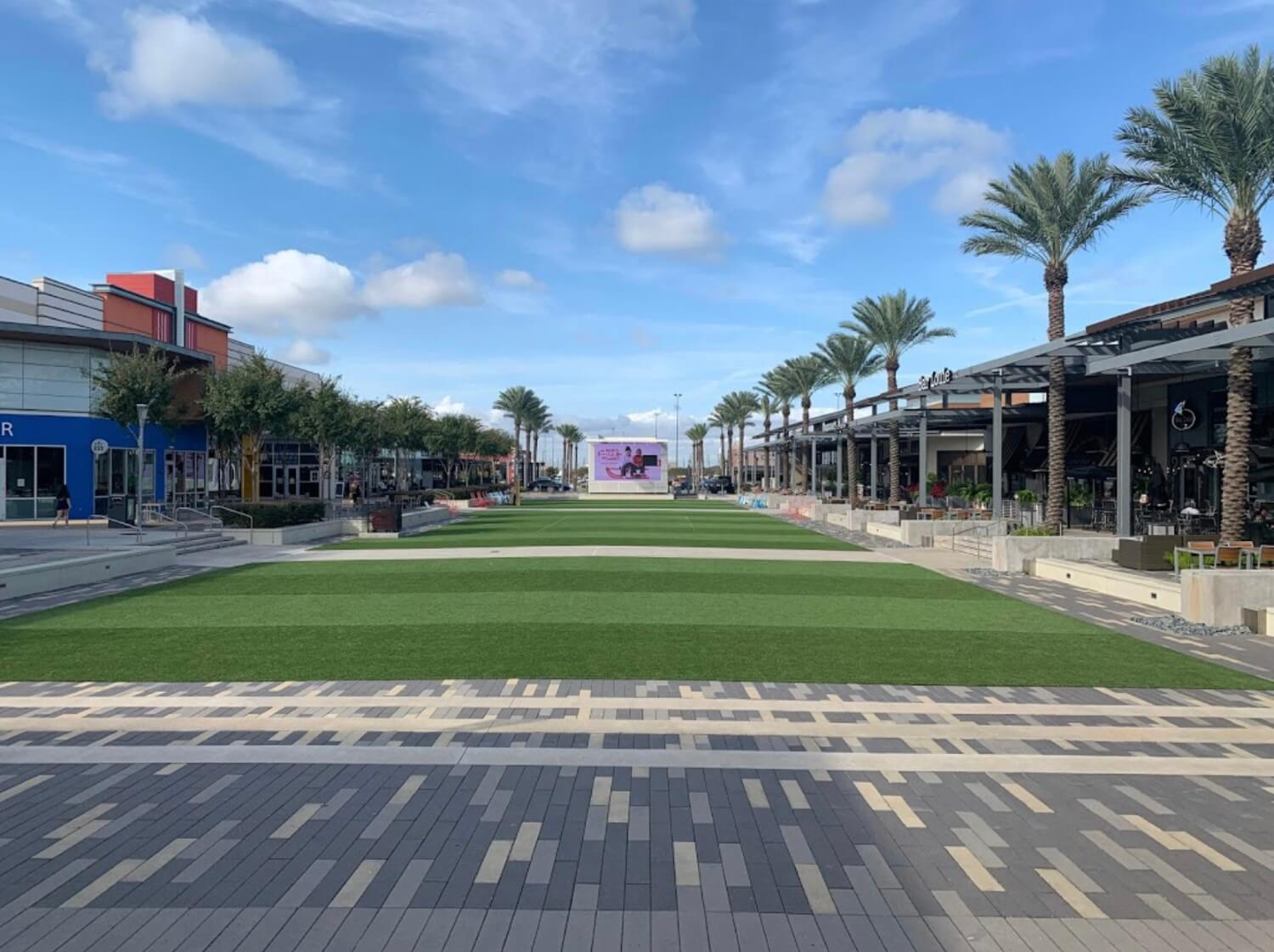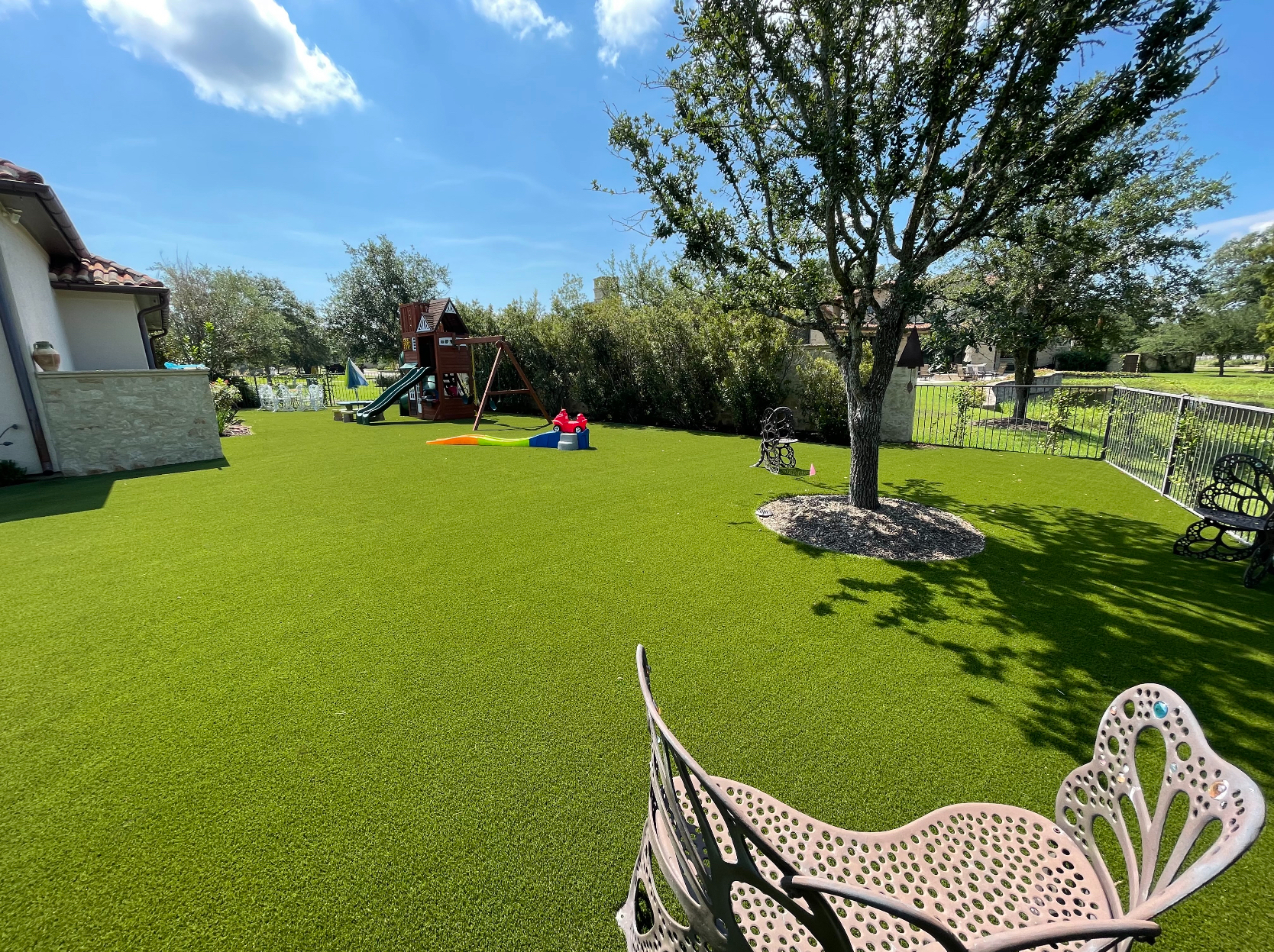 Residential Artificial Grass
With SYNLawn of San Diego, CA's synthetic grass, you will not only be saving time, but also money. While a living grass lawn drains time and money away from you as you tend to it, this won't be the case with our artificial turf. When you make this investment, you will find yourself having extra time in your day, more money in your pocket, and having grass that always looks beautiful.
Synthetic Turf For Pets
If you own a dog or other pets, you will be happy to know that our artificial grass is both safe for them to play on and highly resilient to wear-and-tear. So if your dogs love to run around the yard and chase each other, our artificial turf designed for dogs is perfect. We provide the absolute best synthetic grass for dogs and other pets you may have, no matter how big or energetic they are. Our products are also simple to clean!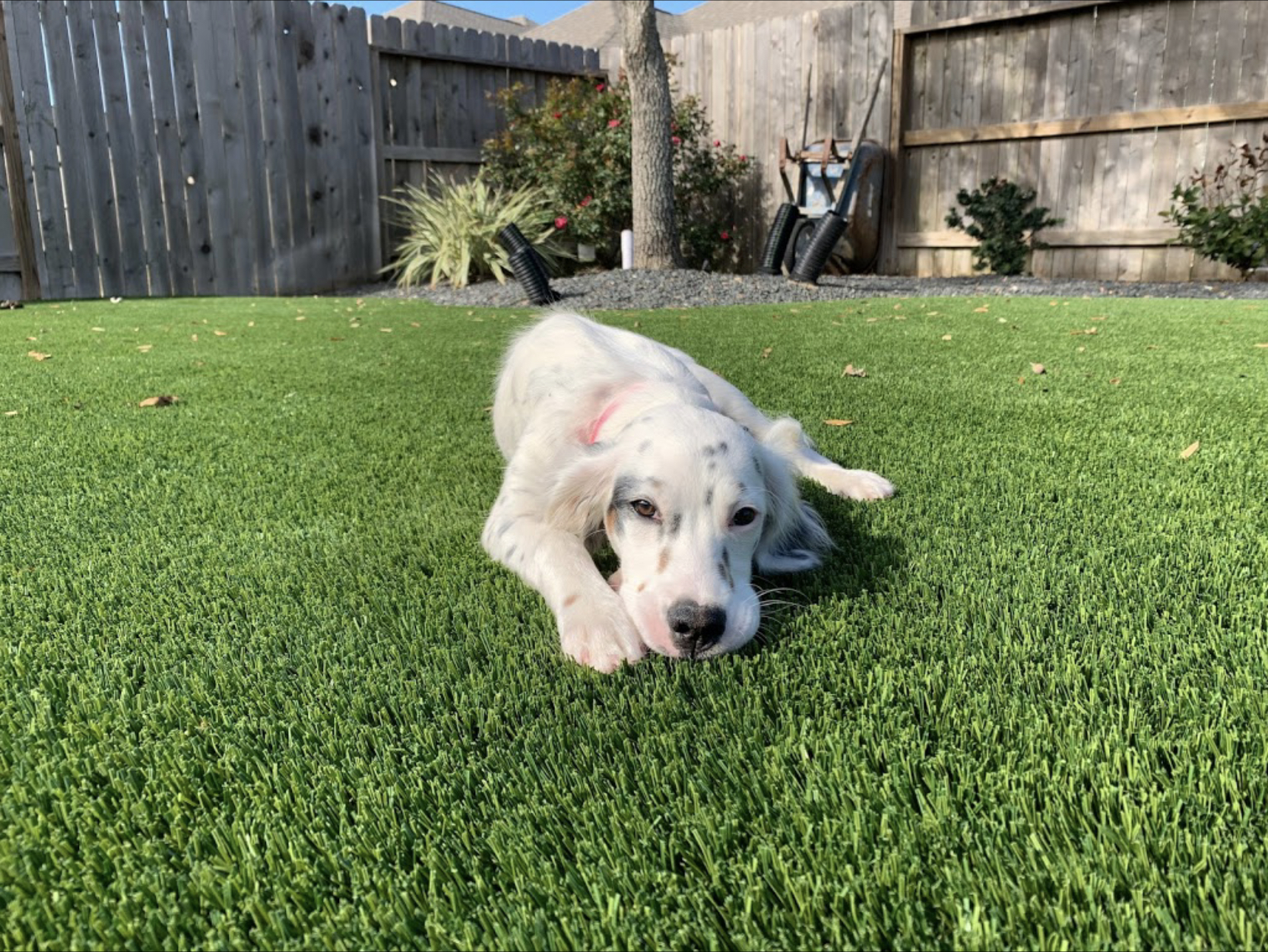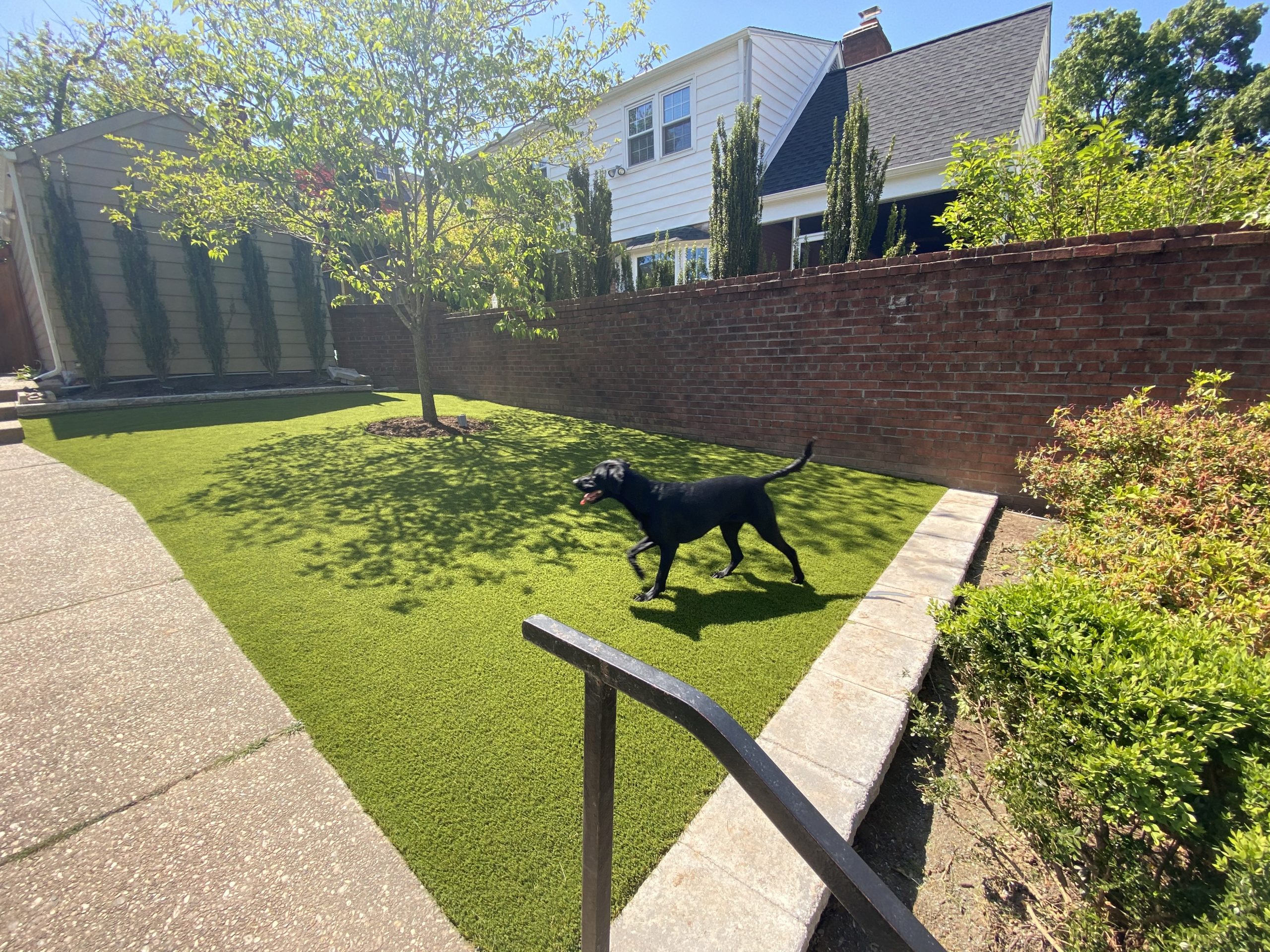 Do it Yourself
For those who prefer a DIY artificial grass project, we have what you need. You will find that our products are not only easy to install, but low maintenance as well. Additionally, we will provide you with learning materials that will teach you about installing synthetic grass and how to care for it.
Why Choose Artificial Turf
Financial Savings
No matter who you are, artificial grass can save you thousands of dollars a year. This is due to the elimination of water use, no gas hungry lawn maintenance equipment use, gardener fees, and more.
YEAR-ROUND ACTIVITY
There's no longer any need for you to worry about how the changing seasons will impact your grass. With our artificial grass, you won't have to concern yourself with it overgrowing or changing colors. This means you can enjoy your favorite activities year round with little worry.
Earth Friendly
Making the change from living grass to artificial grass saves thousands of gallons of water per year. This significant savings is environmentally friendly and has a positive impact on the local surroundings in your community.
Why Choose Synlawn Artificial GRass
More than 45 Years of Experience
With our vast experience related to synthetic grass products, you can trust us to provide for your needs.
Over 200,000 Successful Installations
Our track record speaks for itself and allows us to expertly design and install artificial grass in your San Diego home or business application.
Lifetime Warranty
We can offer you a lifetime warranty due to the level of control we have over every phase of our production process. Latest News

SYNLawn San Diego is proud to announce the use of our revolutionary artificial grass at the San Diego Zoo here in Southern California. The popularity of our synthetic grass is growing by the day and is expected to become a $7,000,000 industry by 2025. Faux grass from us at SYNLawn San Diego is effortless to …
Read more
Locations We Serve
We service all of San Diego County, Riverside County, Imperial County and Orange County including but not limited to the following cities:
San Diego County
Ocean Beach
Pacific Beach
Mission Beach
Del Mar
Torrey Pines
El Cajon
La Mesa
Vista Santee
National City
Lemon Grove
Orange County
Newport Beach
Laguna Beach
Huntington Beach
Manhattan Beach
Irvine
Santa Ana
Anaheim
Costa Mesa
Aliso Viejo
Seal Beach
Dana Point
Mission Viejo
Laguna Niguel
Fullerton
Orange
Garden Grove
Westminster
Buena Park
Imperial County
Imperial
El Centro
Calexico
Brawley
Westmorland
Holtville
Calipatra
Riverside County
Palm Desert
Palm Springs
Indian Wells
Rancho Mirage
Indio
Temecula
Corona
Murrieta
Eastvale
Norco
Beaumont
Calimena
Morongo Valley
Perris
Jurupa Valley
Menifee
Hemet
Blythe
San Jacinto
Coachella
Lake Elsinor