The team from SYNLawn San Diego offers commercial artificial grass lawns, landscapes, and more to businesses in and around San Diego, CA. Our first-rate, American-made commercial artificial turf provides businesses of all types and sizes with several benefits. It is also available in a variety of styles and specializations to help suit different surfacing needs throughout our coastal communities. Learn more about our commercial synthetic grass and how it can help San Diego businesses below!
BENEFITS OF THE BEST ARTIFICIAL GRASS & TURF IN SAN DIEGO, CA
For businesses across sunny San Diego, there are several benefits they can attain by switching to high-quality commercial artificial grass from us at SYNLawn San Diego. These benefits can not only give them more consistent surfaces, but they can also help them save time and money! Some of these several benefits include the following:
Consistently lush, green grass surfaces
Perfectly manicured lawns, landscapes, or putting greens
Low levels of maintenance
No mowing or treating with chemicals
Increased water conservation
Enhanced durability
Weather-resistance
No production of traditional grass allergens
With our commercial synthetic turf, your retail store, restaurant, office building, business park, or other type of business can own an evergreen patch of grass that requires little upkeep throughout its long life, helping to save you time and money on groundskeeping!
OUR SELECTION OF COMMERCIAL ARTIFICIAL TURF PRODUCTS
At SYNLawn San Diego, we carry a wide variety of commercial artificial turf products for purchase and installation throughout the many San Diego, CA communities, including Mission Beach and Chula Vista. Some of our many specialty synthetic turf products for businesses include:
LAWNS & LANDSCAPING
For beautiful patches or expanses of grass, our commercial artificial lawns and landscapes can help! This relatively simple turf offers businesses of all sorts an attractive surface that can enhance their curb appeal, reduce landscaping expenses, and resist high levels of foot traffic, making it much more preferred than traditional grass.
DOG & PET GRASS
For pet-friendly or pet-centric businesses, our artificial pet grass can be the surfacing you have been dreaming of! This specially designed turf is soft to the touch, making it comfortable for pets to relax on. Yet, it is also highly durable, so it can stand up to dogs and other pets that want to play too! Lastly, our synthetic pet turf is quick-draining, which makes it incredibly easy to clean!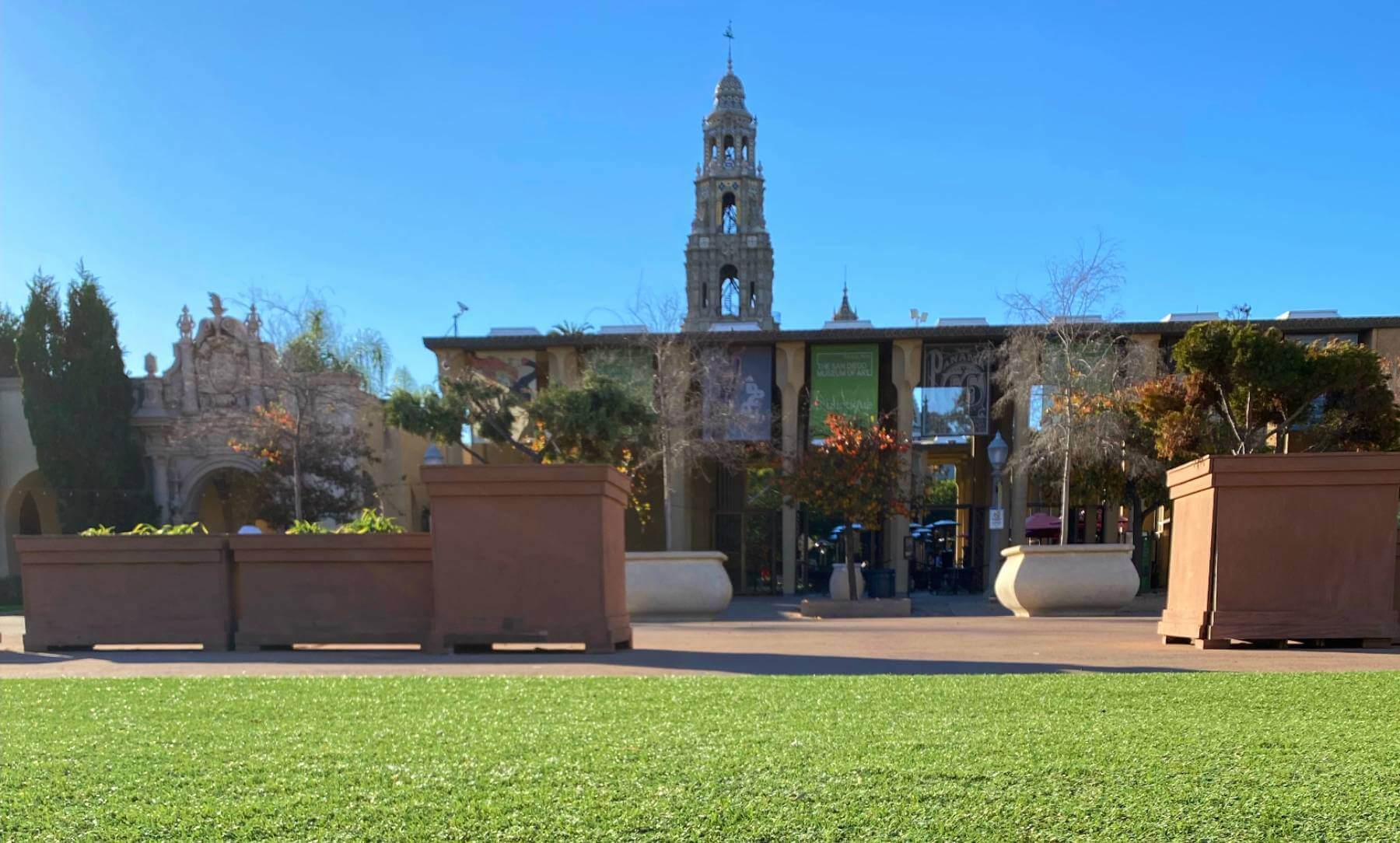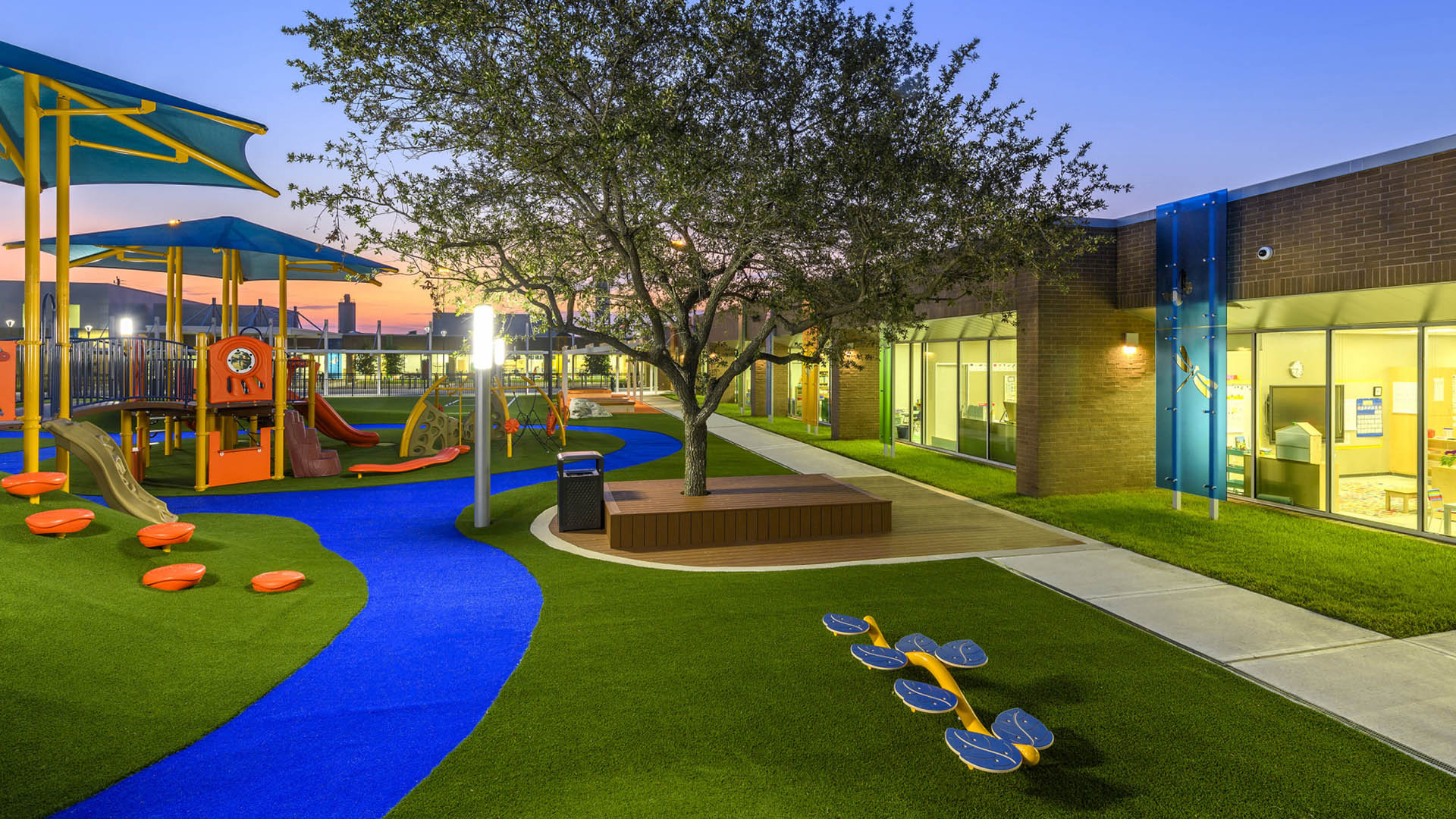 Businesses across San Diego, CA feature playgrounds for children and families to enjoy. To help make these play areas safer, it can be beneficial to install our synthetic playground turf. This turf is equipped with an extra layer of padding, which helps absorb impacts, minimizing the risk for surface-related injuries. Ultimately, this helps keep children playing safer!
Golf is one of the most beloved games in the United States, including in San Diego, CA. Many businesses can take advantage of this by equipping their property with one of our artificial grass putting greens. These installations create an activity that people of all skill levels and ages can enjoy – without forcing a business into all of the time-consuming maintenance that often comes with traditional golf grass.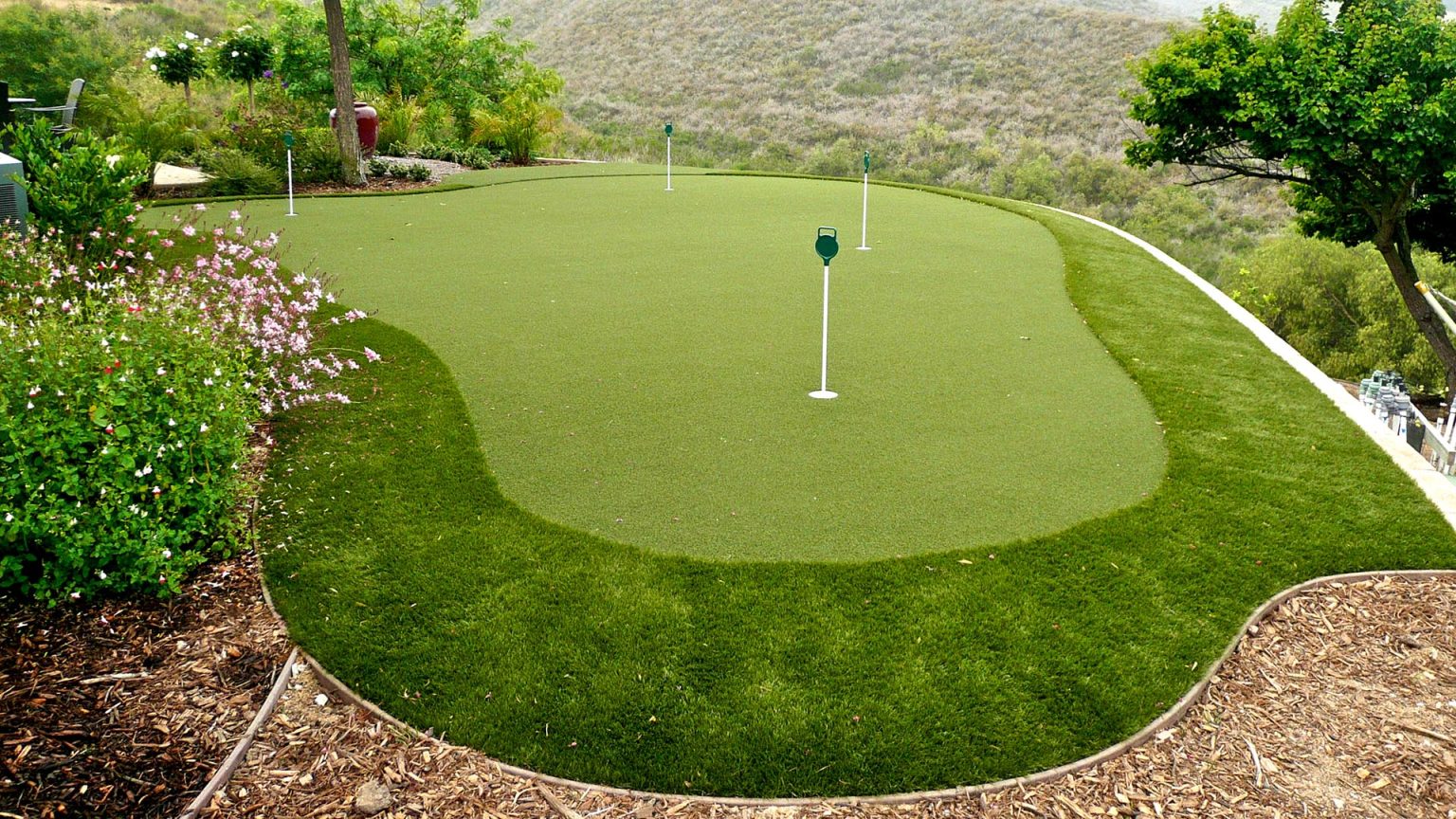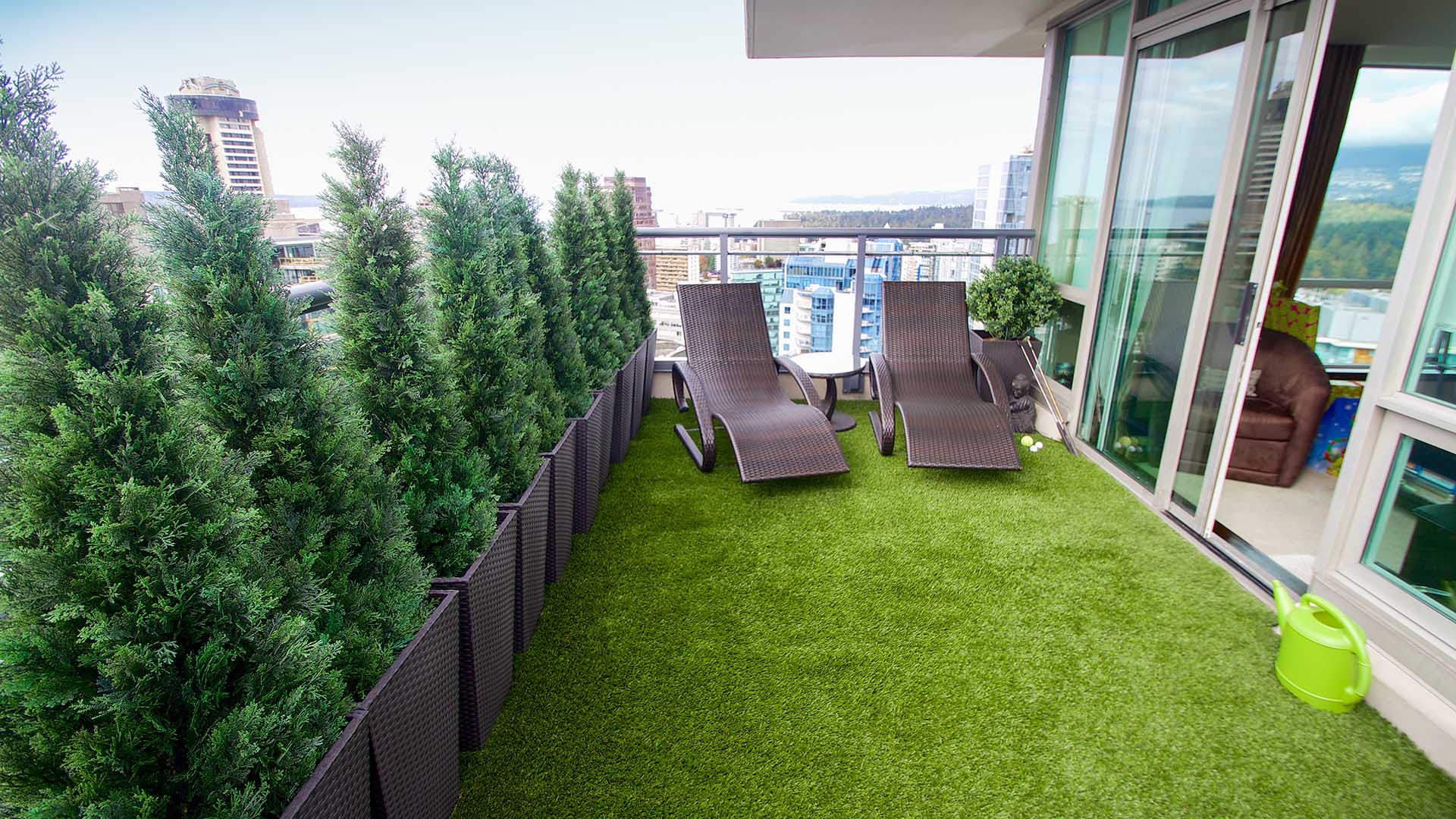 Rooftops can be amazing spaces for businesses to utilize. These airy, scenic locations can be home to restaurants, lounges, bars, and more. To make them incredibly inviting, businesses in San Diego, CA can use our artificial rooftop turf. This lush, green turf provides a relaxing atmosphere, which can enhance a rooftop area for a business.