The Incredible Fire Safety Benefits of SYNLawn® Artificial Grass
SYNLawn is committed to developing plant-based artificial grass solutions that can help prevent fires from spreading. San Diego artificial turf products provide a critical window of time between the onset of a fire and the arrival of first responders. During this period of time damage can be prevented and perhaps lives saved. SYNLawn proudly offers eight ASTM-certified E108 versions that can all help to inhibit a fire's progress.
These products provide financial as well as safety benefits. For example, if you live in a fire-prone area, you may be able to save money on your insurance. Infill is intended to keep grass fibers from drying out, but it may also act as a fire retardant. We test our products on a regular basis to ensure that they perform as expected. Fires can be completely unpredictable and in response, SYNLawn® continues to discover new ways to increase the safety of our products every year.
SYNLawn® Offers the Only Artificial Grass with a Class A Fire Rating
SYNLawn is the only synthetic grass with a Class A fire rating. It is specifically designed to act as a defensive barrier to keep your home safe from the spreading of fires. The two most common ways for a wildfire to ignite your home are burning embers falling on your property and actual fire encroachment.
SYNLawn can protect your home from both because it doesn't catch fire. It can even function as a "green" fire barrier by absorbing heat and allowing embers to burn out on its fire-safe surface. This cannot be accomplished in a naked, open environment, which is commonly associated with the "defensible space" notion.
To earn the high regard of a Class A fire rating, an artificial turf system has to meet the requirements of eight tests:
Four burning tests: two flame spread tests, and two intermittent flame tests
Intermittent flame tests require fifteen 2 min exposures to 1400° F flames with 2 min intervals between each exposure
A spread of flame test requires a single 10 min exposure to 1400-degree flame
All tests are performed in the presence 1056 + 44y min air velocity
On July 25th, 2016, a fire on the 14th floor Bamboo Pool area of The Cosmopolitan Hotel broke out and caused an incredible panic. Within minutes the fire had spread at an alarming rate due to the strong winds that fueled the burn. Had it not been for SYNRye 211 with its 100 percent nylon fibers the situation would have been dire. As a result of the ASTM E108 Class A fire rating provided by SYNRye 211, SYNLawn® was directly credited with containing the blaze.
When the hotel was originally built, 13,000 square feet of a competitor's artificial grass was installed. The intense sunlight and infrared light from the sun were enough to cause that installation to begin melting. The Cosmopolitan Hotel knew they needed rooftop grass that would provide superior durability, performance, and safety. SYNLawn® happily came to the rescue. Not only does San Diego artificial grass offer incredible fire safety but we additionally offer the strongest warranty against reflective light.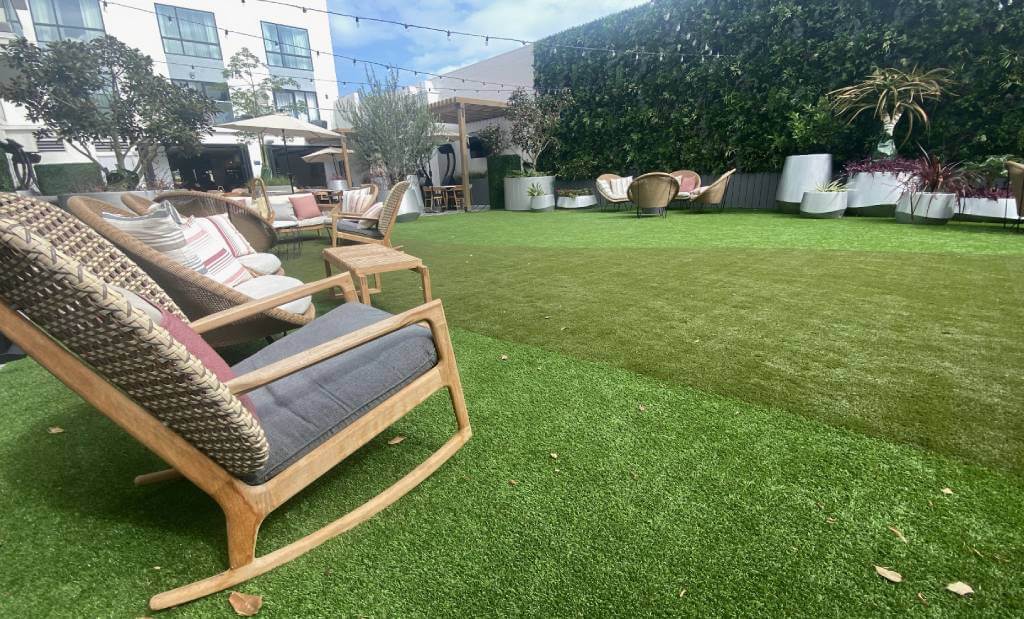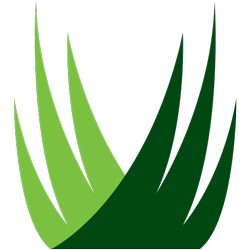 At SYNLawn, we put safety first. Check out our wide selection of artificial grass for playgrounds to find out which product is the best for creating your ideal playground turf.
The SYNLawn® San Diego Artificial Turf Commitment
As the industry's leader of fire-safe synthetic grass, SYNLawn is proud to continue to lead the way in providing great American-made turf that meets the highest safety standards in the industry. Contractors will be able to fully comply with the growing number of standards governing the building of green rooftops, atriums, and public areas for the first time. The feel, durability, and long-term sustainability of this new generation of lawn products have been commended. For more than 50 years, SYNLawn has dedicated countless hours to research and development to ensure that our products are the safest, cleanest, and most reliable available to the market today.
For more information, contact SYNLawn San Diego today to schedule a complimentary lunch and learn or design consultation today!
Please fill out all mandatory fields with an asterisk *
Your information will be held confidential with our company.