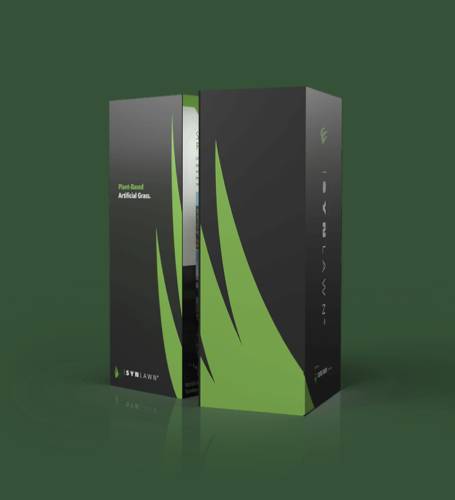 Here in San Diego, SYNLawn® is offering their one-of-a-kind architectural kit that will help you get started designing your next project. The architectural kit is a free tool that our architect partners can use to learn and share information about our industry-leading plant-based artificial turf installations. It includes several items that will guide you in the right direction to choose the right San Diego artificial grass solution for your landscape. SYNLawn products are perfect for new playgrounds, putting greens, hotels, restaurants, spas, pool sides, apartment complexes, and more.
SYNLawn is licensed and fully insured to work on large-scale multimillion-dollar projects from start to finish with the help of our expertly trained teams of installers. For more than 50 years, we have worked with industry experts and professionals to create sustainable environments utilizing cutting-edge exclusive technologies, eco-friendly materials, and following our high standards for safety.
We work closely with landscape architects, landscape designers, urban planners, general contractors, roof contractors, sports facilities, construction firms, and more to accomplish our incredible commercial projects including Sheraton Carlsbad Resort at Legoland (19,000 sq. ft.), The Monsaraz Hotel (14,000 sq. ft.), Plunge San Diego (14,000 sq. ft.), Costa Vista RV Resort (14,750 sq. ft.), and many more.
THE HIGHEST QUALITY ARTIFICIAL TURF IN SOUTHERN CALIFORNIA
For more than 50 years, SYNLawn has spent countless hours on research and development to ensure that our plant-based artificial turf sits at the top of the industry. Our eco-friendly turf collection provides exclusive technologies that continue to innovate the market, provide superior durability and performance, and unmatched safety standards. As a result, our customers continue to choose SYNLawn synthetic grass time and time again.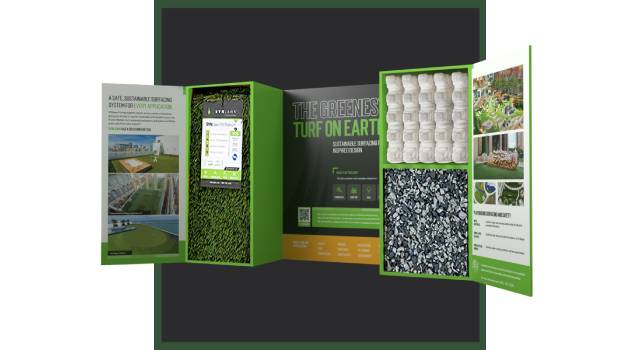 SYNLawn San Diego artificial grass features our proprietary Super Yarn™ technology our exclusive yarn formula unlike anything provided by our competitors. Super Yarn™ is the combination of three molecularly bound enhancements providing sanitation, durability, and safety.
Sanitized® Antimicrobial – eliminates pet smells and 99 percent of germs from grass surfaces, while preventing bacteria and fungus from growing
DualChill™ IR Reflective Technology – significantly reduces surface temperatures and guards against fading in direct sunshine
StatBlock™ – Carbon-based anti-static that prevents static electricity accumulation
One of our biggest commitments at SYNLawn is environmental sustainability. We are dedicated to providing products that do their part for the environment. To ensure this, we formed a strong relationship with US soy farmers. With their help, we are able to source materials including sugar cane in our turf fibers and soybean oil in our eco-friendly backing system, EnviroLoc™. Utilizing these materials at our in-house manufacturing facility in Dalton, GA, allows us to ensure that our products meet environmental standards to reduce carbon emissions, conserve incredible amounts of water each year, and prevent our products from ending up in local landfills. SYNLawn is proud to be the first and largest collection of USDA-certified products containing more than 60% plant-based content.
EnviroLoc™, and more recently EnviroLoc+™, is a two-part woven backing system that locks in turf fibers to provide superior durability, preventing turf fibers from shedding, thus, ensuring longevity and reusability of our products. EnviroLoc+ includes Sanitized® antimicrobial and helps to prevent fungi and algae growth. This helps to alleviate allergies in the environment where San Diego artificial turf is installed.
Safety must always be a top priority when creating surroundings for commercial or residential landscapes. In public settings, the risk of fire damage and injury can appear at any time. Thankfully SYNLawn products are fire tested and rated, and many of our products provide an ASTM E108 Class A fire rating. This provides firefighters and first responders a wider time window to respond to a fire and helps to eliminate the risk of fatal injury and extreme property damage. Back in 2016, SYNLawn was directly credited for containing a fire outbreak on the roof of the Cosmopolitan Hotel. Without our products, the damage done could have been devastating. Additionally, San Diego faux grass is IPEMA and ADA compliant to prevent common injuries and cushion falls up to 10 feet.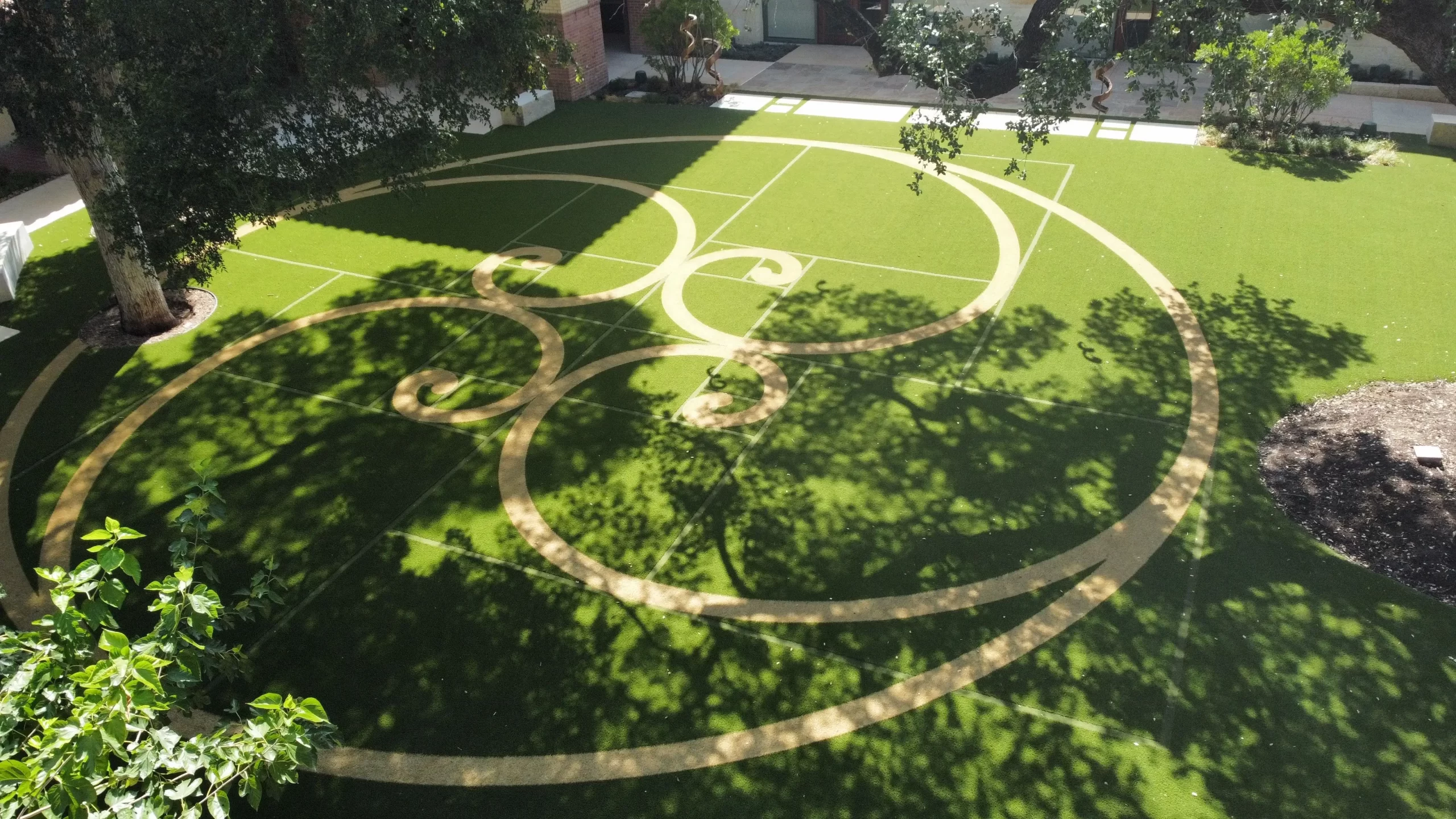 REQUEST YOUR FREE ARCHITECTURAL KIT TODAY!
Schedule a lunch and learn with us and SYNLawn will become your one-stop shop for artificial grass, playground turf, putting greens, pet turf and more for years to come. We can provide you with samples, lunch and learns continuing education courses, and more. We love to get to know our customers and ensure that their specifications are met. We are dedicated to bringing your design ideas to life. With SYNLawn® you get access to our CAD details and can earn credits towards your continuing education in categories such as HSW (Health, Safety, Wellness) and the STC CTI-L program.
The SYNLawn architect kit includes:
SYNLawn Artificial Grass Samples
Infill Systems Options
Nailer Board
Air Drain
Melos Stone
Brock Playground Padding
Fire-Rated UltraBase for Rooftop Installations
Commercial Brochure