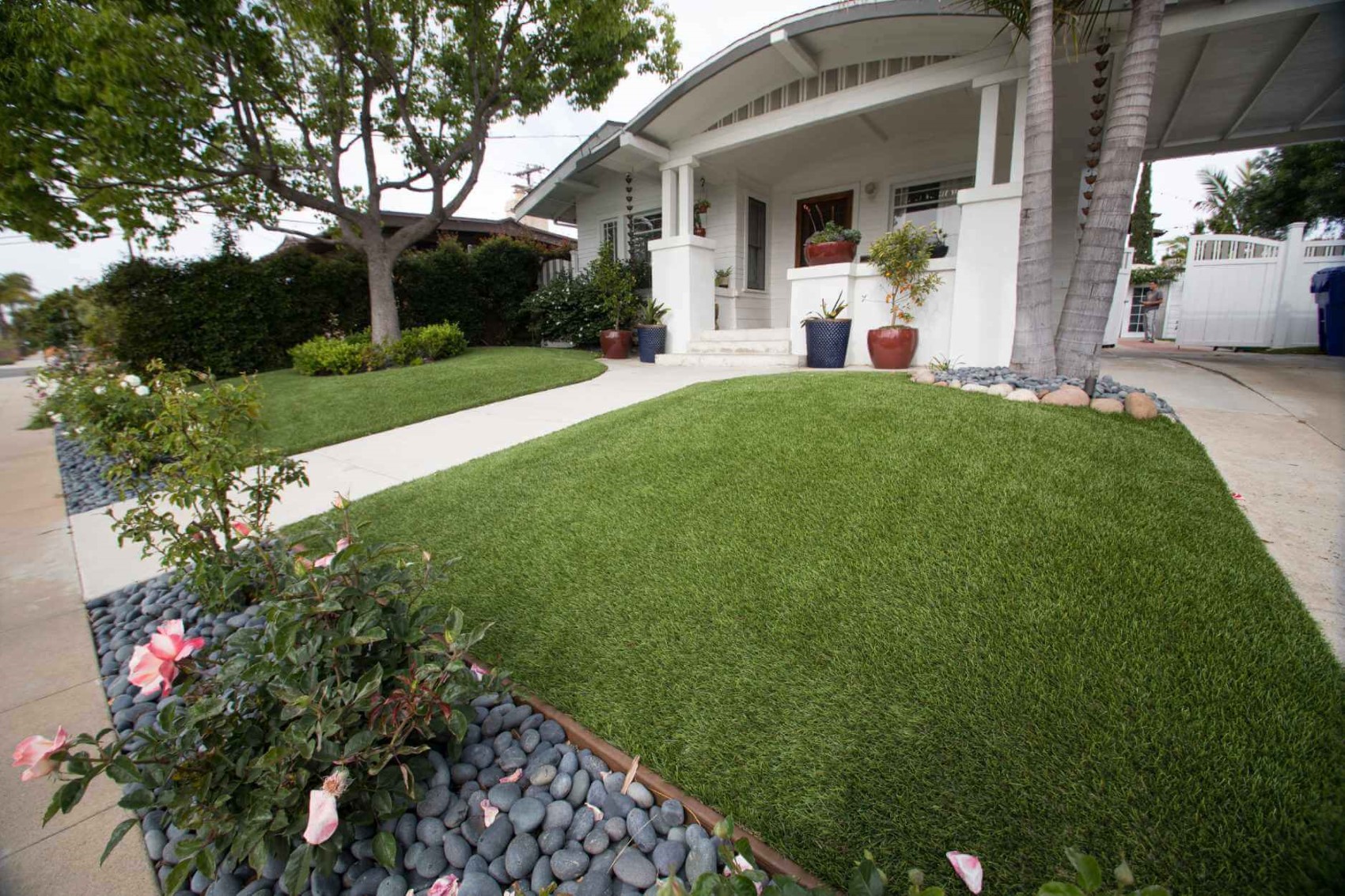 Throughout the San Diego artificial grass market, there are a number of competitors that offer grass alternatives claiming to be the most eco-friendly. While there are many ways to be conscious of the environment with synthetic grass, SYNLawn is the one and only provider in Southern California and throughout the nation that manufactures USDA-certified artificial turf. Achieving this certification is no walk in the park either. In order to be considered, products must be manufactured with a minimum of 60% plant and bio-based components. SYNLawn not only meets this requirement but offers synthetic turf with up to an incredible 80% plant-based content. We truly offer the most eco-friendly artificial turf San Diego has ever known. Due to the growing demand for ecologically friendly green construction materials, the synthetic grass market has an explosion of potential.
SYNLAWN® IS A PROUD PARTNER WITH AMERICAN FARMERS
This feat is not one that we could have accomplished alone. In fact, we are proud to work closely with the US soy farmers that make this possible. It is with their help that we can locally source renewable soybeans and sugar cane to replace substantial amounts of petroleum from our manufacturing process and we do so in-house at our ISO 9001-certified facility in Dalton, GA. This additionally allows us to quality control each step of the process and ensure we meet environmental standards.
Working with American farmers opens the door for new job opportunities for new generations of environmental advocates to promote sustainability throughout our industry. SYNLawn is part of a USDA initiative to increase the development, purchase, and use of bio-based products and we have only just begun.
SAVE, TIME, MONEY, AND VALUABLE RESOURCES
Our commercial and residential customers love the time and money-saving benefits that come with installing SYNLawn San Diego synthetic grass. The average homeowner alone consumes more than half of their monthly water simply by watering their lawn. This saves you 50-70% on your monthly water bills from the moment your installation is complete. Furthermore, without the need for lawn equipment, we can drastically reduce carbon emissions, and because our recyclable products last more than 20 years, they will not end up in local landfills. Say goodbye to endless hours of lawn maintenance, repair, mud, seams, and more, and hello to year-long luxurious synthetic grass from SYNLawn San Diego.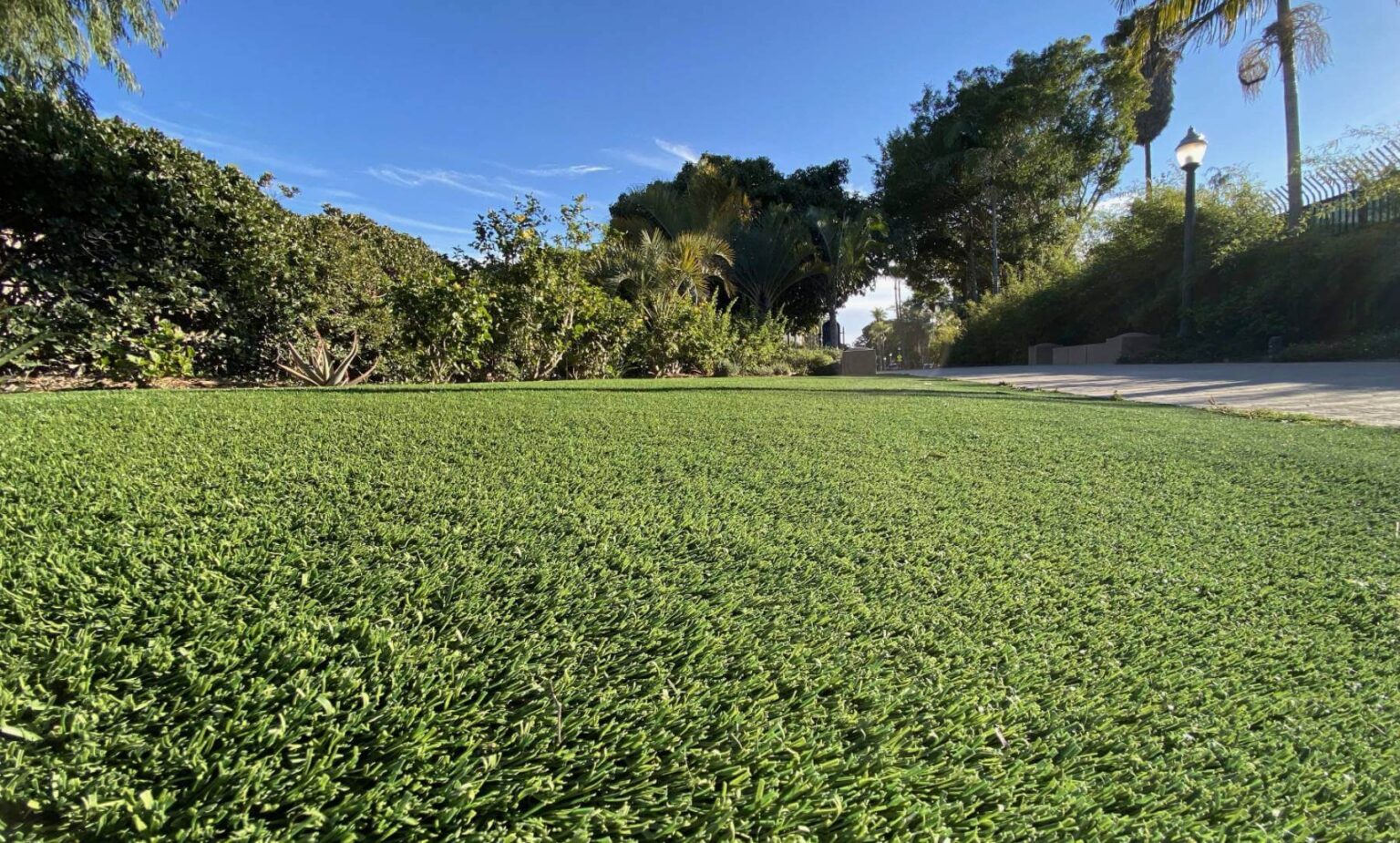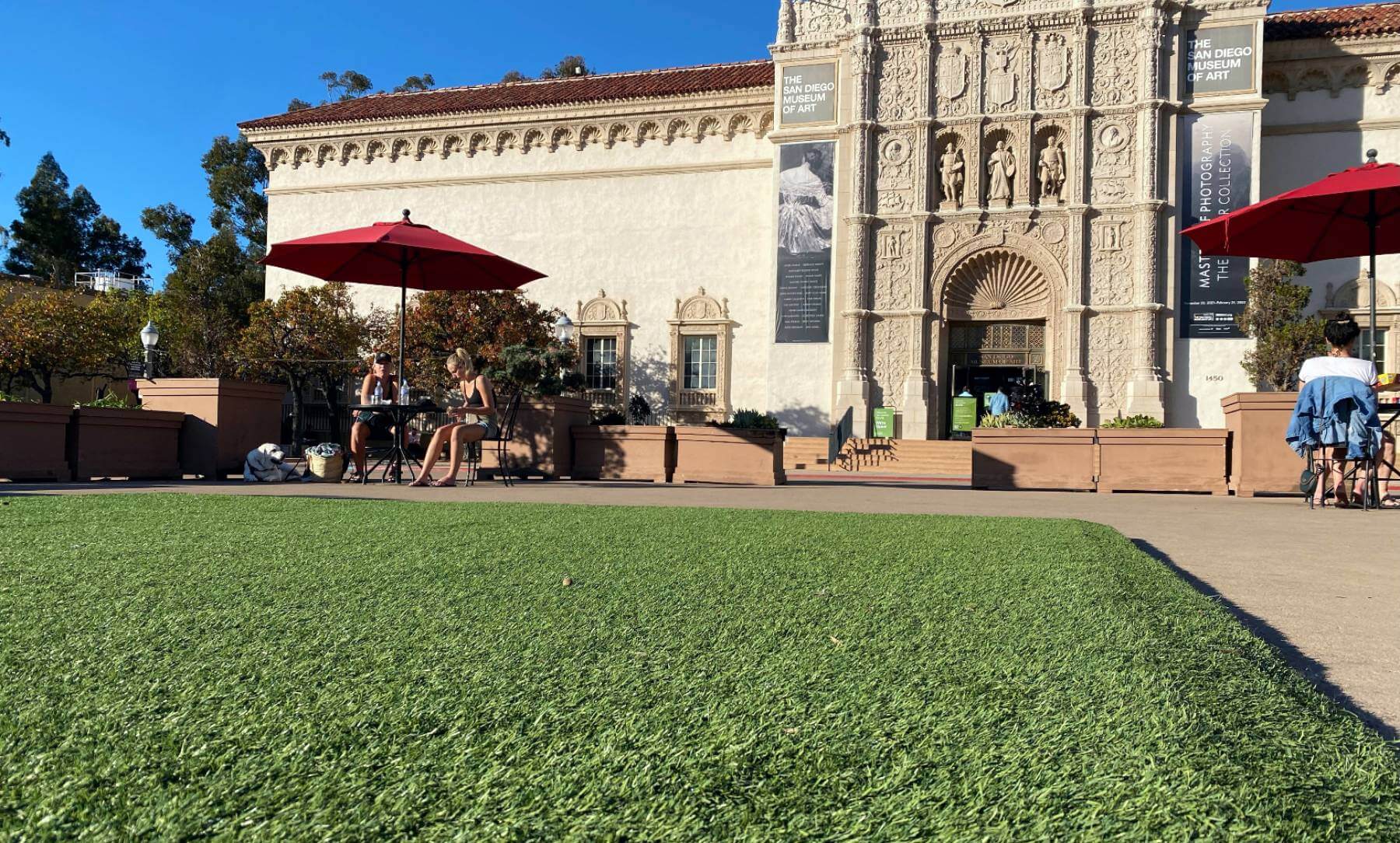 ENVIROLOC+ PLANT-BASED BACKING SYSTEM
As a result of our work with soy farmers, SYNLawn manufactures its green synthetic grass with the exclusive plant-based backing system, EnviroLoc+. EnviroLoc+ "locks-in" turf fibers to prevent them from shedding under stress from heavy foot traffic or high activity. It is also what replaces nearly 60% of petroleum from our products. In addition, EnviroLoc+ drains at an average of 1,200 inches per hour. This allows for near-immediate use after rainfall and is 40 times greater than the highest recorded rainfall in America. This incredible rate of drainage also allows your soil to receive crucial nutrients to stay healthy.
Created with a durable 2-part woven (Polypropylene and
Polyester) backing for a fuller tufted look
Less fiber loss for a more environmentally responsible approach to synthetic grass
Reduces algae and fungi growth to help alleviate allergies in the environment with an exclusive antimicrobial by Sanitized®
San Diego artificial turf made by SYNLawn is green from top to bottom. Our turf goes a long way toward environmental sustainability to genuinely be the greenest grass on earth, going beyond our natural looking green hues.