San Diego Commercial Bocce Ball Court Installation
SYNLawn SYNPro Bocce is a premium San Diego bocce ball court turf that employs a concrete foundation over aggregate to create a uniform, texturized nylon surface with a suitable one-degree pitch for optimal drainage. SYNPro Bocce is spot glued and attached utilizing commercially certified adhesives and can be finished with a range of bumper board alternatives, including bender board, and poured concrete curbing.
It is manufactured to provide exceptional performance and longevity while preserving its opulent beauty. This means that it will not shift nor shed on impact as it is designed for long-term use. SYNLawn's SYNPro Bocce surface provides advantages over conventional oyster shell surfaces without sacrificing performance. Bocce courts are a terrific addition to multifamily developments, independent living communities, and senior living facilities. Bocce is a low-intensity game that individuals of all ages enjoy. On a superior quality synthetic turf, you can enjoy a more authentic performance paired with superior durability. Thus, providing your customers and guests with a fun amenity that will continue to bring them back to your establishment.
With accurate ball roll, little bounce, excellent drainage, and incredibly low maintenance requirements, it was designed to be the perfect surface for any San Diego bocce ball court. It is the ideal option for all play levels due to its incredible stability and stunning look year-round.
Additional benefits include:
Consistent ball roll with minimal bounce
Dust-free with no watering required
Near immediate use after rain
ADA compliant; wheelchair accessible
Fade resistance
20% cooler surface temperatures than competing brands
IPEMA certified
Made in the USA
Exclusive Technologies and Benefits from SYNLawn® Enhance Your Game
The San Diego artificial grass market today is highly saturated with competing brands that make it difficult to stand out. Fortunately, SYNLawn products have more than 50 years of research and development behind them that have led to the creation of features and technologies not found in any other sport surface solution.
HeatBlock™ Technology Keeps Surfaces Cool
During the summertime when temperatures are at their highest, it can be difficult to play bocce due to uncomfortable surface temperatures. This is not the case with SYNPro Bocce as its engineered with our exclusive HeatBlock technology. HeatBlock is scientifically proven to actively combat heat build-up and keep surfaces 20% cooler than any other competing brand artificial turf. In addition, products with HeatBlock offer less shimmer as well as a softer surface for a more natural look and feel similar to natural grass.
EnviroLoc+™ Plant-Based Backing System
A two-part woven backing system called EnviroLoc+ is manufactured from sustainable resources derived from renewable soybeans. EnviroLoc+ stops fibers from moving, maintaining the integrity of your bocce game as well as your landscape. This plant based-backing system allows rainwater and other liquids to rapidly drain allowing your bocce ball court to be ready for immediate use.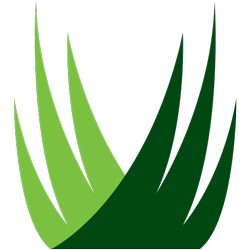 SYNLawn is the number one provider of artificial turf for a long list of applications including San Diego bocce ball court turf systems. With the use of our grass solutions, you can transform any indoor or outdoor environment into your new favorite getaway. Our products will save you time and money on traditional maintenance costs and instead, allow you to enjoy ultra-realistic synthetic grass year-round and reinvest your time and energy back into your customers and business.
SYNLawn works closely with industry leaders, professionals such as landscape architects, and its clients to provide the safest, cleanest, and 'greenest' surroundings. We are fully licensed, bonded, and insured to work on any sized project from start to finish and our products are supported by our extended warranty. To learn more about San Diego bocce ball court systems precision turf installation services, contact SYNLawn San Diego today to schedule your FREE consultation today!
Please fill out all mandatory fields with an asterisk *
Your information will be held confidential with our company.