The Most Eco-Friendly Artificial Grass in San Diego
SYNLawn San Diego artificial grass has transformed the artificial turf industry by providing a new, state-of-the-art plant-based turf collection. No longer do you need to worry about a negative impact associated with replacing your natural grass lawn. Our exclusive turf design utilizes plant-based materials such as sugar cane and soybean oil to act as a sustainable and eco-safe alternative to natural grass and fake grass made in China with non-eco-friendly materials.
Eco Friendly Artificial Grass for San Diego Homes
Aside from offering the safest, cleanest, most realistic, and most advanced artificial grass, SYNLawn checks yet another box on your list. We understand that it is our duty to give back to the planet with our plant-based products that help to reduce carbon emissions, reduce impact on local landfills, and help to conserve water.
The Only USDA-Certified San Diego Artificial Turf
There are many companies today that try to replicate the level of achievement we have made over the last 50 years. However, one fact remains, SYNLawn is the only company to offer USDA-certified artificial grass. Earning this certification is no simple task, as products must contain more than 60% of plant-based contents within its composition.
SYNLawn not only meets this standard but offers products with up to an incredible 80% of bio-based materials. The demand for eco-friendly products is on the rise with each passing day and SYNLawn is making it easy for its customers to give back to the environment while enjoying an always lush, vibrant, and maintenance-free lawn.
The possibilities for plant-based synthetic grass are endless. As a result, we continue to explore every opportunity to remain the leader in our industry. Together with our customers and our partnerships, we can further our commitment to environmental sustainability.
Our Efforts are Made Possible with the Help of US Soy Farmers
Traditional sod requires what seems like endless hours of maintenance to achieve the luxurious luscious appearance we all crave for our landscapes. This is no longer the case when you switch to SYNLawn's plant-based artificial grass products. Our products eliminate the need for maintenance, give back to you in savings, and give back to the environment. Say goodbye to your lawn equipment, and in the process, you'll reduce your carbon footprint. Our customers also love saving anywhere from 50-70% on their water bills without the need for expensive irrigation and manual watering. We make it easy for you to reinvest that time and money back into what you enjoy. Spending more time outside with your family and friends has never been easier!
Save Time and Money with Eco-Friendly Synthetic Grass
SYNLawn artificial turf contributes to a more sustainable future by using soy-based materials and materials made from sugar cane to manufacture our artificial grass. Made in the USA, in partnership with US soybean farmers, we strive to cut carbon emissions, conserve thousands of gallons of water, and reduce the impact on landfills. Working alongside them not only makes our mission possible but also opens the door for new job opportunities. In addition, many of our technological advancements including our green backing system, EnviroLoc+, have been made possible with the use of eco-friendly materials including sugar cane and soybean oil.
EnviroLoc+™ is Green You Can See
The EnviroLoc+ backing system is a multi-layered component system that works as a security mechanism, ensuring long-lasting grass fibers and extending the life of the product. This environmentally friendly component is manufactured in the United States with resources obtained from our soy farmer partners. EnviroLoc+ conserves a significant amount of water throughout the year and provides excellent drainage, allowing our synthetic grass to be utilized nearly immediately after contact with water or spills.
Created with a durable 2-part woven (Polypropylene and Polyester) backing for a fuller tufted look
Less fiber loss for a more environmentally responsible approach to synthetic grass
Reduces algae and fungi growth to help alleviate allergies in the environment with an exclusive antimicrobial by Sanitized®
The long-life expectancy of SYNLawn artificial grass reduces the impact on landfills, eliminates emissions from lawn care tools, and saves precious water resources
SYNLawn continues to drive the San Diego artificial grass industry forward with innovations daily. Our dedication to creating safe and clean plant-based environments is steadfast, and we are thrilled to be the first company to provide USDA-certified things that stimulate development toward a more sustainable future.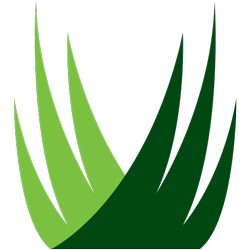 At SYNLawn, we put safety first. Check out our wide selection of artificial grass for playgrounds to find out which product is the best for creating your ideal playground turf.
Contact us today to schedule a free consultation to discover more about what makes SYNLawn artificial grass the most environmentally friendly option available, as well as our products, services, and more!
Get a free estimate by providing your information below:
Please fill out all mandatory fields with an asterisk *
Your information will be held confidential with our company.