Our residential artificial turf will help you get money back in your pocket without sacrificing the lush, green lawn of your dreams.
Updating the look of your lawn has never been easier than with a custom-designed perfectly manicured artificial grass lawn by SYNLawn San Diego. Once installed, your lawn will maintain that beautiful look year-round for years to come with little to no maintenance while allowing you to conserve time and water resources for other things.
The recent California drought has meant acute water shortages and increased landscaping costs, especially when it comes to maintaining lawns. The answer has come in the form of artificial grass. Artificial grass has been gaining traction recently as a safe, low-maintenance, and eco-friendly alternative to natural grass. It doesn't need water, fertilizers, or constant trimming. Additionally, it looks and feels just like the real thing.
At the forefront of residential artificial grass, installation is Synlawn San Diego. Over the last few decades, our customers have testified that installing our residential artificial turf was one of the best decisions they ever made.
Whether it's synthetic pet grass for your dogs or a playground turf for your children or artificial putting greens for yourself, there are plenty of things you can do with artificial grass installed on your residence. Let's examine the benefits of residential artificial turf in San Diego: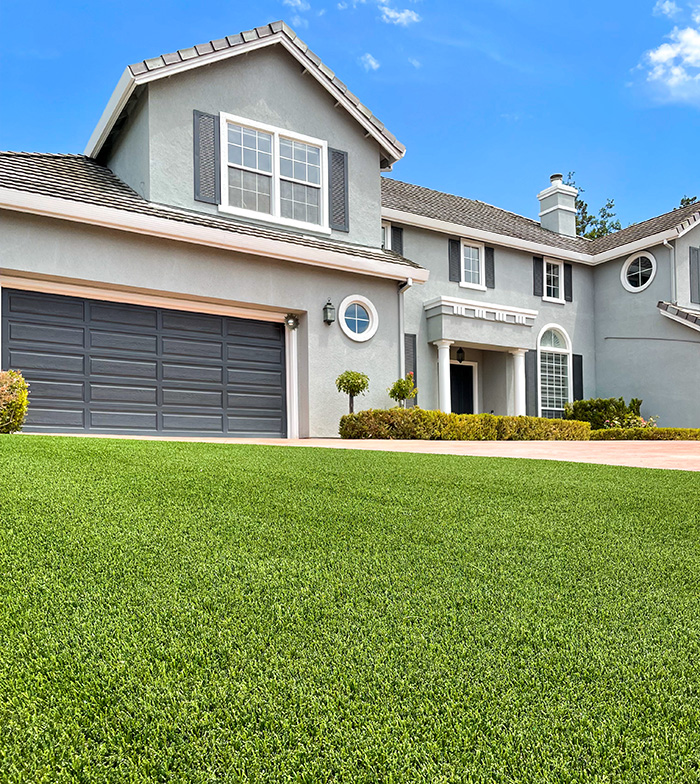 Benefits of Residential Artificial Grass in San Diego, CA
There are several benefits that come with using artificial grass at your residential home. Here are some of them:
Consistently pristine look
Natural grass fades, withers, and is highly susceptible to heat, rain, and other elements. In harsh and drought-stricken environments, it can require constant and expensive care to restore its luster. Artificial turf, on the other hand, maintains its stunningly pristine uniformity regardless of the season and with minimal maintenance.
Low Maintenance
Since synthetic grass requires no water or chemicals to thrive, it's a huge time and money saver. Its durable nature also means it does not need replacing for up to 10-15 years.
Time-Saving
Natural grass lawns come with significant responsibilities. They need to be watered regularly, mowed from time to time, and monitored to ensure they maintain their appearance and texture. This may take up a considerable amount of time out of your already busy schedule. Installing synthetic turf is the easy and common-sense remedy to this. That way, you can not only enjoy a great-looking, low-maintenance lawn but also have more time to focus on what you truly want to.
Water-Saving
Regular grass is dependent on water to grow and flourish. Installing artificial turf in your lawn will go a long way towards saving water, especially if you own a vast lawn. This could be significant in helping to reduce water shortages that are becoming more common throughout the country.
Uses of Artificial Grass
The uses of artificial grass are nearly limitless, from beautiful golf greens, putting greens, playgrounds, sport surfacing, and more we can custom design anything to suit your needs perfectly. Here are just a few of the limitless uses of artificial grass lawns that would be perfect for your property.
Lawns
Want an evergreen lawn that looks stunningly immaculate all year long? Not only is synthetic grass beautiful to look at, but it also requires little in the form of maintenance. It's time to give your home a natural look without all the nuisance that comes with withered brown grass, pests, and filthy mud.
Pet and Dog Turf
Does your pet love to run around and roll in the grass, but you dread the mud which later stains your living room? Artificial turf for pets is the logical solution. Furthermore, artificial grass will not get your beloved pet dirty, nor will you have to deal with your pet being exposed to fleas, as the synthetic turf is not a draw for these and other biting insects. The clear answer to having fewer hassles while having a beautiful lawn is to install artificial turf. Your pet will stay clean, healthy, and happy.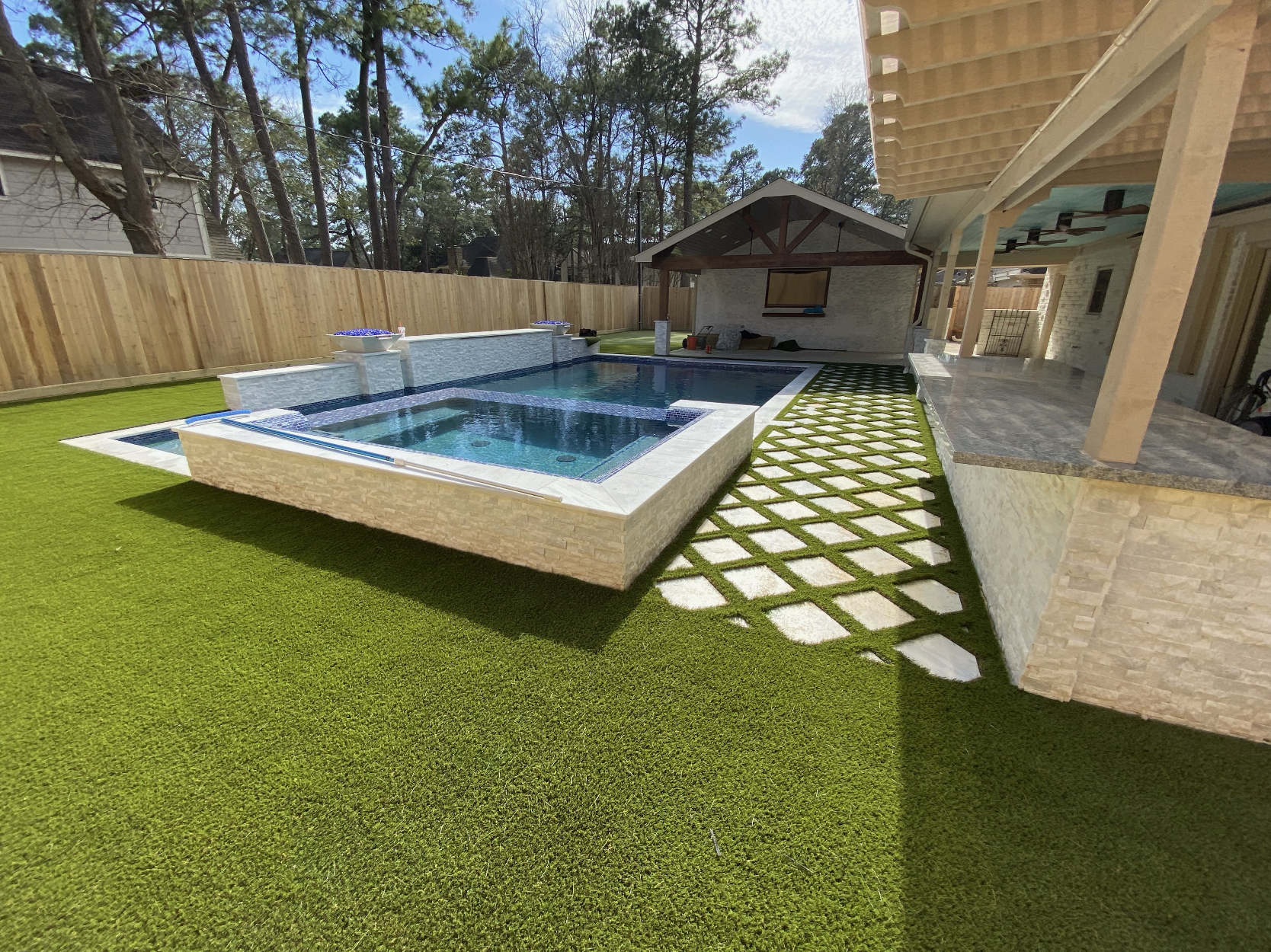 pRODUCTS
Browse our incredible selection of high-quality products to find the right synthetic turf for your needs.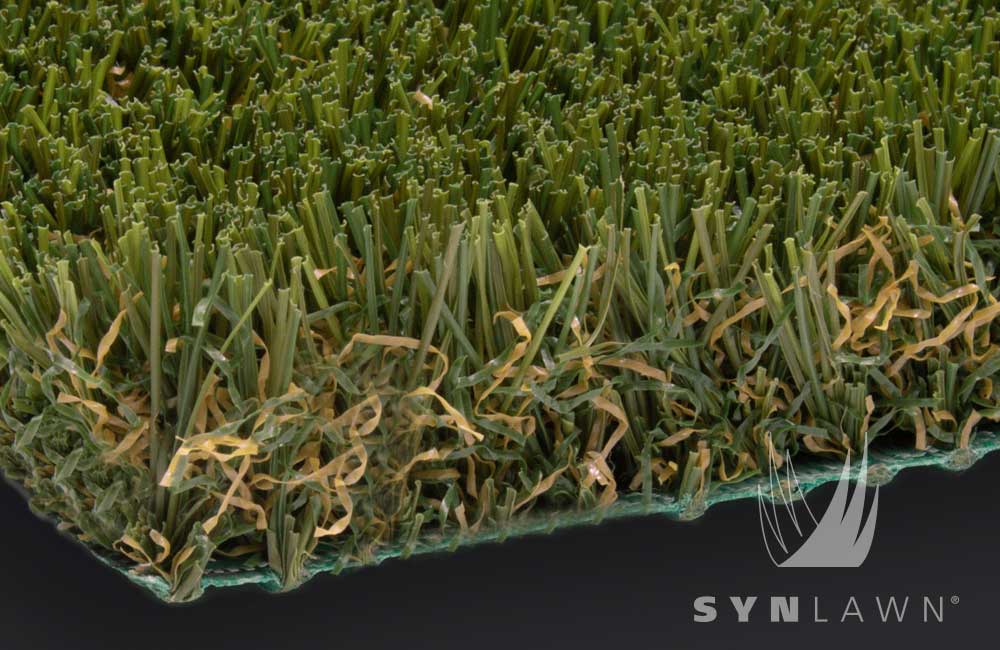 SYNAugustine 847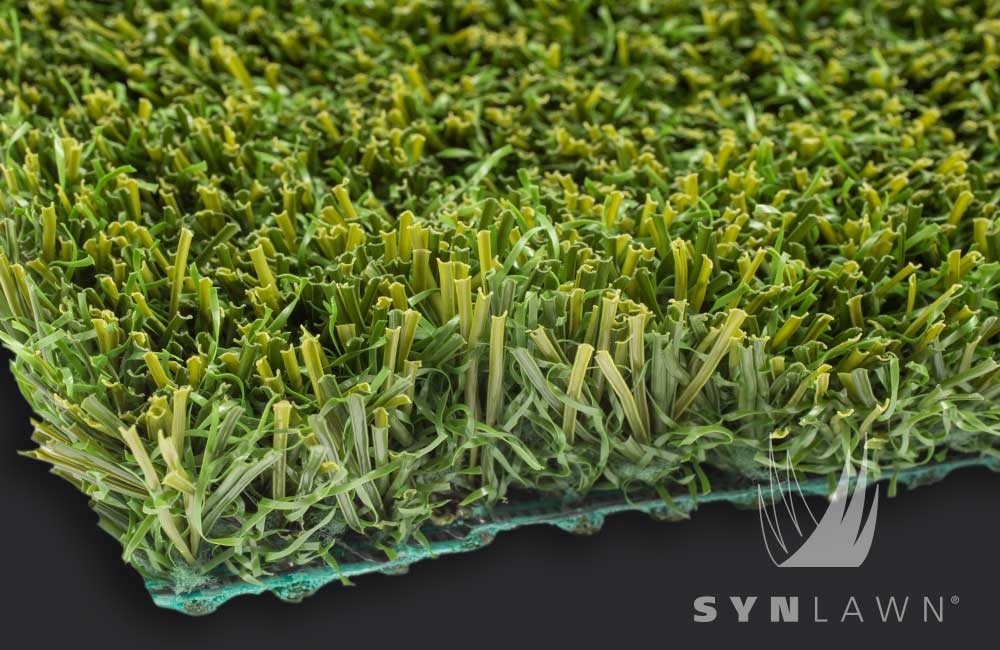 SYNTipede 321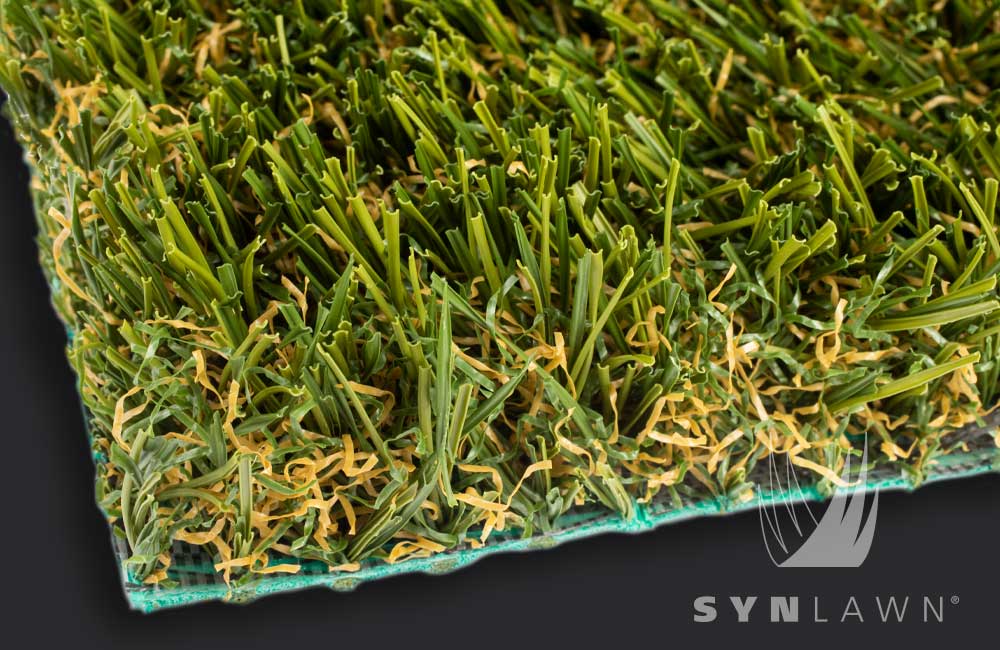 SYNPro 60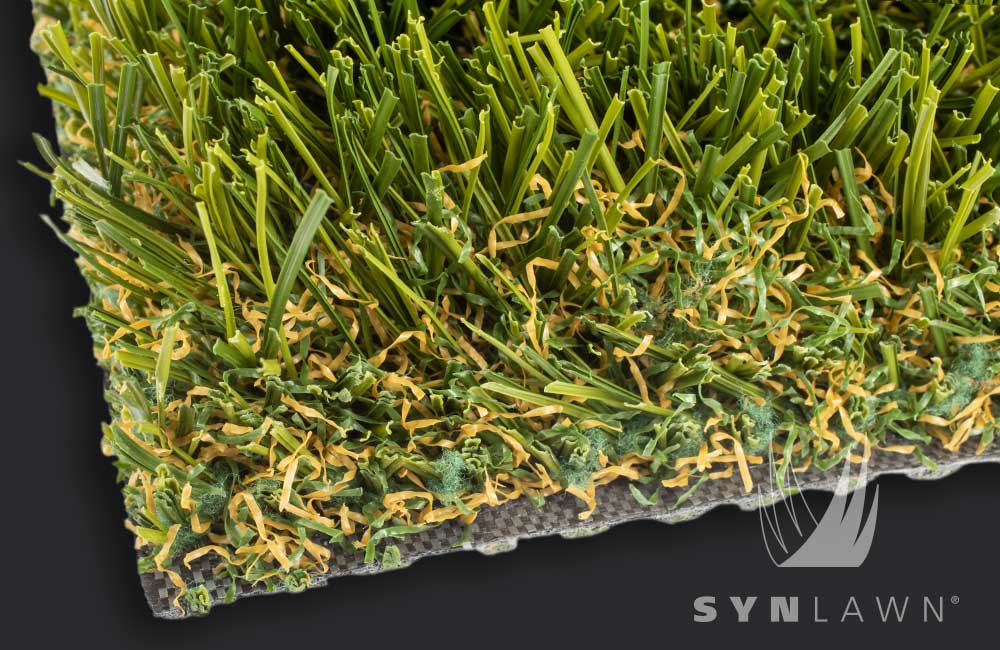 SYNPro 70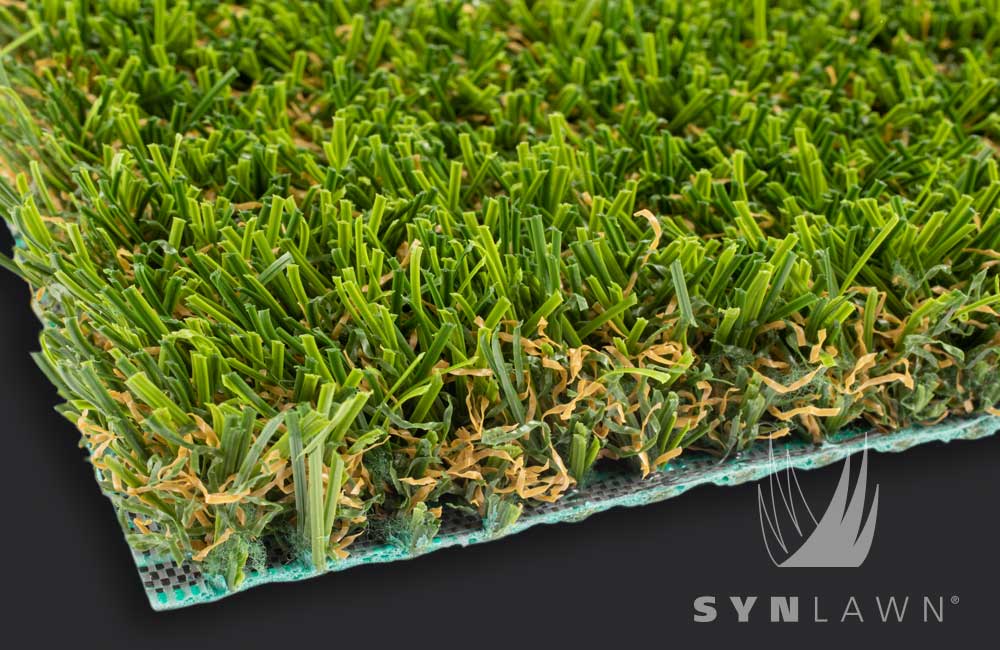 SYNSport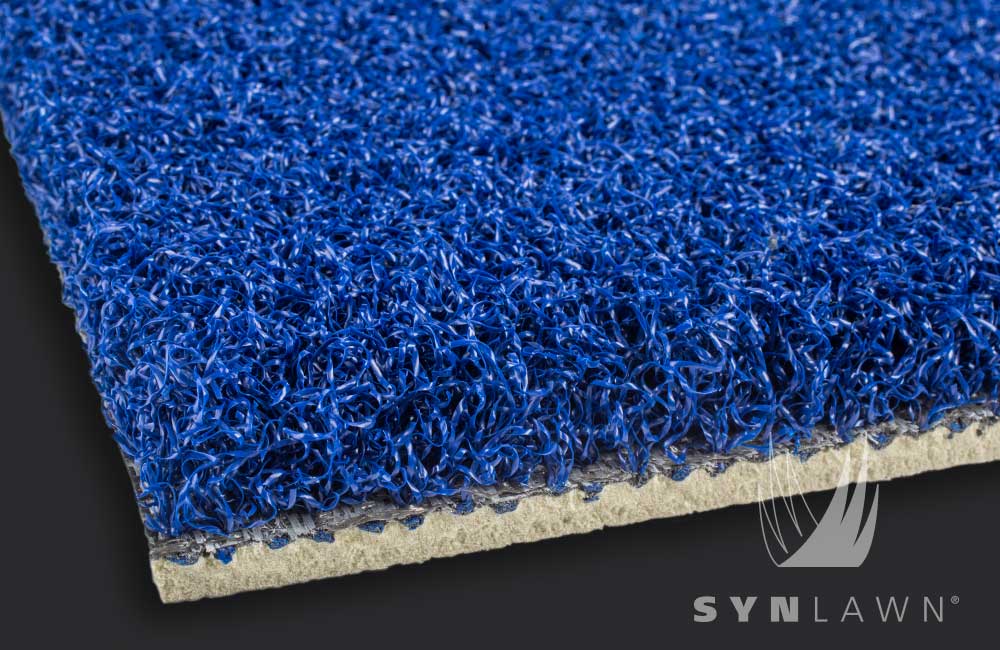 SYNPlay 48 (with pad)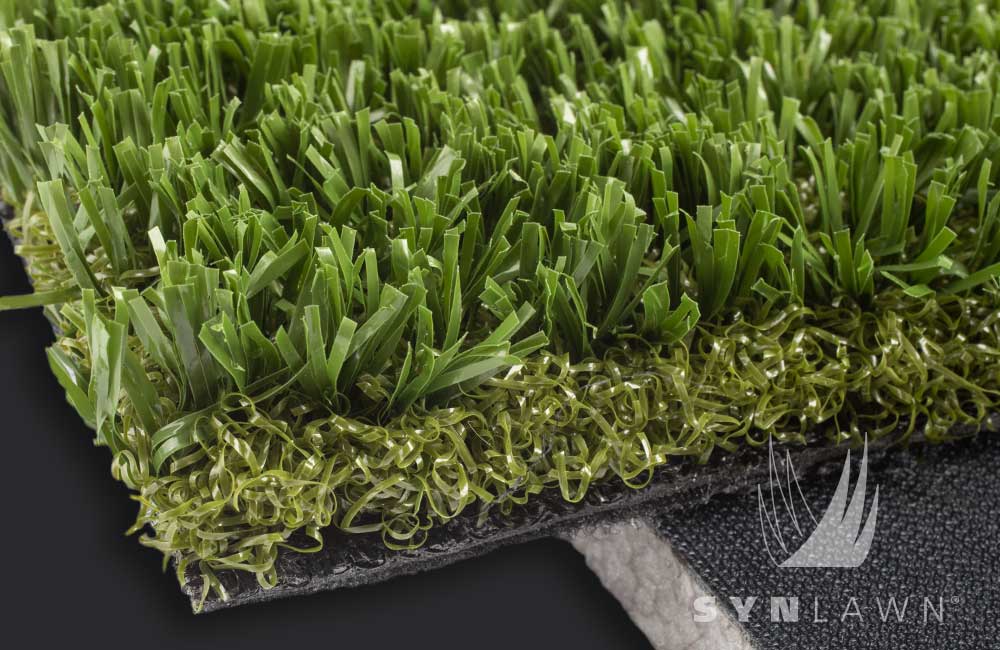 SYNMod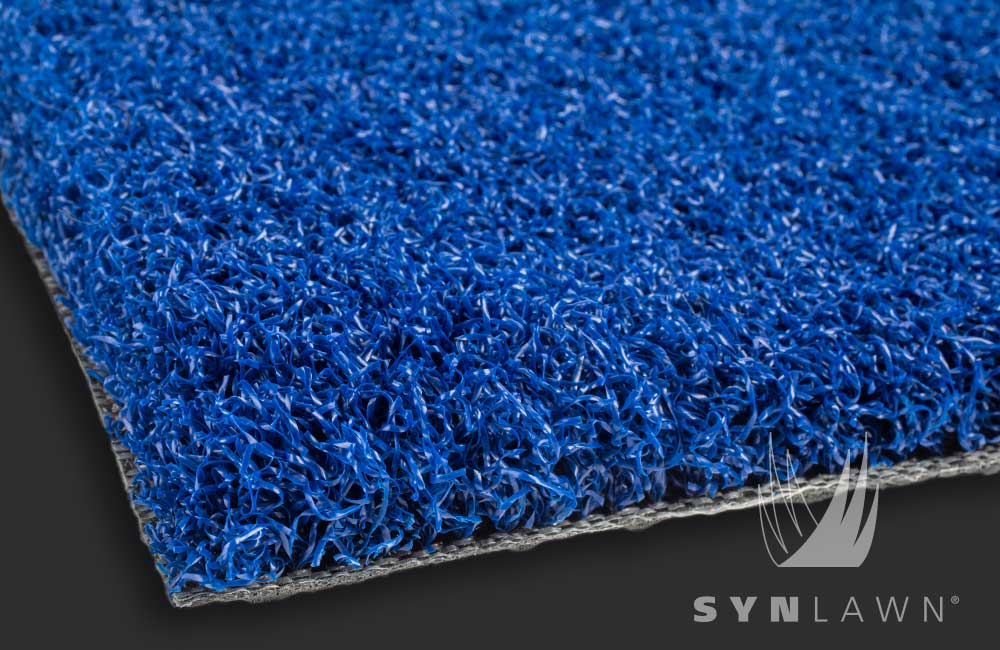 SYNPlay 48 (no pad)
View All Artificial Grass Products