Indoor Putting Greens Go Anywhere
San Diego weather is unpredictable. It can be hot and sunny one minute and rainy the next. Mother Nature doesn't care if you have a tee time at 1 pm. Instead, she'll dump a few inches of rain, causing you to have to cancel your golfing trip.
When you have indoor putting greens from SYNLawn San Diego, then there's not much that Mother Nature will do to ruin your golfing. We can install the putting green in your garage, basement, or another hard flat surface, and then you're ready to play.
It doesn't matter what's going on outside because you're practicing in the comfort of your home.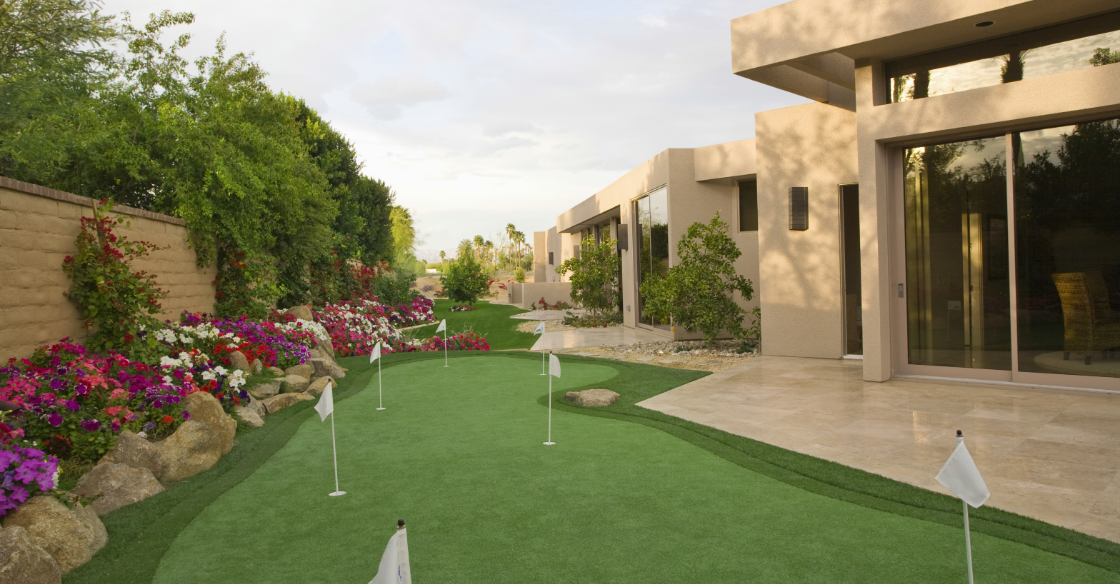 Easy Maintenance for San Diego, CA Golfers
You might be impressed by the natural grass greens at professional golf courses, but it's not sustainable for an at-home system. Without constant care and maintenance, the grass becomes brown or overgrown.
These issues are solved with an always green golf green, putting green at home, where you can enjoy consistent ball performance during play.
Golf courses pay thousands of dollars every month to keep them looking lush and green. First, they hire professionals to mow and trim them. Then, harmful herbicides and pesticides are used to keep the lawn looking flawless.
Frequent lawn maintenance is something most people can't afford or want to do just to get in a few hours of putting practice. Indoor putting greens are perfect because they require no maintenance. They fit nicely on any hard flat surface and never grow or need trimming.
SYNLawn San Diego offers everything you could ask for in an artificial grass putting green.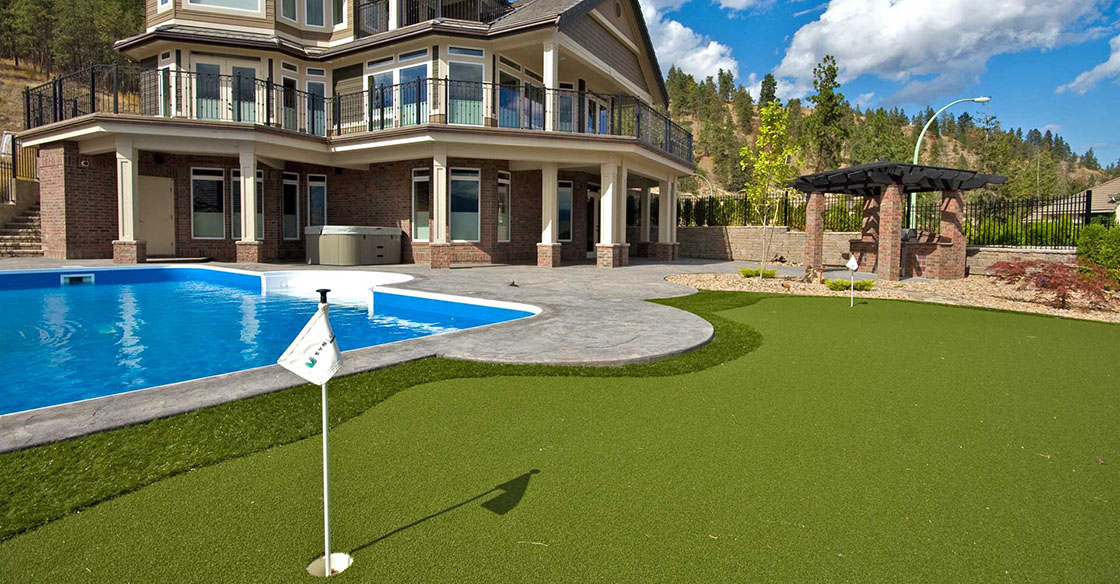 SYNLawn San Diego is Ready for You
Does having your own putting green sound like a good idea? Contact our professional service teams today and learn everything about artificial turf indoor putting greens. They're here to answer your questions.
If you want to learn more about indoor putting greens or other SYNLawn San Diego products, please contact us today.