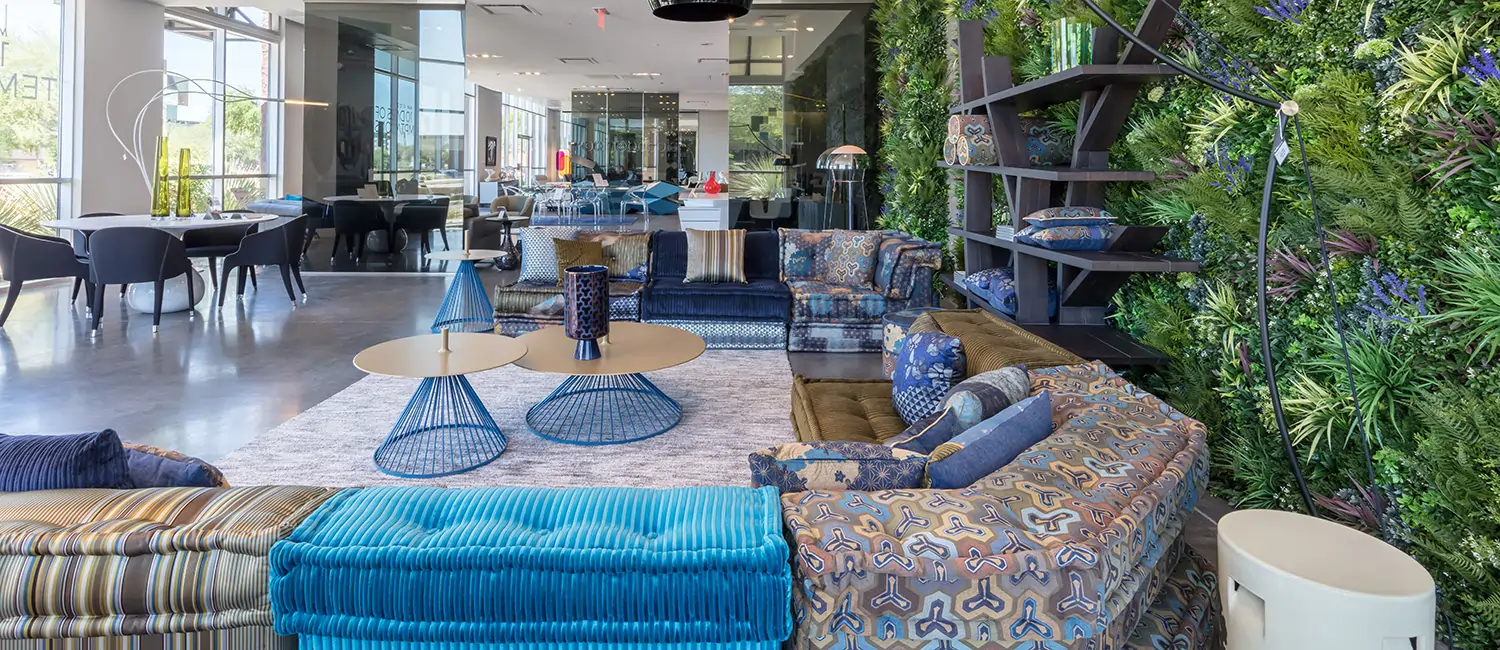 Handcrafted Artificial Green Walls
SYNLawn® San Diego artificial green walls are handcrafted from cutting-edge VistaFolia® faux foliage and are custom crafted to bring your interior and outdoor concepts to life.
SYNLawn® San Diego artificial green walls are handcrafted from cutting-edge VistaFolia® faux foliage and are custom crafted to bring your interior and outdoor concepts to life. Our hyper-realistic synthetic foliage is available in a variety of vibrant plant combinations that can be adjusted to mimic the precise colors, shadings, proportions, and movements of real plants. The use of San Diego artificial green walls in interior and external design is becoming increasingly popular. Every household design benefits from the richness, brightness, and color that our products deliver. Our outdoor faux green walls are precisely designed and tested for year-round endurance and attractiveness. VistaFolia® synthetic green wall panels in San Diego are comprised of ultra-realistic, lightweight, hassle-free, and weather-resistant artificial plants. These fake plant wall panels may be used in both indoor and outdoor settings in any household or business setting.
UNIQUE BENEFITS OF OUR VERTICAL GARDENS:
Easy installation and low maintenance
No watering, no trimming, and no pruning
Provides a great way to aesthetically improve your walls
Easy to shape and attach, and even easier to maintain
Customizable plant mixtures with a range of color and texture boxes
Unrivaled realism with exact colors, shadings, dimensions, and movement of real plants
Designed to endure extreme weather conditions
Replicates the natural movements of real plants
Fire-rated to industrial standards
UV-protection to minimize fading of outdoor installments
Lightweight panels designed to allow free movement of air
Wind, freeze, and fire tested to endure any climate conditions
Manufactured to ISO 9001 quality standards
5-year warranty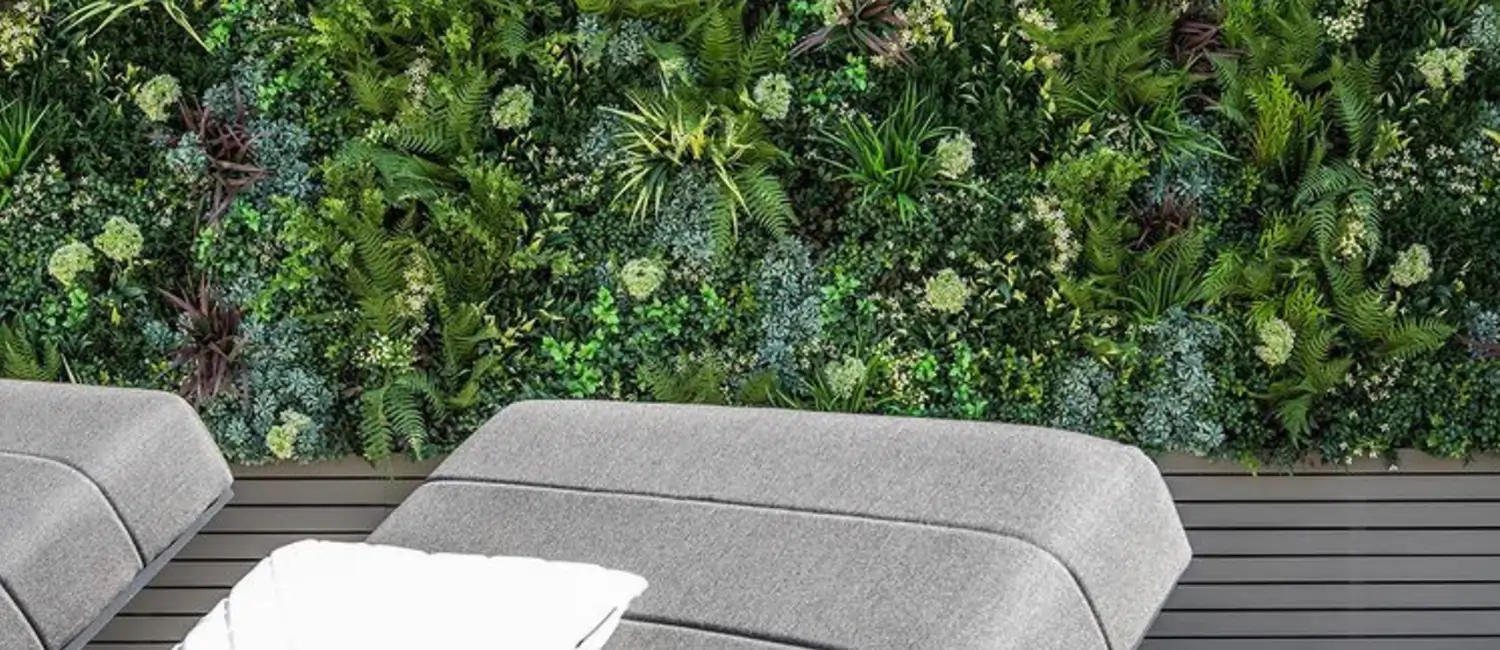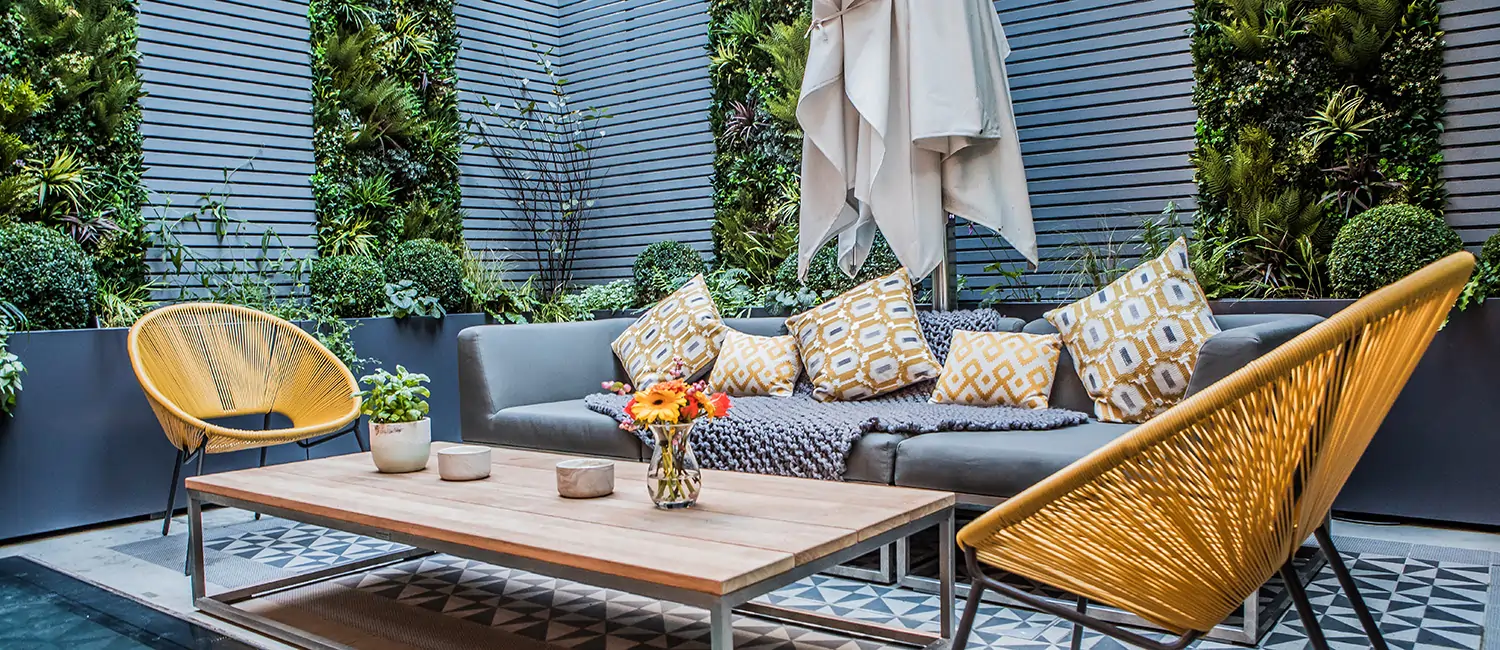 CUSTOMIZE YOUR SAN DIEGO ARTIFICIAL LIVING WALL INSTALLATION
Using our color and texture boxes, you can customize one-of-a-kind green wall designs for any season or color scheme.
Soft Lavender Color Box
Spring Pink Color Box
Delicate White Color Box
Forest Flame Color Box
Lush Green Texture Box
Large Grasses Texture Box
Trailing Ivy Texture Box
Trailing Buxus Texture Box
Our home living walls in San Diego are simple to install and need little to no upkeep. Each panel integrates effortlessly to the next in both organic design and installation. For both indoor and outdoor venues, such as common spaces, wedding venues, hotel lobbies, rooftop terraces and more, VistaFolia® perfectly portrays the colors, shadings, proportions, and movement of real plants. Foliage that has been UV-tested is less likely to fade, resulting in longer-lasting beauty.
The minimal maintenance, versatility, and noise reduction properties of our San Diego artificial green walls can greatly benefit your home. Our customers love adding artificial plant walls to their kitchens, outside patios, backyard walls, bathrooms, bedrooms, living rooms, and several other applications.
Design with vertical garden walls
Our designers create vertical garden walls with the same colors, shading, scale, and movement as real-world planter walls. Our love of natural patterns influences our work. Our synthetic green wall installation service is a meticulous engineering procedure combining artisanal and technical accuracy. VistaFolia® vertical plant walls are created by highly skilled designers who specialize in the design, fabrication, and installation of our San Diego living wall panel systems. With stunning, inventive living wall solutions, we can greatly improve any residential or commercial design. For more information on our indoor and outdoor living wall installations in San Diego, contact us today for a complimentary design consultation!