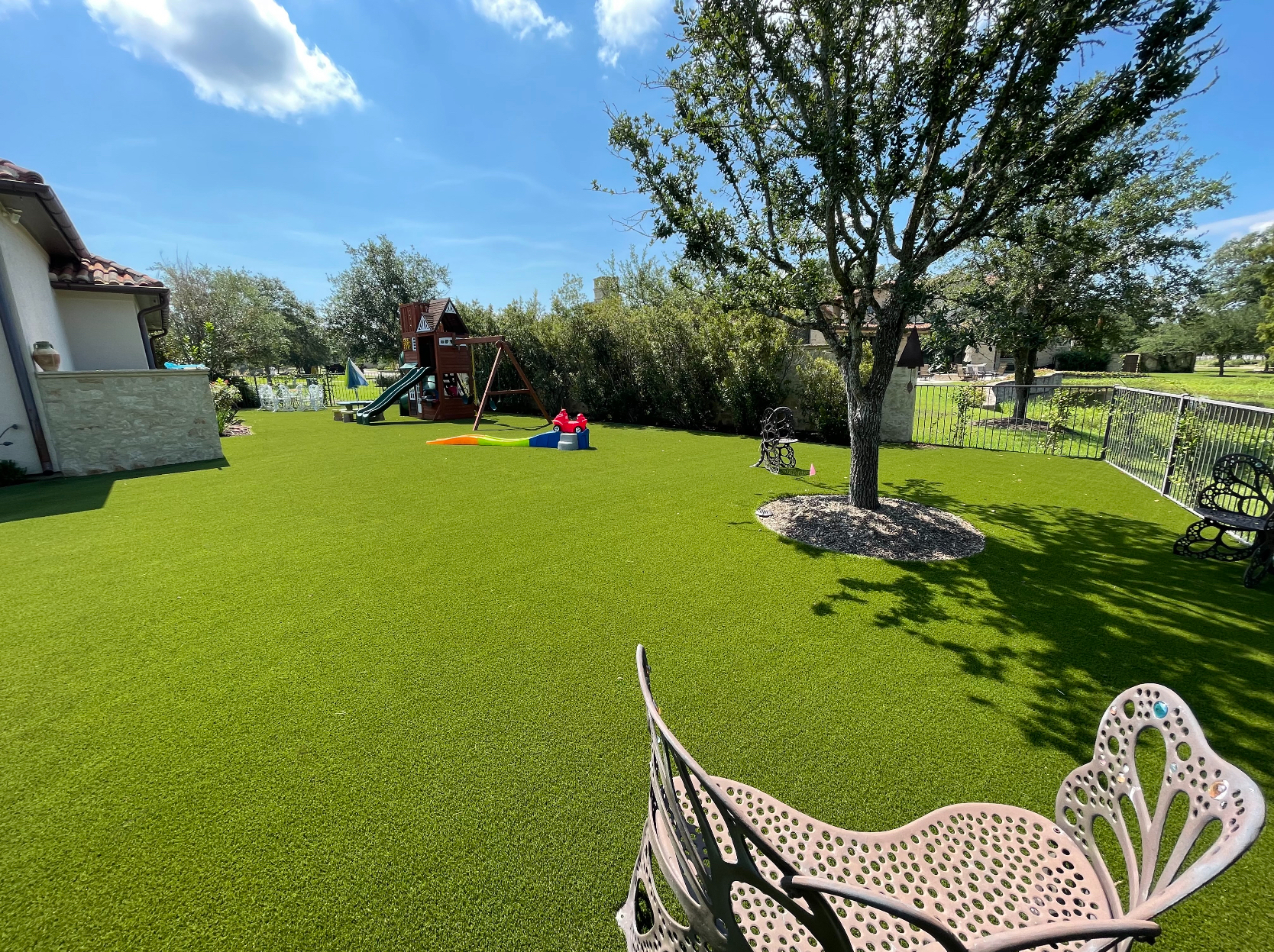 Realistic, eco-friendly, & technologically advanced
SYNLawn provides the most realistic, eco-friendly, and technologically advanced artificial grass San Diego has to offer for residential installation. SYNLawn San Diego synthetic turf provides homeowners with luxury lawns that are low-maintenance, made in the USA from plant-based materials, and engineered to provide you with more benefits than any other lawn alternative. At our own in-house facility in Dalton, Georgia, San Diego artificial grass is manufactured responsibly to the highest quality standards. This enables us to ensure that each artificial grass panel complies with environmental regulations and will provide you with the perfect lawn for years after installation is complete. We have innovated our products for more than 50 years in order to improve the lives of our customers, protect the environment with a more responsible grass alternative, and support an ever-growing range of applications.
Applications include but are not limited to:
PROFESSIONAL SAN DIEGO TURF INSTALLATION AND EXCLUSIVE BENEFITS
SYNLawn is driven by its customers and because of that, we prioritize customer service and professional installation to ensure that you are truly satisfied from design to project completion. We first make certain that your surface is made smooth to prevent injury from any rocks or other debris that may be hiding under your lawn. Next, we see to it that each panel is installed in the same direction so that your landscape blends naturally and does not break the illusion of real grass. A step often overlooked by competing installers. Finally, we work closely with you to make sure that your San Diego artificial turf installation is completed to your liking, it is important to us that your satisfaction is met to the highest degree.
In addition, San Diego artificial grass includes many exclusive features and technologies that provide you with more than 20 years of extended beauty and realism.
Super Yarn™ turf yarn formula features exclusive anti-microbial, anti-static, and IR reflective enhancements for stain and odor resistance, static electricity resistance, and fade resistance
Up to 20% cooler surface temperatures than any other turf brand thanks to our exclusive HeatBlock™ technology
ASTM E-108 Class A fire rated and tested to help prevent the spread of fires
Made with recyclable and plant-based materials derived from sugar cane and soybean oil
UV-stabilized turf yarns ensure color pigments stay vibrant even after constant, direct sun exposure
Omega-shaped turf fibers keep grass blades in their upright position for lasting durability and realism
Superior drainage of up to 1,200 inches per hour allows for use after heavy rainfall and snow melts; no more muddy shoes or paws in the house
Resists shedding and tearing during use thanks to our plant-based EnviroLoc+™ backing system
Lifetime warranty and monthly payment plans available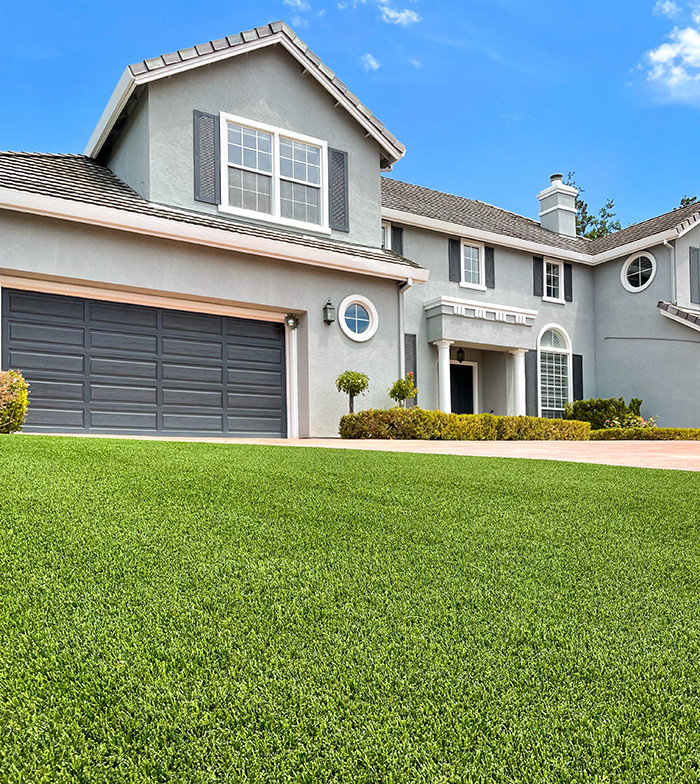 ENVIRONMENTALLY SUSTAINABLE SAN DIEGO SYNTHETIC GRASS
San Diego synthetic turf from SYNLawn is a highly effective alternative to natural grass that helps to save our customers substantial amounts of time and money on maintenance each year. Furthermore, SYNLawn is the largest provider of eco-friendly grass alternatives and the only provider of USDA-certified artificial turf. We work closely with US soy farmers to increase the effort of replacing petroleum components with renewable sugar cane and soybean oil. Additionally, we help to significantly reduce carbon emissions and conserve more than half of a homeowner's water usage each month. We want to save you the hassle of constant maintenance, the cost of maintenance crews, and the need for lawn equipment.
According to statistics, homeowners' landscape upkeep accounts for up to 50-70% of their water bill cost. Every year, tens of thousands of gallons of water are wasted on natural grass when SYNLawn artificial grass can be implemented instead, saving resources for the environment. Although a single gas-powered lawn mower contributes to roughly 100 pounds of carbon dioxide being released into the atmosphere, we are making it simpler to almost remove maintenance completely in order to support a more sustainable ecological future.
pRODUCTS
Browse our incredible selection of high-quality products to find the right synthetic turf for your needs.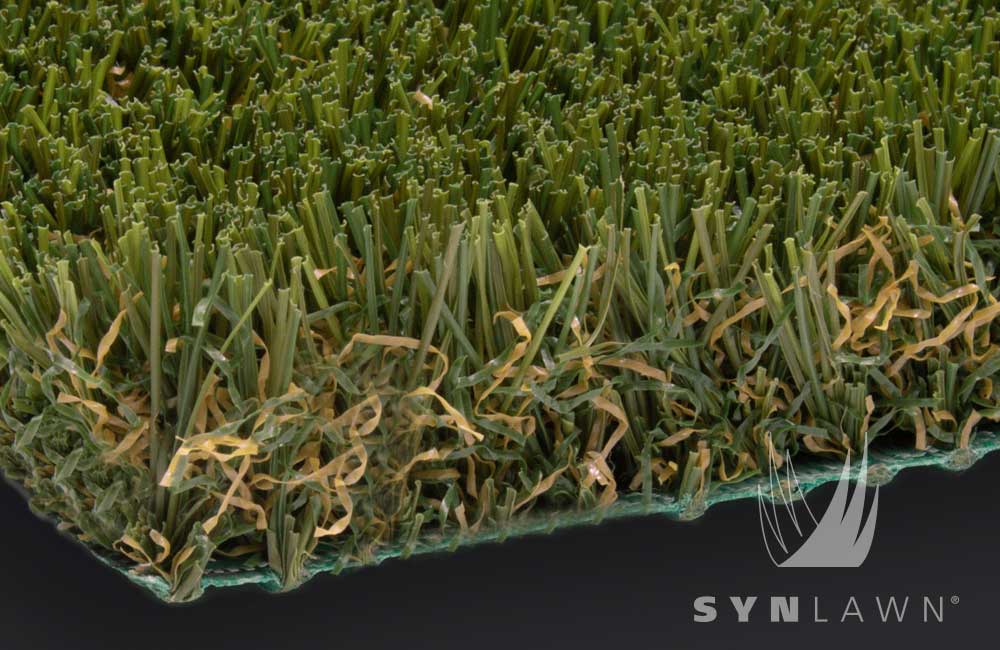 SYNAugustine 847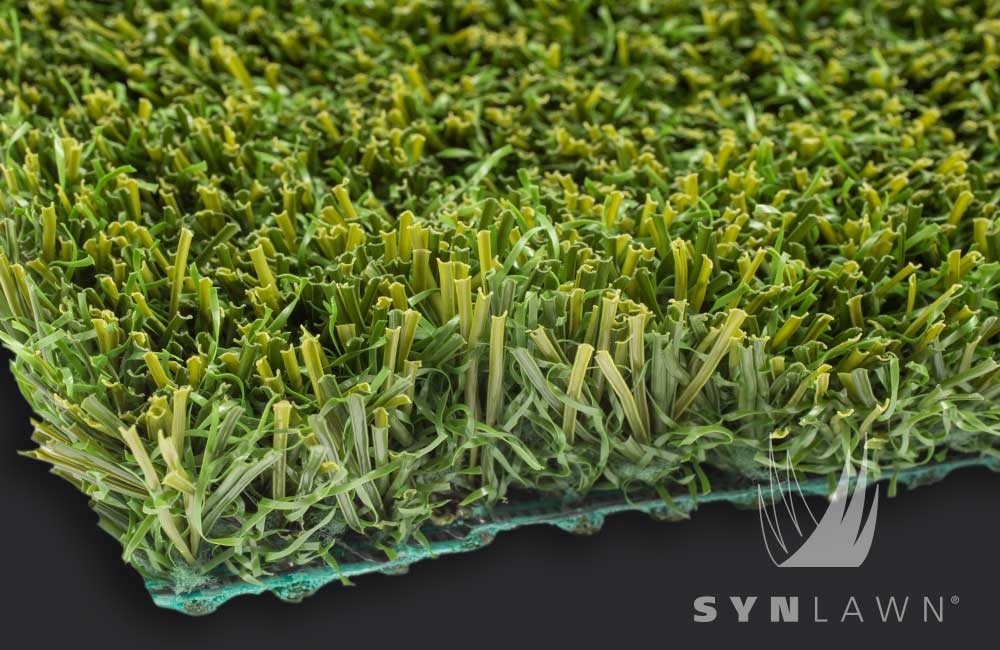 SYNTipede 321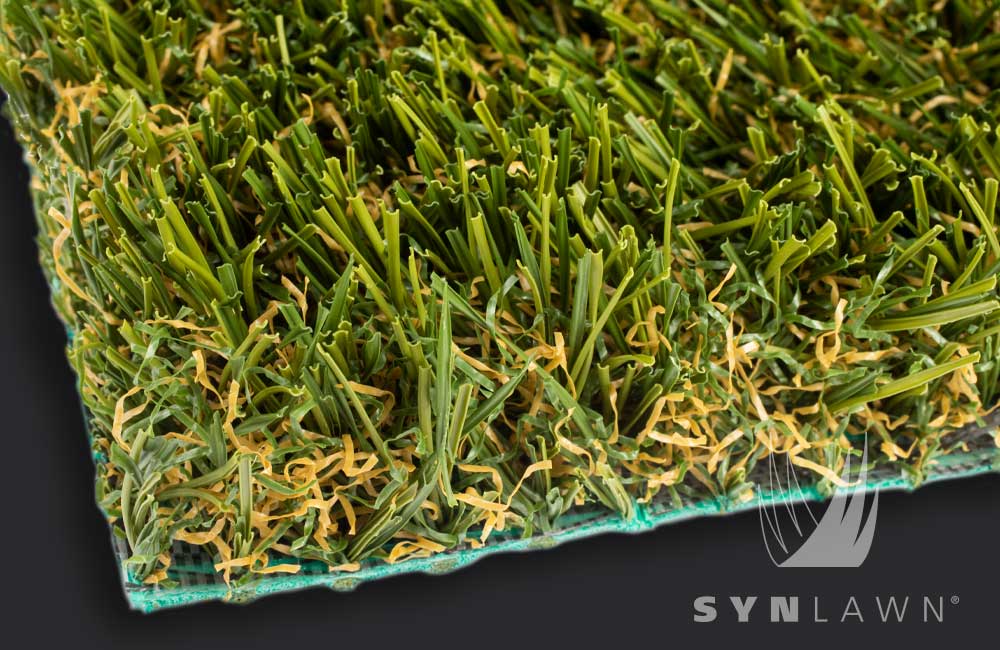 SYNPro 60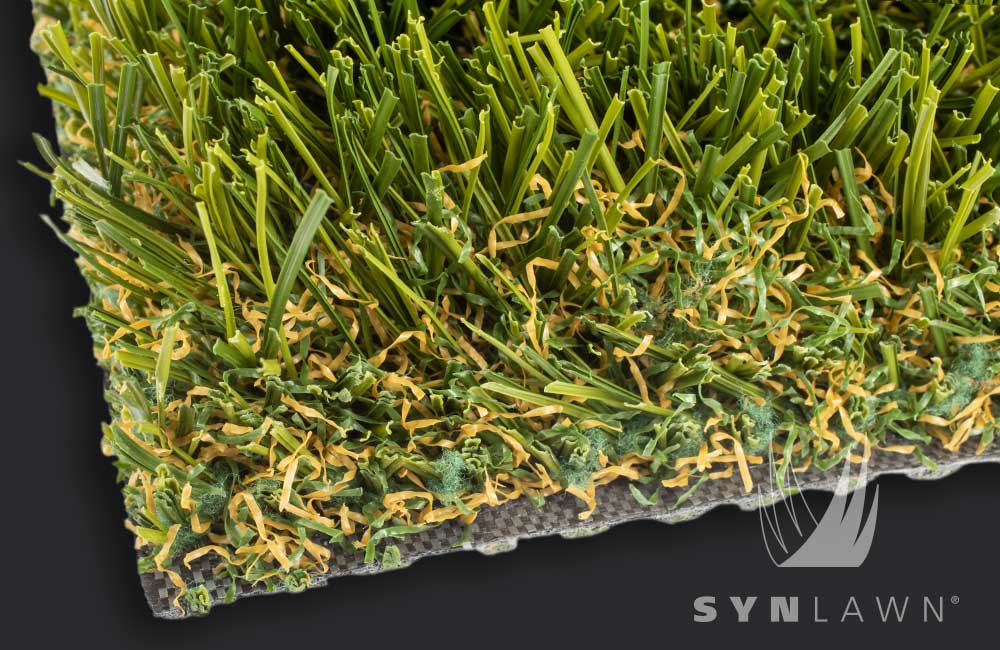 SYNPro 70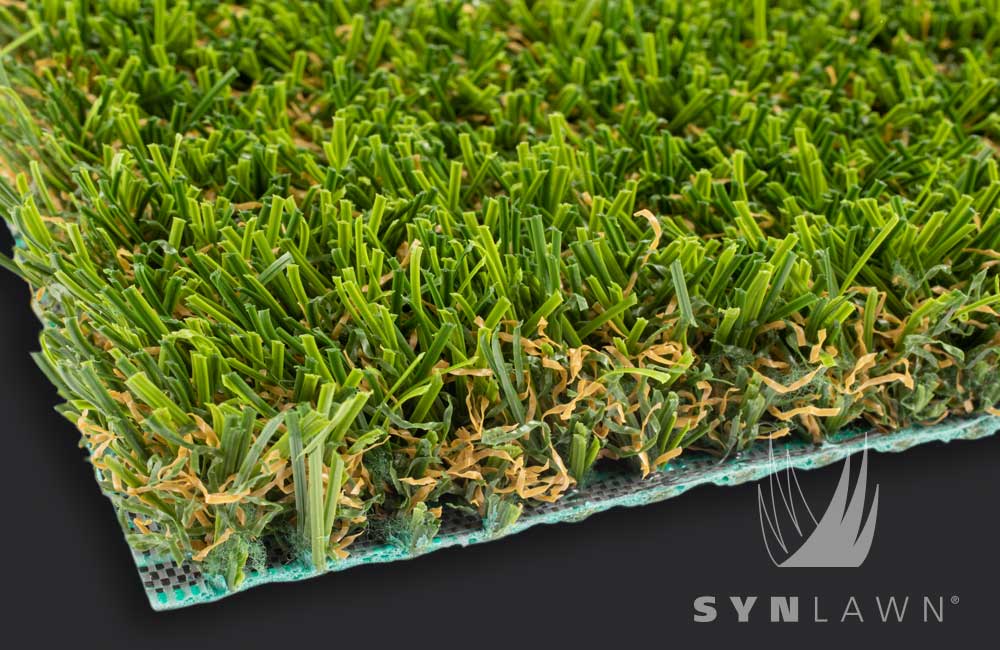 SYNSport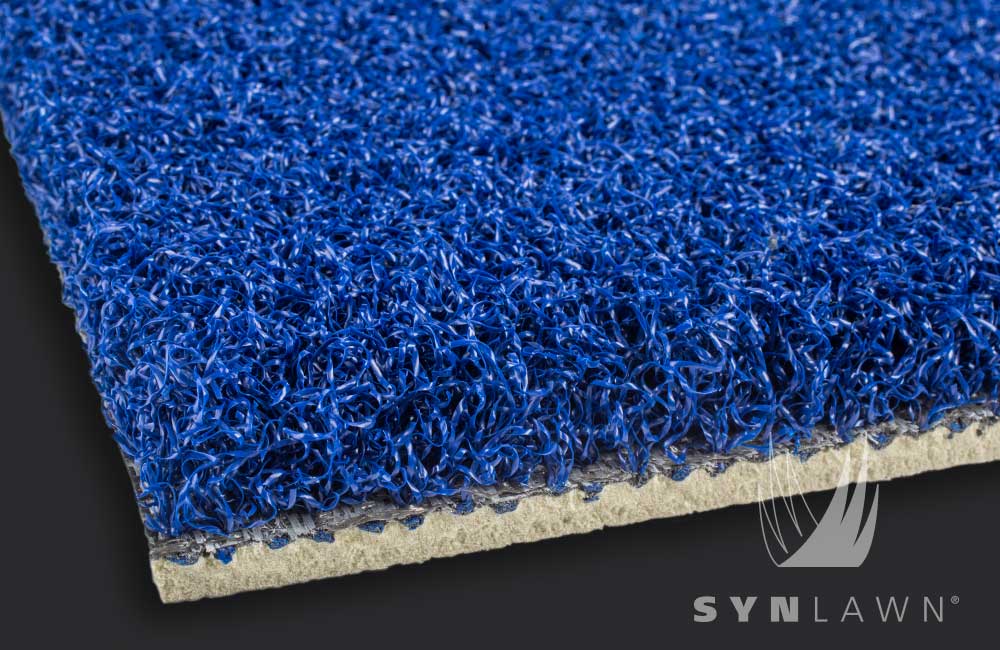 SYNPlay 48 (with pad)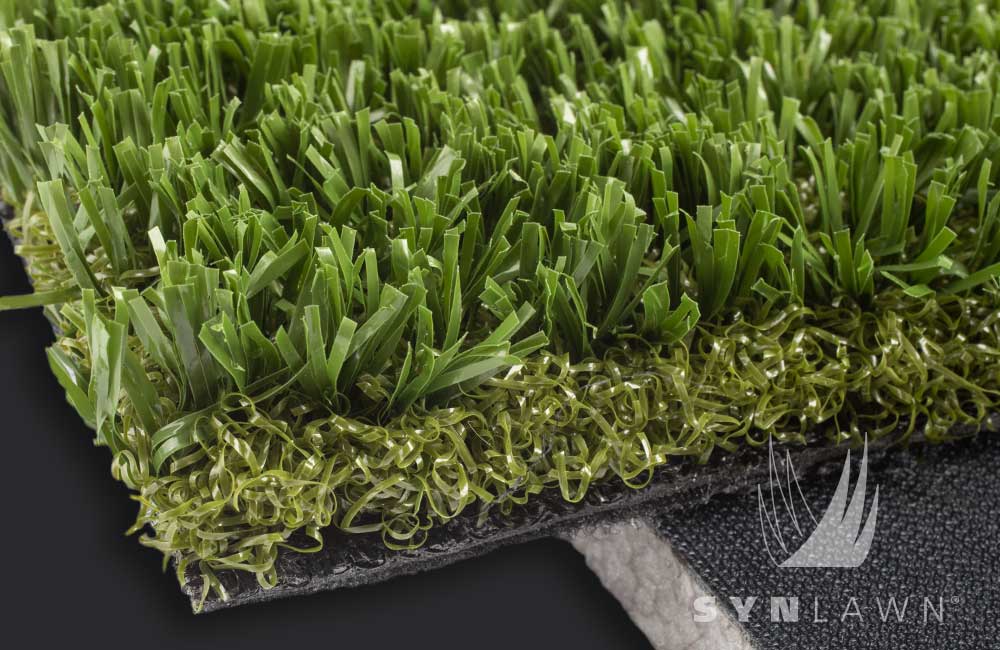 SYNMod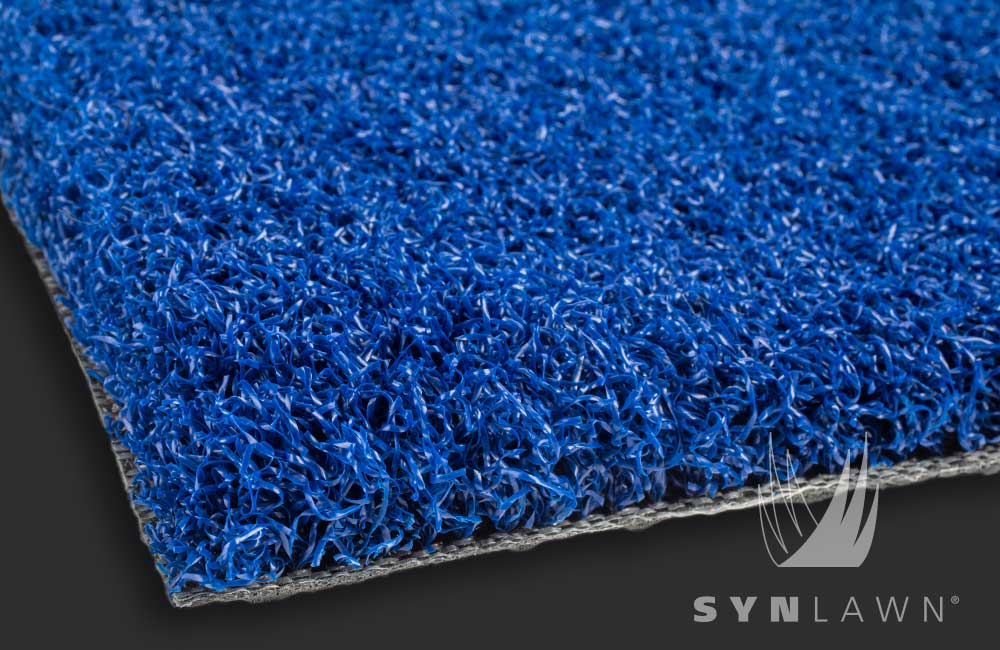 SYNPlay 48 (no pad)
View All Artificial Grass Products