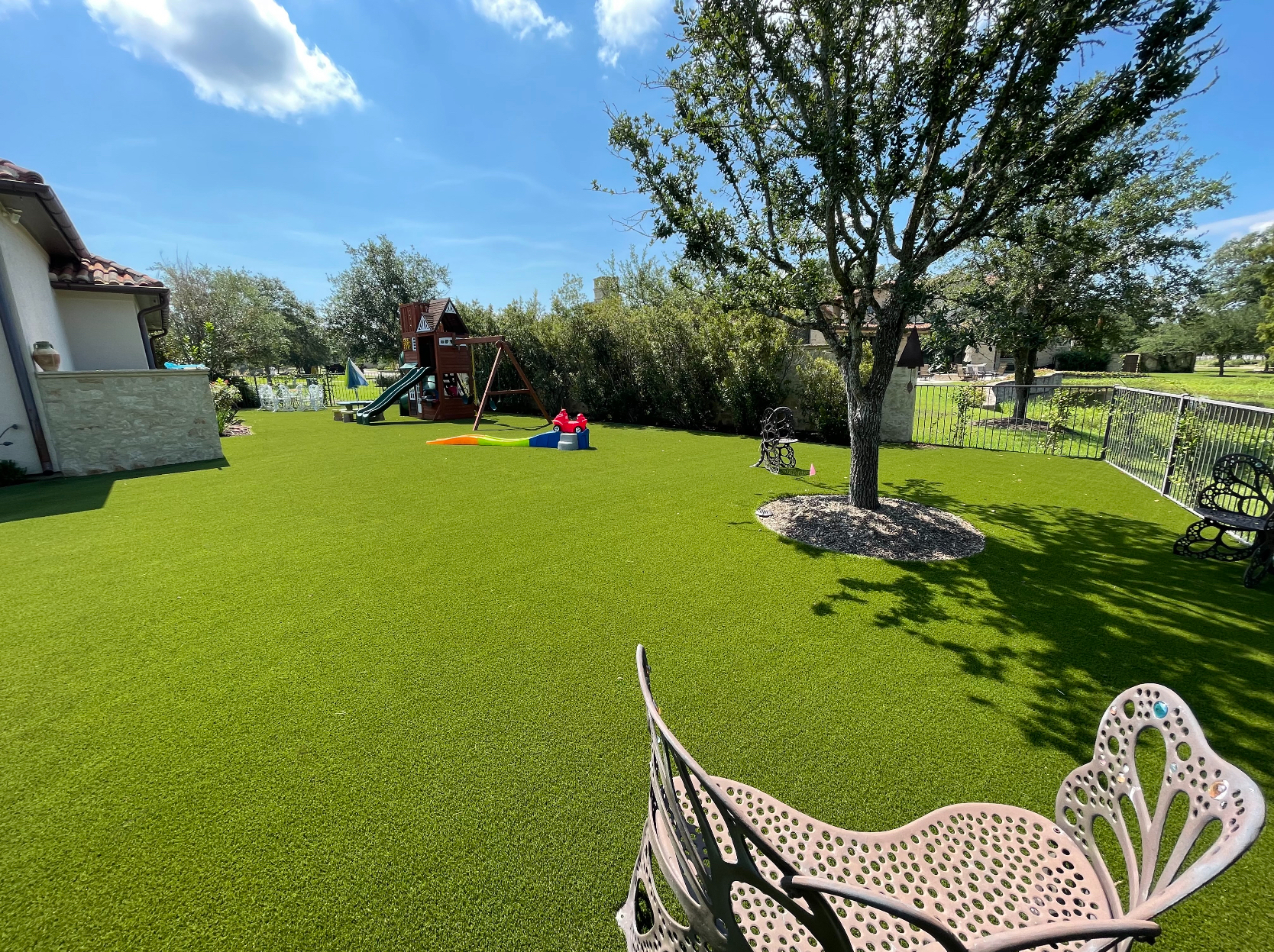 During the summer months in Southern California, temperatures rise drastically. They can alter your landscape and make lawn and patio surfaces uncomfortably hot and hard to enjoy. In response, SYNLawn created the one and only HeatBlock technology to provide you with a lawn alternative that reduces surface temperatures, so you can enjoy a natural looking and maintenance free artificial lawn all summer long. Our plant-based artificial grass contains over 50 years of research and development into creating proprietary turf innovations such as HeatBlock technology to provide your landscape with much more value.
Summertime is meant to be a time for freedom, relaxation, and family fun. SYNLawn San Diego is committed towards creating residential and commercial landscapes that provide that same freedom and fun so you can make the most out of your summer. With our incredible cutting-edge HeatBlock technology, we are able to cut surface temperatures, reduce shine from our turf fibers for a more lifelike appearance, and prevent thermal emissivity. These grass blades stay cooler in the mid-day sun thanks to pigments that reflect more infrared radiation. SYNLawn San Diego artificial grass with HeatBlock technology stays cooler than any other competing turf product on the market!
HEATBLOCK™ IS THE DIFFERENCE YOU CAN FEEL
HeatBlock is designed to prevent our products from heating making them comfortable to use all throughout the year. To do this we needed to combat thermal emissivity. The degree to which a substance emits heat is referred to as emissivity. Synthetic grass, like dark clothes, can absorb more heat than light clothing, and can both hold and radiate heat, making it uncomfortable when it's hot outdoors. HeatBlock is the most effective artificial grass technology for reducing emissivity in the surfaces that we install for our customers.
Preventing thermal emissivity allows customers to relax on San Diego artificial grass comfortably after enjoying time in the pool, or even just leisurely walking barefoot during the hottest parts of the year. Infrared reflecting pigments in SYNLawn with HeatBlock Technology assist disperse heat build-up and lower fiber emissivity by as much as 20% cooler than similar artificial grass products. With HeatBlock technology, we are able to continue leading the industry with our unmatched products.
IR reflective light not only affects the temperature of artificial turf but affects the appearance as well. SYNLawn products additionally provide the strongest warranty against reflective light. This means that San Diego synthetic grass won't fade under constant exposure to the sun and won't melt, unlike other manufacturer products. In addition, HeatBlock Technology on SYNLawn artificial grass provides a finish to each grass fiber that has less shimmer, is softer to the touch, and is less abrasive than other synthetic grasses for a more genuine look and feel.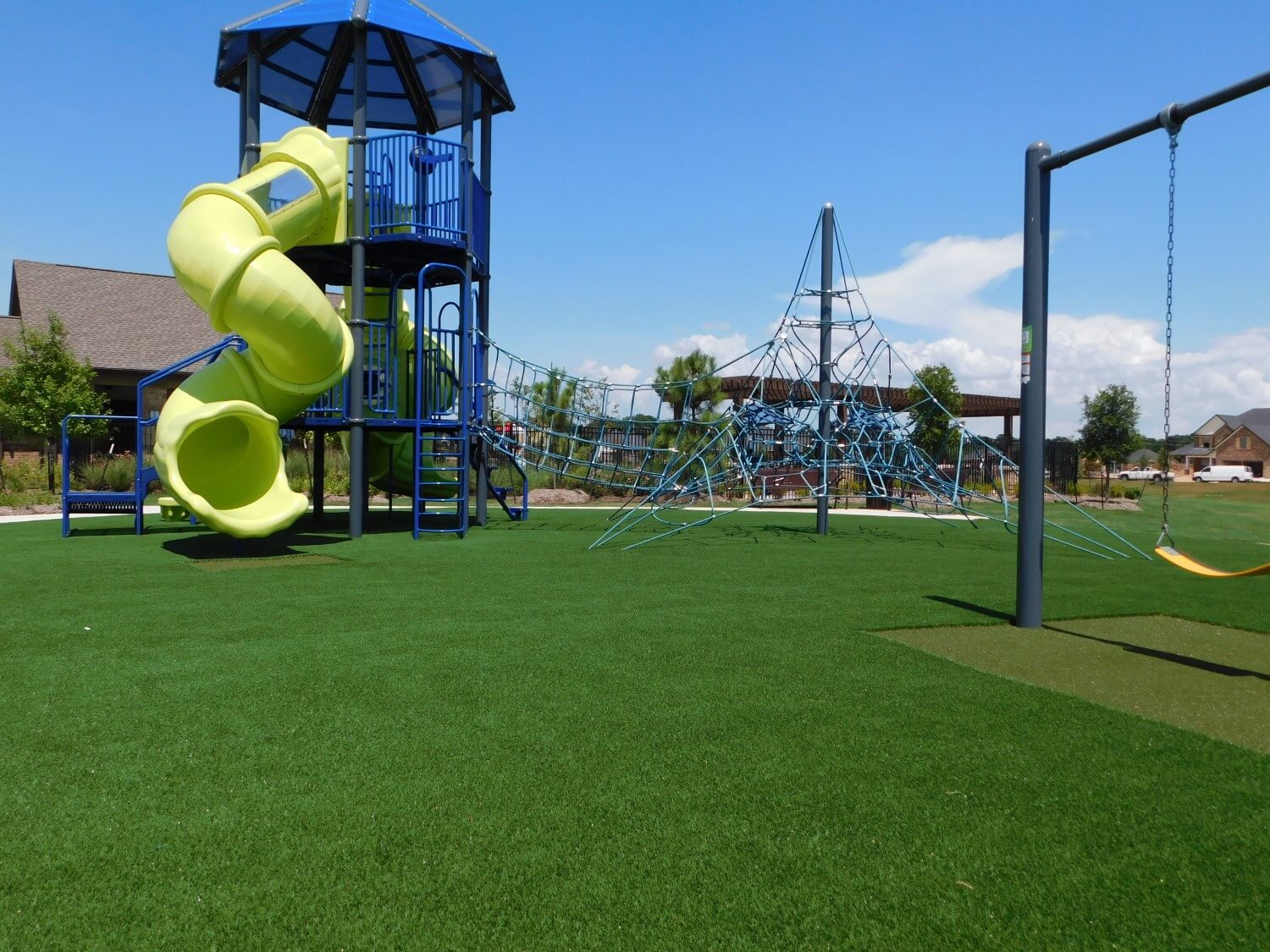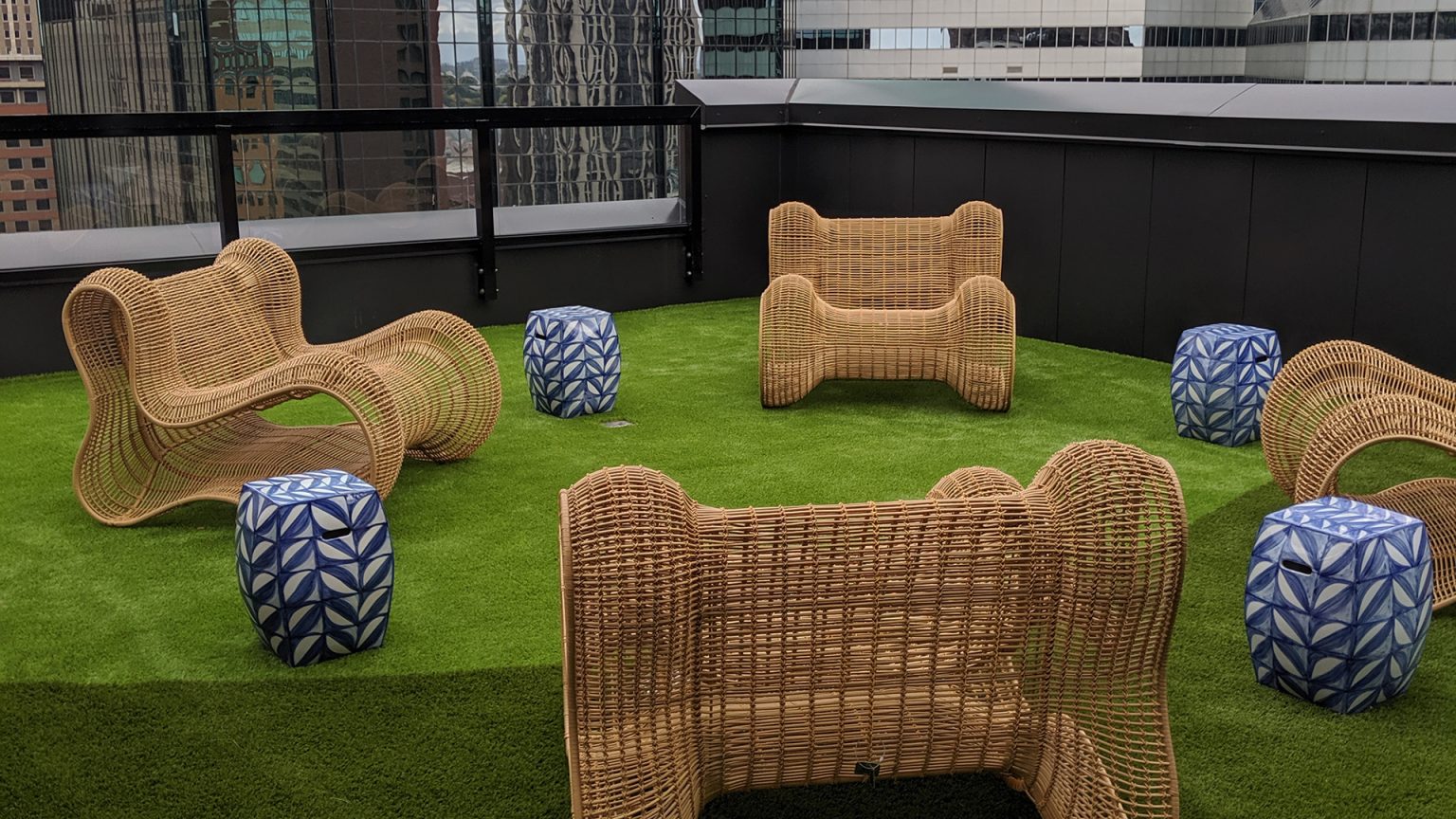 HEATBLOCK™ PROVIDES SAFER SURFACES FOR CHILDREN AND PETS
SYNLawn products with HeatBlock make it safe for both children and pets to use our surfaces. As a result of this increased safety, your furry friends and children won't burn their feet upon contact with your landscape. No one wants to go only to be disrupted by burnt feet. Now when you get out of the pool, host your next barbeque, or lay out to tan, you can comfortably do so on the coolness of SYNLawn synthetic turf.