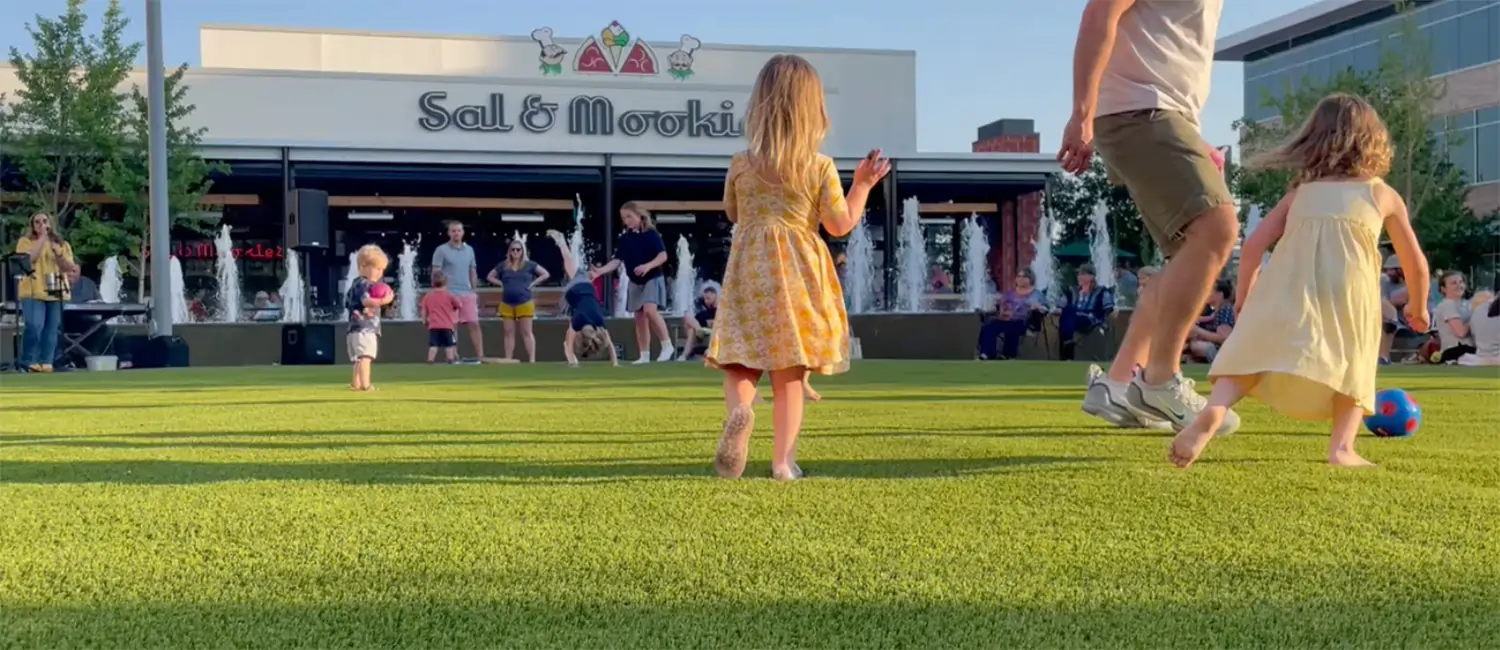 SYNLawn San Diego provides commercial artificial grass services to all of southern California.
More businesses and other commercial enterprises in San Diego have embraced artificial grass from SYNLawn San Diego after realizing its inherent benefits. There is literally no watering involved, no trimming, and the turf looks amazing regardless of the season. While there is an installation cost when it comes to synthetic turf products, it eventually pays for itself many times over throughout its lifespan.
Like other parts of California, San Diego has also been plagued by drought and water shortages. Maintaining lawns, especially on a commercial level, can be expensive. If you're looking for a picture-perfect solution that makes perfect economic sense, try SYNLawn's artificial turf.
BENEFITS OF COMMERCIAL GRASS IN COMMERCIAL BUSINESSES IN SAN DIEGO, CA
Installing artificial turf is beneficial in a number of ways. With artificial grass, you can enjoy the following benefits:
Enjoy significant financial savings
Maintaining natural grass, especially in drought-prone regions like San Diego, can take a financial toll. Whether it's hiring landscape specialists, watering, seeding, blowing leaves, purchasing sprinklers, constant manicuring, and even purchasing fertilizers, these costs can eventually become astronomical as they add up year after year. So as a business owner, it makes perfect sense to install artificial turf so that after your initial investment it saves you money in the long run..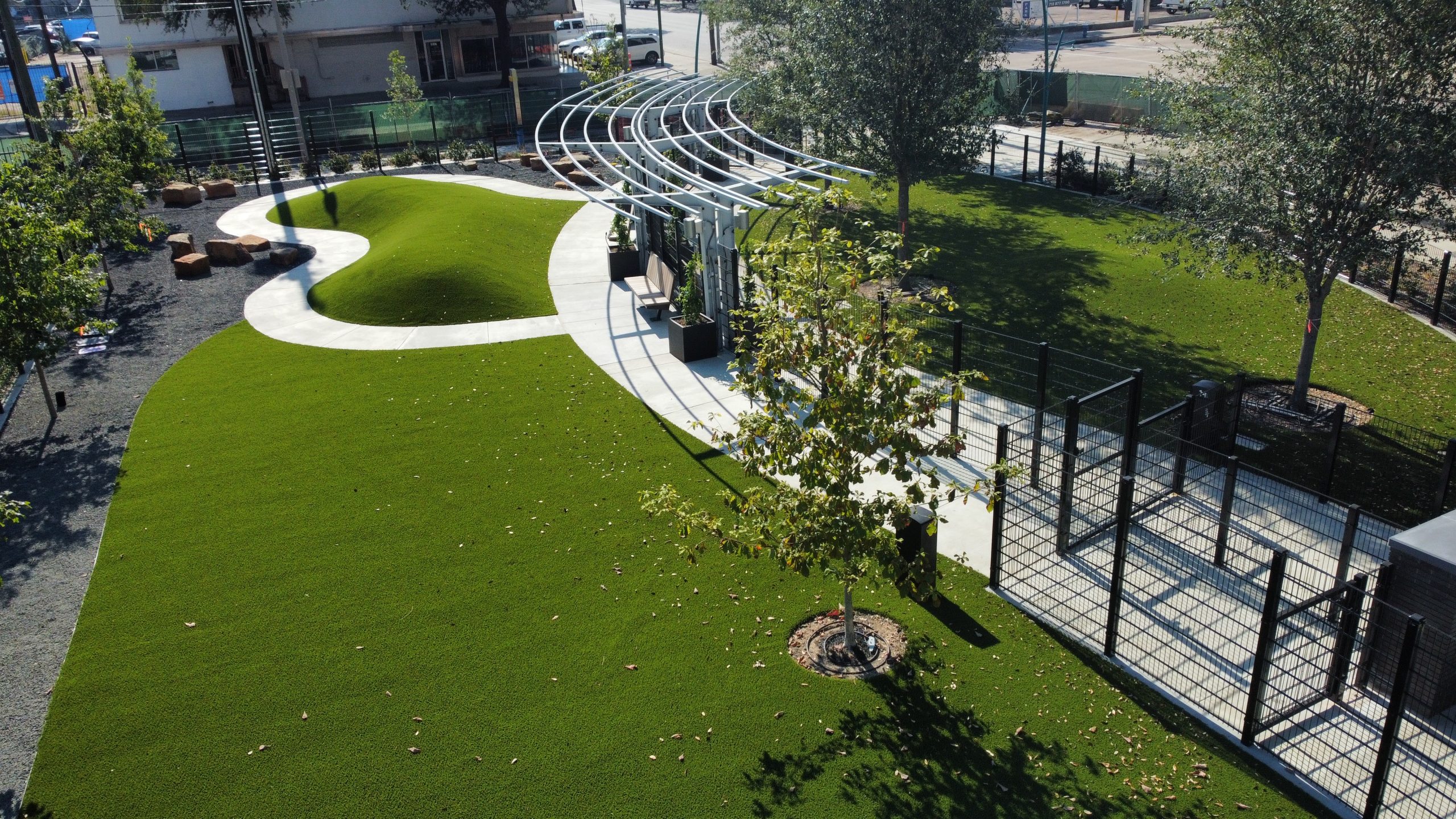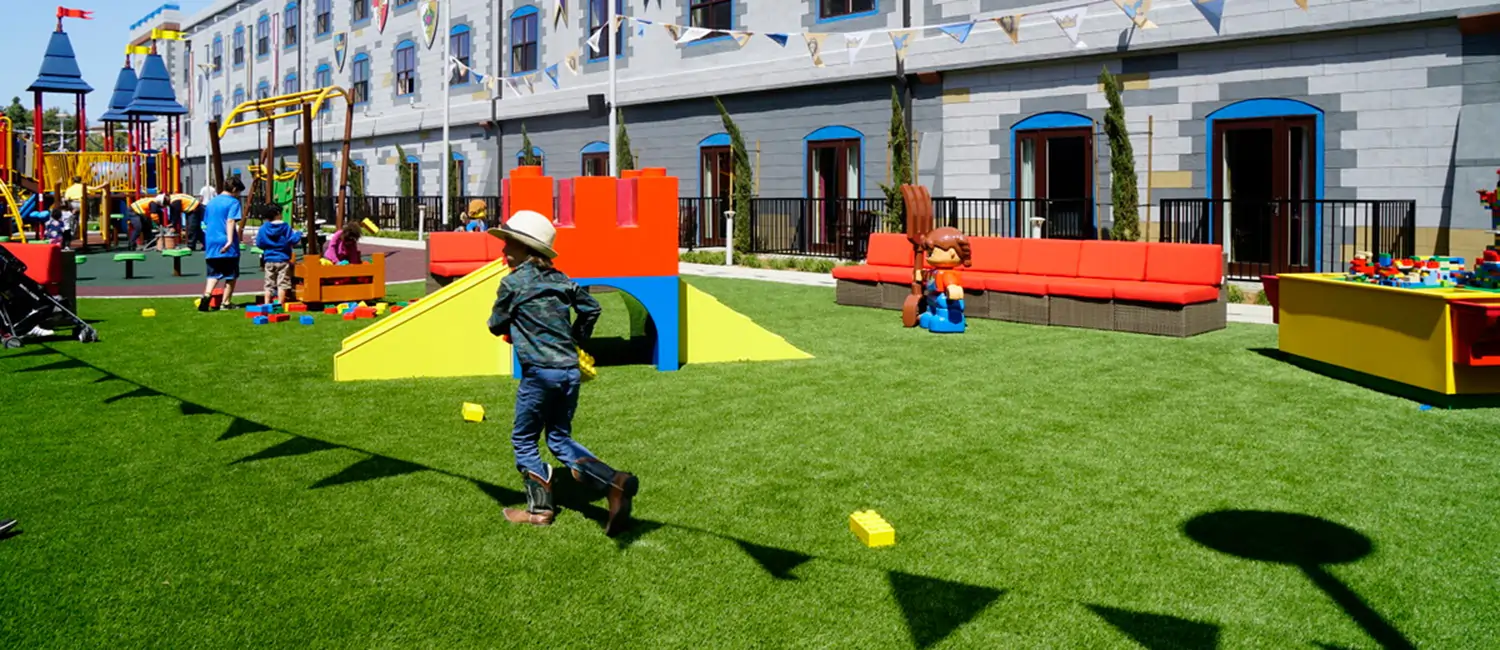 Ecological benefits
In a bid to stem environmental degradation, businesses are being urged to transition to eco-friendly products and services. One of the best ways to do this is to install artificial grass, which does not need toxic pesticides and other chemicals to maintain its beautiful natural look and feel.
Attract Customers
It's a fact that customers are drawn towards neat-looking premises. A well-manicured lawn can radiate the impression of excellence. This, in turn, draws customers. It also makes sense to install artificial turf, given it's a luxurious addition to your business premises and does not fade or wither regardless of the volume of traffic.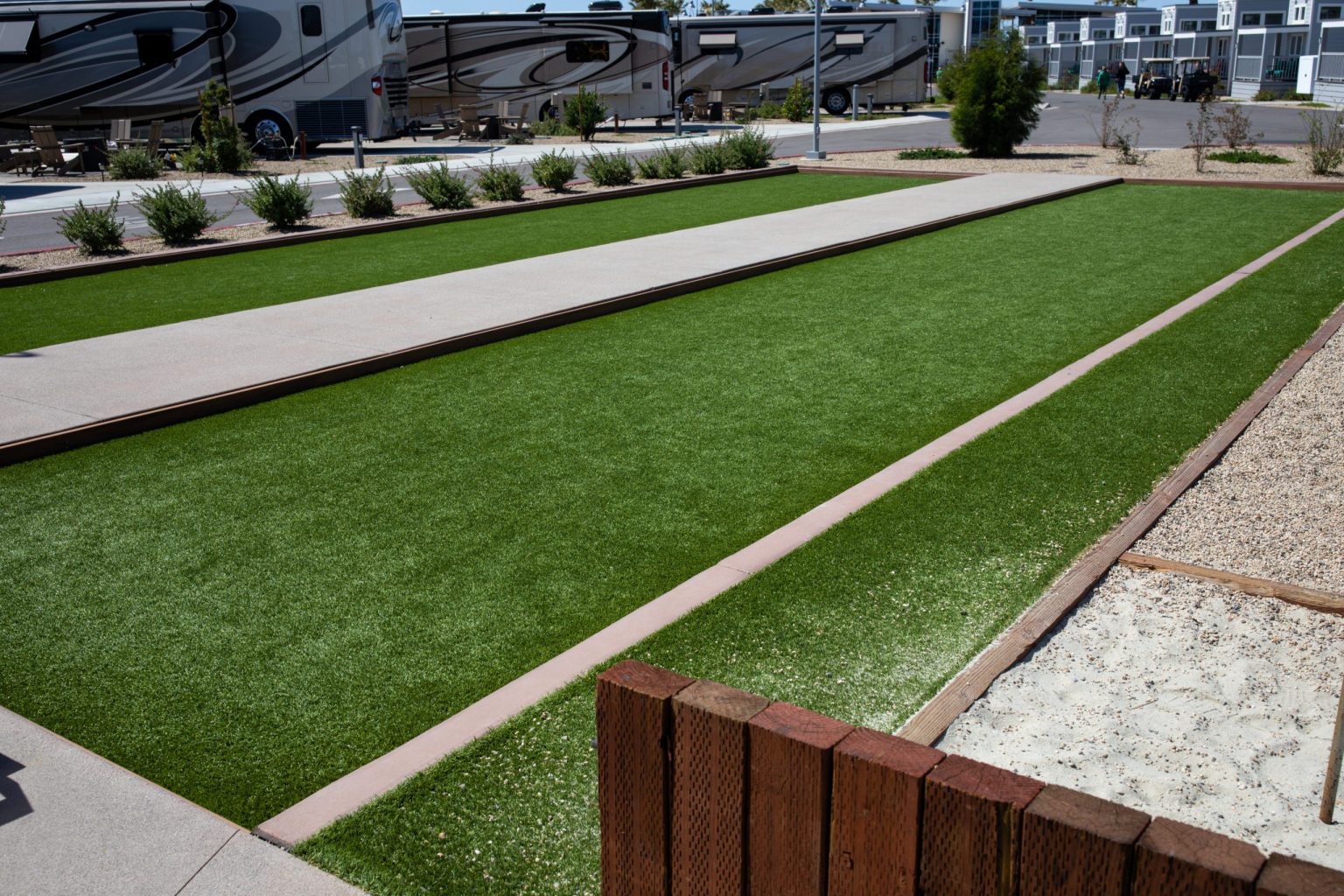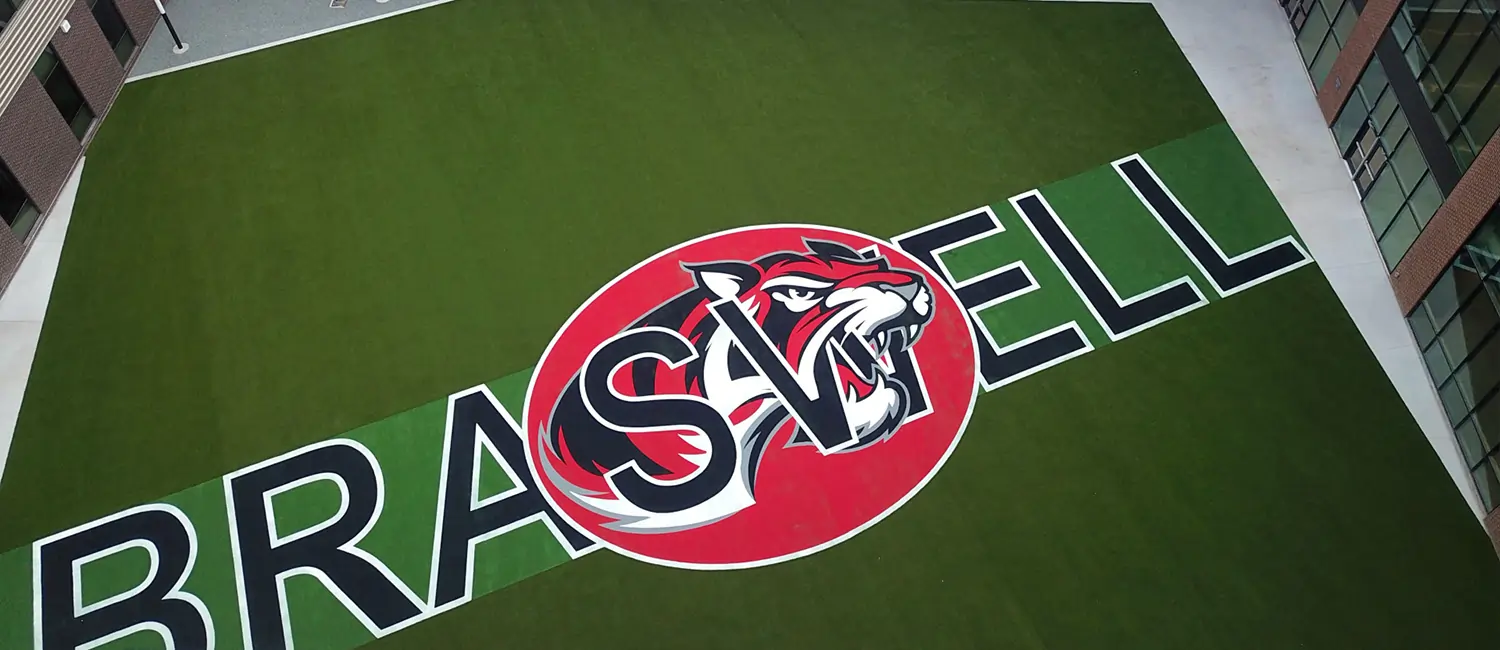 USES OF ARTIFICIAL GRASS IN COMMERCIAL BUSINESS SETTINGS
Sporting Venues
If you own a baseball field, football pitch, soccer field, or golf course, then artificial grass is precisely what you need. By their sheer essence, sports facilities demand the highest quality turf. Artificial turf not only makes economic sense for sports administrators due to its low maintenance; it also ensures the safety of both athletes and fans.
Day Care Businesses
Running a daycare business comes with a handful of challenges and frustrations. You do not want the thoughts of a majorly unkempt lawn distracting your mind while you try to focus on running your business. Installing an artificial grass lawn or playground turf at your daycare center could also save you the worry of dealing with safety risks as children run around and play. Artificial grass and playground turf are both easy to clean and shock-absorbent, which helps in improving safety.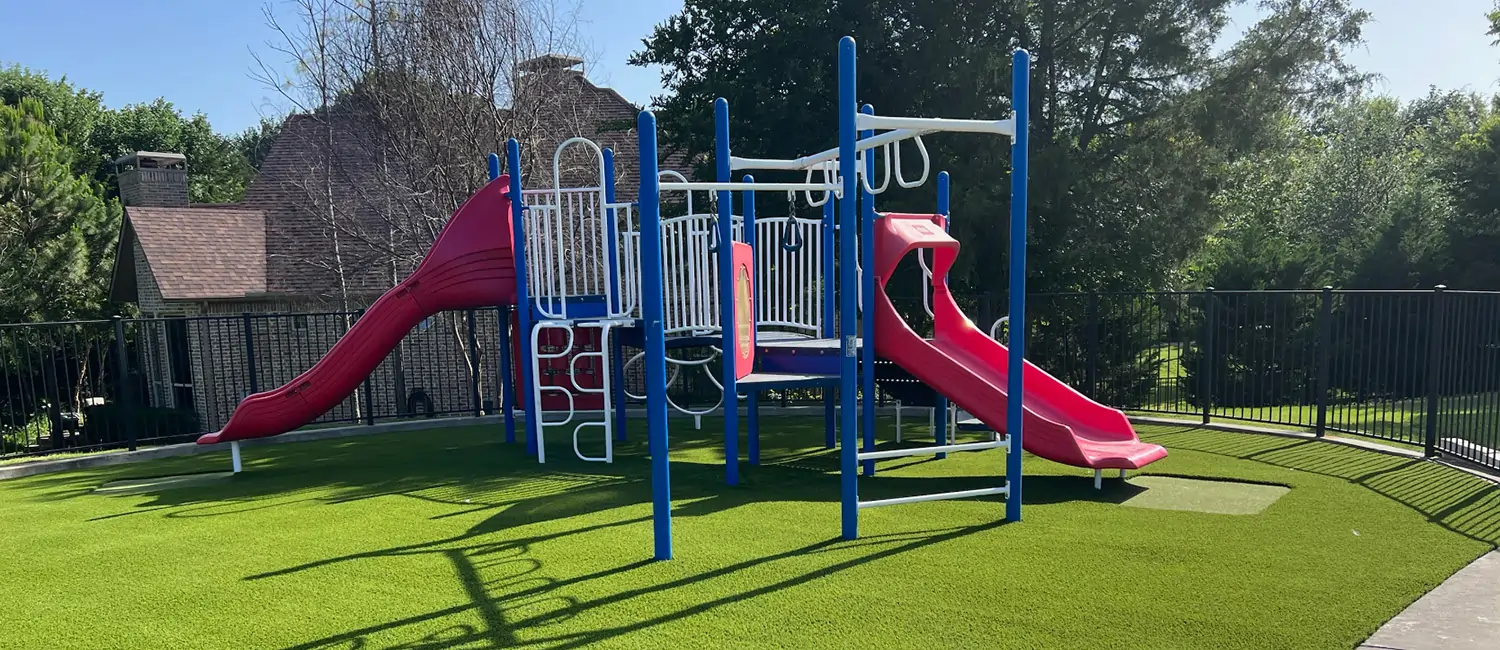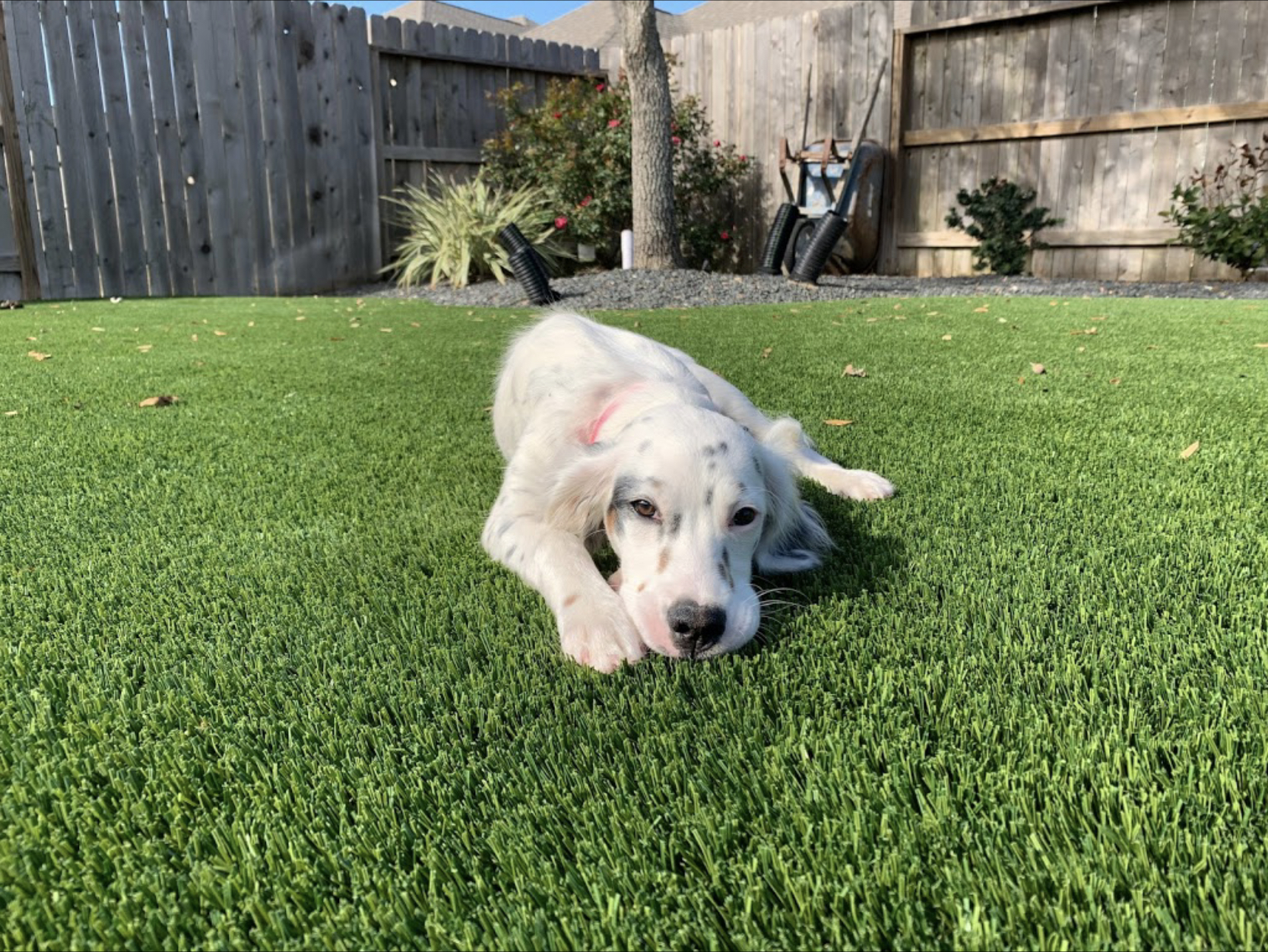 Pet turf
At SYNLawn San Diego, we understand just how much your pets mean to you. As such, we also specialize in installing top-quality artificial grass for dogs and pets. While natural grass has served the pet industry relatively well in the past, it has numerous drawbacks as far as pets are concerned. Firstly, it is expensive to maintain since dogs love to dig. It can also harbor fleas. Also, when it rains, natural grass becomes enmeshed with mud which can easily be transferred into buildings by pets.
Today, artificial dog grass and pet turf can be seen at parks, pet daycares, pet stores, and even veterinary offices. It doesn't matter what size of pets you are dealing with at your business at SYNLawn San Diego, we have the ideal synthetic turf for your commercial pet industry needs.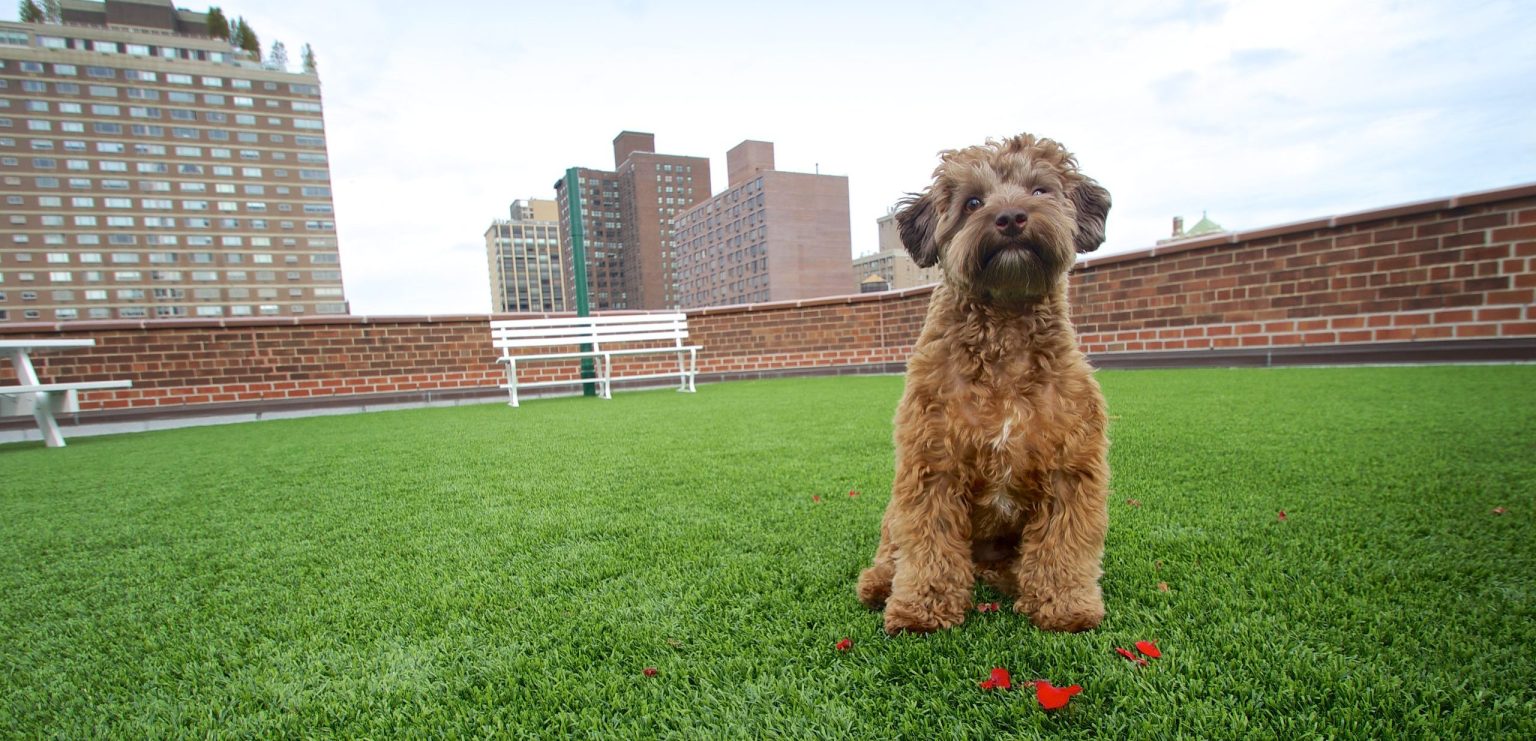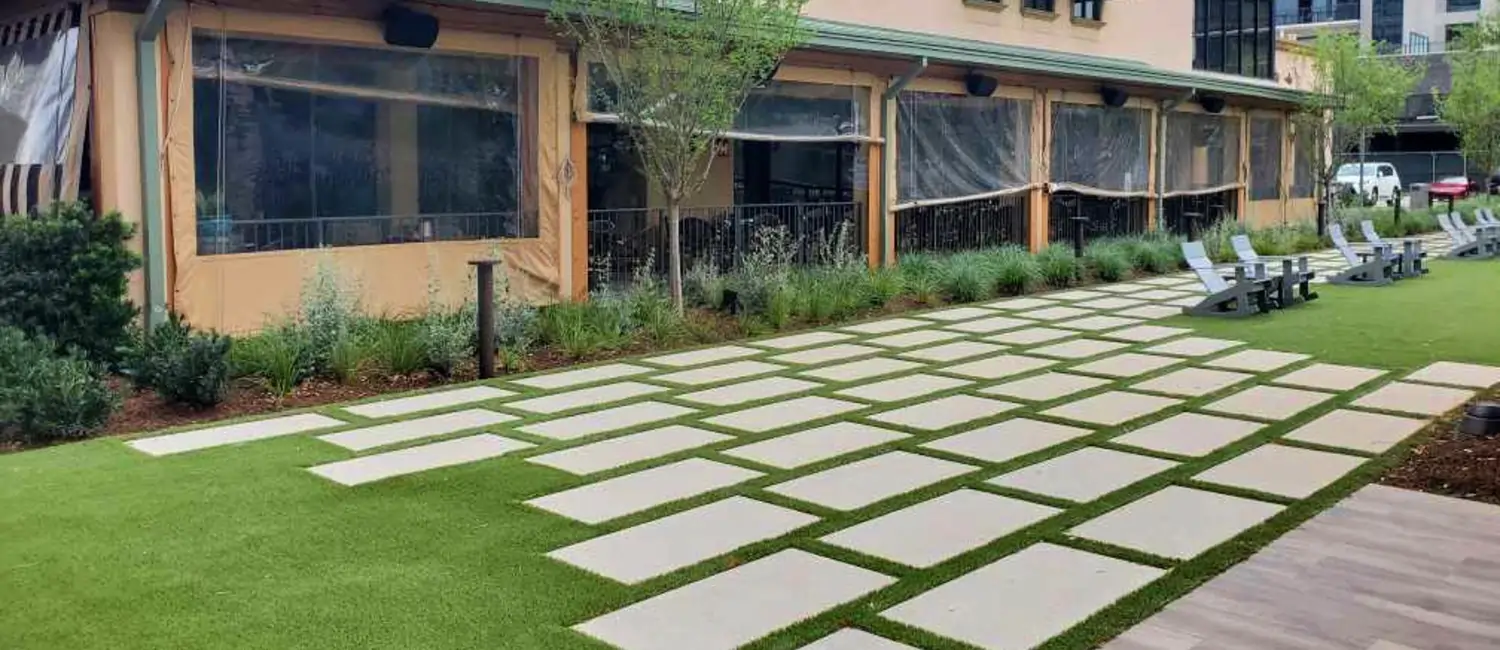 Artificial turf for commercial businesses allows you to immediately display your company's water-conscious mindset in the form of a beautifully manicured lawn. No mowing, watering, or landscaping crews necessary.
Even with foot traffic from thousands of visitors and employees, when you choose synthetic grass for hospitality, your guests will always be presented with a lush, green lawn of unrivaled quality. With hotel artificial turf you'll never have to worry about the unsightly holes, dead patches, or mud puddles that are common problems with natural grass lawns.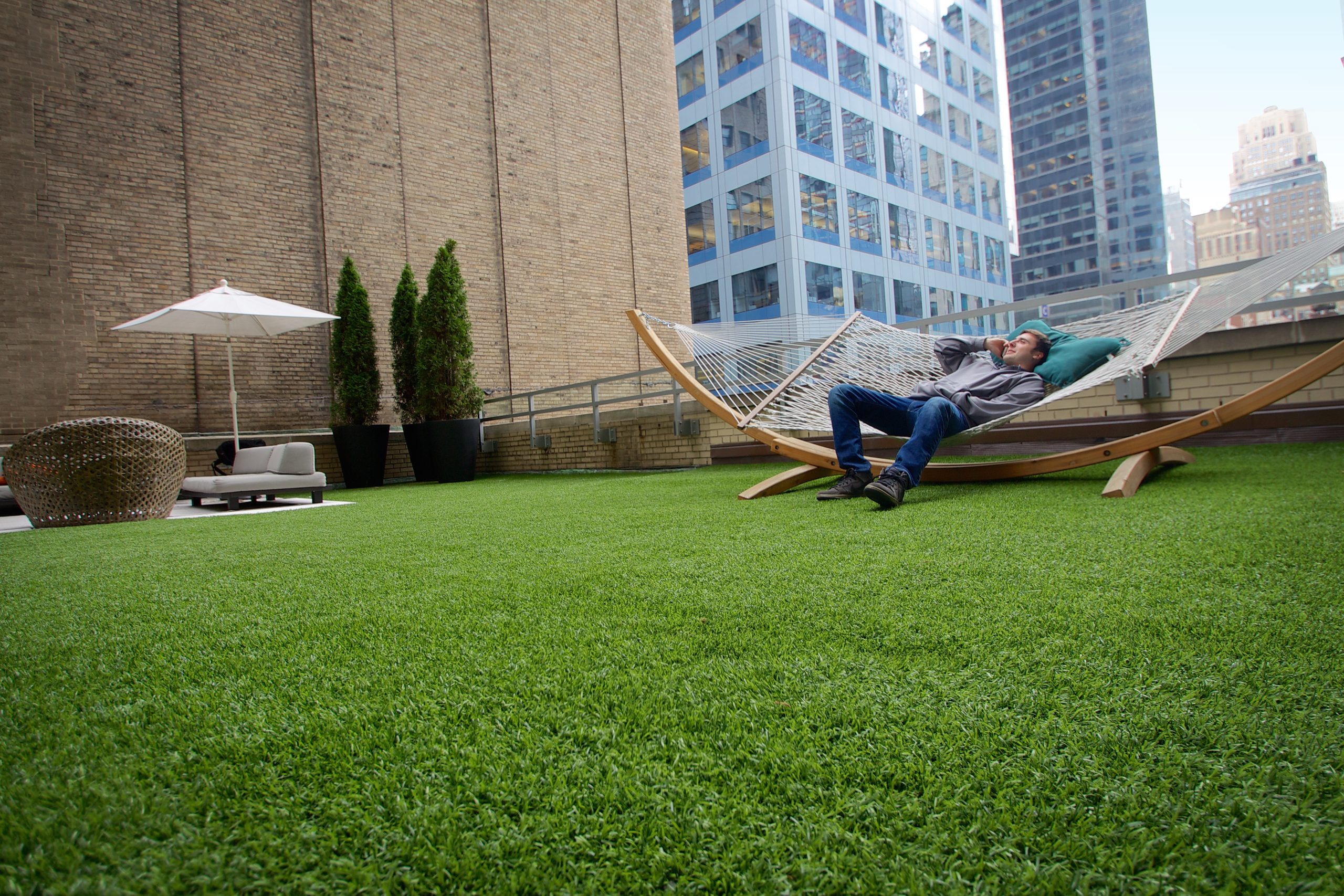 Rooftop gardens are a great way to liven up a space and give guests some much-needed privacy. You can transform your space in no time, making it an inviting location for all of your clients.
The dense, smooth, consistent construction of artificial turf for living centers makes residents' daily lives easier and safer, ensuring that they are able to move their wheelchairs, walkers, and scooters over the grass without the fear of running into holes or soft spots. Additionally, the built-in padding that can be found in artificial turf for a retirement center can minimize the injuries associated with falling.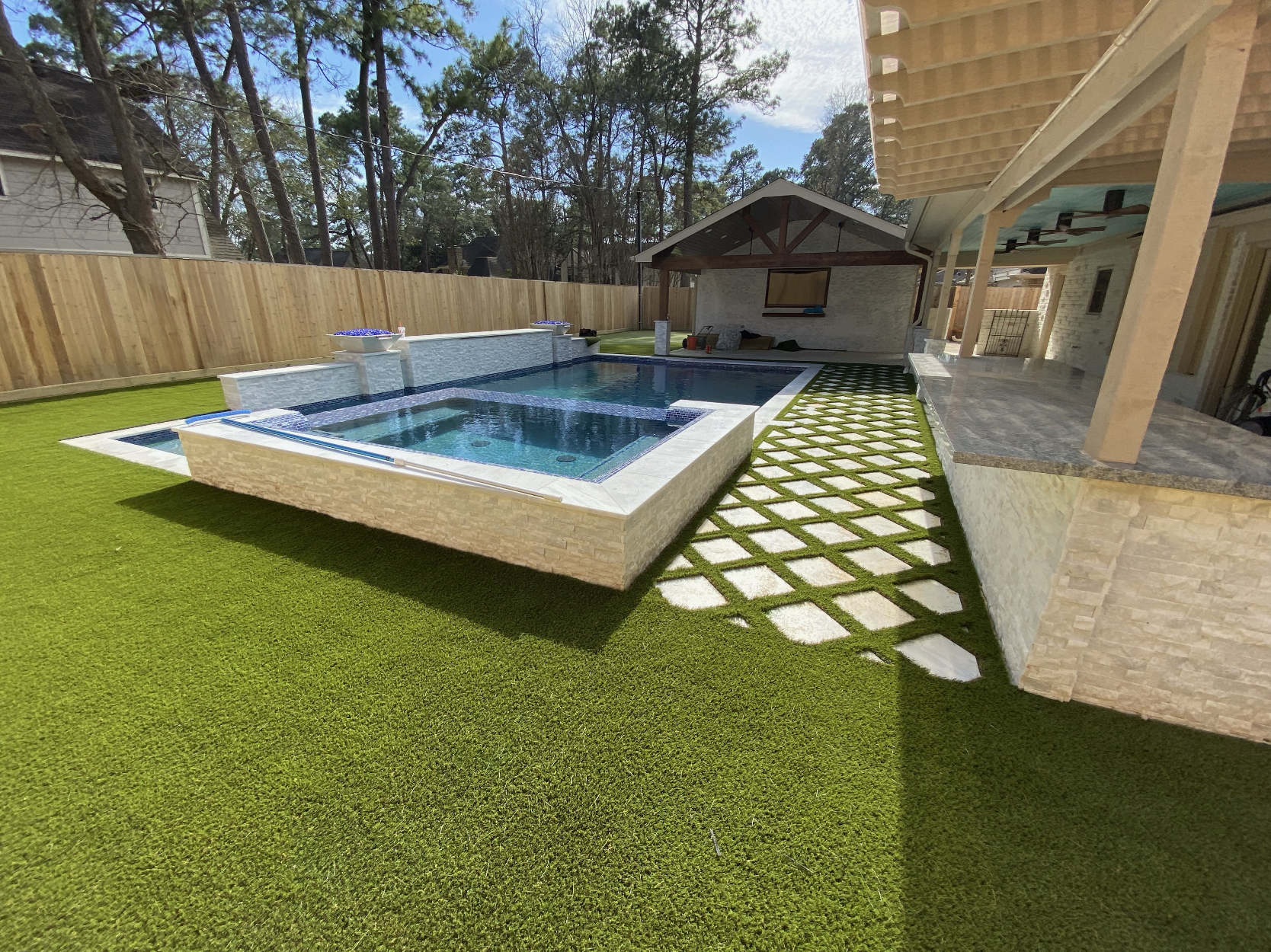 pRODUCTS
Browse our incredible selection of high-quality products to find the right synthetic turf for your needs.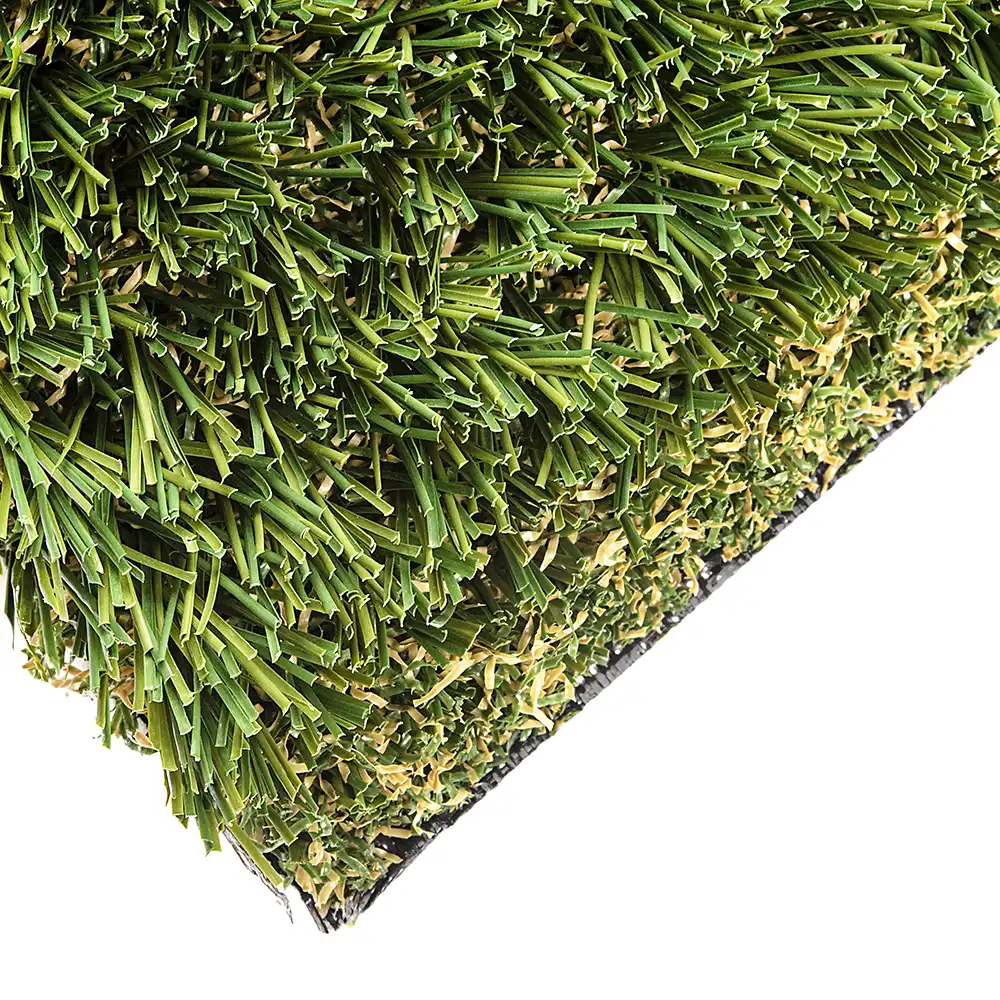 SYNPro 90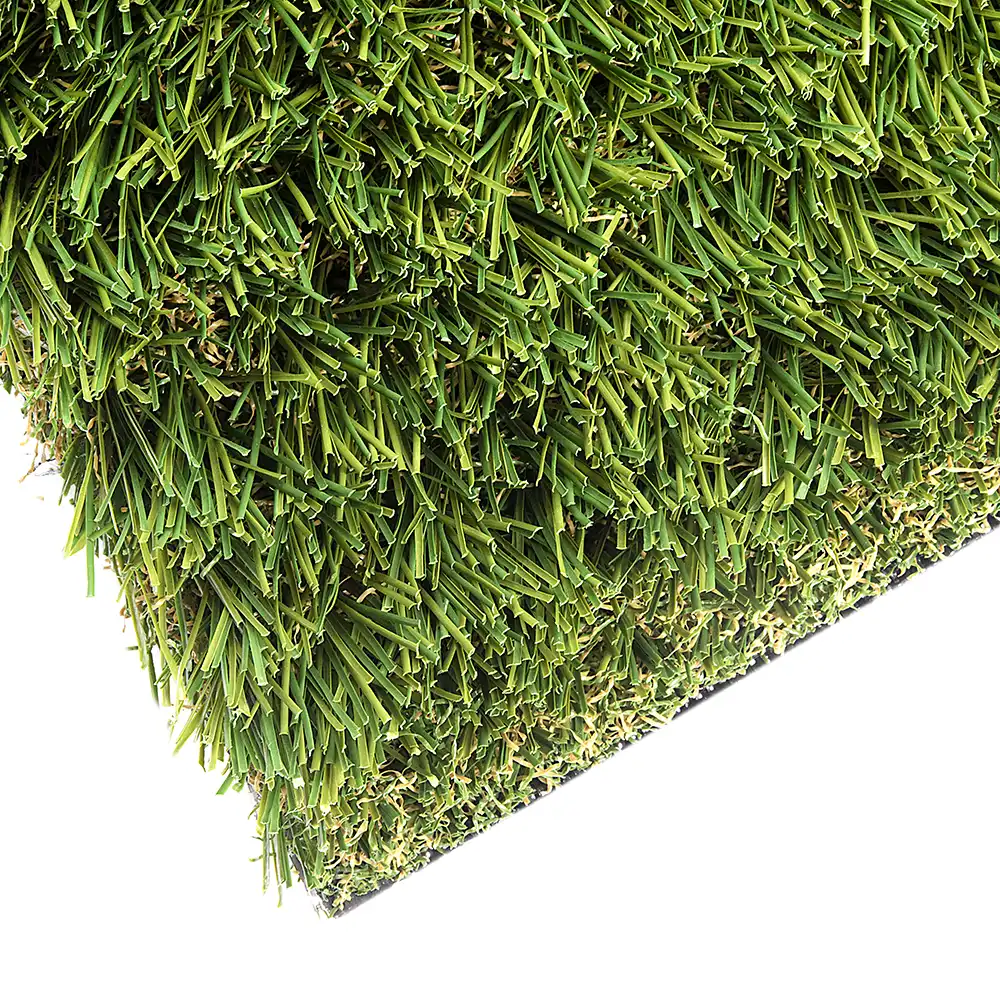 SYNPro 68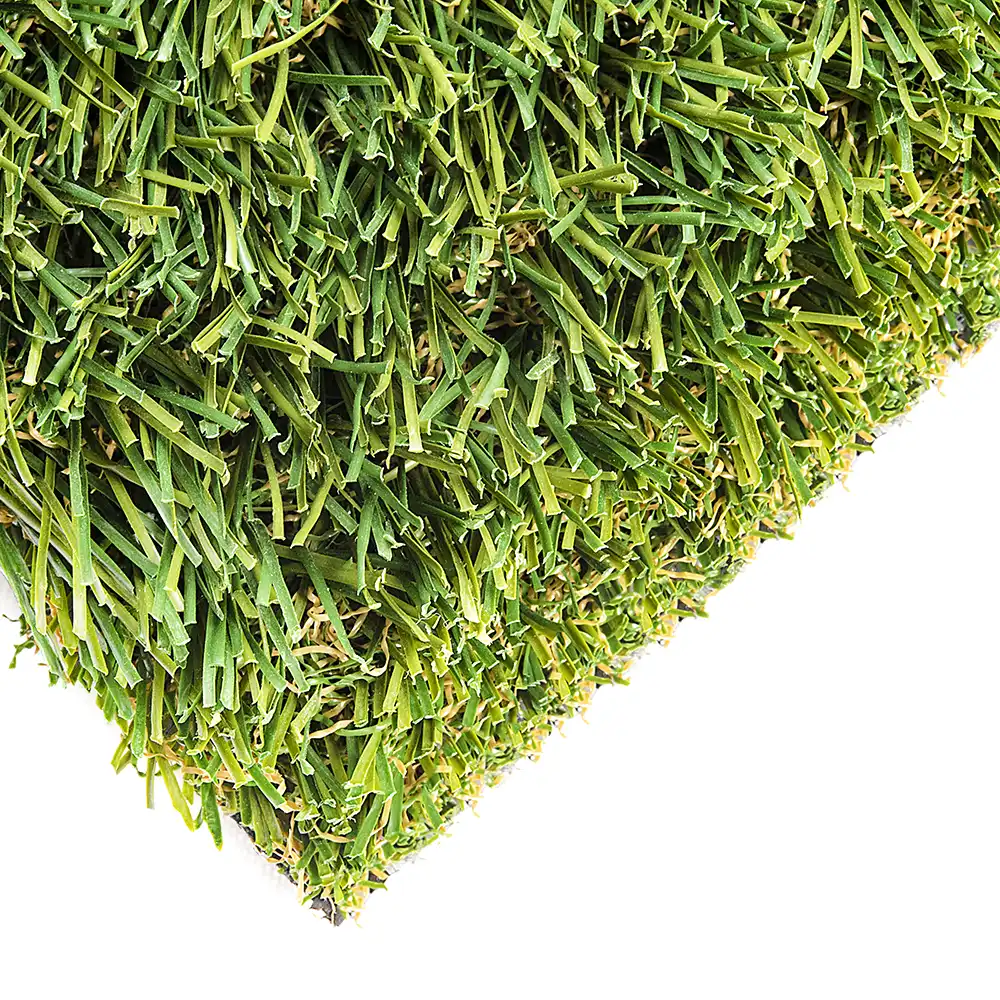 SYNPro 58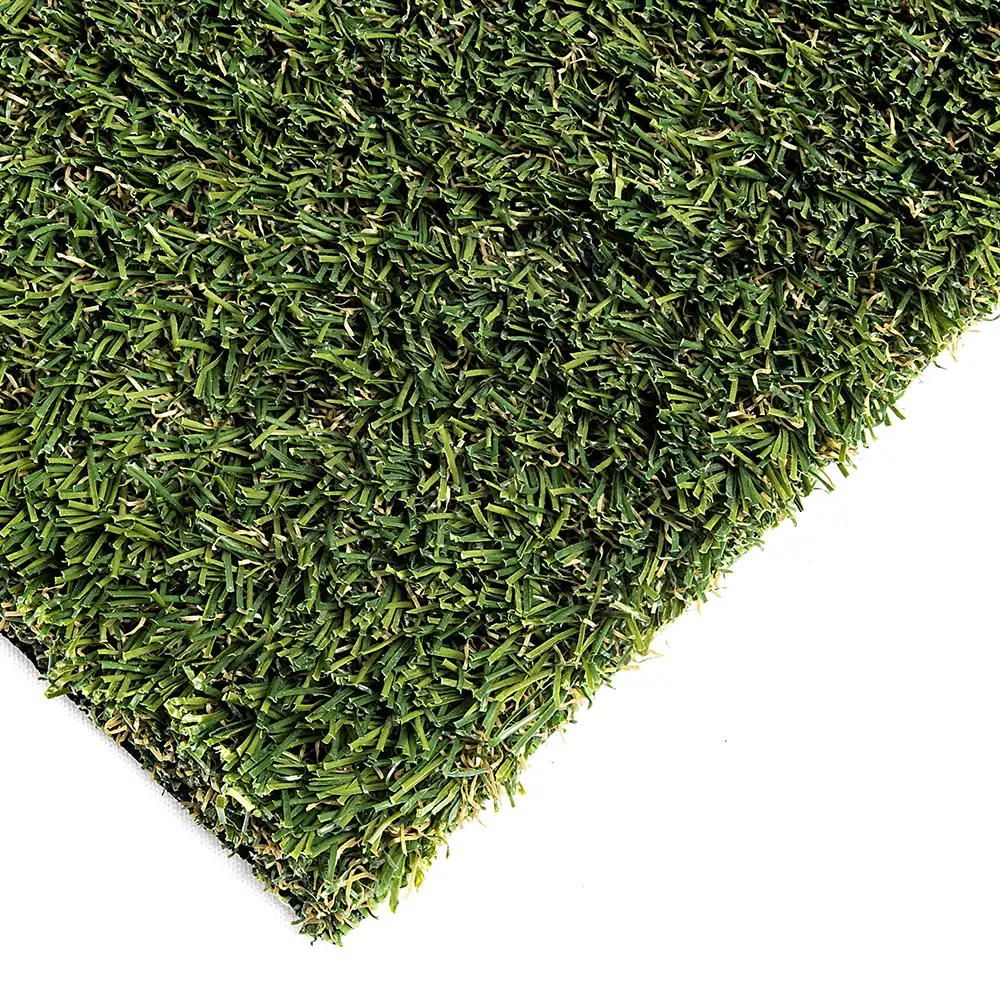 SYNPro 45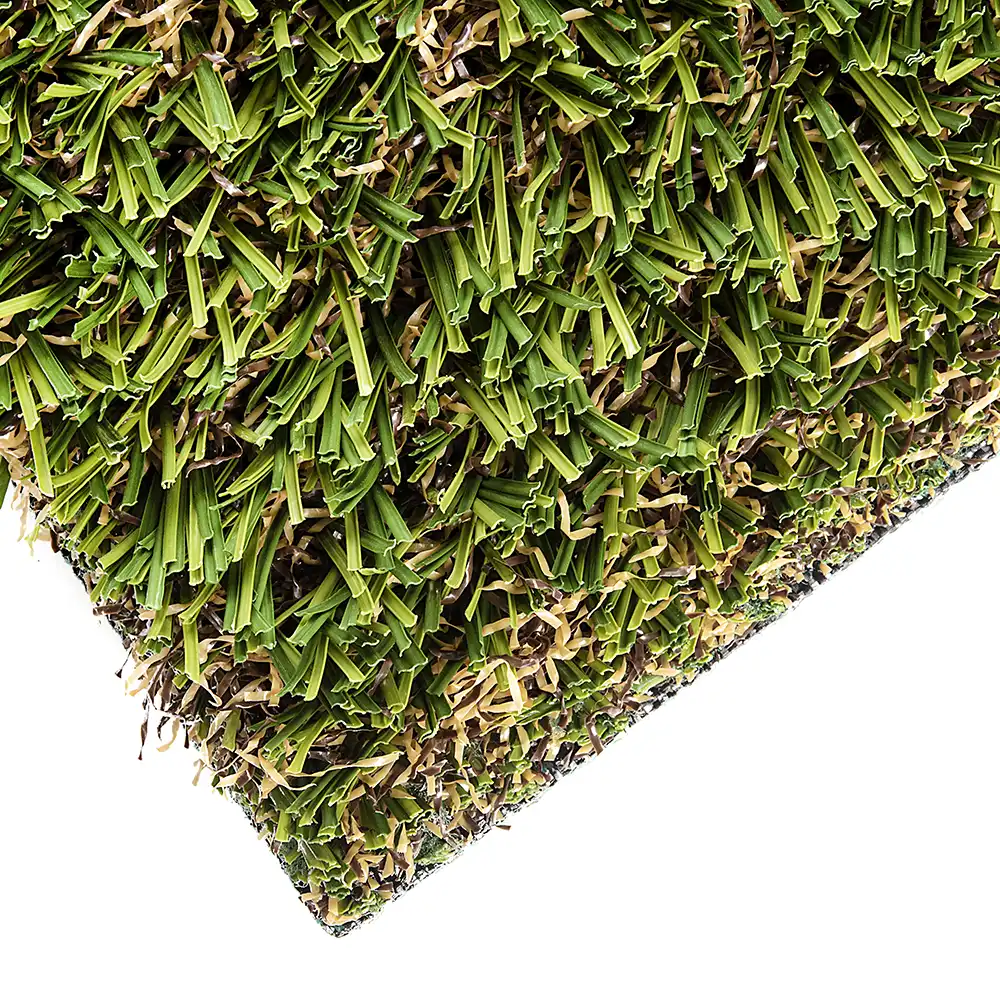 SYNFescue 80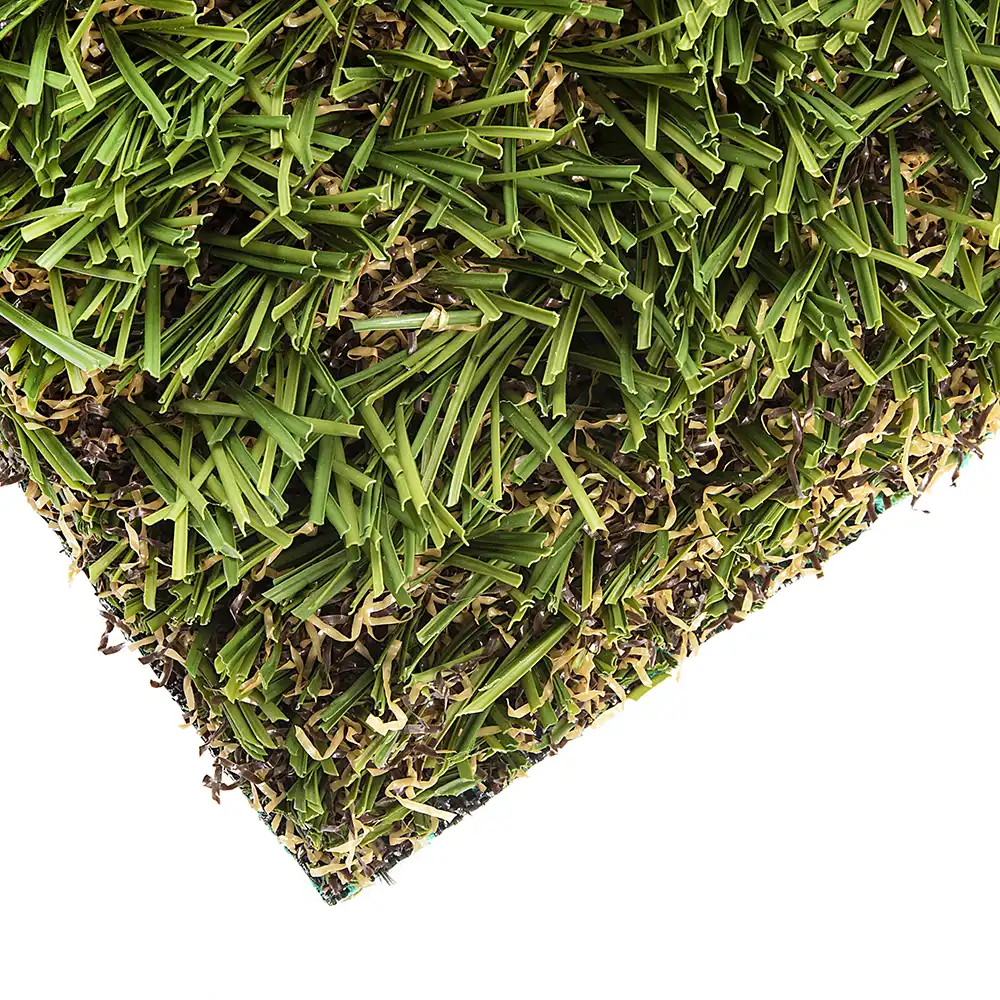 SYNFescue 70
SYNFescue 60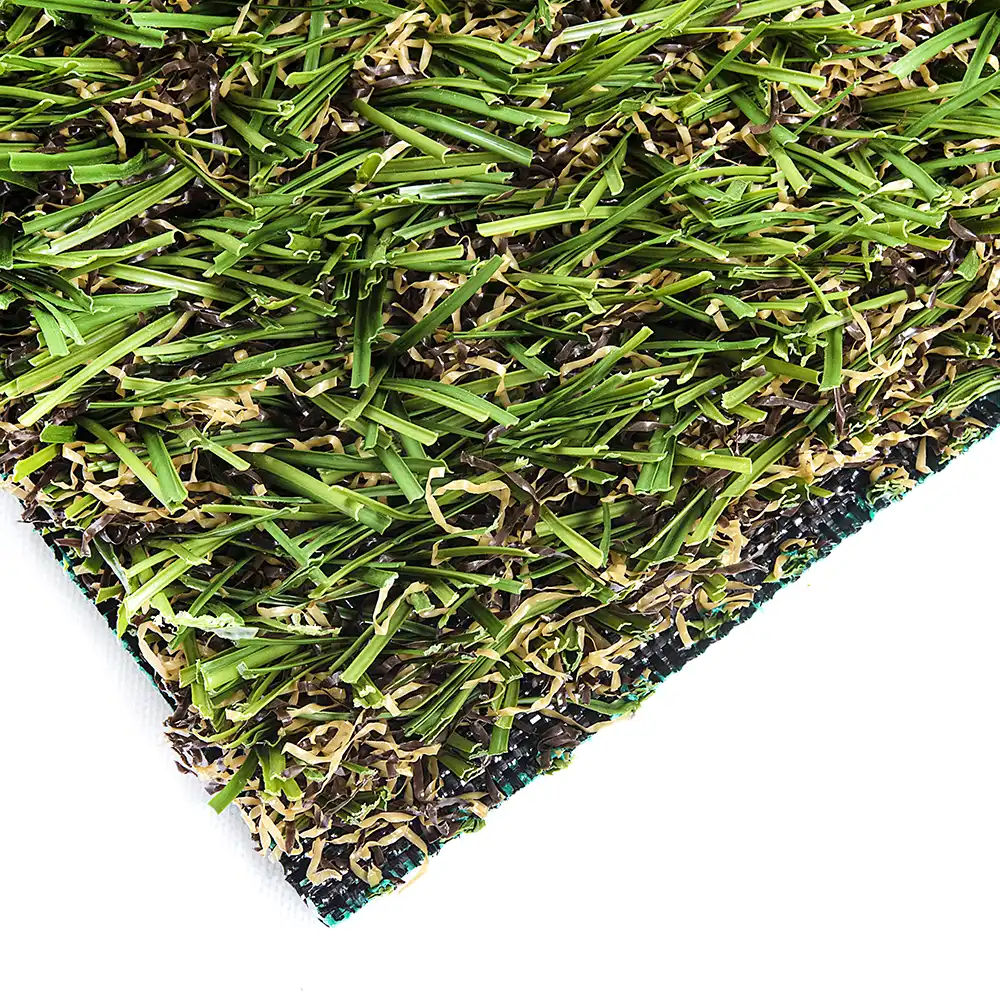 SYNFescue 50
View All Artificial Grass Products