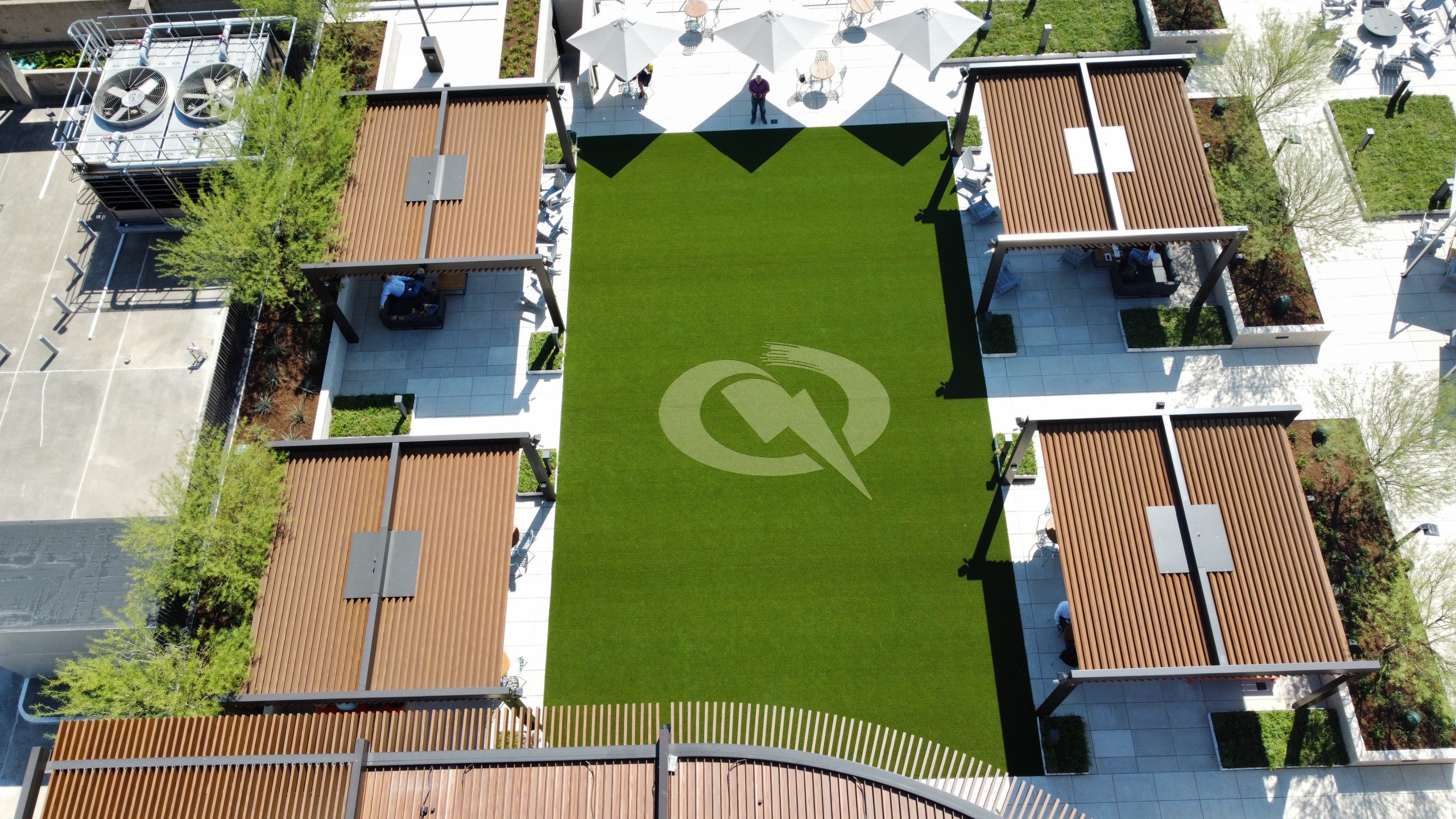 Commercial properties choose San Diego artificial grass because they understand that the impression their property makes is just as important as running their business well. While there are a number of distributors that manufacture synthetic grass, SYNLawn remains the top choice as a result of its ultra-realistic appearances and behaviors, cutting-edge technologies, eco-friendly benefits, and professional installations. Our mission is to provide commercial artificial turf that gives business owners back substantial amounts of time and money on maintenance while protecting the environment.
THE COMMERCIAL INSTALLATION PROCESS
At SYNLawn our installation process is meticulous. We want to ensure a soft cushion, maximum drainage, and a lawn that will last for decades. To begin, we lay the proper groundwork. Our expert installers take the time to provide you with a smooth surface to eliminate any debris that may end up underneath your synthetic grass. Without this step, you may run the risk of injury if you, your employees, your guests, or your children were to fall on a rock that is out of sight. Improper installation can also leave behind seams and unfortunately tripping hazards.
Next, we must make sure that all of the pieces of your lawn are installed in the same direction to complete the illusion of natural grass. When this is done correctly, San Diego artificial grass has been known to fool customers into thinking it is the real deal. Further, our installations are completed with commercially approved adhesives that aid in the longevity of your installation.
SYNLawn is licensed and insured to take on any sized commercial project including million-dollar installations and our turf is backed with an unmatched limited lifetime warranty. With our more than 50 years of research and development, you can rest assured knowing you're in highly capable hands.
YOUR SAFETY IS OUR PRIORITY
Nothing is more important than the safety of you and your customers. SYNLawn is proud to be a member of IPEMA (International Playground Equipment Manufacturers Association). In order to ensure everyone's safety, IPEMA offers a third-party certification service in which a participant's certification of adherence to the ASTM F1292 standard for impact attenuation of surface systems beneath and around playground equipment safety standards for their products is examined by a reputable laboratory.
Beyond this, San Diego artificial turf is proven to help prevent fires from spreading. SYNLawn is proudly one of the only manufacturers to offer ASTM E-108 Class A fire-rated turf. To earn the high regard of a Class A fire rating, synthetic turf has to meet the requirements of eight burn tests. These tests determine our product's ability to melt rather than burn out, rather than fuel fires increasing the risk of catastrophic damage or deadly injuries.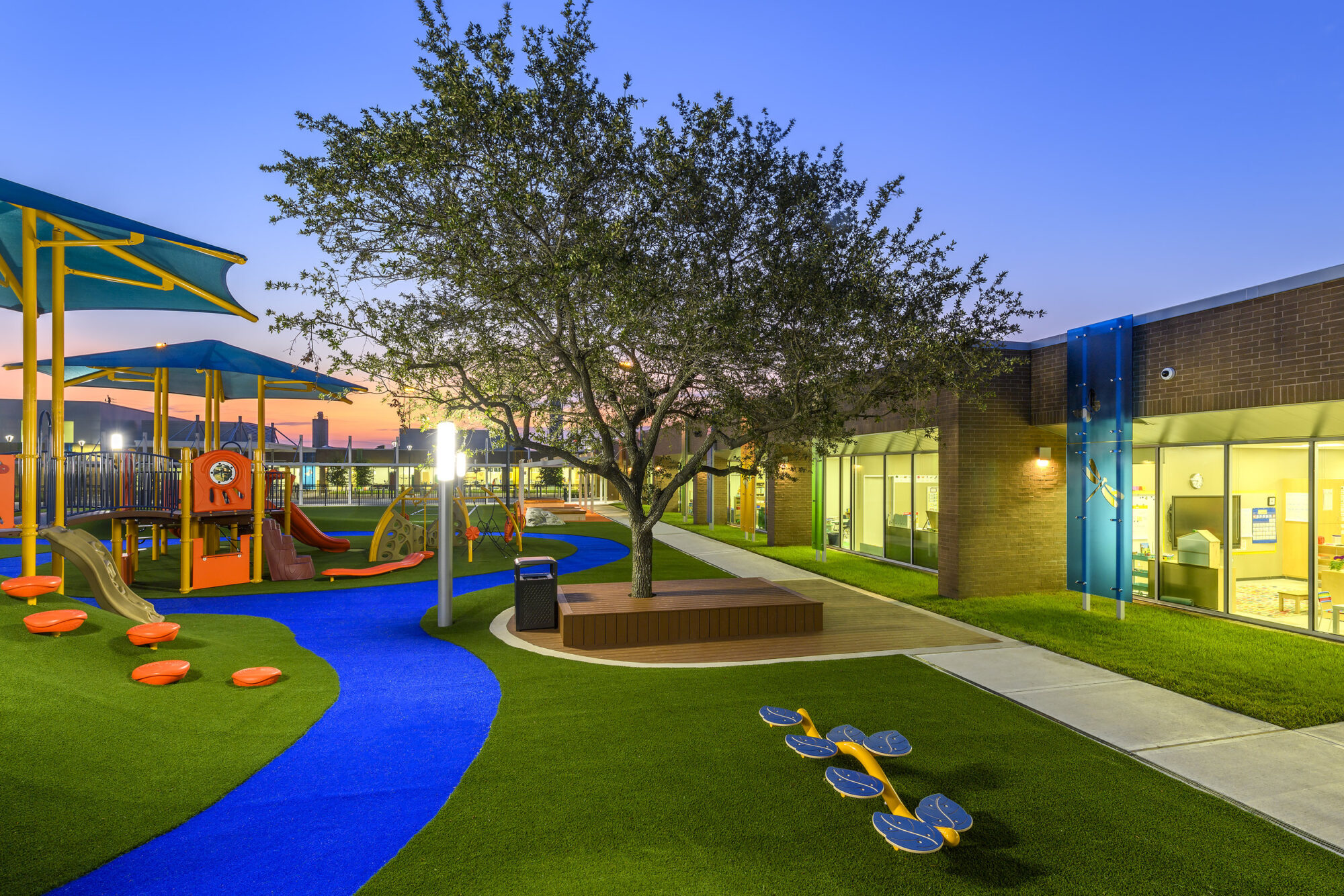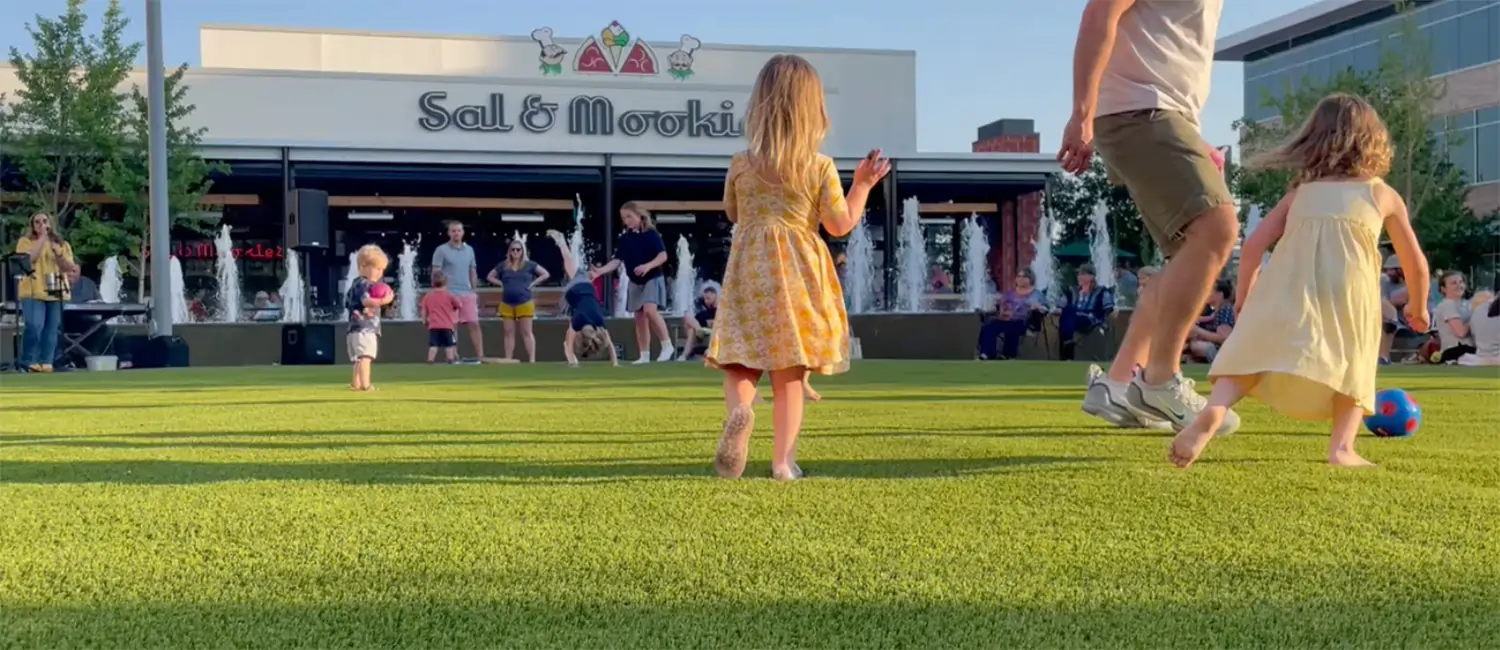 COMMERCIAL SYNTHETIC TURF INSTALLATION SUPPORTS ARCHITECTS
SYNLawn works closely with a number of industry professionals including architects and landscape architects. We happily offer them our CAD details so that they may integrate faux grass directly into their designs. Architects can also receive a free architectural tool kit sent directly to their offices complete with samples, infill options, nailer boards, padding, and more. Commercial properties that complete installations utilizing eco-friendly artificial turf can earn LEED credits in both the Health Wealth & Safety and STC CTI-L program toward continued education.
The History and Impact of Synthetic Turf – 1 Credit HWS (Health Wealth Safety)
Creating Beautiful, Sustainable Synthetic Grass Solutions – 1 Credit HWS (Health Wealth Safety)
Sustainable Synthetic Turf Surfaces for Leading Edge Design – 1 Credit STC CTI-L Program