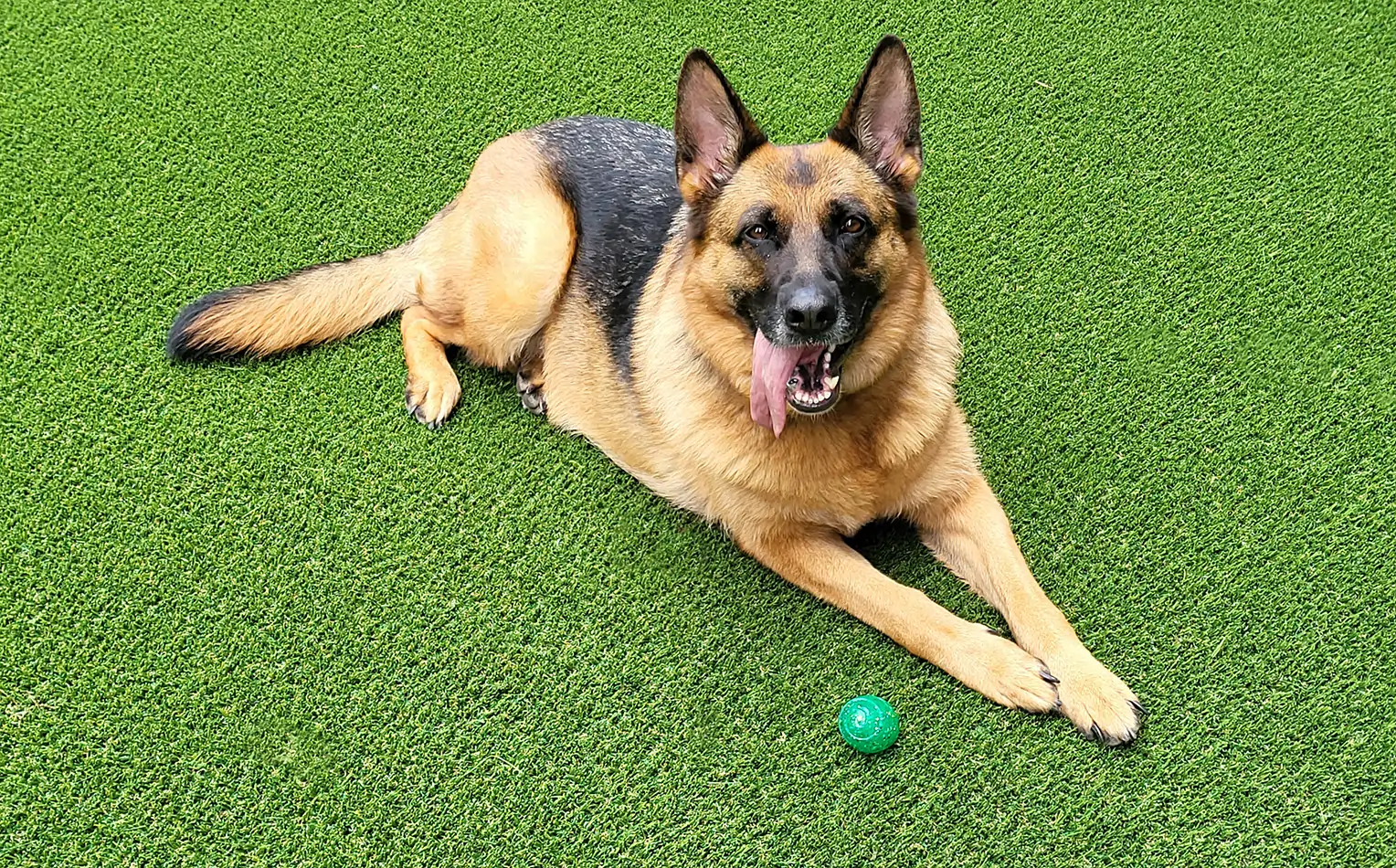 At SYNLawn San Diego, we make it easy to create the best environment possible for your pets with our top quality artificial grass for dogs and pets. Here in San Diego, California, we know that many people have pets that they become incredibly attached to and naturally want the best living conditions possible for them at home.
CONSIDERATIONS IN CHOOSING THE BEST PET GRASS
We understand the needs of homeowners and pets alike and design optimal dog runs, pet play areas and pet grass lawns for you and your pet to enjoy.
It doesn't matter if you have a gigantic Irish Wolfhound or a tiny Dachshund; at SYNLawn San Diego, we have the ideal synthetic turf that your pet and yourself will be delighted with!
Taking all your needs into consideration when helping you choose your ideal synthetic pet turf is a major thing we do at SYNLawn San Diego. We realize that a huge energetic Saint Bernard dog will have different needs than a small Pomeranian.
Whatever your needs are though when picking out the best artificial turf for pets, we create a customized design plan that is tailored to you. If your backyard is like a dog park with many dogs running around at once, we have the synthetic grass for you. Or if you simply like to admire your lawn and play frisbee with your dog every now and then, we have what you need.
Whatever your wishes are, we can accommodate you! Things we take into consideration when helping you pick your perfect synthetic pet lawn include:
Maintenance Options
Size And Quantity Of Your Pets
How Often Pets Will Use The Area
Your Personal Preferences
Security Measures For Your Pets
The Size Of The Dog Run Or Pet Grass Area To Be Landscaped
ADVANTAGES OF SYNLAWN'S PET GRASS
ALWAYS HAVE BEAUTIFUL GREEN GRASS IN SAN DIEGO, CA
Worrying over your grass turning brown and patchy won't be an issue with our synthetic grass. Not only does our pet grass look just like regular grass, but it always will maintain its look. This means you won't have to worry about factors such as water, fertilizer, mowing, too much shade, controlling weeds, etc.
CONTROL ODORS
Due to our artificial grass being composed of antimicrobial and quick draining material, you won't have to concern yourself over foul smells coming from your yard. Additionally, our pet grass makes it easy to clean up waste.
PETS AND HOUSE STAY CLEANER
Cleaning muddy pet paws and grass stains is the last thing you want to do on a sunny day in San Diego, California. Having our pet grass will make it so you won't have to think about those things anymore.
HEALTHY ENVIRONMENT
Being non-abrasive, as well as allergen free with anti-microbial options makes our artificial grass safer for both you and your dog.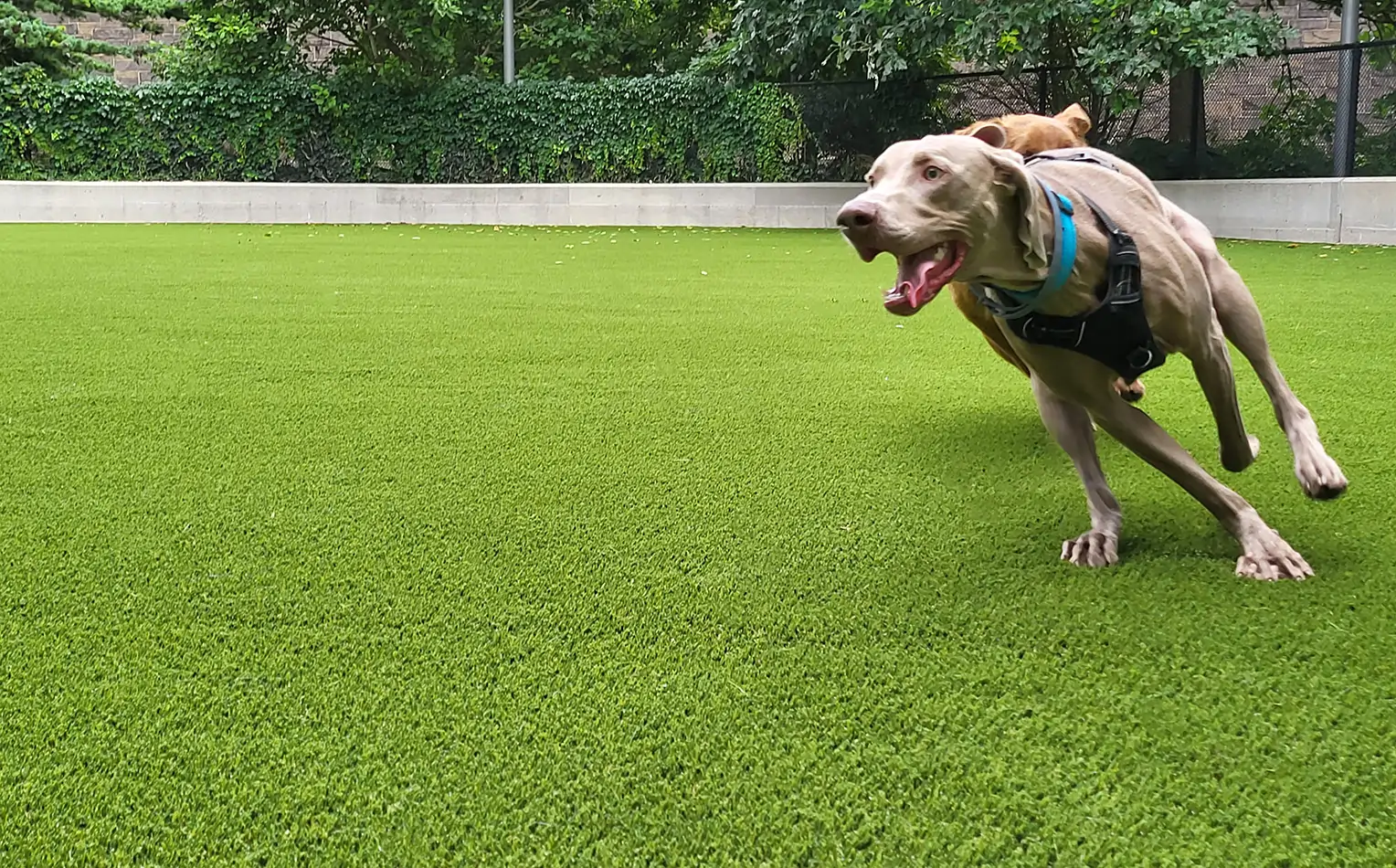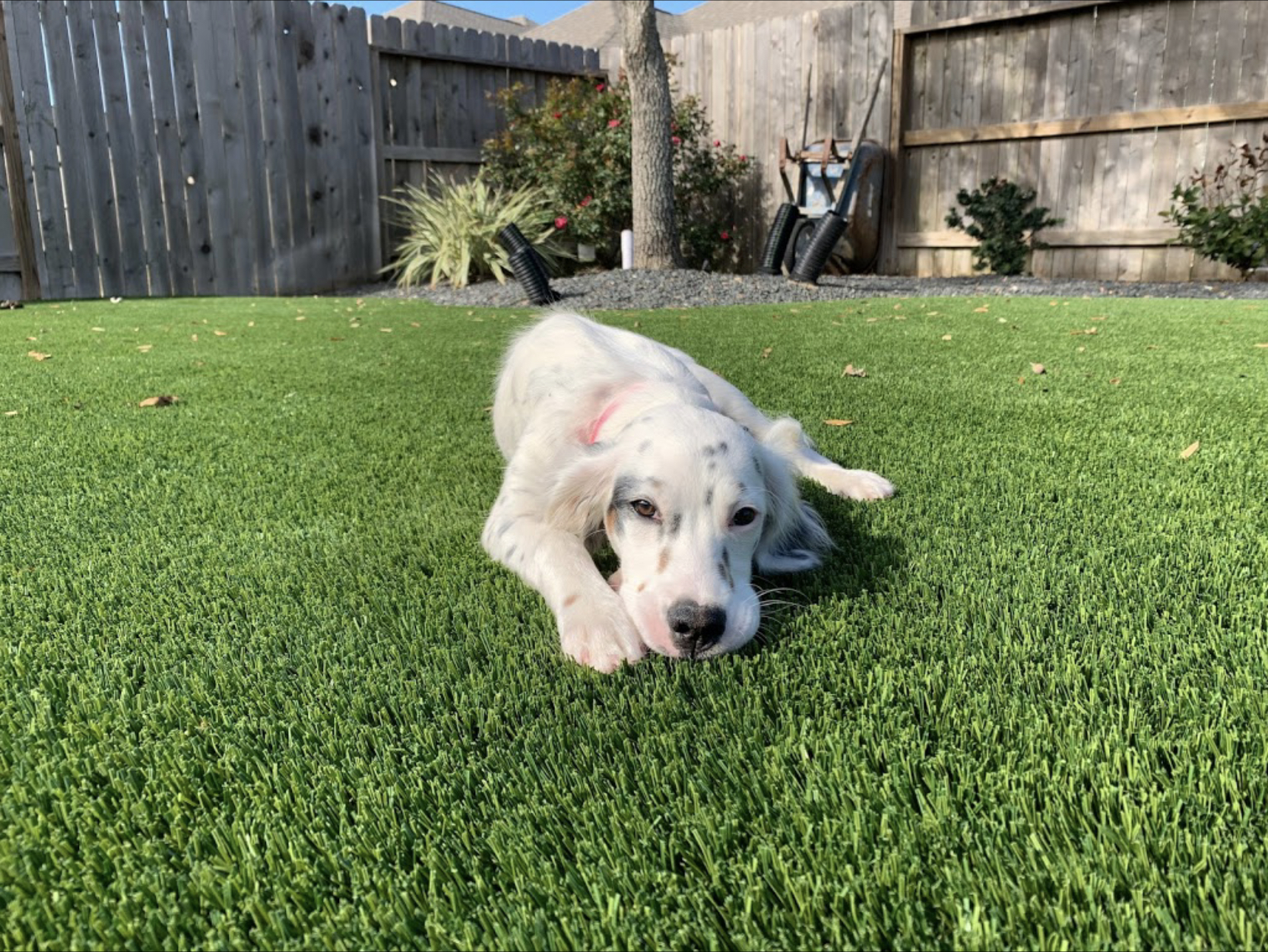 OPTIMAL DRAINAGE
Compared to other artificial turf and natural lawns, SYNLawn San Diego's synthetic lawns provide amazing drainage. This means you won't need to worry about your dog tracking mud into the house from puddles.
YOUR CHOICE OF A WIDE VARIETY OF SYNTHETIC TURF PRODUCTS
You will be able to choose from a large assortment of our products to best suit the needs of your pet and yourself. From the size, to color, to style of pet grass you want, we offer fully customizable options.
ADDED SECURITY
Because our pet turf is so durable and sturdy, you won't have to lose sleep over your dog digging his way out of your yard and running across the street after a cat.
CONTROLS RODENTS AND OTHER PESTS
A great thing about our synthetic lawns is that they aren't a welcoming habitat for fleas or ticks or field mice. This makes it much less likely for you or your pet to attract unwanted parasites.
pRODUCTS
Browse our incredible selection of high-quality products to find the right synthetic turf for your needs.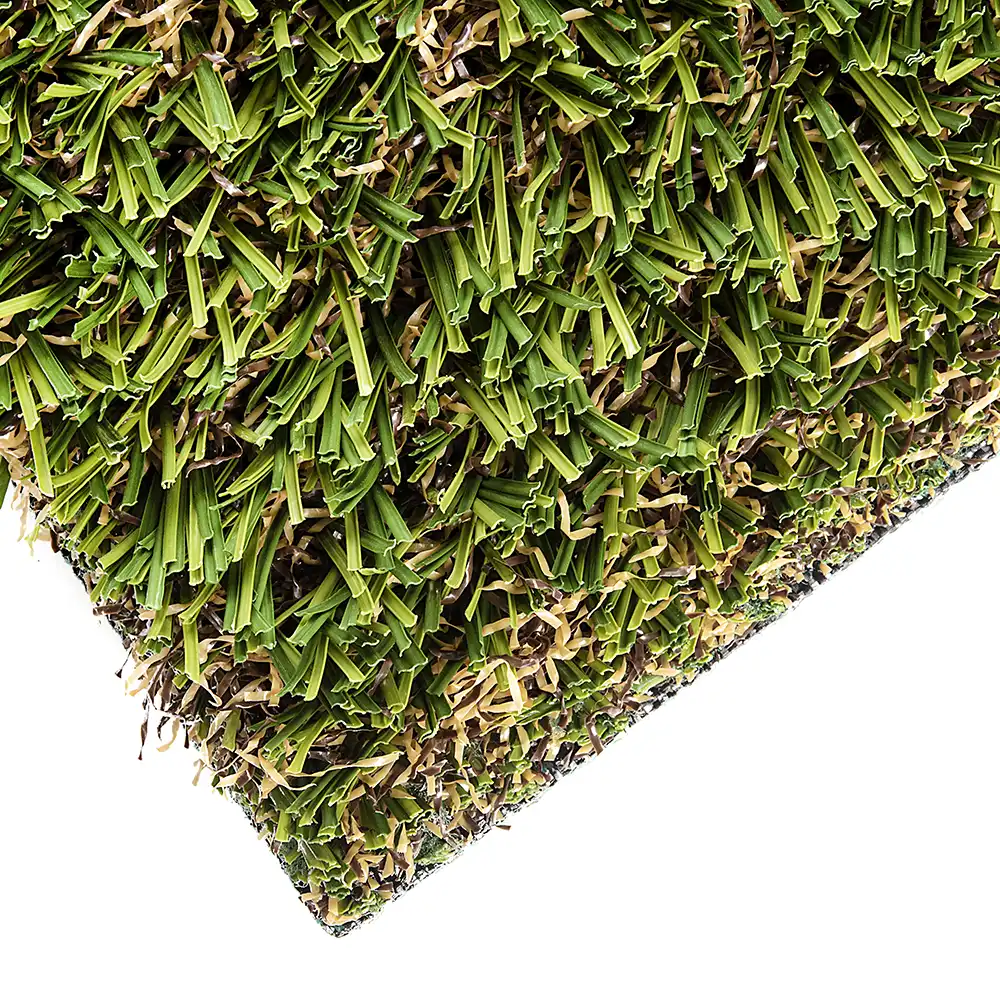 SYNFescue 80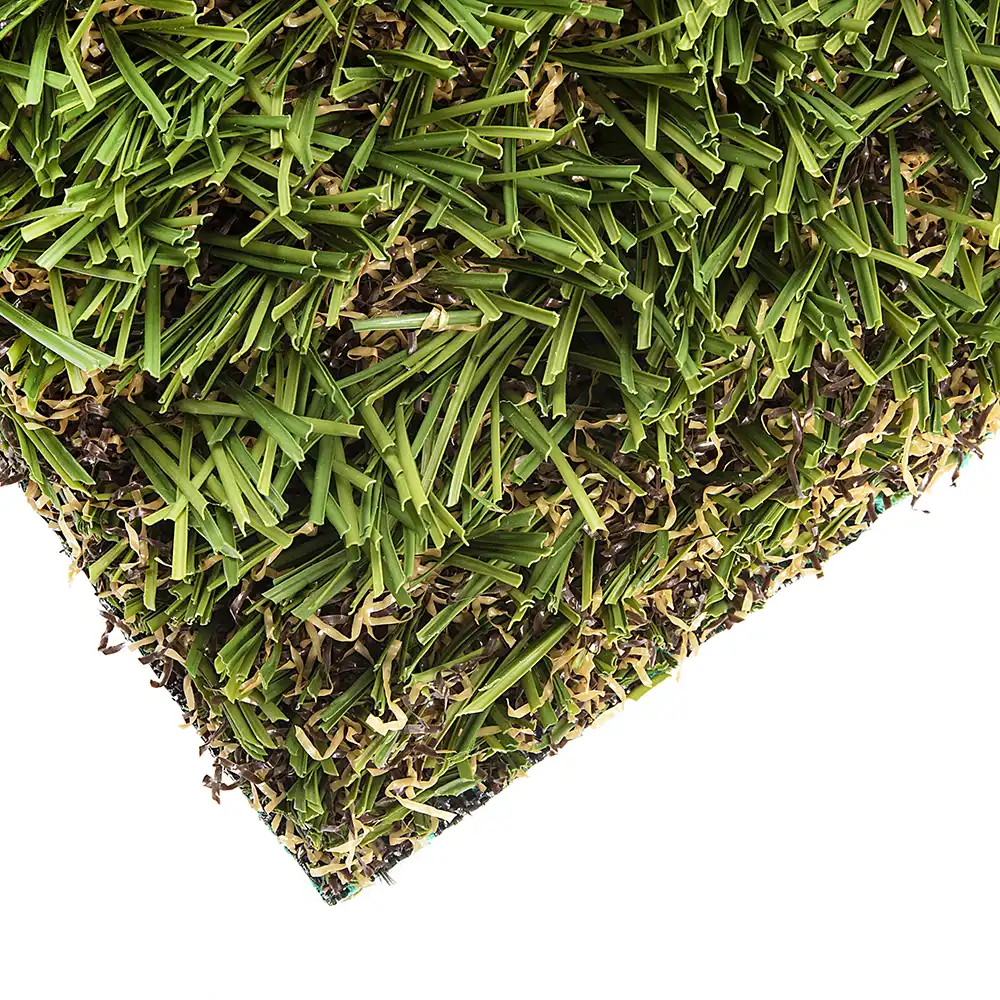 SYNFescue 70
SYNFescue 60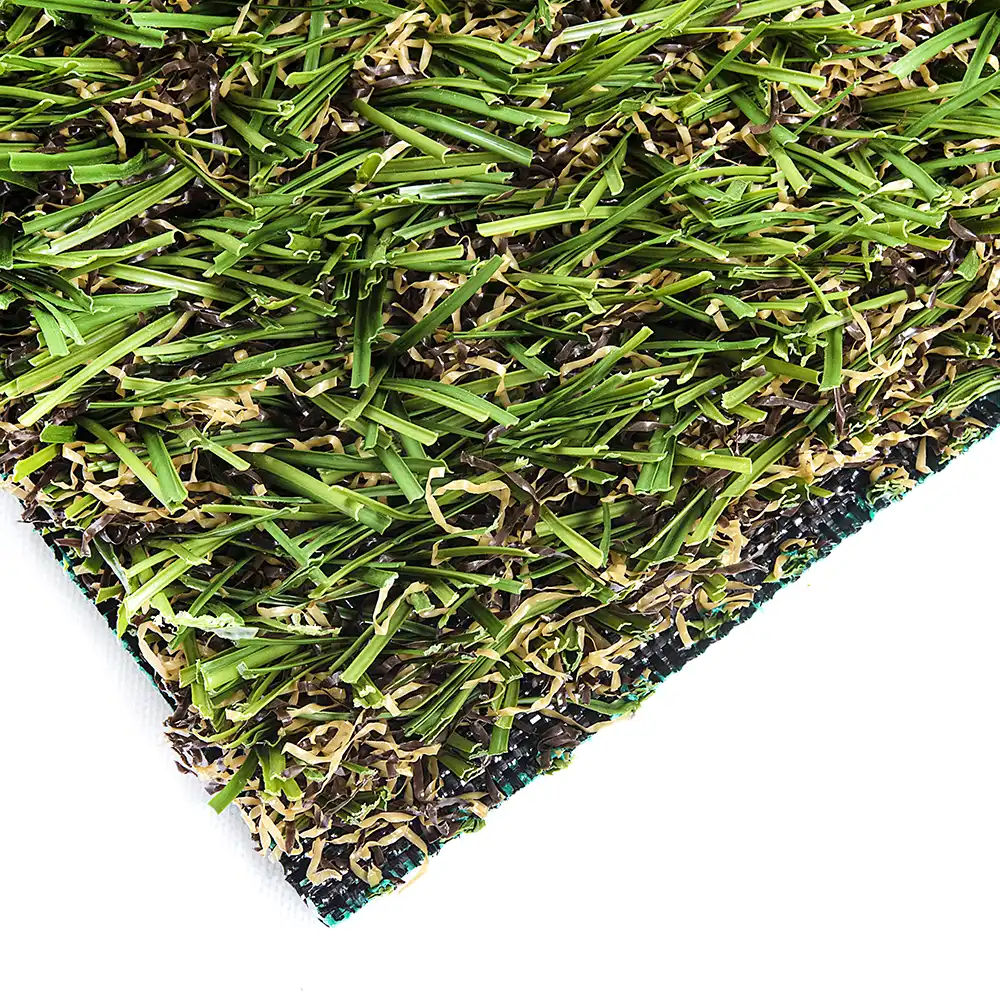 SYNFescue 50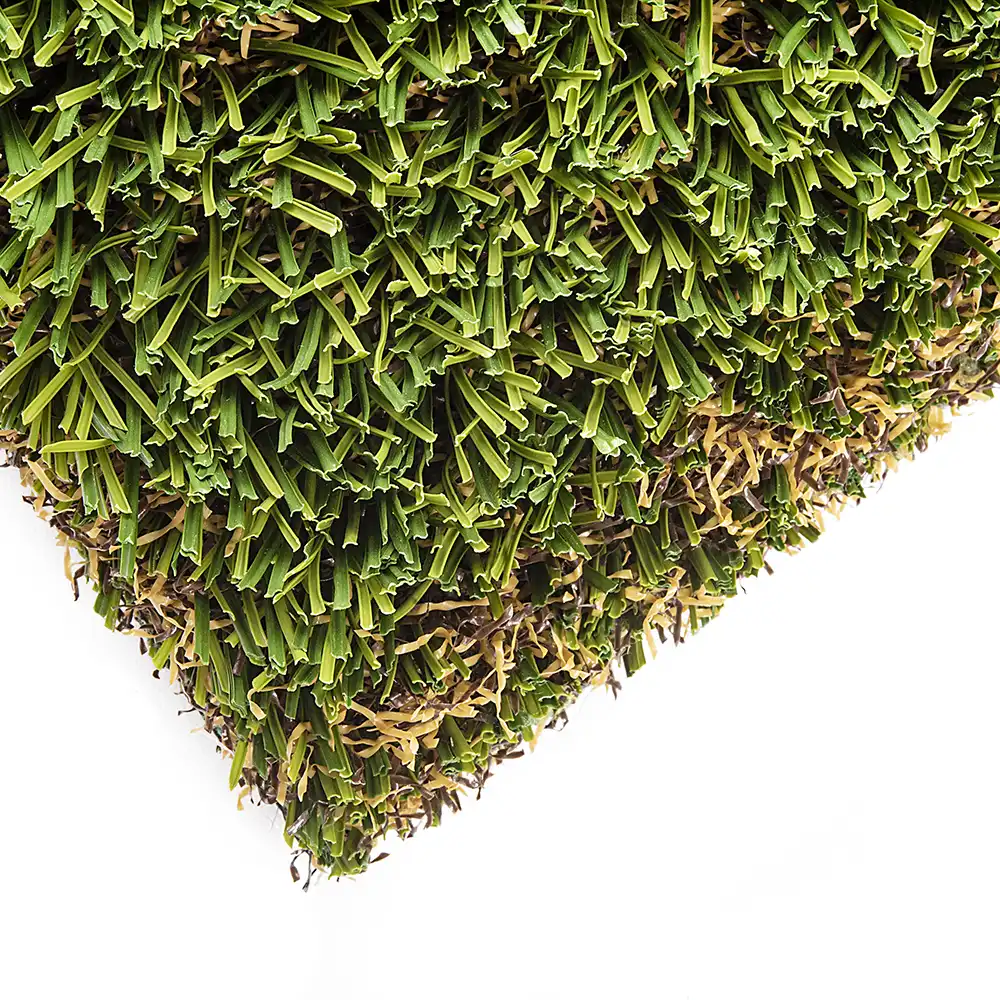 SYNFescue 100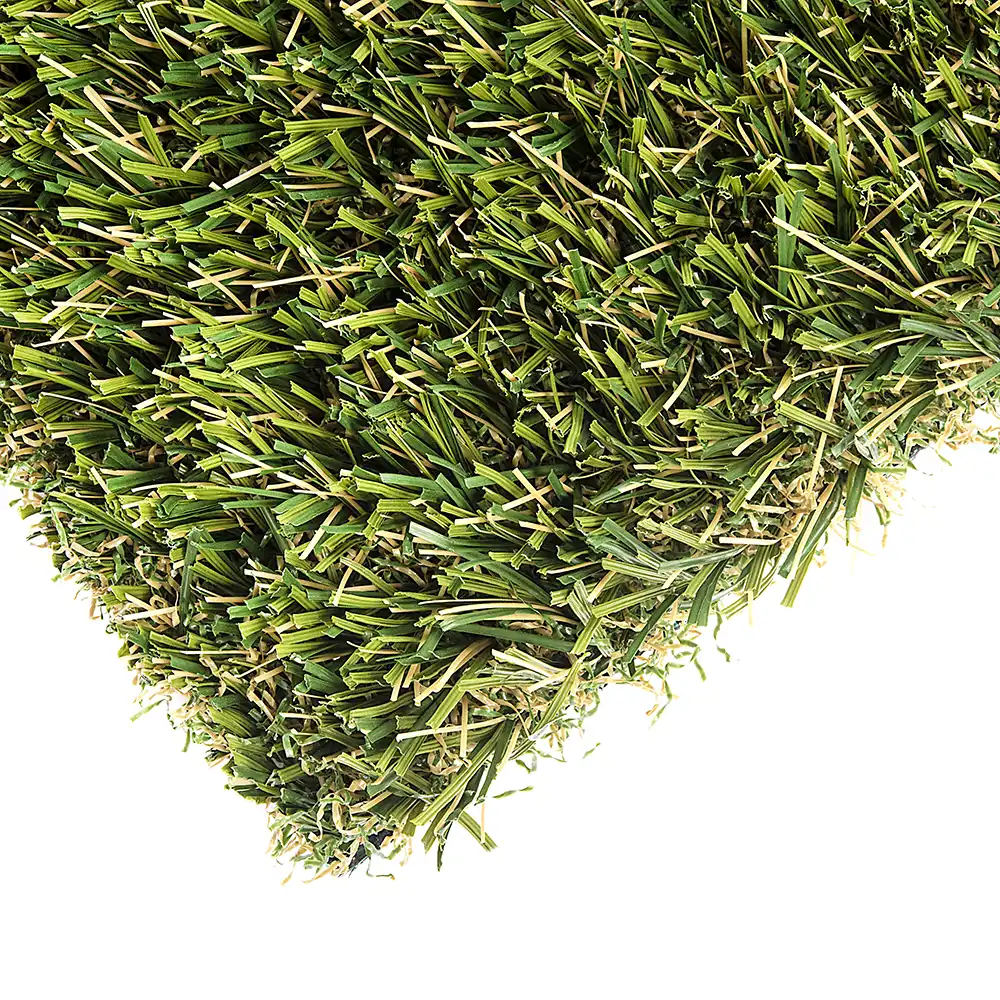 SYNBlue 745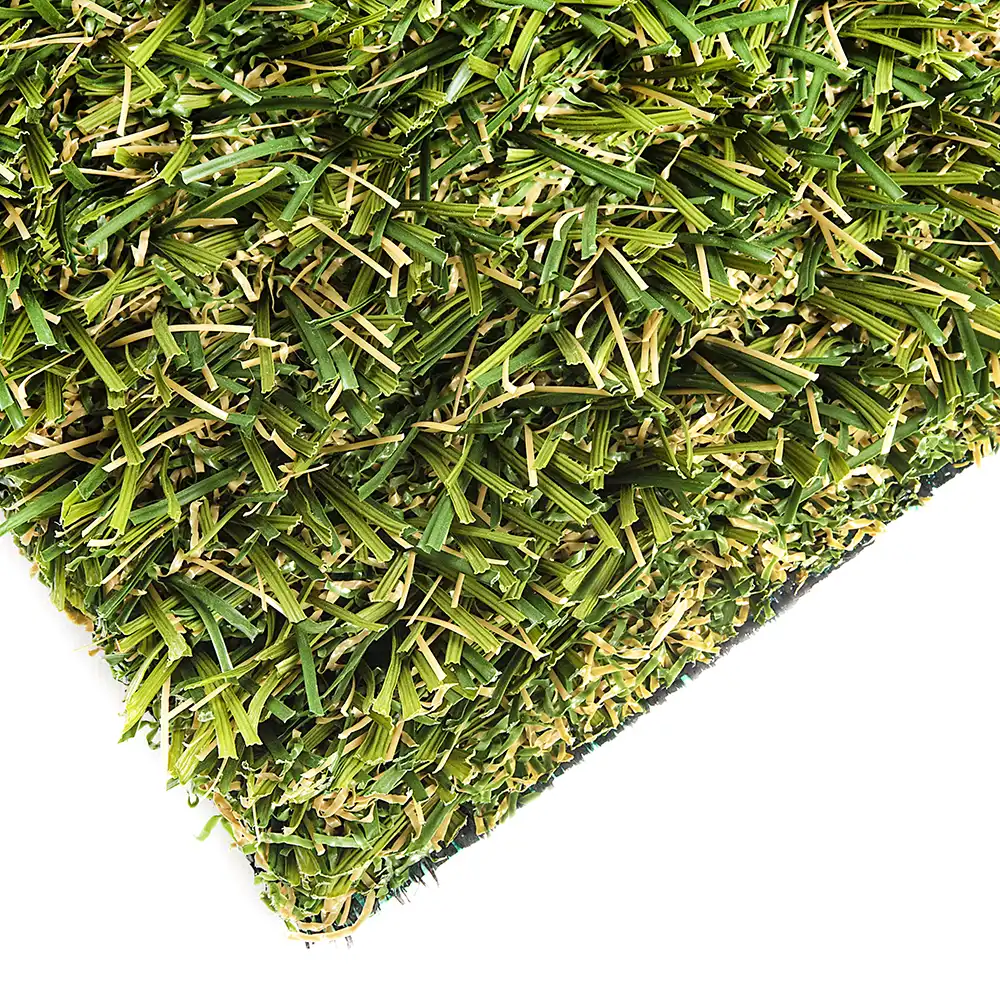 SYNBlue 545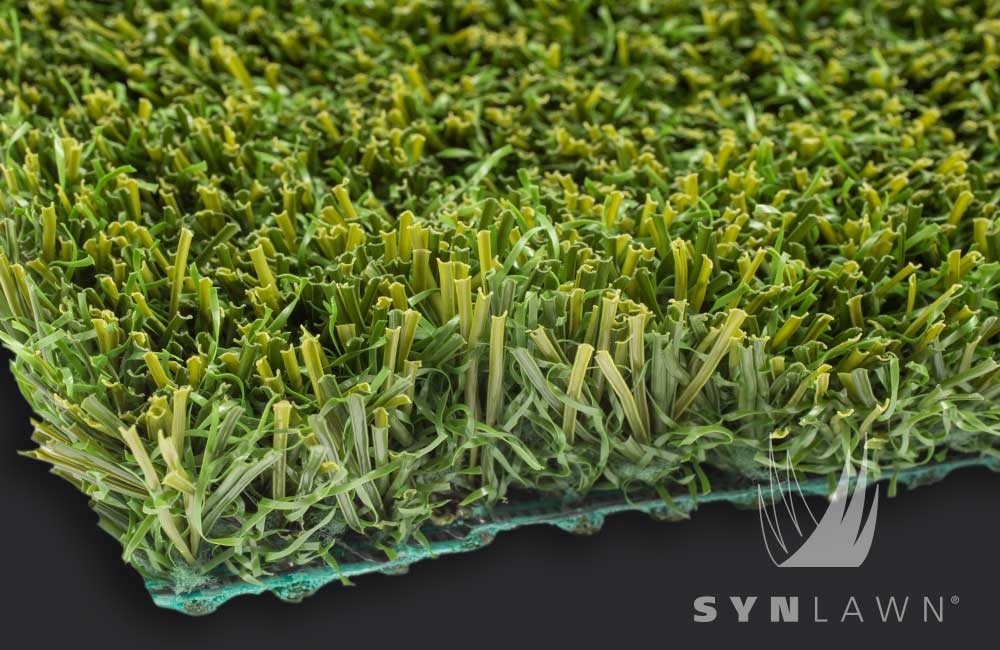 SYNTipede 321
View All Artificial Grass Products