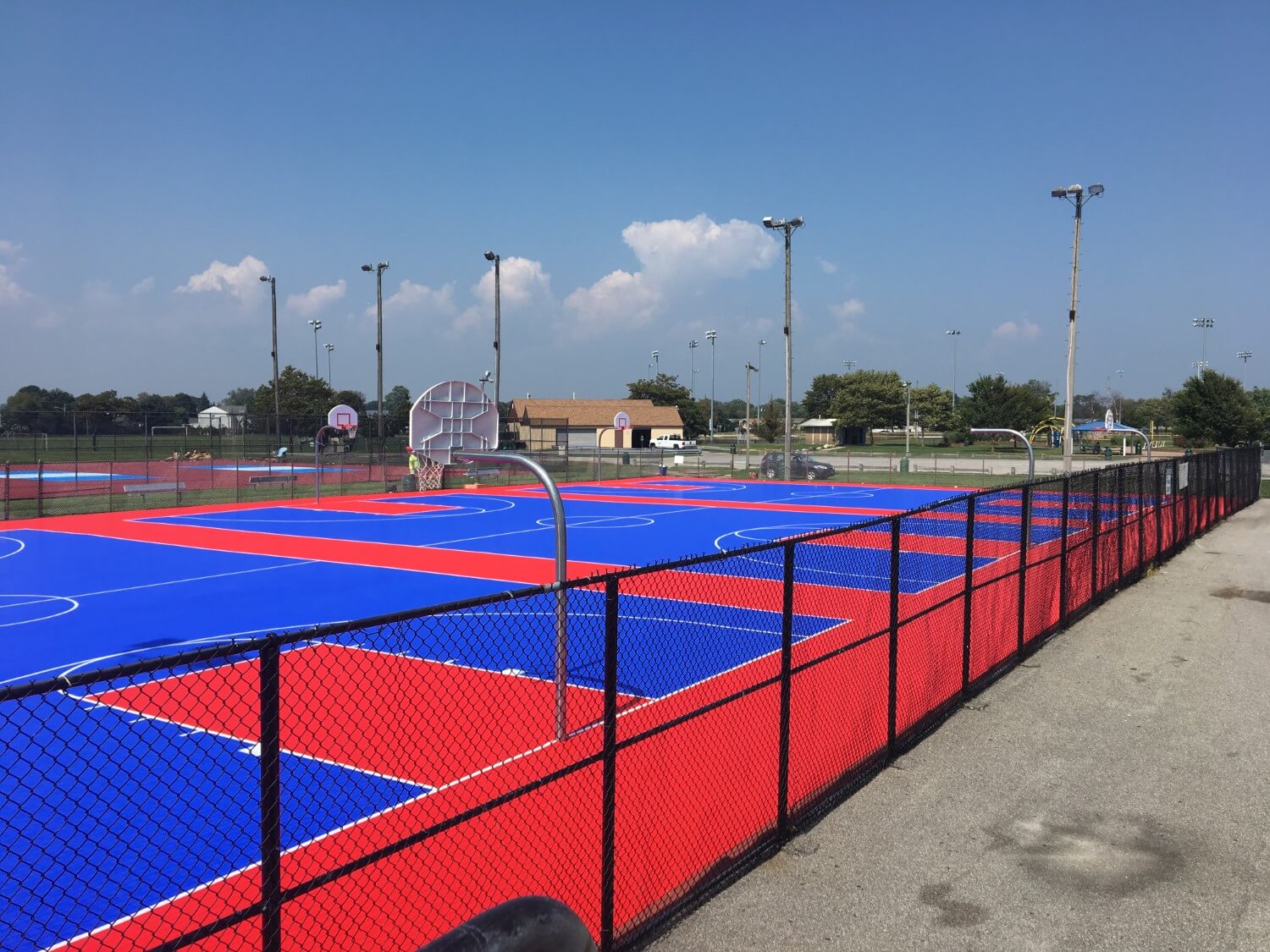 SYNLawn San Diego provides premium sport surfacing and sport floor tiles for gyms, activity venues, and sports arenas. We offer five specialty SYNCourt playing surfaces so you can pick out the option that will be best for your facility's needs. For games, sports, and indoor or outdoor activities, SYNLawn San Diego has innovative, modern sport floor surfaces and sport floor tile options that athletes will surely appreciate
CHOOSE FROM FIVE PREMIUM SPORT FLOOR TILES
We provide sports surfacing flooring for homes and businesses, and we have five fantastic sport surfacing and sport floor tile choices to pick from. We showcase them in detail below:
Depending on your venue's needs, we have five excellent tile options to choose from. They include the following:
GAME TILES
Great for basketball, outdoor courts, and multi-game courts
Provides superior grip and drainage
A patented locking system allows for proper expansion and contraction in various climates
Offers gentle flex characteristics to support athlete's joints
Best for outdoors
SPEED OUTDOOR TILES
For inline hockey, ball sports, skating, and open play
Dust and rain drainage
Surface profile provides grip for wheels
Patented surface pinheads for natural puck glide
Made for outdoors
SPEED INDOOR TILES
For professional inline hockey and ball sports
Best wheel grip of any suspended floor
Extremely durable to help to protect athletes against falls and serious injury
Pinheads and perforations for natural puck and ball glide
Specifically for indoor use
COMPETE TILES
Best for ball sports, volleyball, roller hockey, and racquet sports
Surface is made for reliable shoe grip
Modular design makes for easy replacement or disassembly
Optional underlayer available, which optimizes shock absorption and helps with noise reduction
SKATE TILES
Best wheel grip of any of our sports floor tile options
Shift-lock technology ensures tiles won't move upon use
Low maintenance, with no refinishing necessary
As you can see, we have several incredible sports surfacing and sport floor tile flooring options available for a wide variety of athletic activities. The dynamic appearance of our sport surfacing flooring and sport floor tile options, combined with the safety features, make our sports surfacing the best in San Diego.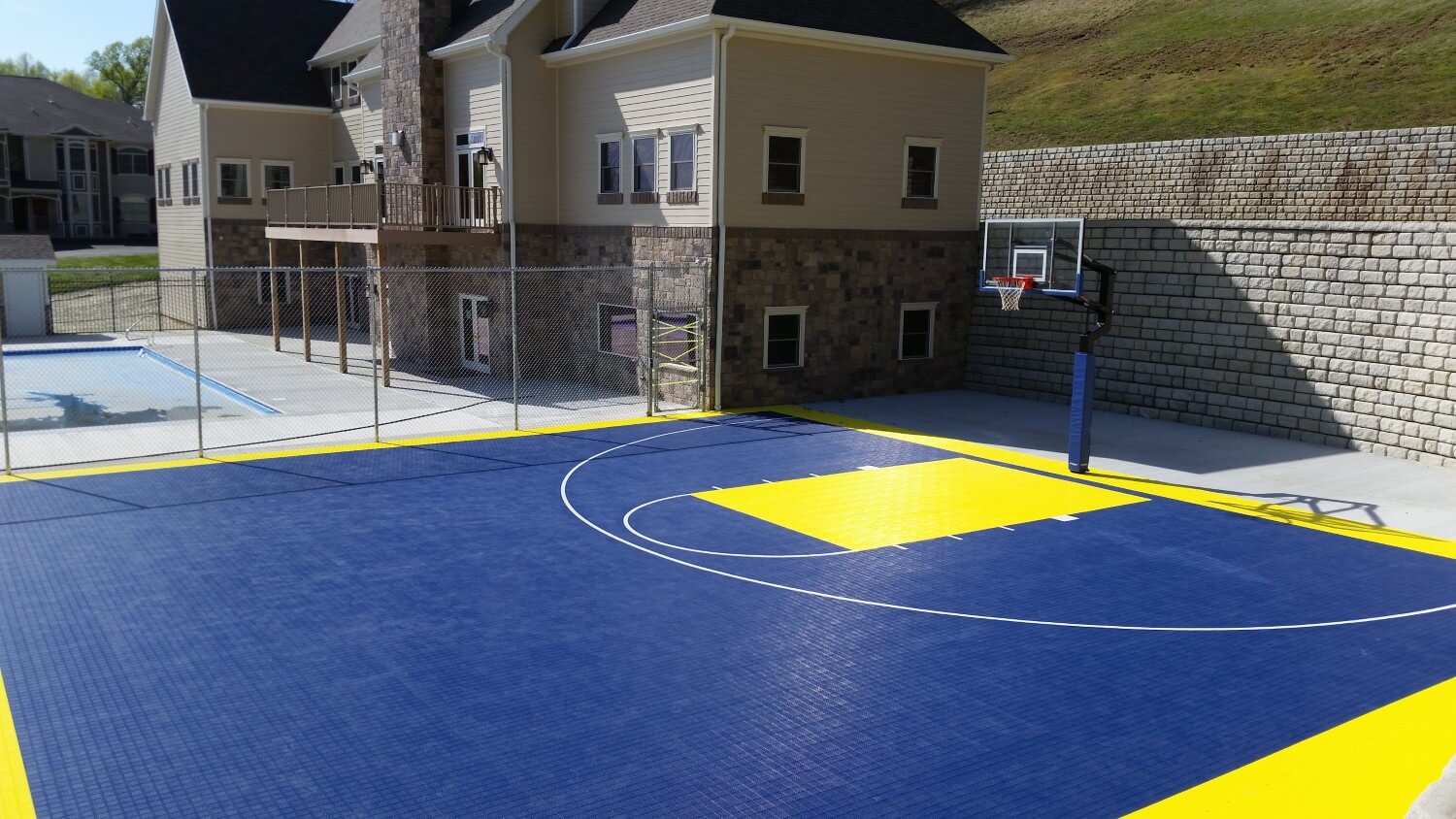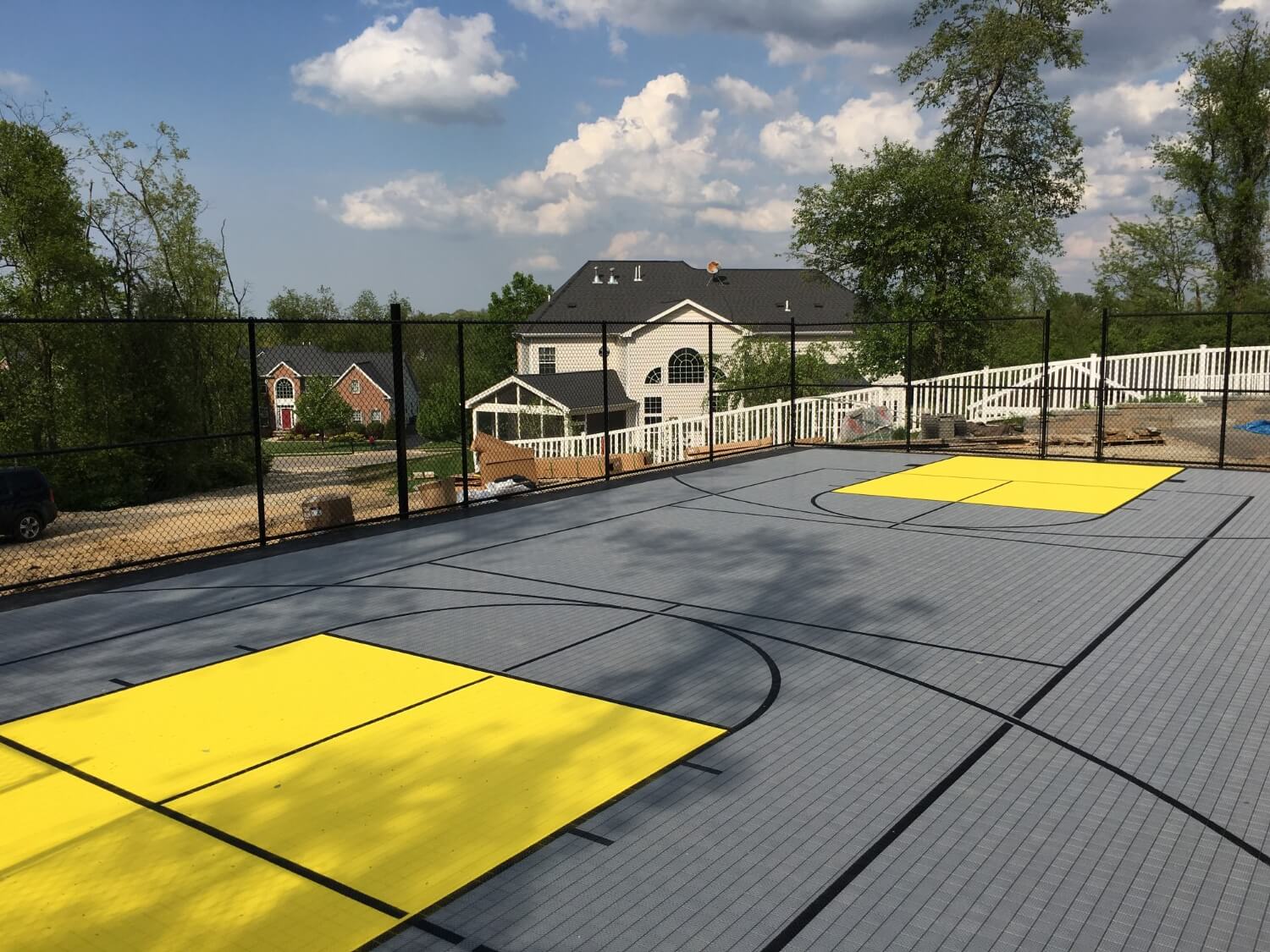 RESIDENTIAL & COMMERCIAL APPLICATIONS
Whether you need to outfit a local gym or want to have a basketball court installed at your home, SYNLawn San Diego can get it done with our SYNCourt flooring. We employ a quality design and construction process that will last for years. In addition, San Diego has gorgeous year-round weather, and with our court tiles, you can enjoy playing your favorite sport all year long.
At SYNLawn, we can custom design a sports surface specifically for you or your team. We work with in-house designers to include a logo and colors into your SYNCourt project. Our experts work with you to create the most beautifully customized sports surfacing you could ever dream of. Plus, all of our products are proudly made right here in America.
THE SYNCOURT DIFFERENCE
Every SYNCourt sports surface flooring order we receive is assembled in our warehouse. Customization options like logos and colors are pre-painted by our team of professionals. We have over 15 colors available, plus accessories such as court lights, basketball goals, and tennis nets.
We make each sports surface unique by painting game lines, logos, and colors. We can paint game lines for the following sports:
Basketball
Hockey
Shuffleboard
Tennis
Four Square
Badminton
Hopscotch
Tennis
Volleyball
Pickle Ball
Volleyball
Futsal
View our fitness and agility sports turf products for other sports such as football or track and field.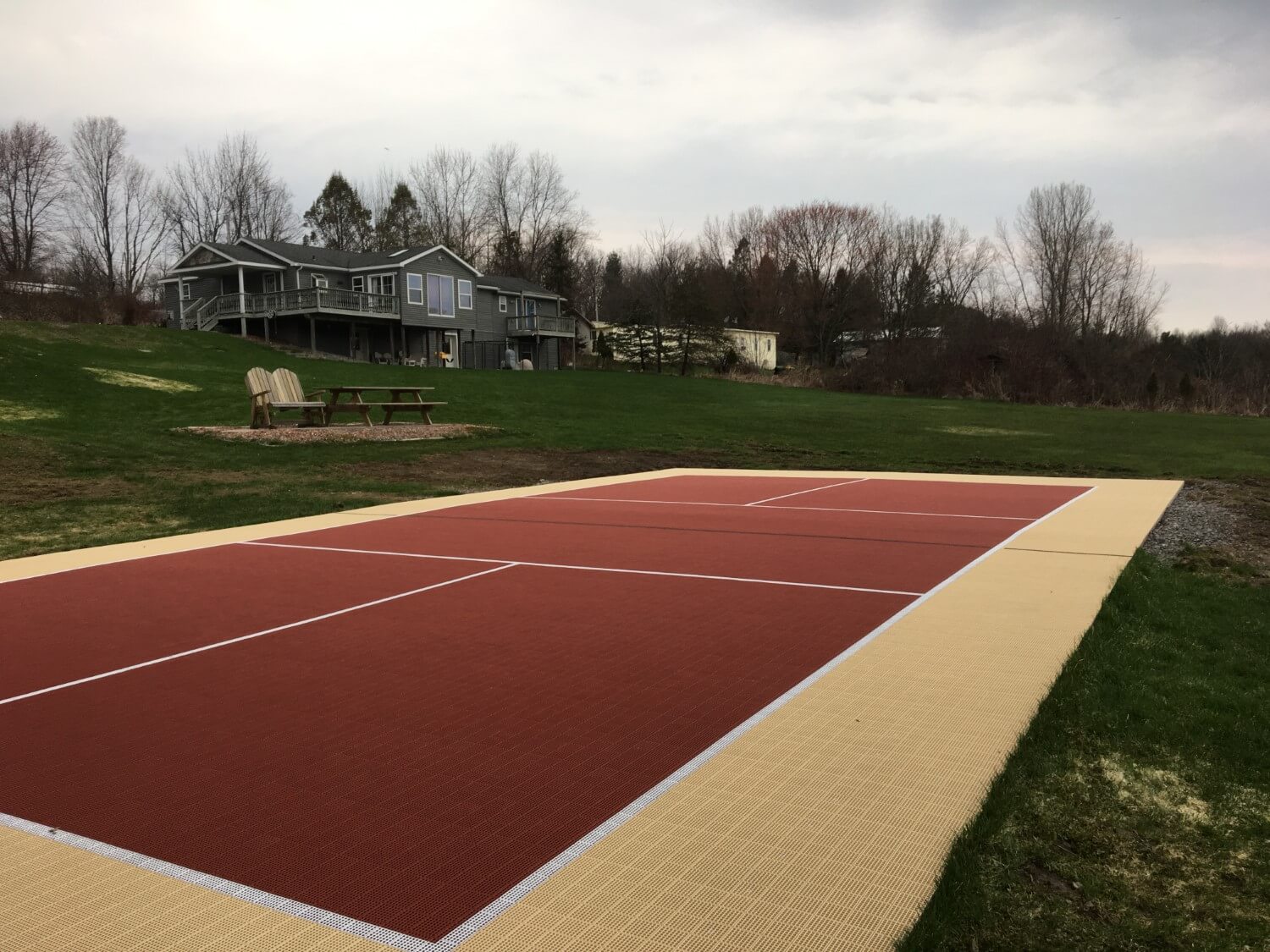 pRODUCTS
Browse our incredible selection of high-quality products to find the right synthetic turf for your needs.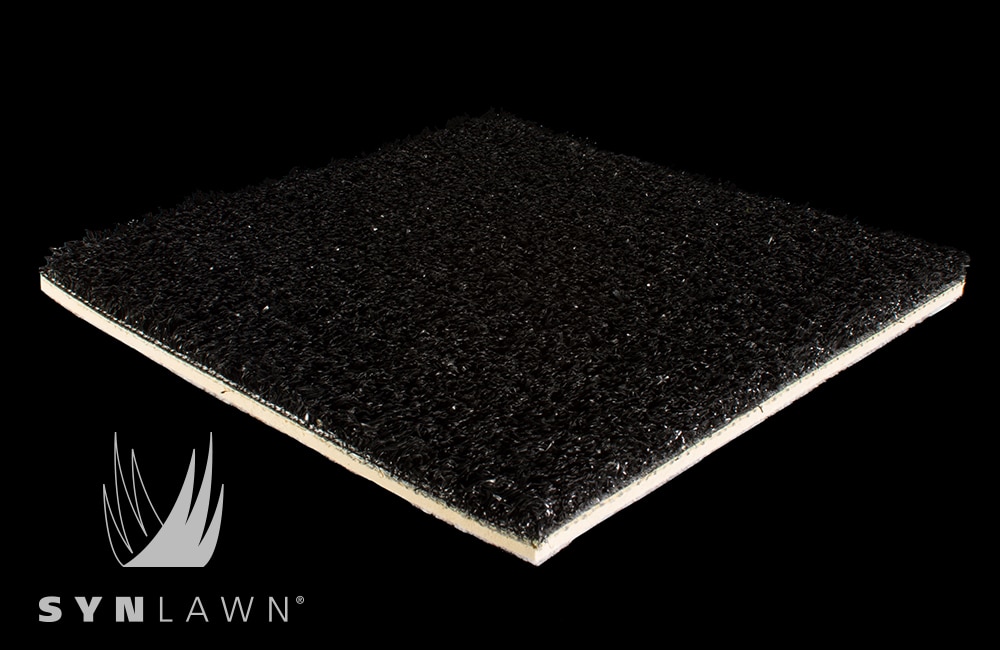 SYNPlay 48 (with pad) – Black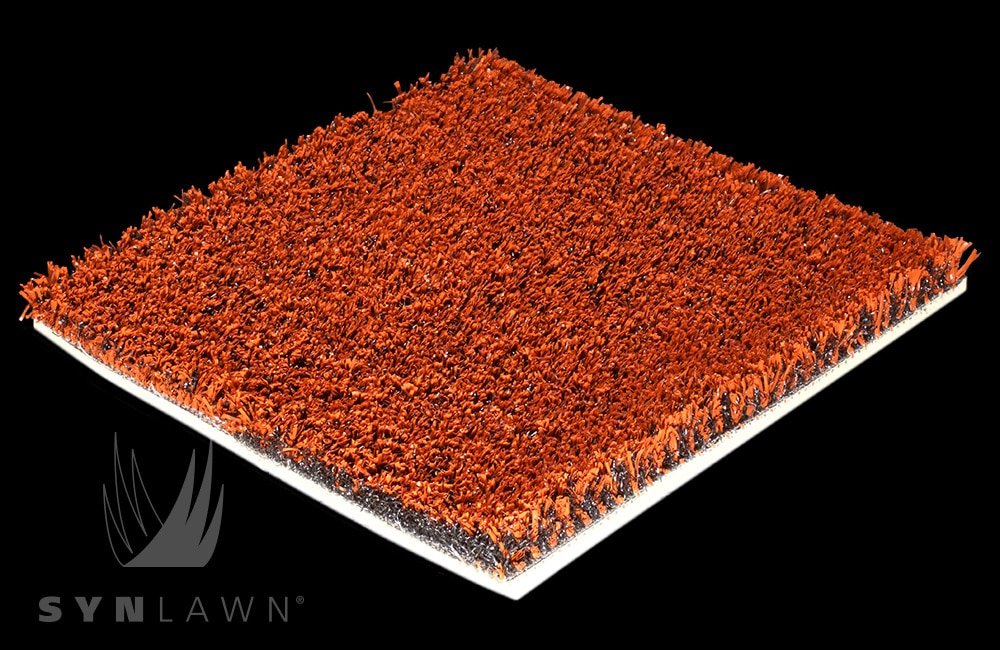 SYNPlay 48 (with pad) – Red Clay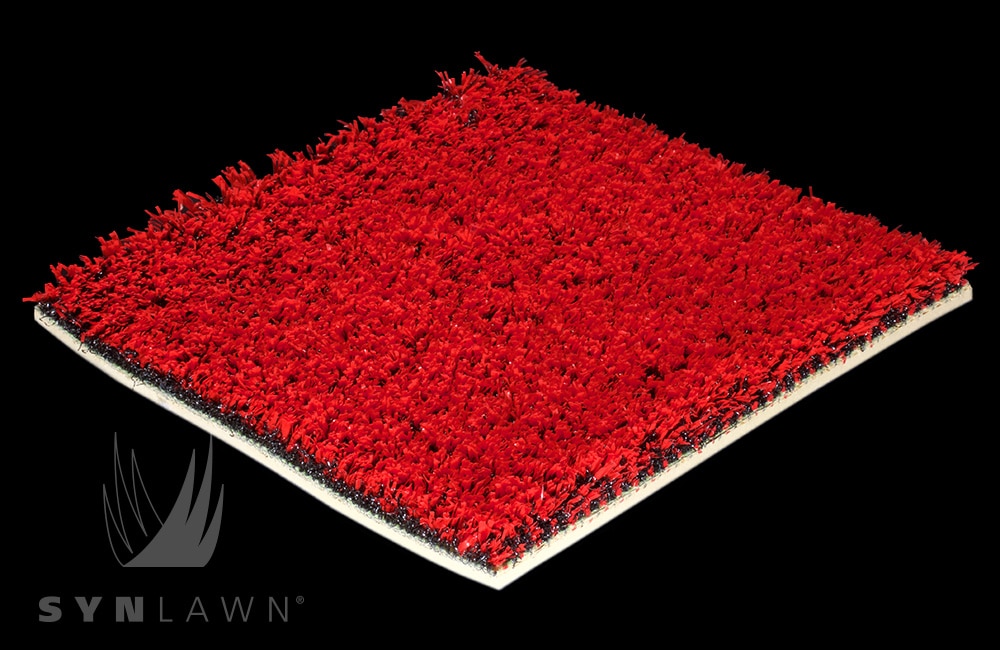 SYNPlay 48 (with pad) – Red
SYNPlay 48 (with pad) – Florida Blue
SYNPlay 48 (with pad) – Meadow Green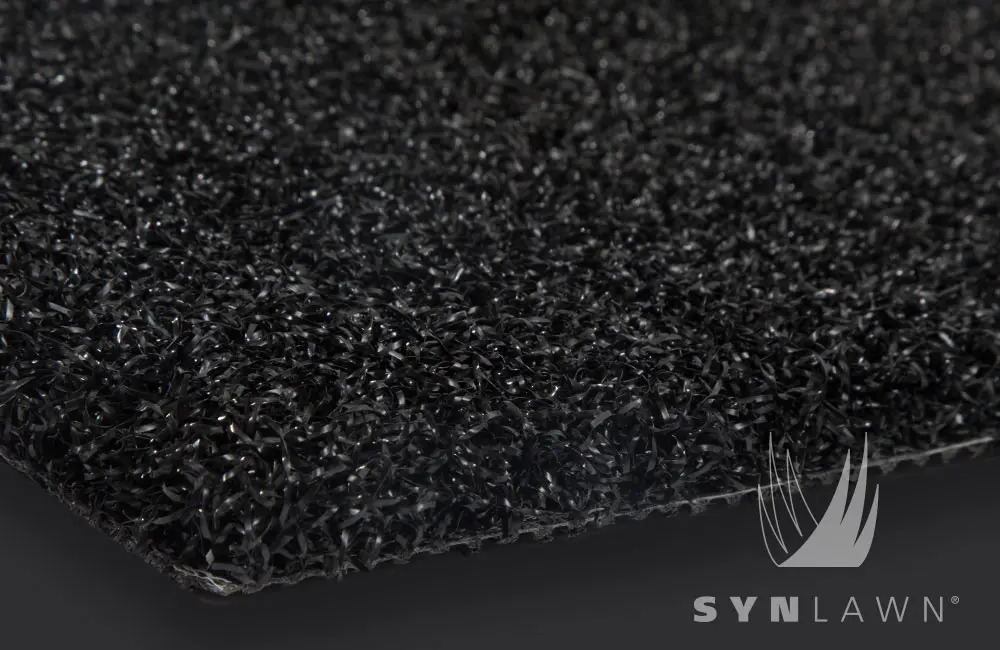 SYNPlay 48 (no pad) – Black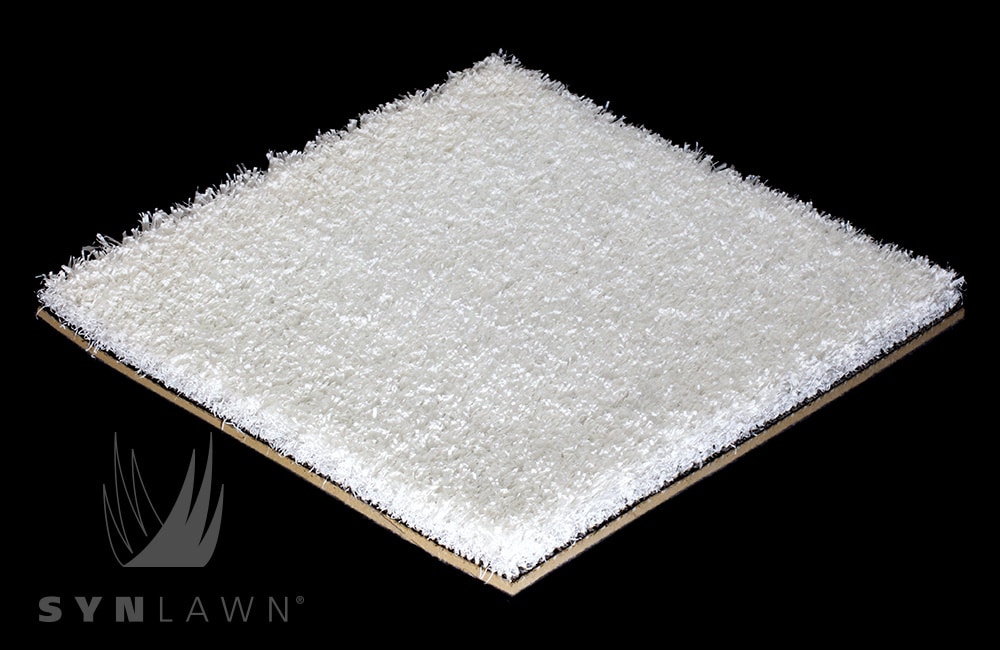 SYNPlay 48 (no pad) – White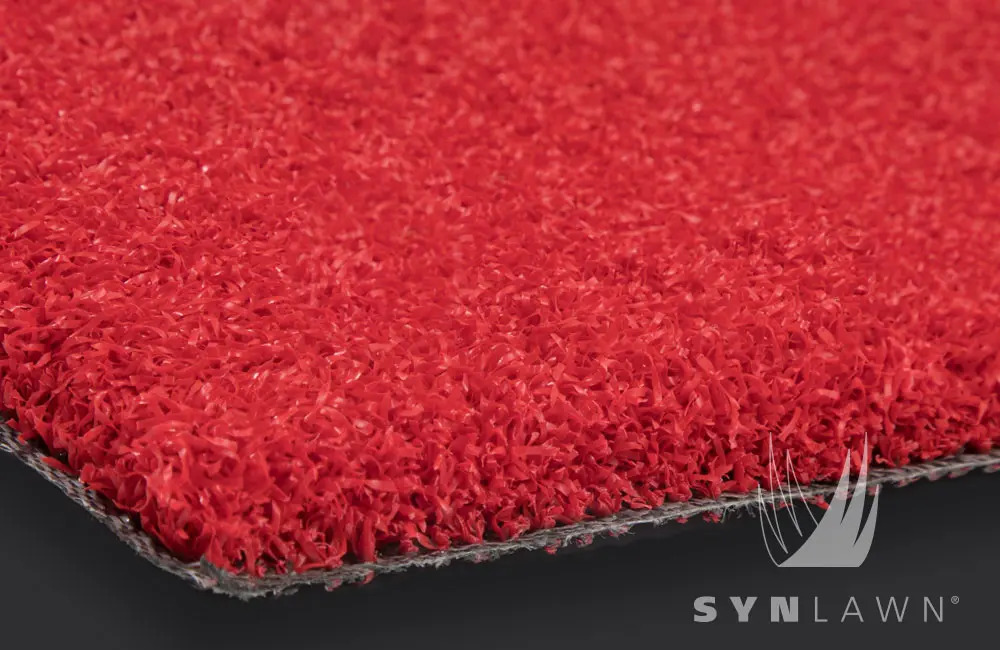 SYNPlay 48 (no pad) – Red
View All Artificial Grass Products