Playground Turf in San Diego, CA
Maintaining green space in San Diego, CA isn't always easy, but playground turf could be a game changer. Manufactured as a more durable and visually appealing alternative to traditional surfaces, playground turf can upgrade any space. With almost endless applications, it's easy to say goodbye to burnt-out lawns, challenging maintenance, and unsightly bare spots.
San Diego, CA Playground Turf for Homes
Between droughts and finding the time and resources to maintain a lawn, San Diego residents know that real grass isn't a picnic. Playground turf with additional padding can create a safer, lower maintenance, and more appealing play area for your family.
With playground turf, you don't have to use up valuable time to mow, spray for bugs and weeds, or remember to turn on the sprinklers. Artificial grass can give you a gorgeous lawn and allow you to spend more time enjoying your yard with your kids.
Playground Turf for Commercial Playgrounds
While playground turf can make residential life easier, it can also reduce costs and create safer commercial spaces throughout San Diego California. As the city of San Diego pushes to create more inclusive community spaces, and businesses search for cost-effective, lower maintenance solutions, playground turf rises to the occasion.
Why are so many homeowners, businesses, and municipalities opting for playground turf over traditional surfaces like real grass, mulch, and sand? The lengthy list of benefits, ranging from being very low maintenance, to being eco-friendly, makes playground turf a versatile and useful upgrade.
At SYNLawn, we understand that safety is a primary concern for any play area. When you choose to replace real grass, mulch, or other traditional surfaces with playground turf, you gain some impressive safety features. It's a fantastic way to improve any child's experience!
Cushions a child's fall. When kids fall from play structures onto mulch, cement, or even grass, they can sustain significant injuries, but optimal padding thickness for the max heights of playground equipment can prevent serious injuries from a fall.
Reduces tripping injuries. Since it's level, synthetic playground turf limits tripping hazards that normally occur with bumps, rocks, and naturally uneven surfaces. Also, holes can't be dug into the artificial turf, further reducing fall risk in the future. Preventing children from being able to create holes thereby omitting the risk of stepping into one while playing
Lessens the impact of a tumble. Kids can trip over anything, including their own feet, but between the proper padding and natural softness, artificial grass lessens the impact of those inevitable tumbles. You can't prevent the occasional skid or collision, but you can cushion the landing with playground turf.
Have you ever avoided the playground on a hot day because you knew the blacktop would be scorching? Playground turf remains cool, even in direct sun.
Playground turf doesn't have weeds or collect pollen, so it can mean significant relief for allergy sufferers.
You don't have to use insecticides on synthetic grass for it to be bug-free. Choosing artificial playground turf means eradicating the things that draw those pesky nibblers in the first place. How nice would it be to have summer evenings without bug zappers, insect repellent sprays, or citronella candles to light?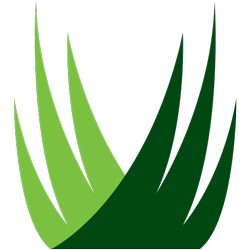 At SYNLawn, we put safety first. Check out our wide selection of artificial grass for playgrounds to find out which product is the best for creating your ideal playground turf.
Why Choose SYNLawn San Diego
Whether you're a family looking to improve your backyard, or a child care center desperate for a safer play space, artificial playground turf is an effective solution. Synthetic grass is easier and cheaper to maintain in both residential and commercial spaces, meaning that everyone spends more time safely playing and less time maintaining.
Whatever your play area needs, our team of professional designers and installers can help. Contact us to discuss your project needs and take the first step toward a better surface for your favorite space!
Get a free estimate by providing your information below:
Please fill out all mandatory fields with an asterisk *
Your information will be held confidential with our company.