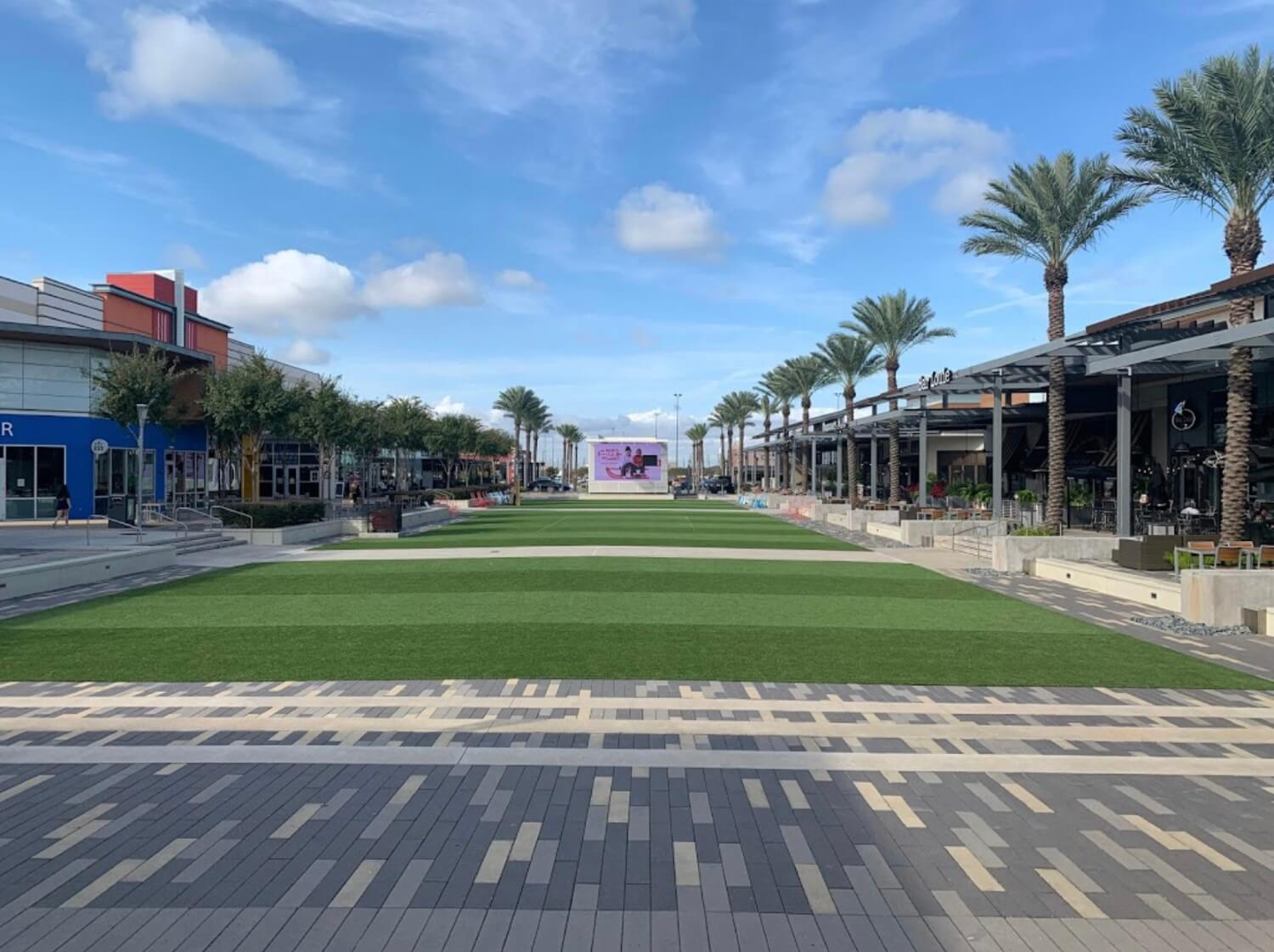 Homeowners in San Diego are making the conscious decision to make the switch to SYNLawn® San Diego artificial turf. Not only are residents saving time and money on lawn maintenance and water bills with San Diego artificial turf, but they are enjoying the exclusive features and benefits of SYNLawn® turf.
No more mowing, watering, high water bills, mud, or holes. With the inclusion of our exclusive technologies such as Super Yarn™, HeatBlock™, and EnviroLoc™, our synthetic grass overcomes the common obstacles found in other turf brands. Hot and unbearable surface temperatures, stains, and odors from pet waste, fading in the sunlight, and holes dug in the lawn are now a thing of the past when you choose SYNLawn® San Diego artificial grass.
SYNLawn® is the perfect addition to any residential or commercial landscape design. Our US-sourced recyclable materials make our products safe for children, pets, and the environment. In fact, SYNLawn® is the first synthetic turf company to offer a diverse collection of artificial grass that is certified by the USDA for using 60-70% biobased materials in our products' composition.
COMMERCIAL ARTIFICIAL GRASS INSTALLERS IN SAN DIEGO
Making a good first impression on your clients and potential customers is crucial to your company's success. SYNLawn® San Diego commercial artificial grass comes in a variety of styles to fit any requirement and enrich your commercial landscape. The benefits of replacing your old turf or traditional lawn with SYNLawn® artificial grass are astronomical. Not only will your business save money on maintenance and water bills throughout the year, but you will be able to provide your customers and clients with an attractive amenity to keep them coming back. Our San Diego artificial lawns have unmatched longevity, performance, and UV stability, ensuring that their colors remain constant in every location, regardless of the weather. The use of ecologically friendly components like sugar cane and soybean oil increases the life of our products, reducing landfill waste, cutting carbon emissions, and conserving thousands of gallons of water annually.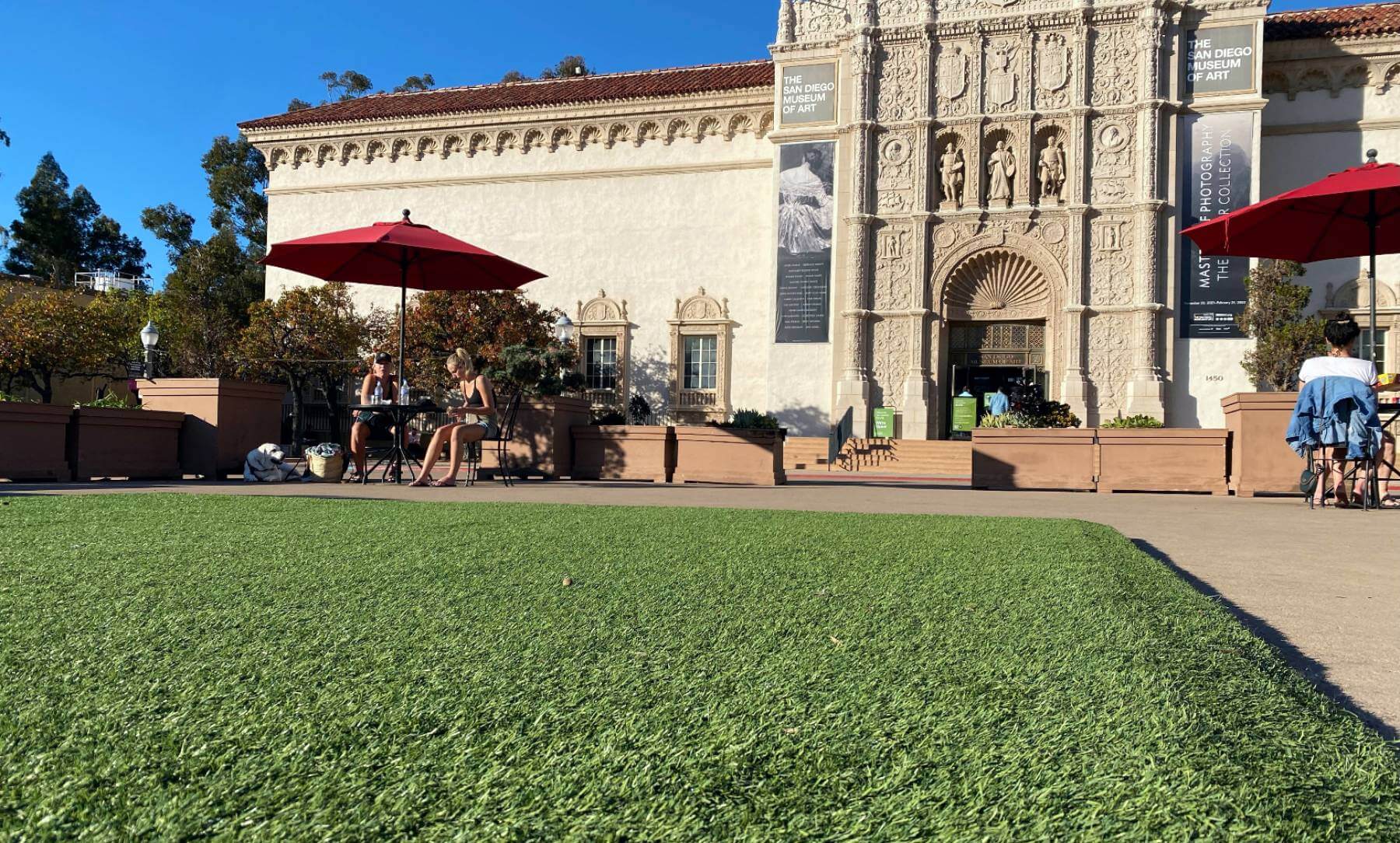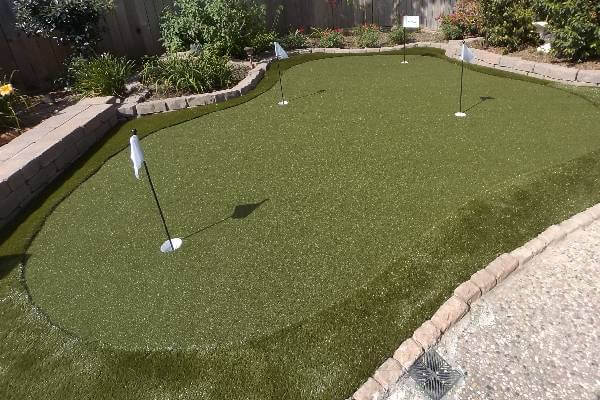 SAN DIEGO PUTTING GREENS AND GOLF TURF INSTALLATION
Our San Diego golf greens deliver PGA-level performance while maintaining the highest level of durability so you can even practice your chipping skills. We have developed the most technologically sophisticated, hyper-realistic golf putting greens in collaboration with renowned golf teacher Dave Pelz. Our putting green surfaces are the perfect tool to help you improve your short game. Some unique features of our San Diego golf turf include:
Realistic putt with natural slow down characteristics, energy absorption, and true ball roll
An extremely long-lasting surface that enables realistic chipping play
Nylon fibers provide year-round weather resistance, long-term durability, and brightness
Shock-absorbent cushioning to give the ball the most authentic bounce
An ex-NASA engineer designed it to perform as close to natural grass as possible
Add sand traps, bunkers, LED cup lights, and more to make it your own
Add surfaces such as fairway, fringe, and roughs for increased challenge
STAIN AND ODOR RESISTANT SAN DIEGO PET TURF
SYNLawn® San Diego pet grass is developed from the ground up to be the perfect addition to any pet-friendly landscape, dog park, or dog boarding facility. With our pet-friendly artificial grass, you and your pets can enjoy cooler surface temperatures thanks to our HeatBlock™ technology. In addition, our Super Yarn™ turf yarn formula and added pet-friendly infill from Envirofill® provide stain and odor resistance. Envirofill® is an acrylic-coated sand infill designed to remove ammonia-caused odors and from our products. You can enjoy a clean and comfortable lawn all summer long!
There won't be any more dead grass, dirt, holes to fill from digging canines, or shedding from play time and roughhousing. With our EnviroLoc™ backing system, your turf fibers are locked-in place for the long term and offer unrivaled drainage capabilities. Your San Diego artificial lawn will be ready for use after heavy rainfall, outdoor dog baths, or a just a quick rinse with the hose.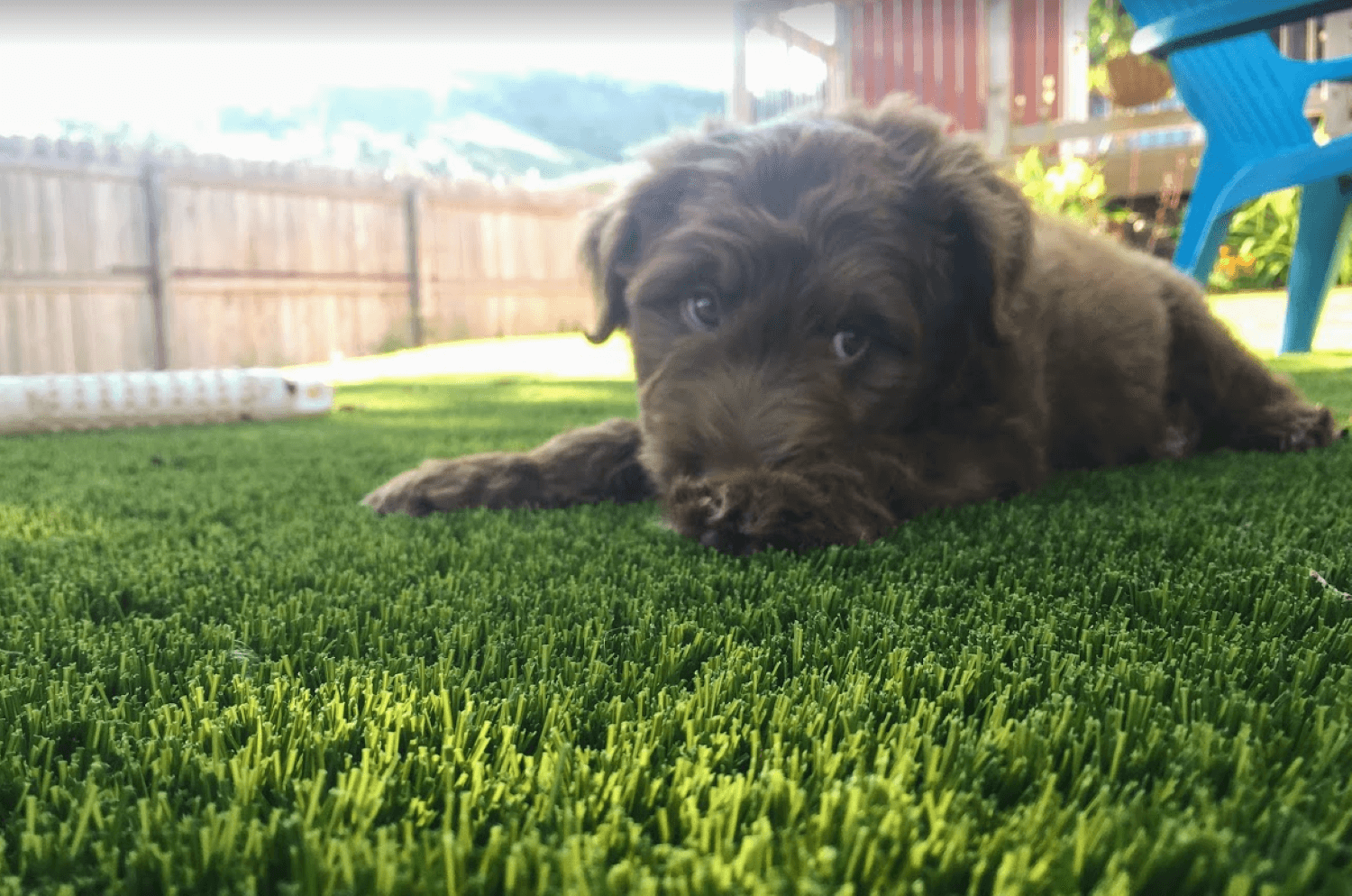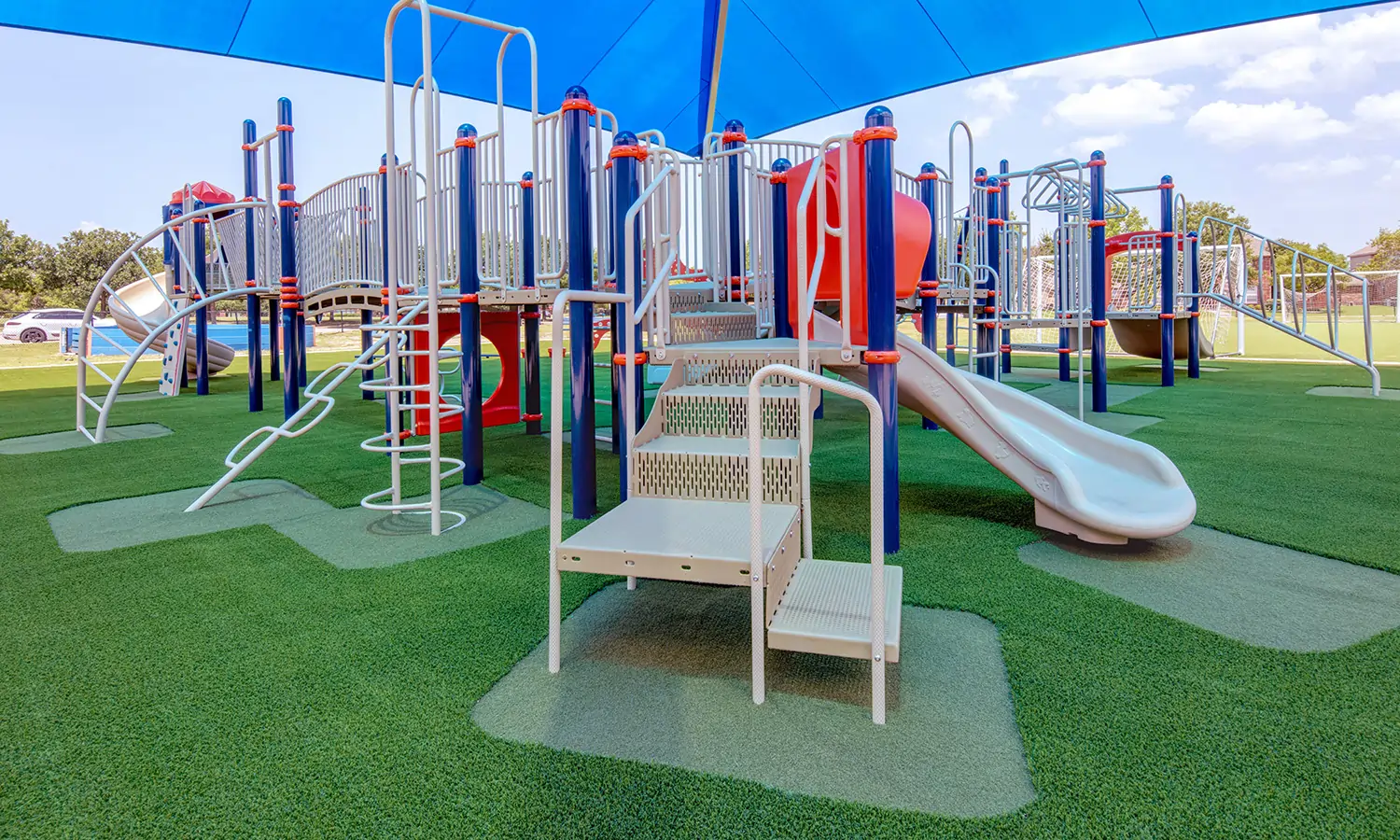 PLAYGROUND TURF INSTALLATION IN SAN DIEGO
The most crucial component in playground design is safety. Playground surfaces must be able to handle heavy foot traffic to protect children from accidents that may occur during playtime. The SYNLawn® San Diego playground flooring system is the safest playground surface available. Our playground turf flooring solutions are ADA complaint and wheelchair accessible in addition to being IPEMA certified. SYNLawn® San Diego playground grass provides cool and comfortable surfaces year-round as well as Fall Pad® shock absorption padding underneath the turf for added injury prevention. SYNLawn® playground installations undergo testing to ensure that fall heights adhere to strict requirements keeping children safe in every school and public playground. Our precision installation techniques and superior playground turf products offer a clean, safe, and long-lasting play surface for kids to enjoy for years to come!
ARTIFICIAL TURF INSTALLATION FOR ROOFTOPS, DECKS, AND PATIOS IN SAN DIEGO
With San Diego rooftop turf from SYNLawn®, you can convert the rooftop, deck, or patio area of your company or commercial building into useful space for residents, employees, and customers. Every square foot of unused commercial space has the potential to increase your return on investment. SYNLawn® San Diego offers the broadest selection of high-quality, realistic-looking artificial grass and putting greens for your company. Commercial roofs, apartment building rooftops, restaurant patios, employee lounge spaces, commercial pool decks, and other office building rooftops benefit from this landscape upgrade.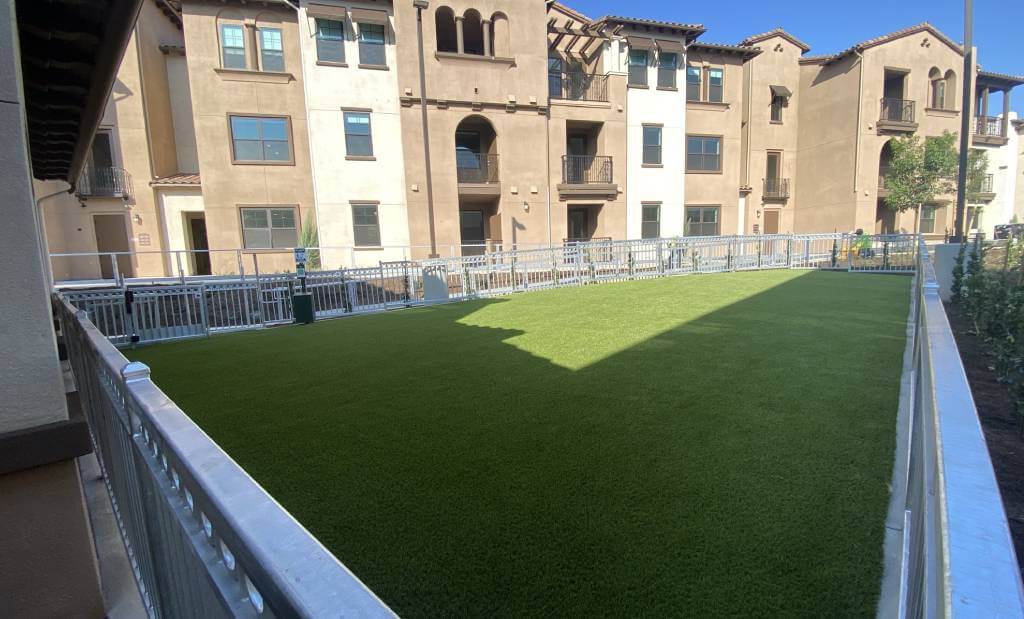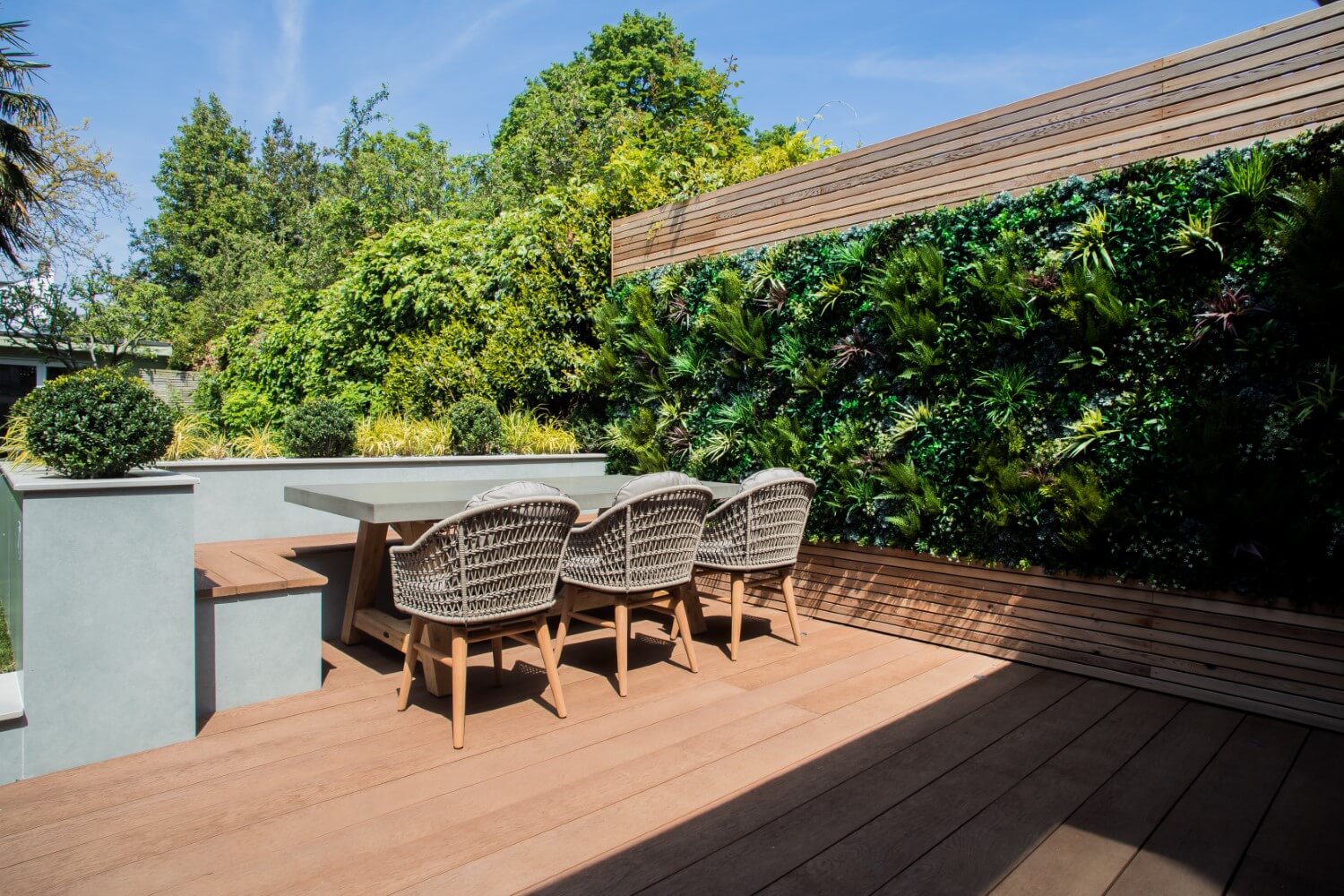 SAN DIEGO ARTIFICIAL LIVING WALLS BY VISTAFOLIA®
San Diego synthetic living walls from VistaFolia® mimic the natural movements of living plants without the expensive upkeep. They can be installed on any vertical surface to improve privacy and minimize noise. Not only are they suitable for interior design, but they can also be used in any outdoor living space. Our San Diego green walls can be used to cover fences that border bust streets, walls that hide pool equipment, and as luxurious backdrops in pool areas, common spaces, hotel lobbies, restaurant patios, and many other locations. Our San Diego artificial plant walls are one-of-a-kind, offering several features and advantages such as:
Low maintenance; no watering or trimming of any kind
100% pure color pigments that never fade/li>
8 varieties of colors and textures boxes to customize your panels/li>
Ultra-realistic artificial plants that closely replicate real greenery/li>
Built to endure the harshest weather conditions/li>
UV-protection to prevent fading/li>
Appropriate for indoor and outdoor designs/li>
Seamless panel integration/li>
ISO 9001 manufacturing standards/li>
Fire tested and certified/li>