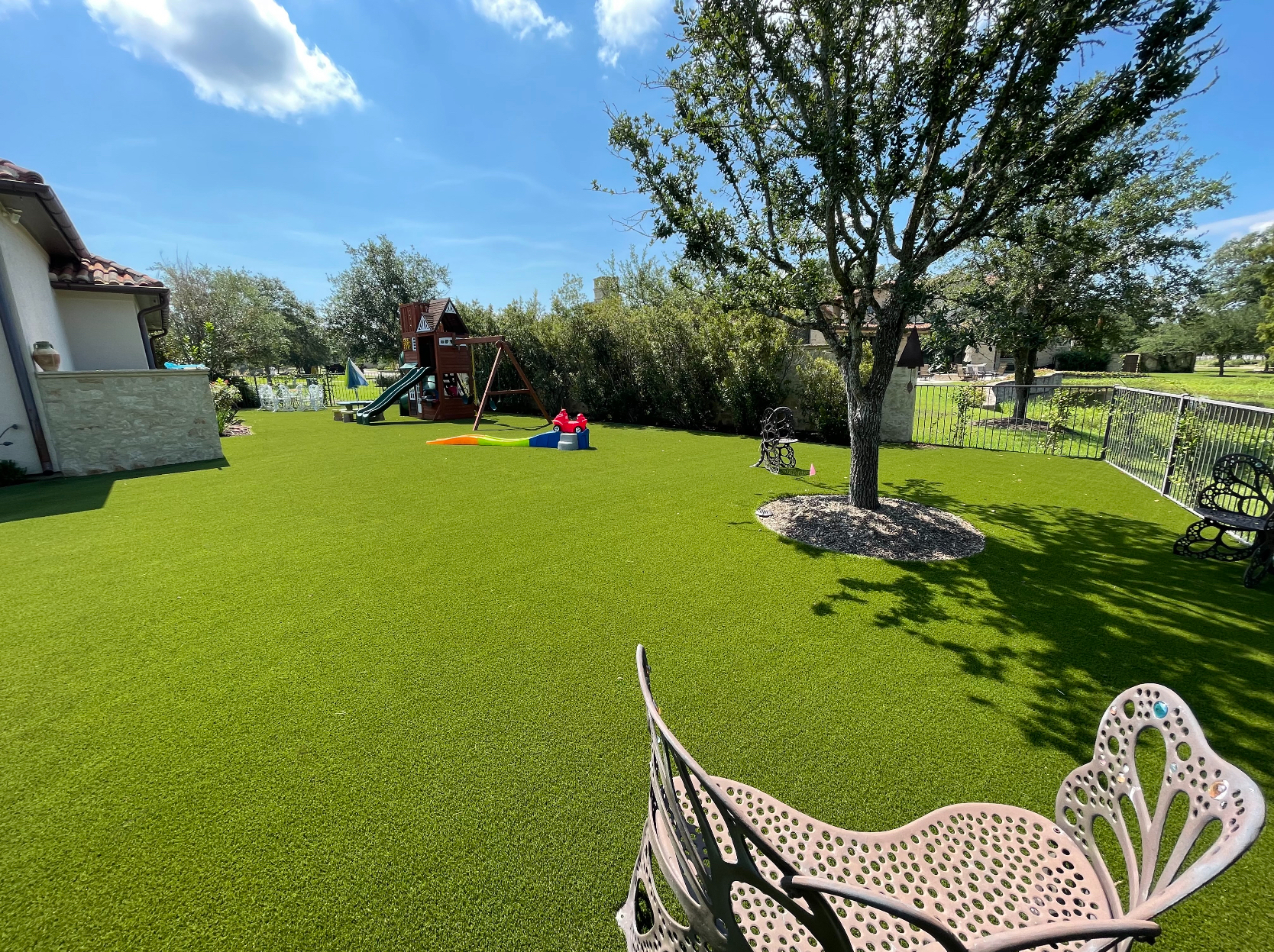 The switch to SYNLawn artificial grass in Rancho Santa Fe, CA is saving homeowners and businesses time and money that would normally be spent on maintenance and water bills. However, with rising drought restrictions and water shortage issues, landscapes are suffering more than ever.
As a result, the demand for a higher quality and eco-friendly grass alternative is on the rise. Fortunately, we have spent more than 50 years researching and developing exclusive turf technologies and benefits that set our products apart from alternative turf brands and traditional sod. We manufacture all of our products in the USA with recyclable, plant-based materials.
In fact, SYNLawn is the only turf company in the industry to offer a collection of turf certified by the USDA for its 60-80% use of biobased materials within our product composition. With these renewable resources, we have been able to engineer the most realistic and sustainable synthetic grass on the market
Rancho Santa Fe synthetic grass by SYNLawn is perfect for applications such as:
Front yards and backyard lawns
Commercial lawns
Schools and public playgrounds
Dog parks, doggie day cares, and dog runs
Rooftops, decks, and patios
Golf greens and more
For a business, first impressions are known to make or break relationships with potential customers. With SYNLawn commercial artificial turf in Rancho Santa Fe, you can begin that positive first impression from before they even step through the door. Between the lush and vibrant lawn aesthetic and the positive contribution to environmental sustainability, you can show your customers how much you care about superior quality. Not only does our synthetic turf offer unmatched realism, but it is also designed to provide unrivaled durability under heavy foot traffic. Your commercial lawn will remain beautiful under heavy use for years to come.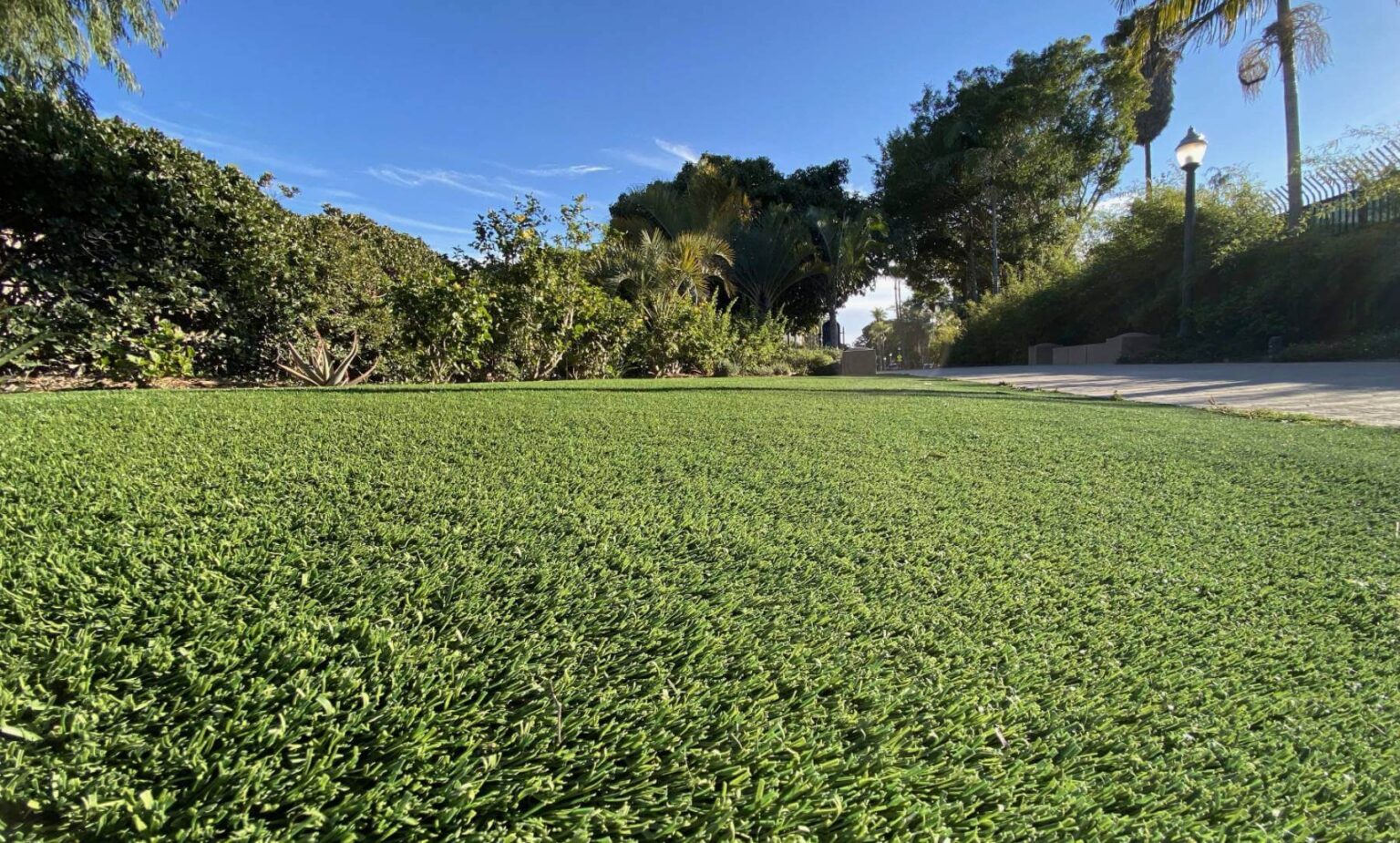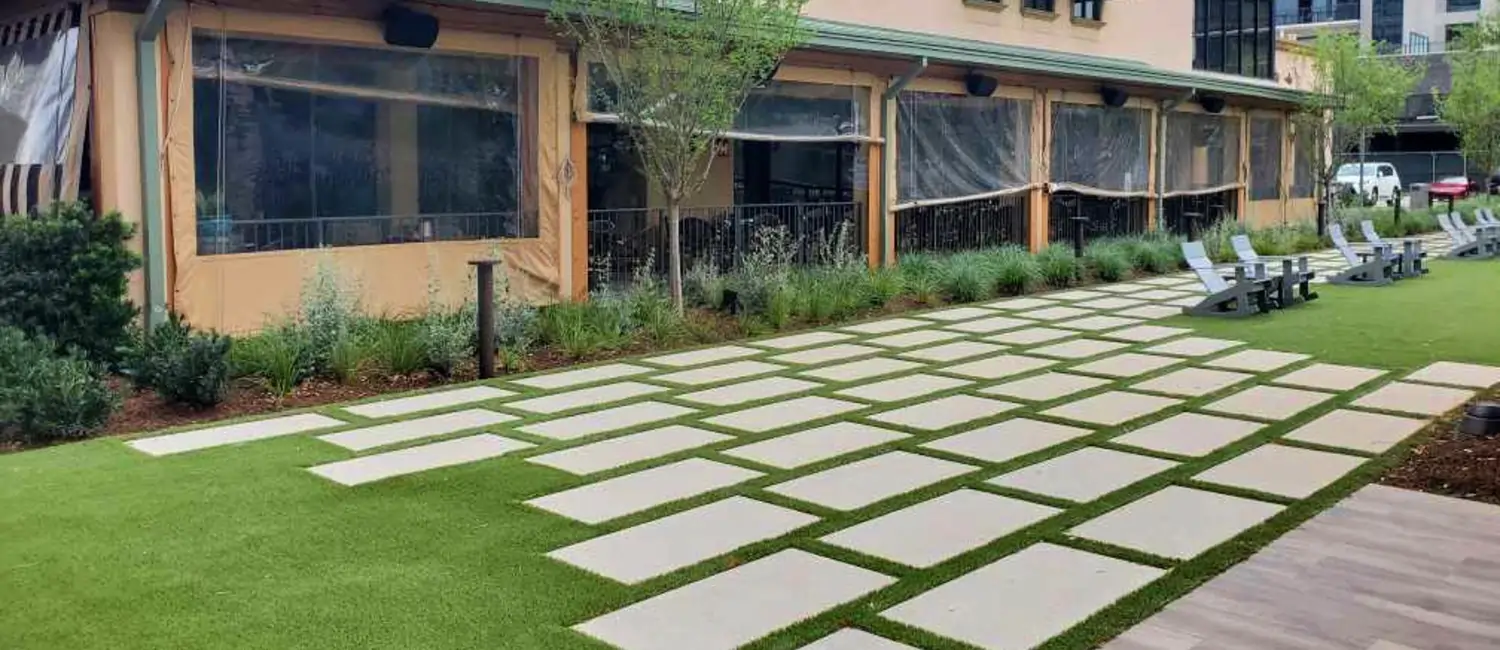 Exclusive technologies and features include:
Super Yarn™ technology made from sugar cane and features the combination of three unique enhancements: Sanitized® antimicrobial for cleanliness, StatBlock™ for the prevention of static accumulation, and DualChill™ IR reflective technology to prevent heat buildup and fading
HeatBlock™ technology keeps our surfaces 20% cooler than any other competing turf brand
Increases property value by adding more usable space to a landscape
Kid and pet-friendly; made from pant based and hypoallergenic materials
Promotes environmental friendliness, water conservation, and carbon footprint reduction
The first and only company to offer USDA-certified products with 60% or more bio and plant-based content
Unmatched lifetime warranty
Made in the USA
RANCH SANTA FE, CA GOLF GREENS
Have you been looking for a solution to improving your golf game at home? SYNLawn offers custom Rancho Santa Fe putting greens that offer the same professional performance that you'd find on PGA-caliber courses. With the help of professional golf coach Dave Pelz, we've engineered golf green turf that replicates the performance, appearance, and behavior of real golf turf as closely as possible. Our golf greens are perfect for all ages and skill levels and can be customized with a multitude of options that can increase the challenge, fit indoor and outdoor spaces, and offer a variety of fun details from custom flags to LED cup lights. Each SYNLawn putting green installation in Ranch Santa Fe, CA is completed by highly skilled GreenMaster™ certified installers that undergo regular training to ensure that we are always up to date with the newest golf green installation techniques.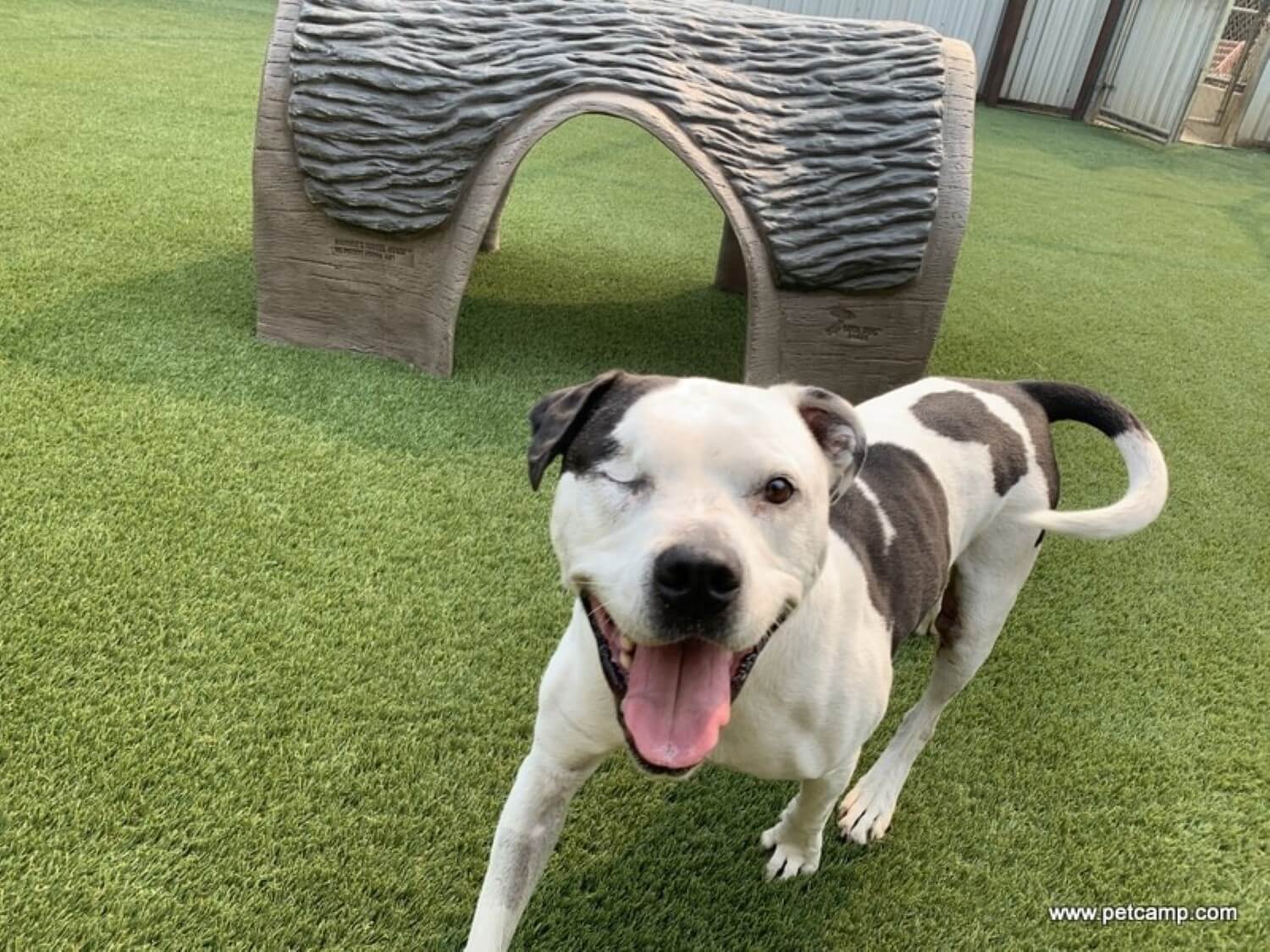 Pet Turf Installation In Ranch Santa Fe, Ca
Are you looking for a more durable lawn solution for your pets? With SYNLawn pet grass, Rancho Santa Fe pet owners can enjoy the highest quality synthetic grass made to provide pet-friendly landscapes with superior durability, stain and odor resistance, optimal drainage, protection against fleas and ticks and more. Our plant-based pet grass is proven to last longer than any other turf in the industry. Thanks to our incredibly tough, soy based EnviroLoc backing system, our turf fibers are locks in to prevent fiber shedding while your pets have the zoomies in the backyard. EnviroLoc also features a two-part woven fabric that prevents the turf from shifting and wrinkling during use and prevents pets from digging. Pets don't dig through our turf for the same reason they don't dig through carpet, superior durability and no mud! Additionally, the superior drainage of this backing system prevents pet urine from pooling on the surface which traditionally results in dead grass patches and unwanted odors.
KEEP YOUR CHILDREN SAFE WITH RANCHO SANTA FE PLAYGROUND SURFACES
Not only does SYNLawn specialize in artificial lawns and putting greens, but we also specialize in providing playgrounds with surfaces that accommodate the highest safety standards brought forth by IPEMA and the child safety association. Rancho Santa Fe playground turf is IPEMA certified, ADA compliant and wheelchair accessible, tested to meet Head Injury Criteria, CSA-approved and allows for playtime to remain fun and safe through every season. Its superior durability and soft, non-abrasive grass fibers accommodate for the most intense activity and athletic training, while offering the lush and awe-inspiring aesthetic of a pristine lawn. Our Rancho Santa Fe playground surfaces are cleaner and safer than any other playground flooring option by eliminating choking hazards, hard surfaces that increase the risk of severe injuries, unbearably hot surfaces and more. Like our other premium turf products, SYNLawn playground grass also includes our Sanitized® antibacterial properties to provide more sanitary surfaces that reduce the risk of injections and prevent the growth of mold and bacteria.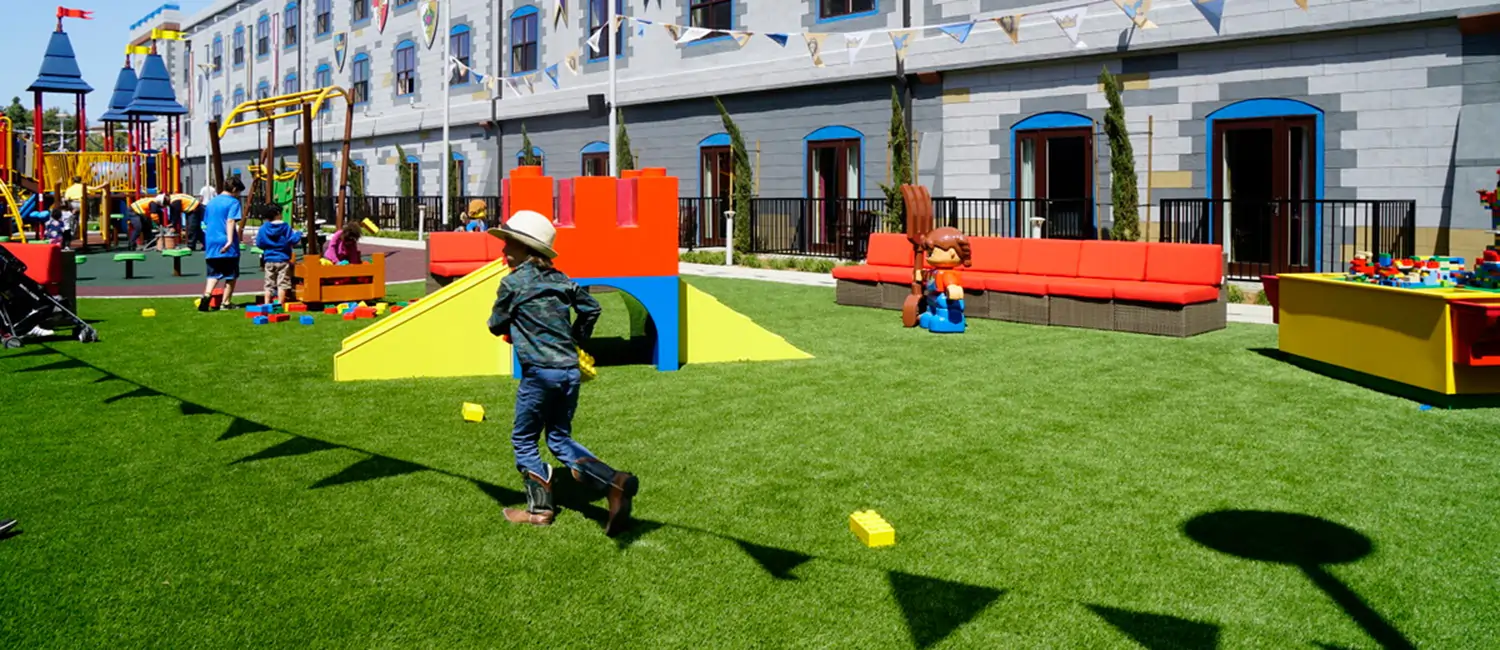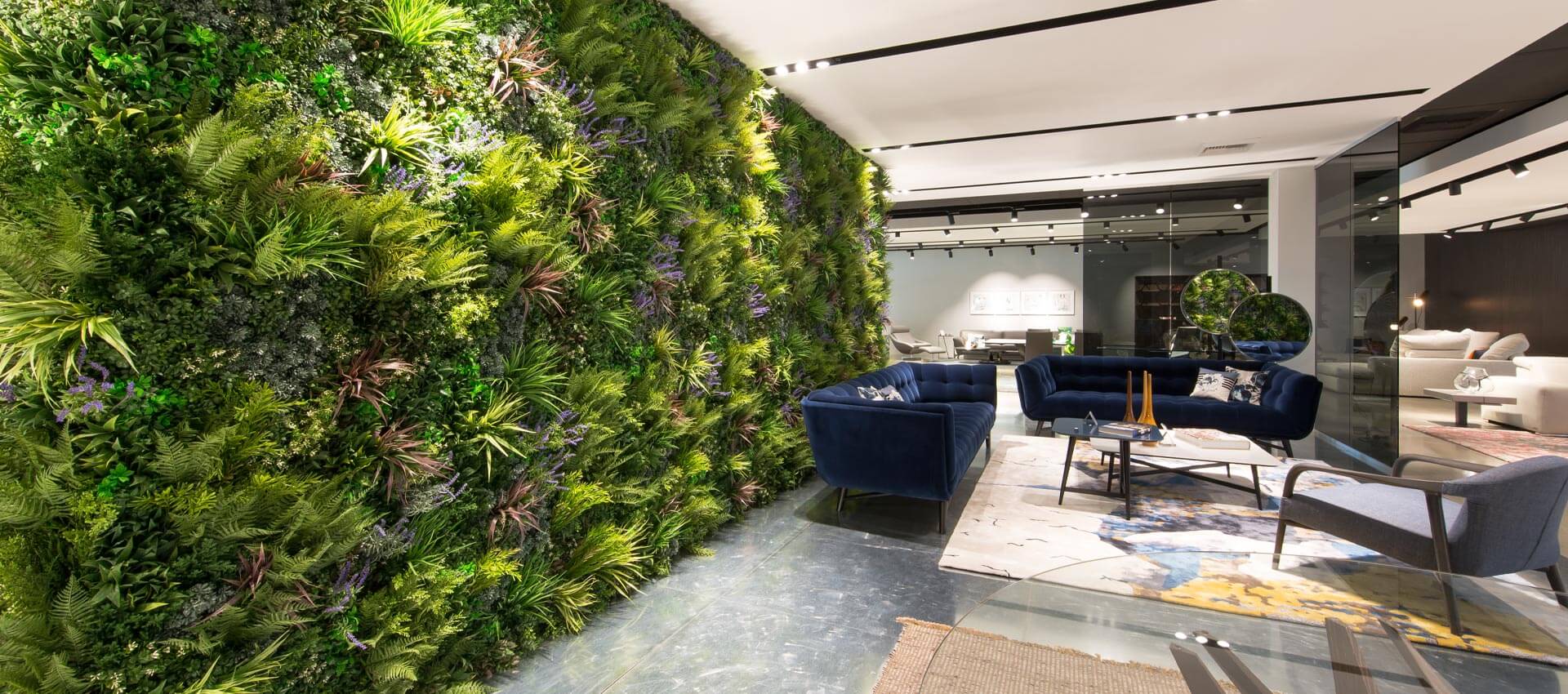 Synthetic Green Walls In Rancho Santa Fe, California
Made from ultra-realistic foliage and ivies, our Rancho Santa Fe artificial living walls breathe new life into any interior and exterior design. Our artificial vertical plant walls replicate the look and behaviors of real plants with seamless panel connections and no irrigation systems or maintenance requirements.
Unrivaled realism with exact colors, shadings, dimensions, and movement of real plants
Fire-rated to industrial standards
UV protection to minimize fading of outdoor installments
Lightweight panels designed to allow free movement of air
Wind, freeze, and fire tested to endure any climate conditions
Manufactured to ISO 9001 quality standards
Customizable to overcome any design with interchangeable greenery and rich-colored blossoms
Perfect for hotel lobbies, restaurants, commercial interiors, accent walls, poolside lounges, wedding venues and more