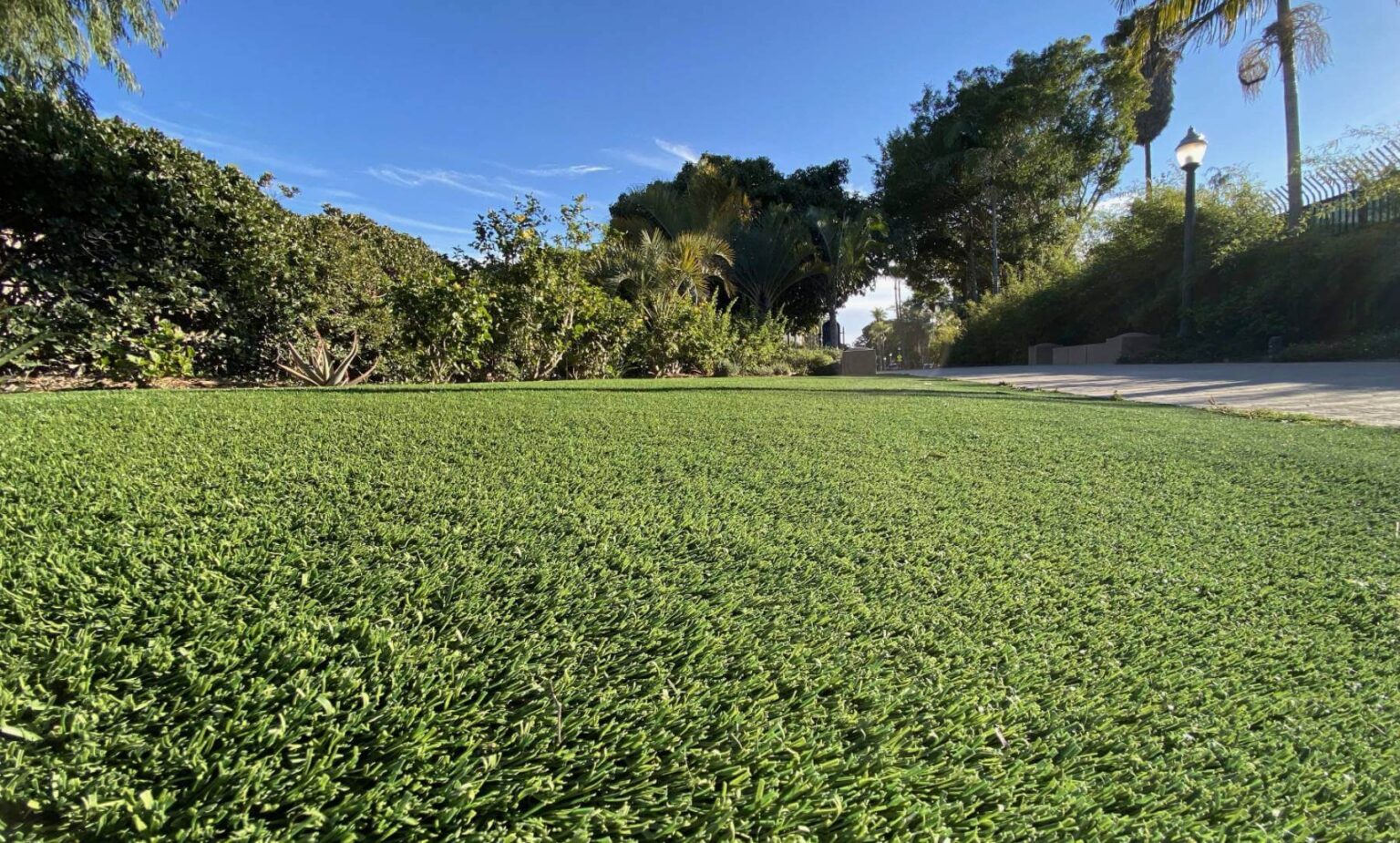 Here in Encinitas, CA, artificial grass is becoming the primary choice for residential and commercial lawns, especially as drought conditions continue to worsen. Many of us long for a landscape or lawn that remains green all year long without the seemingly endless upkeep that is required to achieve the luscious and vibrant appearance. Encinitas artificial turf gives customers their weekends back by eliminating the need for mowing and puts money once spent on maintenance, back in their pockets.
Residential and commercial properties choose SYNLawn to provide their landscapes with the most natural looking artificial grass, made in the USA from plant-based materials. SYNLawn artificial turf in Encinitas is designed to endure heavy foot traffic while offering environmentally conscious alternatives to natural grass and competing turf brands.
We partner with farmers throughout the US to locally source materials such as sugar cane for our grass fibers and soybean oil for our exclusive turf backing system. Encinitas artificial turf from SYNLawn can be recycled for new products or reused for future projects!
Commercial properties are able to reduce their monthly maintenance expenditures while still providing their customers and guests with vibrant lawn spaces that do not degrade after frequent use. For many businesses, their landscape sets a very important first impression for new customers and clients. In order to accommodate this necessity, their lawns must be able to withstand heavy foot traffic.
Fortunately for them, SYNLawn synthetic grass is durable enough to handle even the most intense athletic training while providing incredible safety standards that protect against common injuries and prevent the spread of fire. These are achievements not found in any other lawn solution on the market!
SYNLAWN SYNTHETIC TURF IN ENCINITAS, CA PROVIDES EXCLUSIVE TECHNOLOGIES AND BENEFITS SUCH AS:
Super Yarn™ technology – the most natural feeling and technologically advanced turf yarn formula; combines
StatBlock™, DualChill™, and Sanitized® antimicrobial at the molecular level
StatBlock™ – prevents the transfer of static electricity from metal objects to the turf surface
DualChill™ technology – acts as a thermal shield to keep surface temperatures comfortable year-round and prevent the turf from fading
Sanitized® antimicrobial – prevents the growth of mold and eliminates up to 99% of bacteria from the surface
Omega Technology: Unique grass blade design that provides long-lasting blade integrity and realistic appearances
EnviroLoc™ backing system – soy-based turf backing that secures turf fibers into the base to prevent shedding; incredibly tough, does not shift on impact
High durability in heavy foot traffic areas and tough weather conditions
Increases living spaces by utilizing and enhancing unused areas
Kid and pet-friendly landscape solutions perfect for playgrounds, play areas, and dog runs
Promotes environmental friendliness, water conservation, and carbon footprint reduction
ASTM E108 Class A fire-rated options
Made with recyclable, plant-based materials sourced in the United States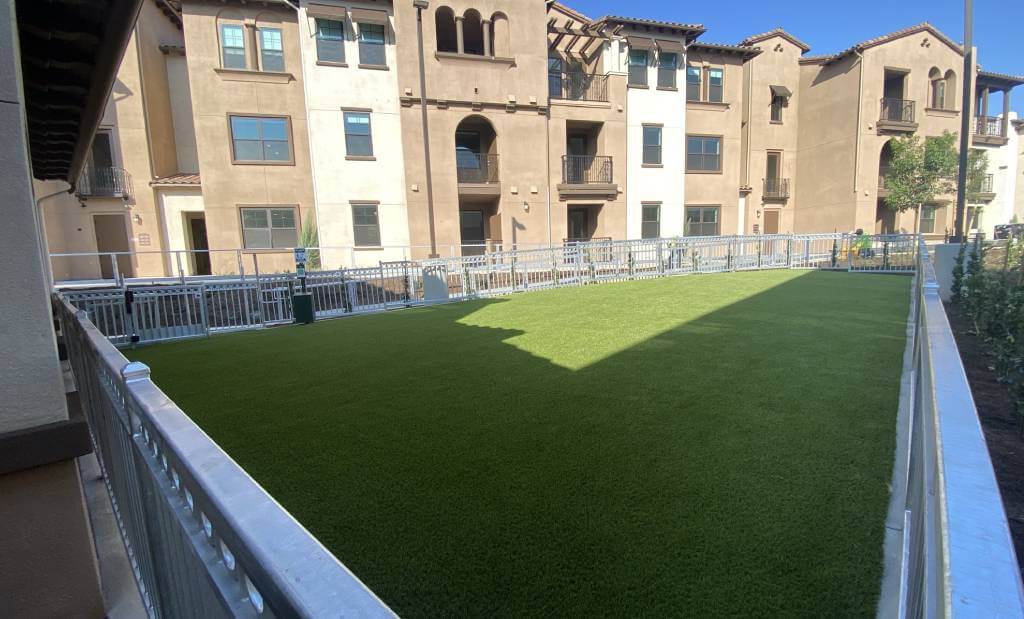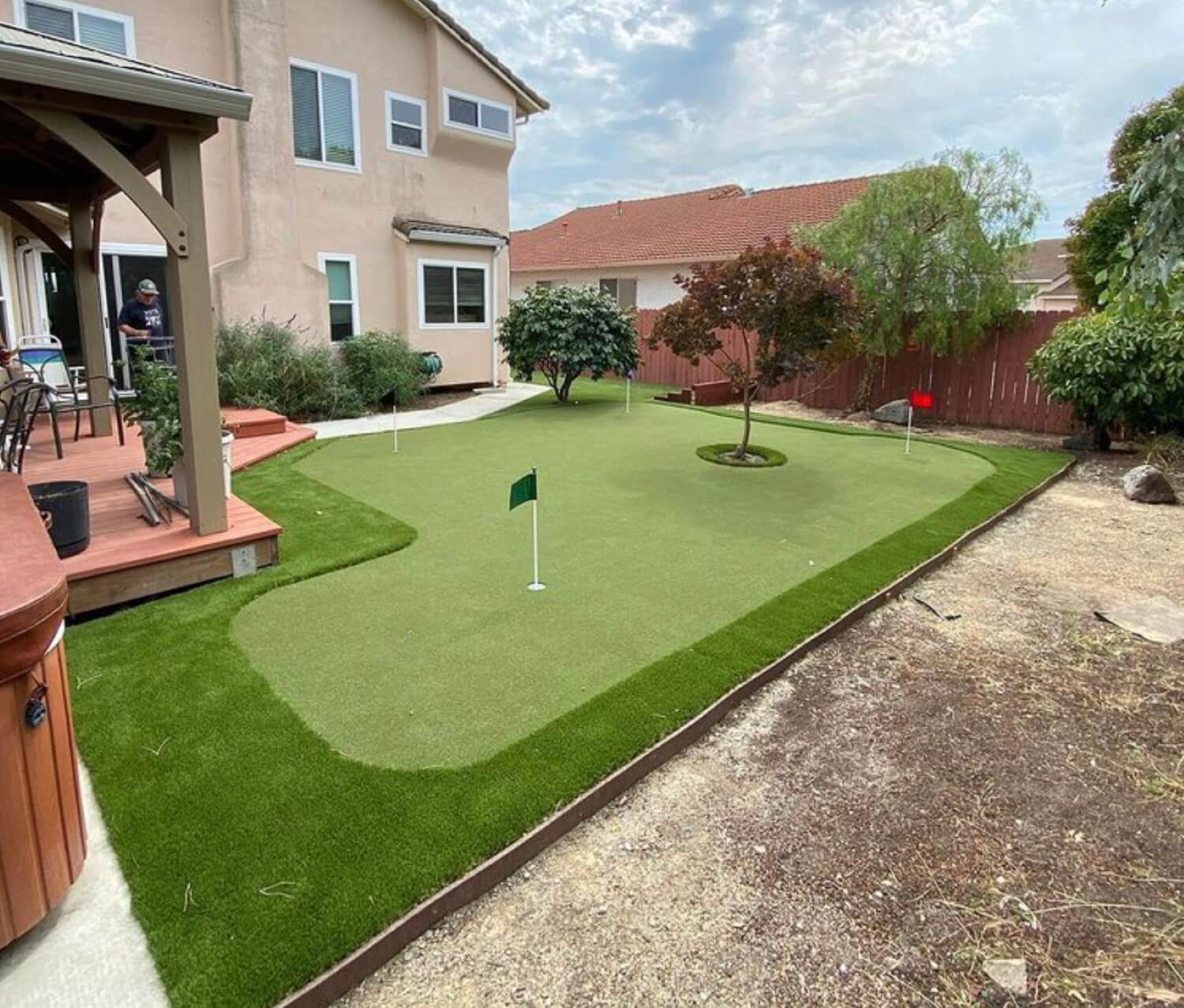 BACKYARD PUTTING GREEN INSTALLERS IN ENCINITAS, CA
Golfers in Encinitas, CA are ecstatic about having the opportunity to add PGA-caliber putting greens to their backyards. To assure the expert level of performance you'd expect from a PGA golf course, professional golf instructor Dave Pelz helped us design the most authentic-performing golf green turf. We combine this golf green turf with our ultra-realistic and low maintenance synthetic grasses to create high quality putting green installations throughout Southern California! SYNLawn putting greens in Encinitas offer several features:
Realistic putting experience with a natural ball performance
Extremely durable surface to practice chipping
Add sand traps, tee lines, tee boxes, slopes, obstacles, and more
No water can settle beneath the putting green turf and wash the base out
Effective drains in each cup prevent backfill of water and mold
Ability to install LED cup lights for nighttime play
Requires little-to-no maintenance
CLEANER AND SAFER PLAYGROUNDS WITH SYNLAWN® PLAYGROUND SURFACES
Parents throughout Encinitas want their children to safely explore and play with their friends. While accidents can happen, SYNLawn manufactures Encinitas playground turf that allows our young ones to stay safe on the playground. Made from the same eco-friendly and low maintenance materials as other products, SYNLawn playground and athletic field turf is also IPEMA certified to cushion falls up to 10 feet and prevent common injuries and abrasions. In addition, our playground turf is hypoallergenic and is coated with the highly effective antimicrobial by Sanitized® to create cleaner playgrounds and athletic areas that are free of harmful bacteria and mold. Underneath our playground turf installations, we can also install shock absorbing padding to further aid in injury prevention on playgrounds, athletic fields, and more.
At SYNLawn, we love pets as much as you do. As a result, we went to the drawing board to create the cleanest, safest, and greenest pet-friendly artificial grass. Encinitas pet turf does not require traditional maintenance, is substantially more durable than real grass to prevent costly repairs in the future and is also made from eco-friendly materials that are free of harsh chemicals and metals.
Pets can run and play without digging, ripping, or wrinkling the turf
Optimal drainage allows for immediate use after water exposure
Pet-friendly infill can be added to further prevent odors and stains caused by pet waste
Free of fleas and ticks
Significantly cooler surface temperatures than competing pet turf brands thanks to our DualChill™ IR reflective thermal shield technology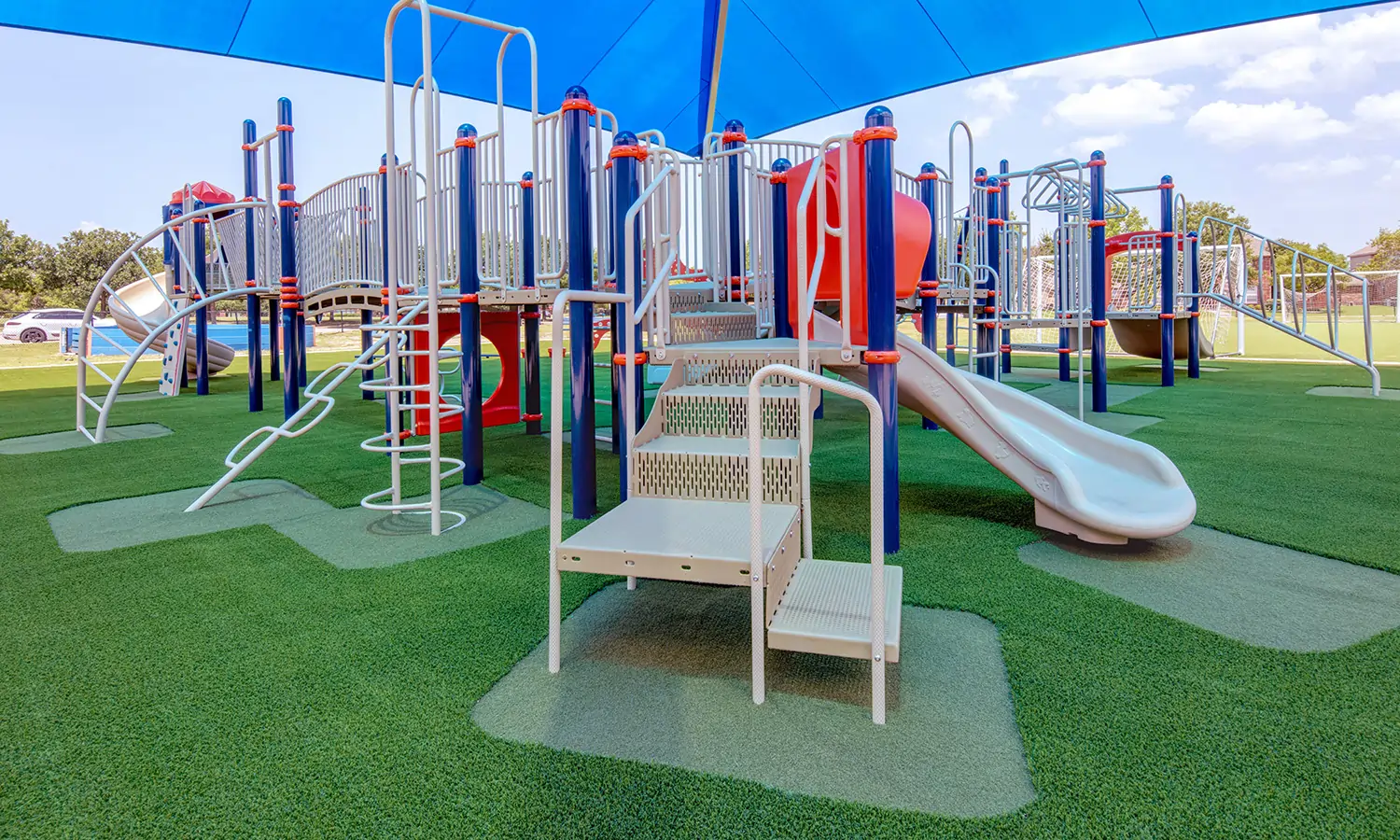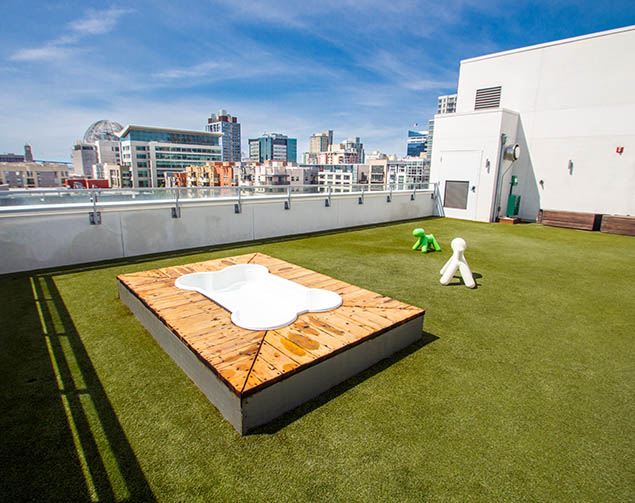 ENCINITAS, CALIFORNIA ARTIFICIAL TURF INSTALLATION FOR ROOFTOPS, DECKS, AND PATIOS
Many of us have patio or deck space that could use a bit of rejuvenation. One of the best ways to increase your property value is to finish your patio, deck, or rooftop with SYNLawn synthetic grass. Our rooftop collection is designed to beat the heat, resist fading from consistent or harsh sunlight during the summer and boasts the highly coveted ASTM Class A fire rating. Products with this fire rating are proven to help to prevent the spread of fires as well as extend the absolutely crucial time window that first responders need to arrive and extinguish a fire. In addition, installing SYNLawn products is a highly effective way to increase your usable space!