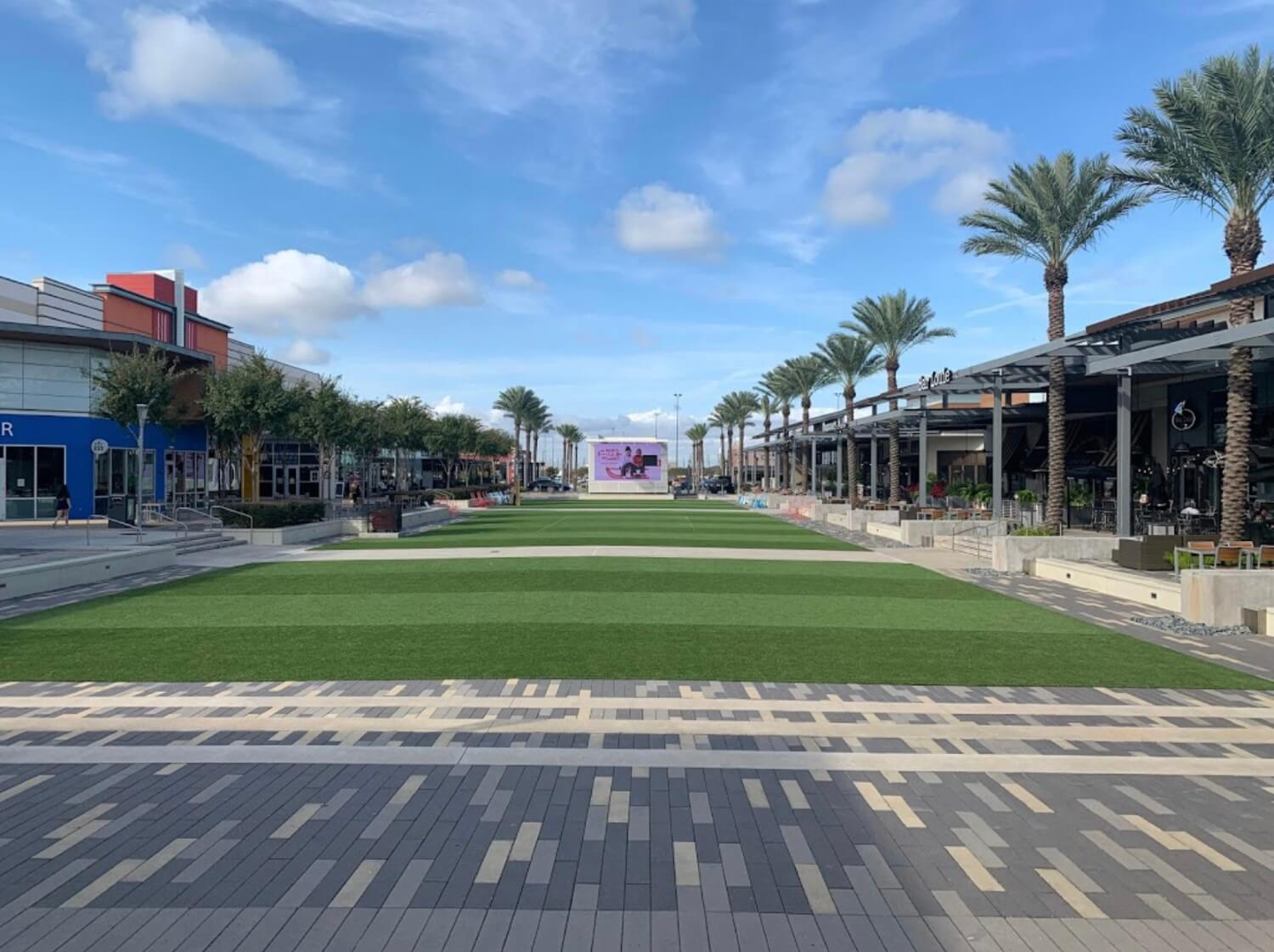 SYNLawn San Diego provides the most realistic, low-maintenance, and eco-friendly Coronado artificial grass installation. We are the only turf company in Southern California to offer plant-based artificial grass that provides exclusive technologies and stringent safety standards for a comprehensive list of applications. Residential homeowners love the time and money that they save by eliminating mowing, watering, and fertilizing. Coronado artificial turf offers UV-stabilized yarns to ensure that our pure color pigments never fade, and you can enjoy stunning vibrance year-round. In addition, our omega blade design offers horseshoe-shaped blades that support an upright position. With the inclusion of our dense thatch, we can reinforce our grass blades as well as increase performance and resilience to heavy foot traffic.
Our commercial property clients love SYNLawn Coronado artificial grass because it has the durability to withstand the high activity of the thousands of visitors they see sometimes daily. Business owners do not have the time to maintain their landscapes and would much rather focus on providing their customers with better service, products, or experience. San Diego synthetic grass prevents shifting on impact, is softer than alternative brands, and provides optimal drainage to allow for use after rain as well as provides necessary nutrients for your soil to remain healthy underneath. Furthermore, SYNLawn provides commercial properties with precise installations that prevent improper placement which leads to unsightly seams that would break the ultra-realistic appearance and behaviors of our products.
Exclusive features and benefits of Coronado artificial grass include:
Super Yarn™ Technology – our antimicrobial, static resistant, and IR reflective yarn formula that is molecularly bound to preserve the longevity of your installation
EnviroLoc+™ – our plant-based backing system that locks in turf fibers to prevent shedding
Recyclable and reusable
The only company to provide USDA-certified grass alternatives
Made in the USA
Our products conserve water, significantly reduce carbon emissions, and prevent negative landfill impact
Unmatched limited lifetime warranty
Perfect for lawns, landscapes, playgrounds, golf greens, dog parks, rooftops, retail shopping, apartments, and much more
CORONADO PUTTING GREENS AND GOLF TURF
SYNLawn manufactures and distributes the highest quality and performing golf greens available in Coronado, CA, and the San Diego area. Take your short game and overall performance to the next level with products designed in partnership with golf professional Dave Pelz. 80% of shots are lost to par, but with our artificial golf turf, you can avoid this loss and decrease your handicap.
Realistic putt, true ball roll, and proper energy displacement
No bumpy seams to interfere with shots
Enjoy lower scores on the golf course with convenient access to a PGA-caliber green
Does not require frequent sand top-offs found with competing putting greens
Extremely durable surface chip on
Add sand traps, tee lines, tee boxes, slopes, obstacles, and more
Select different turf options for the fairway fringe collar and more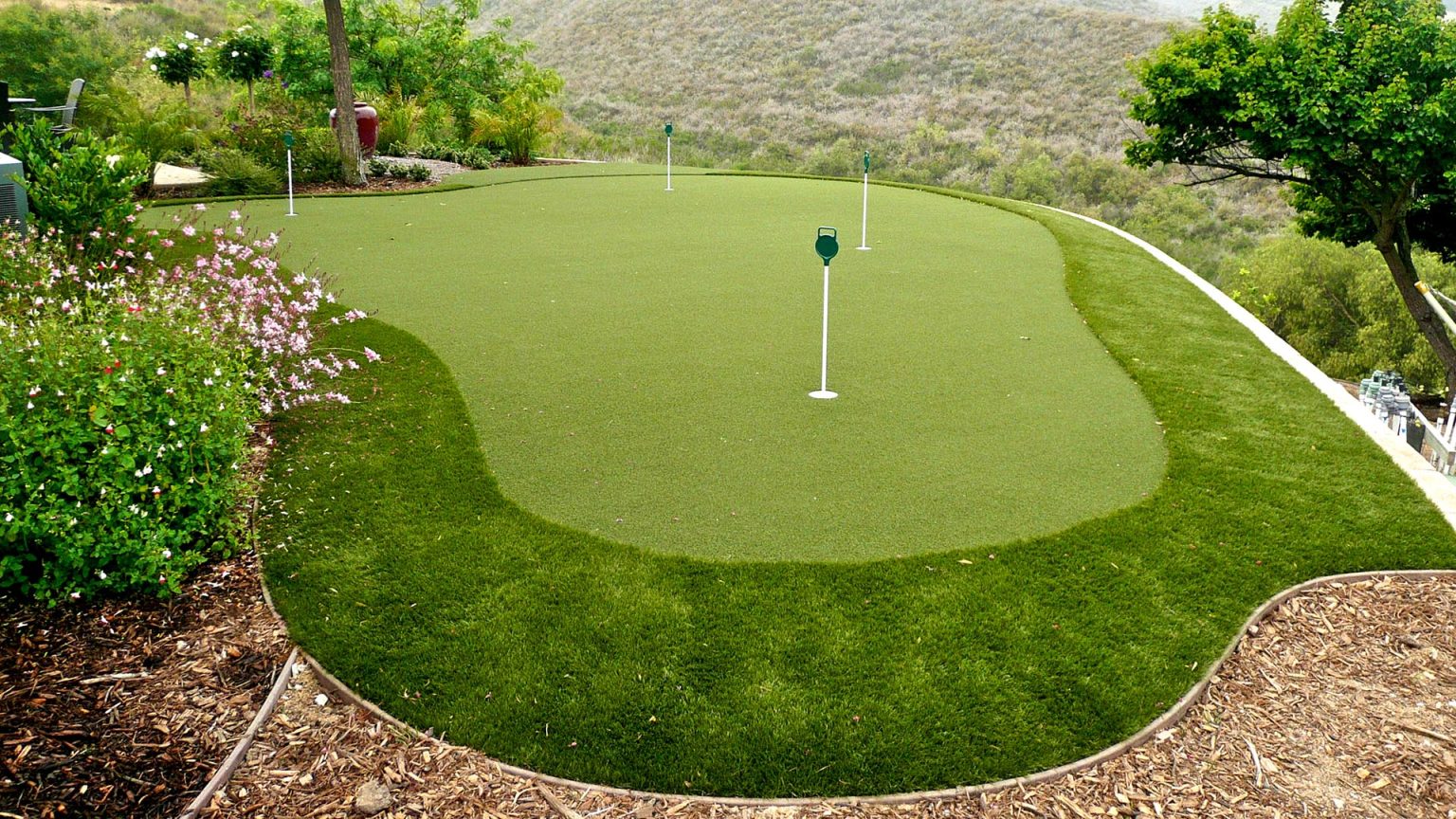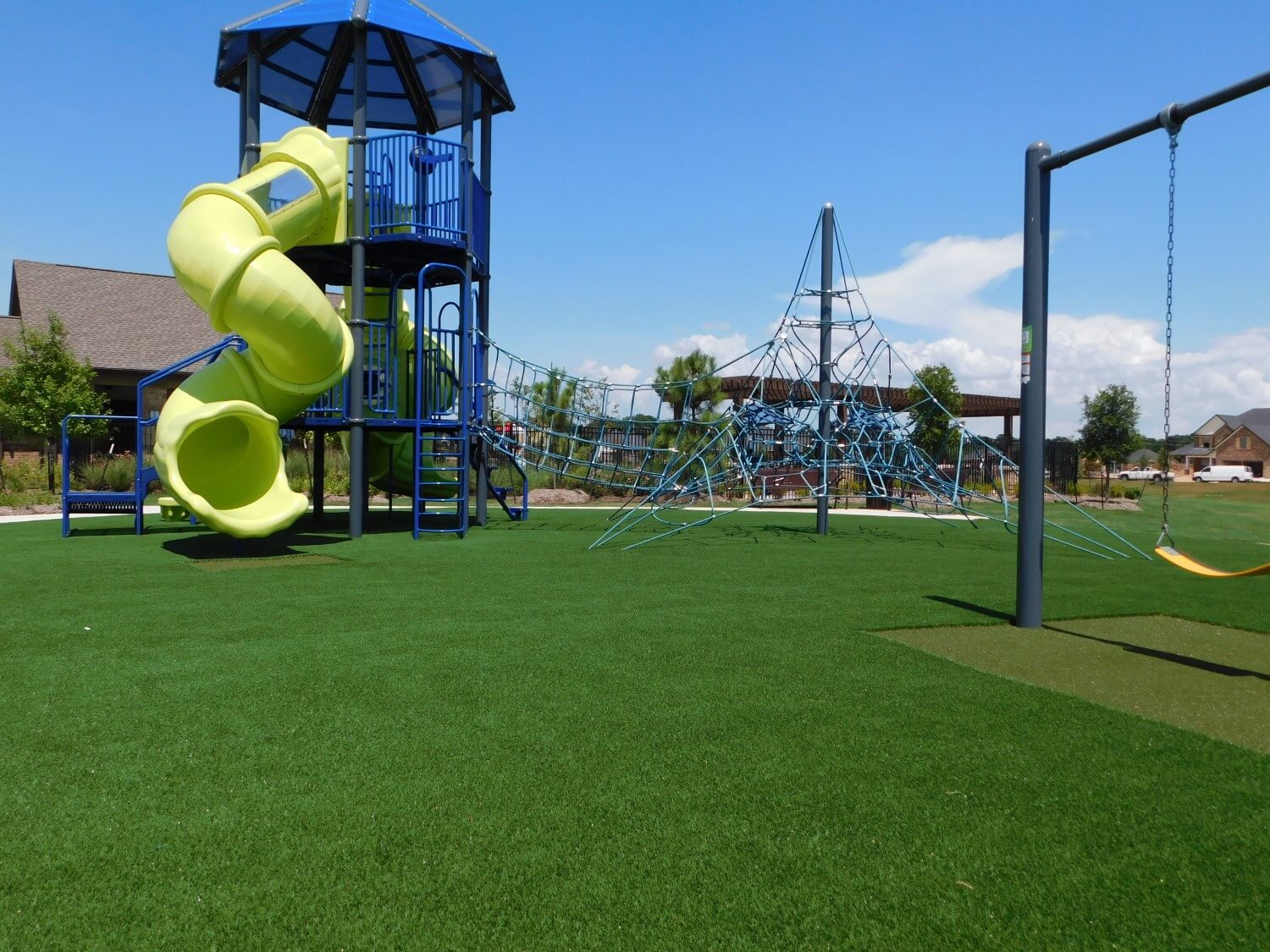 CORONADO PLAYGROUND TURF SYSTEMS
When it comes to our children, nothing is more important than their safety. For that reason, we created the safest and cleanest artificial playground grass specifically for them. Unlike traditional surfaces like sand, rubber, or pea gravel, SYNLawn surfaces are the softest alternative to real grass that won't leave behind a rubber crumb or stain kids' clothing.
Non-abrasive, soft, synthetic grass top layer
Sanitized® antimicrobial eliminates up to 99% of bacteria found on play surfaces that can lead to staph and other infections
StatBlock™ carbon-based anti-static component that reduces static buildup and shock
HeatBlock™ cools grass by reflecting sunlight and reducing heat buildup, resulting in a significant temperature drop of up to 20%
A soft padding-bottom layer is provided by Fall Pad® subbase cushioning technology
ASTM tested to meet HIC (Head Injury Criteria) requirements, and more
ARTIFICIAL TURF FOR PETS IN CORONADO, CA
Give your pet a place to play and rest that is clean and comfortable without having to worry about bugs or filthy paws with our state-of-the-art pet grass. Save yourself the hassle of cleaning up the yard and repairing holes with SYNLawn pet systems. Each Coronado pet turf installation includes an odor-controlling infill, which significantly reduces the unpleasant scents brought on by the ammonia in pet waste. We utilize an ecologically safe, odor-absorbing infill that stops ammonia from converting to gas and so reduces the foul smell.