Residents of Oceanside, California are loving the time and money savings that they experience when they replace their traditional sod lawns with Oceanside artificial grass from SYNLawn. We offer the most realistic and technologically advanced grass alternatives San Diego has to offer.
Our low-maintenance and drought resistant artificial turf eliminates the need for routine maintenance such as mowing, watering, fertilizing, weed whacking, and more. As a result, we are able to save our customers an average of up to 50 to 70 percent on their water bills as well as eliminate the cost of lawn equipment and maintenance crews. Furthermore, SYNLawn synthetic grass in Oceanside is perfect for a comprehensive list of applications including:
Lawns
Commercial Landscapes
Dog runs and dog parks
Playgrounds
Golf turf and putting greens
Rooftop lawns
Athletic turf and sports surfacing
Pool side lounges and more!
Business owners understand that running a company means there isn't much downtime. This can make it difficult to maintain their landscapes which in turn, can deter potential customers. First impressions can be a deciding factor on whether or not a customer is likely to return. With rising drought restrictions, this struggle is becoming more and more apparent as commercial lawns are suffering as a result of water restraints. Commercial properties love installing our state-of-the-art Oceanside artificial grass as it has what it takes to withstand heavy foot traffic, volatile weather, extreme sunlight and more, while providing an incredibly natural look and feel. SYNLawn will allow you to take the focus off of your landscape and put it back on your customers.
SYNLawn artificial turf in Oceanside, CA resists fading and will last for decades thanks to our superior durability, lifetime warranty, and recyclable materials. We work closely with US farmers to locally source recyclable materials including sugar cane and soybean oil. With their help on these materials, we can substantially reduce the use of petroleum in our manufacturing process, thus allowing our products to be safe for the environment, reduce carbon emissions, and reduce the impact on local landfills. As a result of these achievements, SYNLawn is the first and only artificial turf company to offer a catalog of USDA-certified products with more than 60 percent of bio-based contents. In fact, commercial green builders and specifiers choose SYNLawn over alternative commercial turf brands because we are able to help their projects earn LEED credits through water conservation efforts and the use of renewable materials.
Additional exclusive features and benefits of SYNLawn Oceanside artificial turf include, but are not limited to:
Super Yarn™ technology – Our exclusive turf yarn formula featuring the combination of three unique enhancements:
Sanitized® antibacterial for cleanliness, StatBlock™ for the prevention of static accumulation, and DualChill™ IR reflective technology to prevent infrared light absorption, fading and heat buildup
HeatBlock™ technology keeps our surfaces 20% cooler than any other turf brand available
The most natural looking and feeling turf on the market; made from eco-friendly and plant-based materials
Increases property value by increasing and enhancing underutilized areas
Kid and pet-friendly landscape solutions for playgrounds, play areas, Oceanside dog parks, and backyard dog runs
Promotes environmental friendliness, water conservation, and carbon footprint reduction
Unmatched lifetime warranty
Made in the USA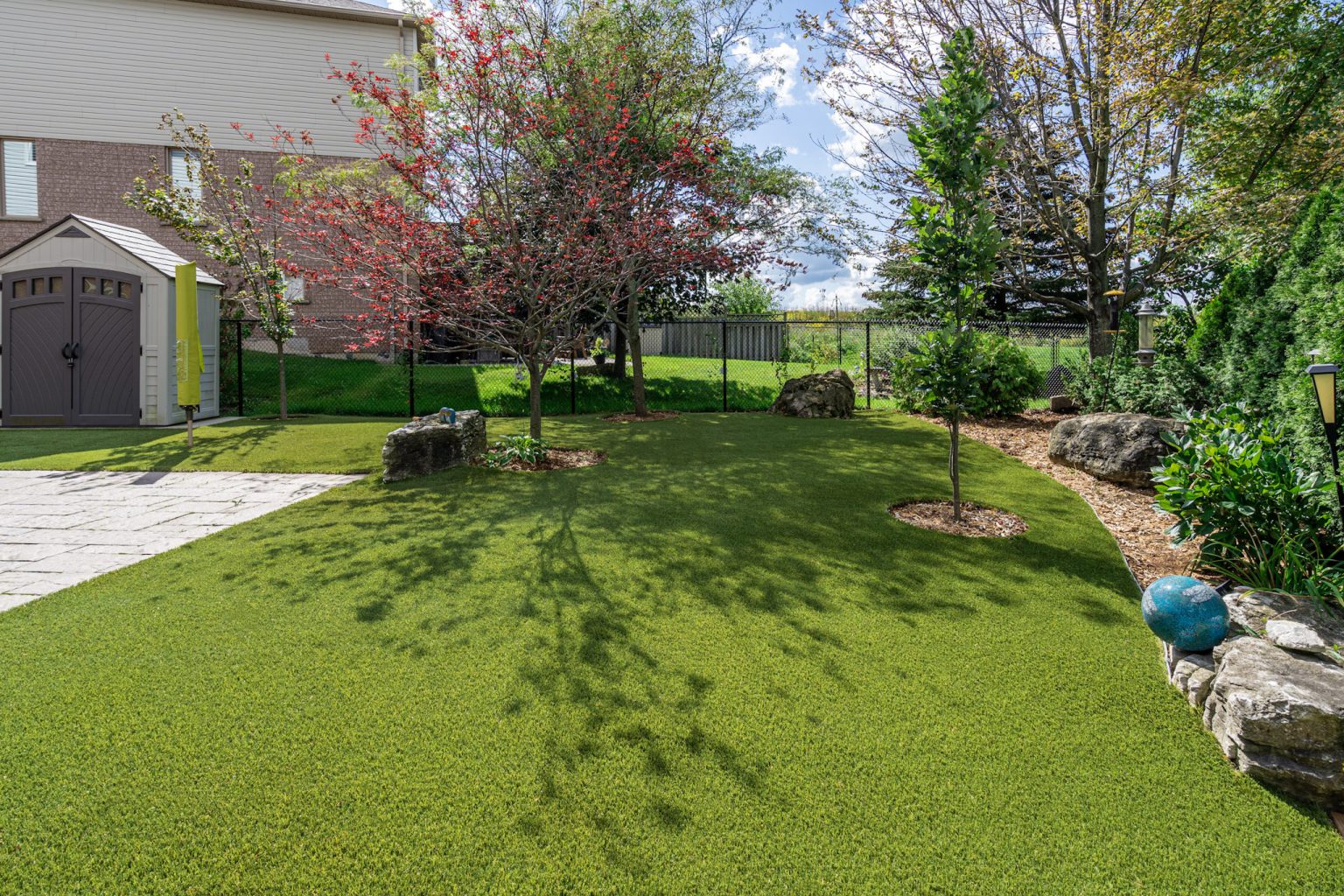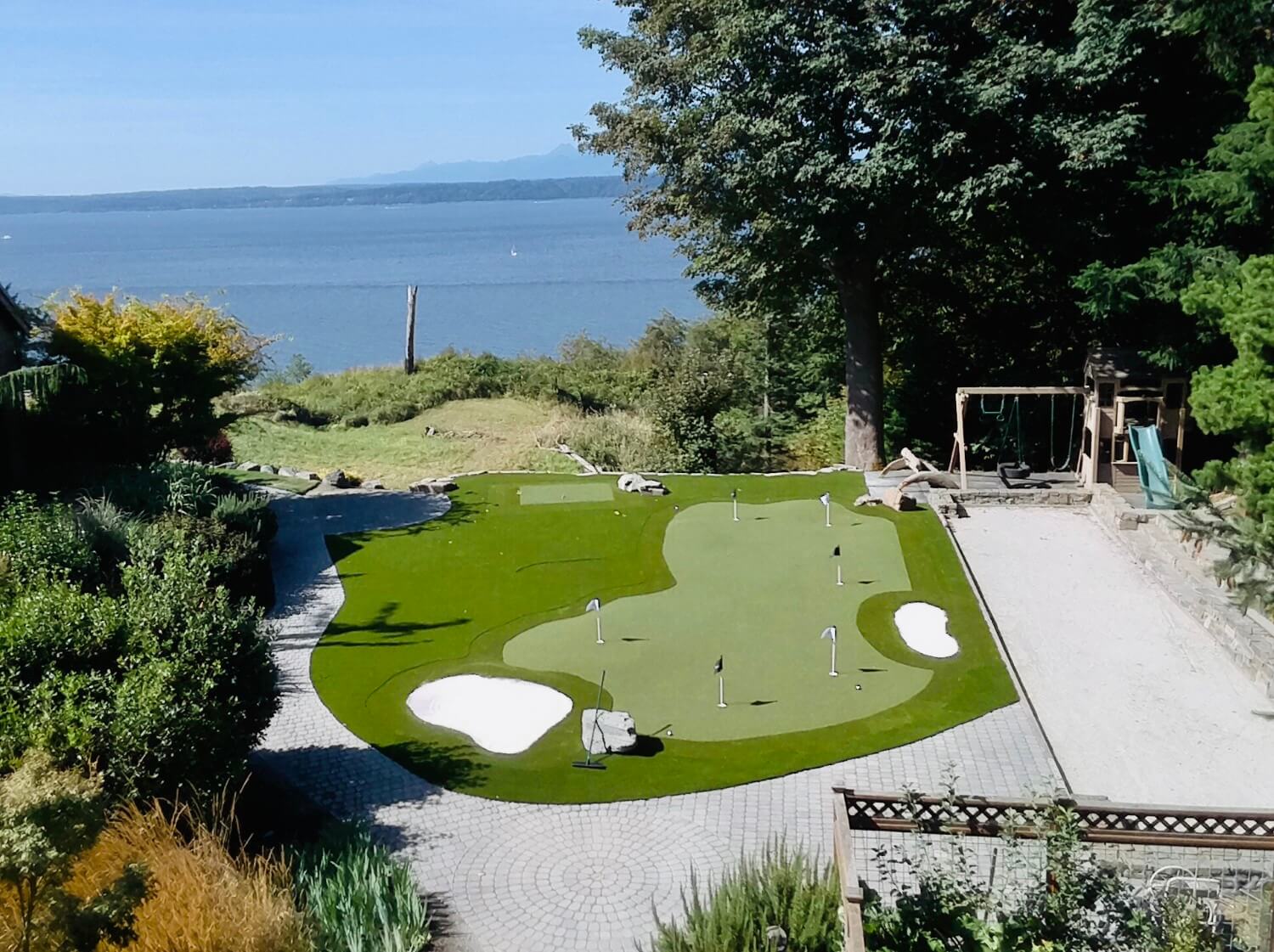 OCEANSIDE, CA PUTTING GREEN INSTALLERS AND GOLF TURF
Our dedication to unmatched quality does not stop with lawn installations. Oceanside golf turf and putting greens from SYNLawn offer the same advanced technologies and low-maintenance design as our turf, but also provide a PGA-caliber performance at any installation. Golf enthusiasts all across San Diego and Orange County insist on choosing SYNLawn to help them design their courses and putting greens because they were designed to replicate real grass as closely as possible. To make this possible, we partnered with world-renowned golf coach Dave Pelz. With this help, our products offer realistic putt, true ball roll, and natural slow down characteristics.
Custom-designed putting greens for indoor and outdoor use
Options available for every skill level, budget, and space
Authentic performance; designed to absorb and disburse energy like professional courses
Fringe, fairway, and rough surfaces are available
Quick assembly, non-skid portable putting greens available in many sizes
Precision installation services provided by certified SYNLawn® GreenMaster™ professional
SAFER AND CLEANER PET TURF IN OCEANSIDE, CA
Your companion can play freely on the highest-performing, pet-friendly artificial grass in Oceanside, California. SYNLawn pet grass offers superior durability that cannot be matched, since it is able to resist anything from pet digging to the most intense athletic activity. There will be no more dirty paws, fleas, ticks, or frequent lawn maintenance required to maintain a lush lawn space. Our USDA-certified and environmentally friendly grass alternatives are hypoallergenic, stain and odor resistant, and do not require any special maintenance.
No more fiber shedding or holes dug in the lawn thanks to the toughest backing system
Stain and odor resistance thanks to our superior drainage,
Sanitized® antibacterial infused turf fibers, and pet-friendly odor-eliminating infill from Envirofill
Free of harmful chemicals and heavy metals
Made in the USA with plant based and hypoallergenic materials
No more dead grass patches from pet waste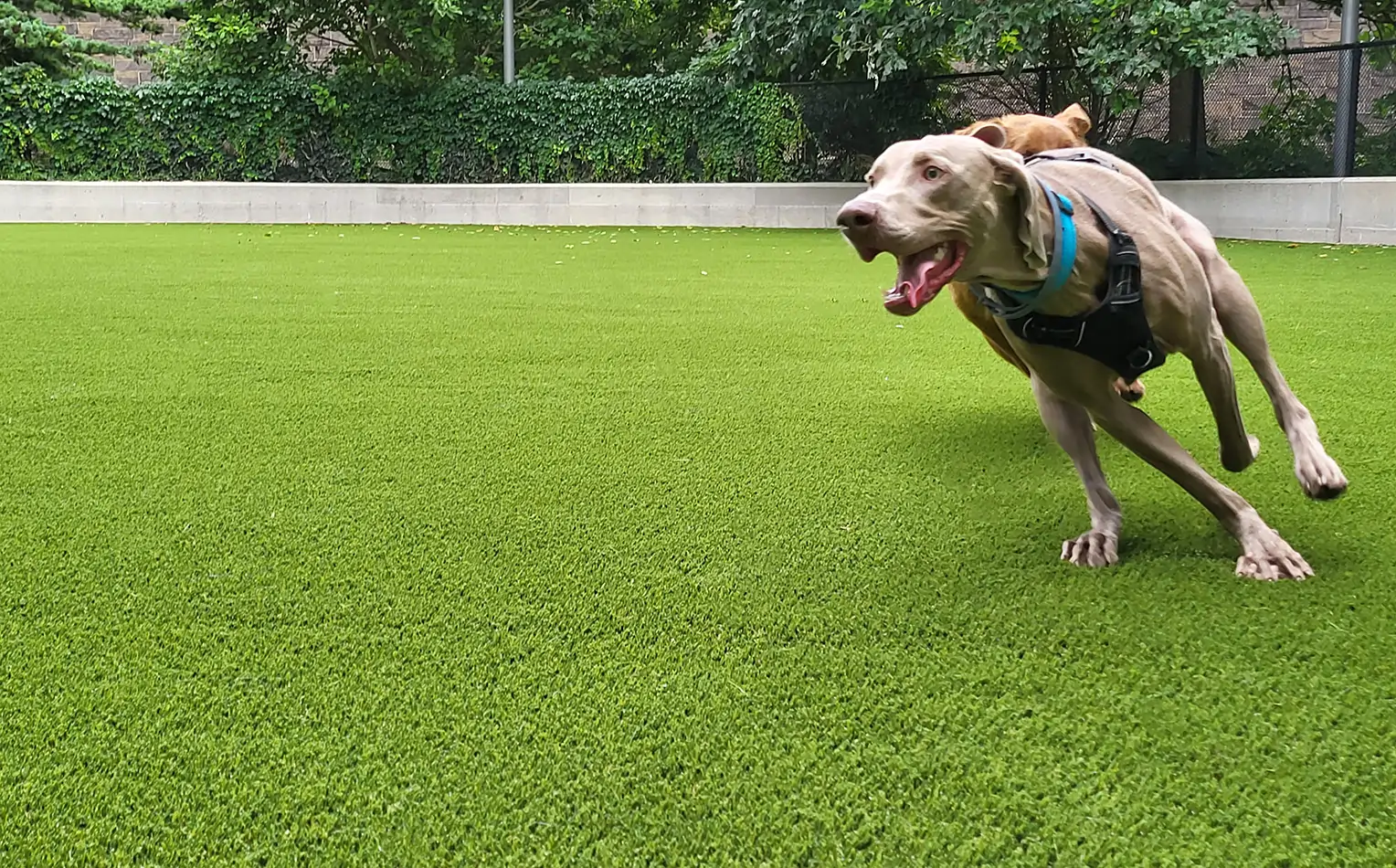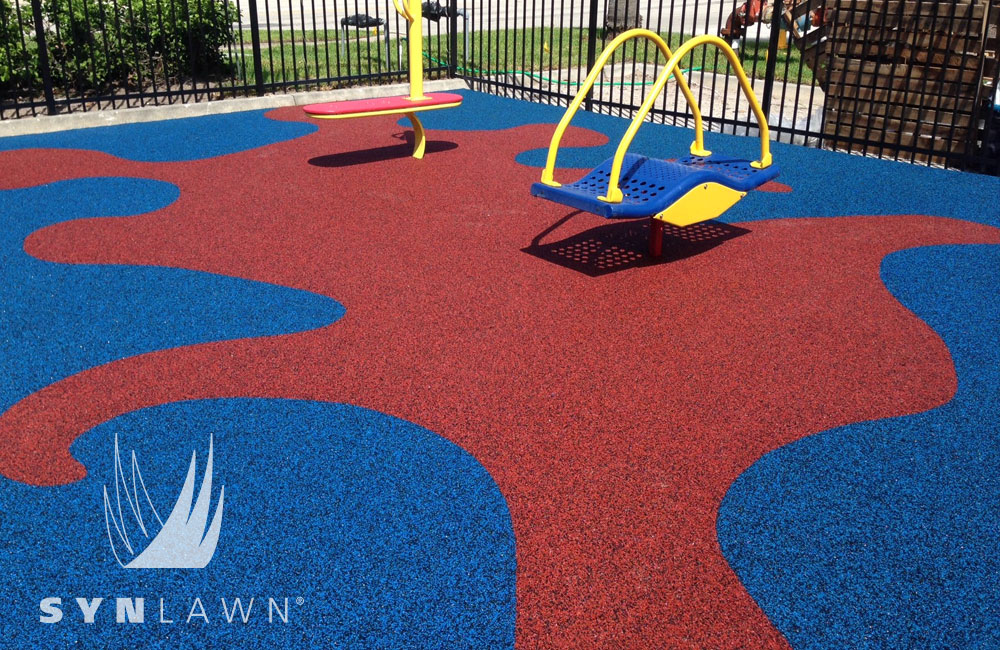 OCEANSIDE, CA PLAYGROUND TURF IS THE SAFEST PLAYGROUND SURFACE
Provide your kids and students with the safest and cleanest place to play with SYNLawn playground surfaces. Our IPEMA-certified playground grass takes the worry out of playtime by helping to prevent common injuries and abrasions found on the playground and in the backyard. In addition, our playground surface fibers are infused with a highly effective antimicrobial by Sanitized® which eliminates up to 99% of bacteria to provide cleaner playground surfaces that are free of germs and reduce the risk of possible infections. Each Oceanside, CA playground turf installation done by SYNLawn can feature a shock-absorbing subbase padding beneath the turf to add additional injury prevention properties. Under heavy foot traffic areas such as beneath the swing set and jungle gym, we can add our TrampleZones™ which are highly durable, low pile height turf systems that are easily replaceable after years of heavy use to further elongate the lifespan of each playground installation. SYNLawn is fully licensed, bonded, and insured to work with school districts, architects, park planners and more, to create safer playgrounds throughout Oceanside, CA, and surrounding areas
ENHANCE YOUR LIVING SPACE WITH SYNTHETIC GREEN WALLS
Do you have an empty wall or unappealing view that you are looking to enrich with something vibrant, luxurious, and unique? Oceanside, CA artificial living walls are an easy and effective way to do both. Made from the most realistic faux foliage and ivies, our synthetic plants are designed to replicate the appearance and behavior of real plants without maintenance or mess. This means no more trimming, pruning, or irrigation. Furthermore, our green wall panels promote sanitary and serene surroundings for both residential and commercial properties.