Residential and Commercial Applications for Coachella Valley Artificial Grass
To create a greener and safer community, SYNLawn supplies homeowners and commercial properties with the highest quality artificial grass, safety surfaces, and putting greens available. Our cutting-edge systems will provide a low-maintenance, cost-effective, and environmentally responsible solution to common lawn care issues.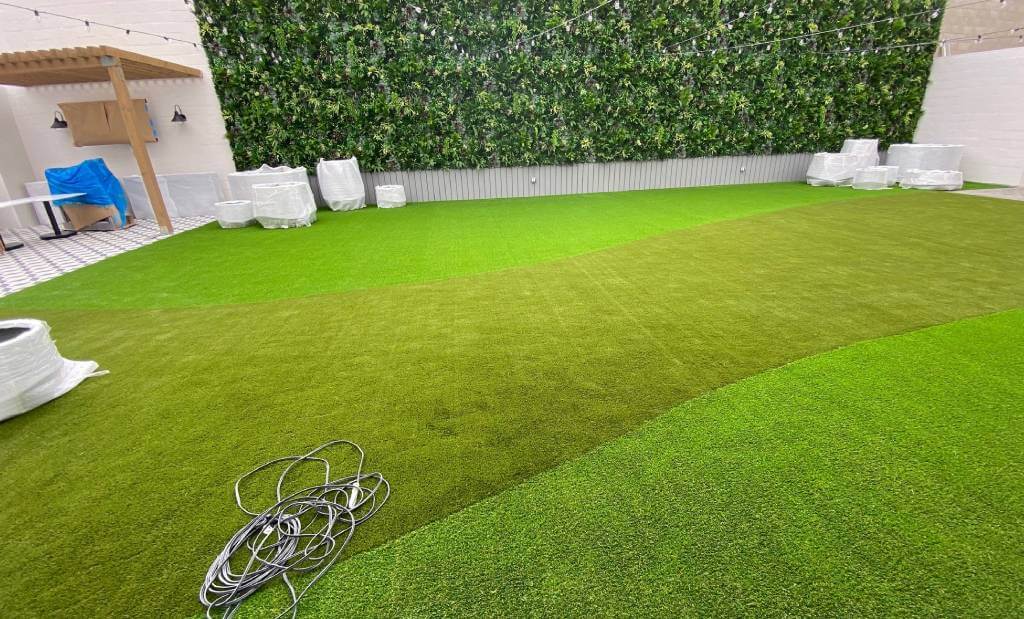 Coachella artificial turf is designed to withstand harsh weather and considerable foot traffic. They give sufficient outside space for children and pets in households and utilize exclusive technologies and benefits that you won't find in competitor products. In addition, during the summertime, SYNLawn products are perfect to roll out a towel and enjoy the sun with your favorite music and other activities.
Super Yarn™ antimicrobial yarn implements a highly effective antimicrobial by Sanitized®, DualChill™ IR reflective technology, and StatBlock™ anti-static
HeatBlock™ Technology: Reduces surface temperatures up to
20% cooler than any other synthetic grass
Provides a realistic alternative to natural grass
Easy maintenance
Environmentally safe, made with recyclable components
Made with a plant-based, soy backing system called
EnviroLoc+™
Deluster, UV protection, and weather resistance for long-lasting durability
Significant savings on water bills and maintenance costs
The largest collection of ASTM E108 Class A fire-rated products
The only distributor of USDA-certified Coachella Valley artificial grass
Unmatched Limited Lifetime Warranty
Made in the USA
The Safest and Cleanest Playground Turf in the Coachella Valley
Our cutting-edge playground grass is designed to withstand even the most intense foot traffic. Our EnviroLoc+ backing technology, which is made from soy, seals in grass fibers to prevent shedding and enables ideal drainage to keep surfaces useable even after heavy rain. Our Super Yarn technology provides your grass with a powerful antibacterial that kills up to 99 percent of germs in the turf while also preventing mold formation.
FallPad® underlayment system is a thick cushion installed beneath our installations to provide enhanced safety and shock absorption
Soft and non-abrasive surface to protect kids from scrapes and burns
Designed to meet Head Injury Criteria (HIC) requirements to protect against head injuries that may occur on the playground
20% percent higher performance vs. competition according to HIC and Gmax ratings
Incredible resilience to uphold safety and comfortability for the long-term
Significantly cooler surface temperatures than rubber and competing turf brands
Antimicrobial component eliminates 99% of bacteria from our turf
TrampleZones™ are incredibly resilient landing pads that prevent wear and tear under high traffic areas and can be easily replaced to provide consistent protection
Non-Allergenic
ASTM Tested, IPEMA Certified, and ADA Compliant
Made in the USA
SYNLawn® PGA-Caliber Golf Greens
SYNLawn provides the most realistic-looking and functioning golf greens. Our beautifully designed golf grass saves you time and money on upkeep while providing an exceptional practice area to optimize your short game. SYNLawn putting greens were created in collaboration with renowned golf instructor Dave Pelz to mirror the performance found on professional courses. They provide a realistic putt, appropriate ball roll, natural ball bounce, slow-down features, and exceptionally durable chipping surfaces.
Realistic putt with a very true ball roll
Extremely durable surface chip on
No water can settle beneath the putting green turf and wash the base out
Effective drains in each cup prevent backfill of water and mold
Ability to install LED cup lights
Add sand traps, tee lines, tee boxes, slopes, obstacles, and more
Engineered by an ex-NASA engineer to imitate natural grass as close as possible
Coachella Valley Pet Grass
Since our dogs lead such busy lifestyles, SYNLawn provides San Diego pet turf that is designed from the ground up to be the ideal complement to your landscaping, dog park, or resting area. There will be no muddy paws, digging dog burrows, or shedding from roughhousing. Sanitized® is an antibacterial treatment for SYNLawn artificial pet grass that inhibits bacterial growth on our turf surfaces by 99 percent. As a result of its acrylic-coated sand infill, EnviroFill® also removes ammonia stains and odors from our products, as well as strong chemicals and metals.
Stain & odor resistance
No more muddy paws or muddy yard
Significantly cooler surface temperatures on hot summer days
Protection from diseases, fleas, ticks, and other pests
Extremely resilient grass fibers that maintain grass realism
Optimal drainage allows for use right after it rains
Locked-in turf fibers that prevent pets from tearing through it
Envirofill antimicrobial: Prevents odors from pet waste & bacteria
Recyclable and plant-based artificial grass
Made in the USASYNLawn San Diego is proud to service the cities of Coachella Valley including Palm Springs, Palm Desert, Cathedral City, Indian Wells, Rancho Mirage, Indio, and more.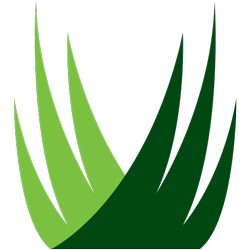 At SYNLawn, we put safety first. Check out our wide selection of artificial grass for playgrounds to find out which product is the best for creating your ideal playground turf.
Why Choose SYNLawn San Diego
We work closely with landscape architects, architects, landscape designers, general contractors, architectural firms, construction companies, and more to create the safest, cleanest, and greenest environments the artificial grass industry has ever known. For more than 50 years, SYNLawn has researched and developed exclusive technologies and benefits including our relationship with US soy farmers to ensure that we offer the most eco-friendly and technologically advanced products to date.
For more information on all of our services and products, contact SYNLawn to schedule a complimentary consultation today!
Get a free estimate by providing your information below:
Please fill out all mandatory fields with an asterisk *
Your information will be held confidential with our company.