Escondido, CA artificial grass from SYNLawn San Diego is changing the way that California residents design their landscapes as well as maintain them. We all desire a gorgeous green lawn that will be the talk of the town and set a stunning impression that lasts for years. However, this can be difficult with traditional grass as a result of its constant need for maintenance. Fortunately, our artificial turf eliminates this need and allows you to save all the time and money that you would normally spend and reinvest it into your life. SYNLawn artificial turf is the result of more than 50 years of research and development as well as building relationships with our partners and customers to ensure their utmost satisfaction.
Benefits Of Artificial Grass From Synlawn San Diego
No more mowing, watering, or fertilizing
UV-stabilized, fade-resistant yarns
EnviroLoc+™ backing system provides optimal drainage for rain or snow
Super Yarn™ Technology
Sanitized® antimicrobial eliminates 99% of all bacteria
DualChill™ IR reflective technology significantly reduces surface temperatures
StatBlock™ antistatic greatly reduces static build-up from friction
ASTM E-108 Class A Fire-Rated options for rooftops and other applications
No more muddy paws
No more dead grass
Made with recyclable materials that last for decades
Increased property value and appeal
Unmatched limited lifetime warranty
Commercial Applications For Synlawn® Synthetic Grass
Commercial clients insist on choosing SYNLawn San Diego to help create their landscapes. Our commercial synthetic turf provides superior durability, is perfect for a comprehensive list of applications, protects the environment, and lasts for decades. In addition, at SYNLawn San Diego, our team is licensed, bonded, and insured to work on million-dollar projects from start to finish. Our expert installers are regularly trained to provide the most meticulous installations that will meet every one of your specifications. Business owners do not have the time to spend on maintenance or spend money on high water bills, maintenance crews, or equipment, making our commercial artificial grass the perfect solution for their landscapes.
Finally, our Escondido artificial turf is manufactured with eco-friendly materials including sugar cane and soybean oil to replace harmful materials that deteriorate our environment. With the help of American soy farmers, we have created the most eco-friendly synthetic grass San Diego has to offer and the first and only collection of USDA-certified grass alternatives.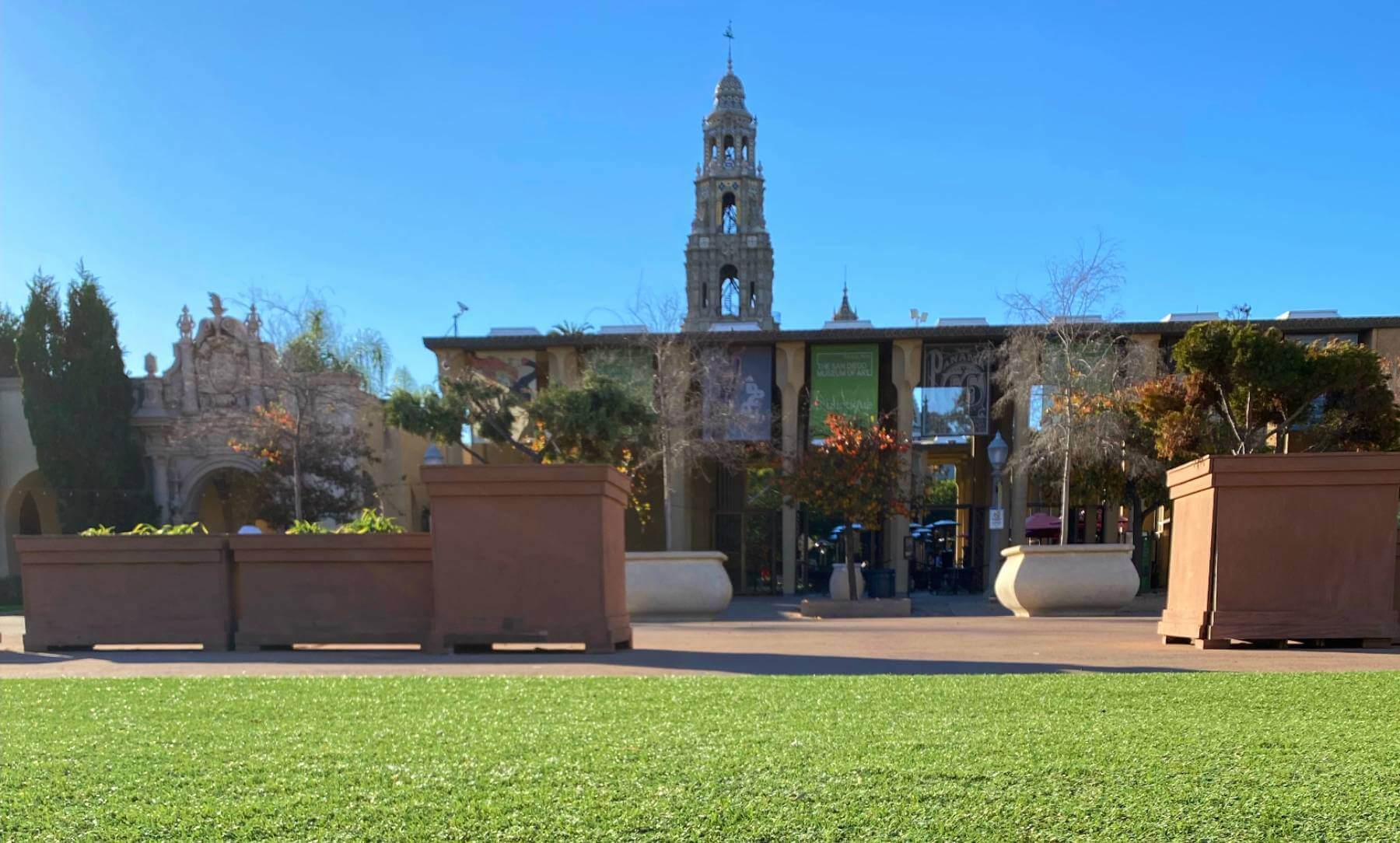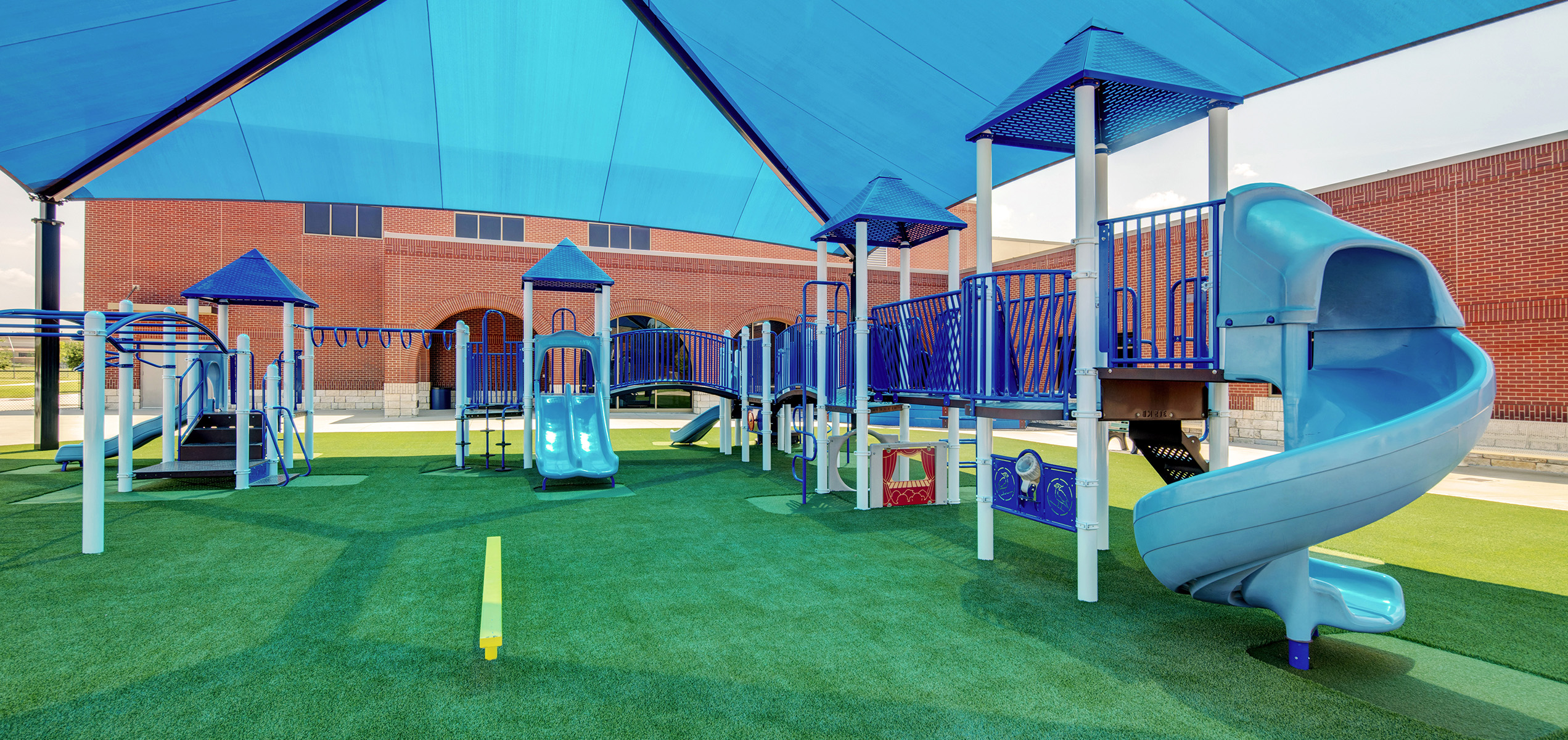 Synlawn San Diego Provides Safer Solutions For Playground Systems
For a wide range of applications, including playgrounds, SYNLawn San Diego takes pride in its ability to provide artificial playground turf that offers unrivaled quality and longevity. Our IPEMA and ADA certifications create a setting where kids may play freely while being safer from common injuries and falls. Additionally, our HeatBlock technology also provides up to 20% cooler surface temperatures year-round than any other synthetic turf band. This makes our playground grass a much safer surface than other playground surfacing alternatives.
PGA QUALITY AND PERFORMING GOLF TURF AND PUTTING GREENS
Escondido putting green turf from SYNLawn San Diego is PGA-Caliber in terms of performance, realism, and quality. Our artificial golf greens are designed with characteristics like realistic ball roll, realistic putt, and natural slow down. We design them this way to replicate the behaviors found on professional-level courses. Our putting greens resist fading, offer maximum drainage for playing anytime, and do not move or tear from heavy foot traffic or repeated usage. Other features include:
Professional GreenMaster™ installation
One-inch thick tee surface to use real golf tees
Select from different turf options for your fairway, fringe, collar, and more
Customizable with obstacles to increasing the challenge
Year-long low-maintenance beauty
Unmatched limited lifetime warranty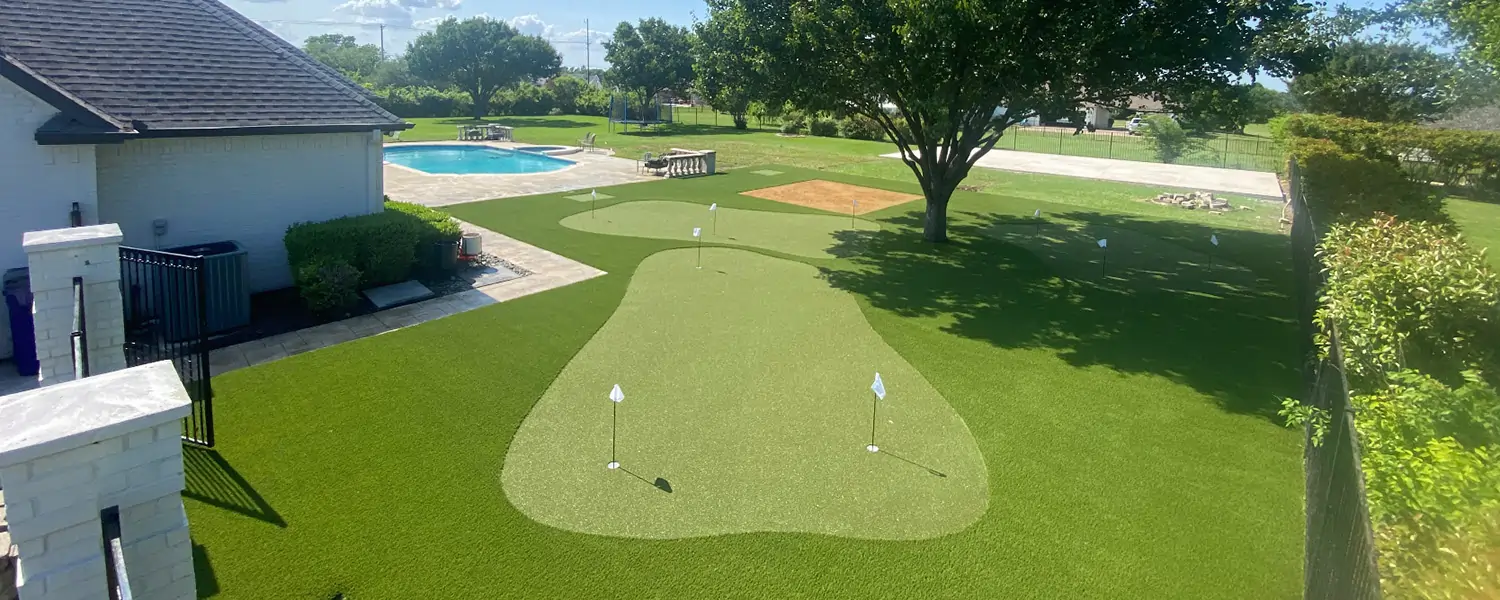 Roof, Deck, & Patio Installation
At SYNLawn San Diego, our unique artificial grass for deck, patio, and rooftop applications can help improve the appeal of your outdoor recreational spaces. Our synthetic turf installations on patios and decks have made it possible to combine creativity with functionality. Our Escondido synthetic grass can help you turn unused spaces into warm and welcoming settings for gatherings, small pet areas, patio putting greens, and even poolside lounging. We can transform your Southern California deck, patio, or rooftop terrace into something spectacular using our boundless ingenuity and high-end faux grass.