If you have been looking for a new artificial turf option for your residential or commercial space, you have probably discovered that a quick internet search will bring up dozens of artificial turf companies. Each brings something unique to the table, and some have more benefits than others. Here are 5 reasons why SYNLawn is the best turf option for your San Diego commercial or residential artificial turf installation.
Lifetime Warranty
When you purchase from SYNLawn, you will get a lifetime warranty backed by us, the manufacturer of your artificial turf. The SYNLawn warranty is a big draw for many people, as other synthetic turf companies have limited or no warranties. Our warranty brings peace of mind because home and business owners can rest assured that, if something happens, a warranty will bring your lawn or outdoor decor back to how you initially envisioned it. This comprehensive warranty protects against UV degradation, backing integrity, yarns, and turf bind for the life of the product.
Financing Options
Artificial turf can be a significant investment for most residential or commercial turf installations. The SYNLawn costs are more palatable when you consider the longevity of the turf, the cost savings on maintenance, and the lifetime warranty. Artificial turf starts paying for itself within just five years; the money saved from water, fertilizer, seed, and other maintenance or repair costs amounts to the costs of materials and installation. At year six, you start saving all of the water, fertilizer, and maintenance costs every year, putting you far ahead by year 10. Considering that artificial turf lasts 20 years or more, your overall savings are significant. 
If you want to save but don't have the money upfront, SYNLawn offers competitive financing options. SYNLawn has partnered with PNC Vendor Finance to bring customized finance solutions to people looking to make the investment in synthetic turf. You'll get the lowest monthly cost, with 100 percent cost coverage, so you can plan and know when and how you will pay off the investment.
Company History
SYNLawn artificial turf has a longstanding, positive reputation. For more than 45 years, SYNLawn has been a part of the artificial turf industry in North America. That we've been in business consistently for five decades reflects the extent to which communities trust us for their artificial turf needs, including for golf, pet turf, residential, and commercial turf installations. 
Moreover, five decades of artificial turf installation means we've seen every unique, oddly-shaped lawn, dirt that doesn't conform, and many other challenges San Diego home and business owners face. We can help troubleshoot any issue you come up with because, most likely, we've seen it dozens of times before. Our product has evolved as the technology has advanced, and we can help you create the look you're after, no matter the size or shape of your yard.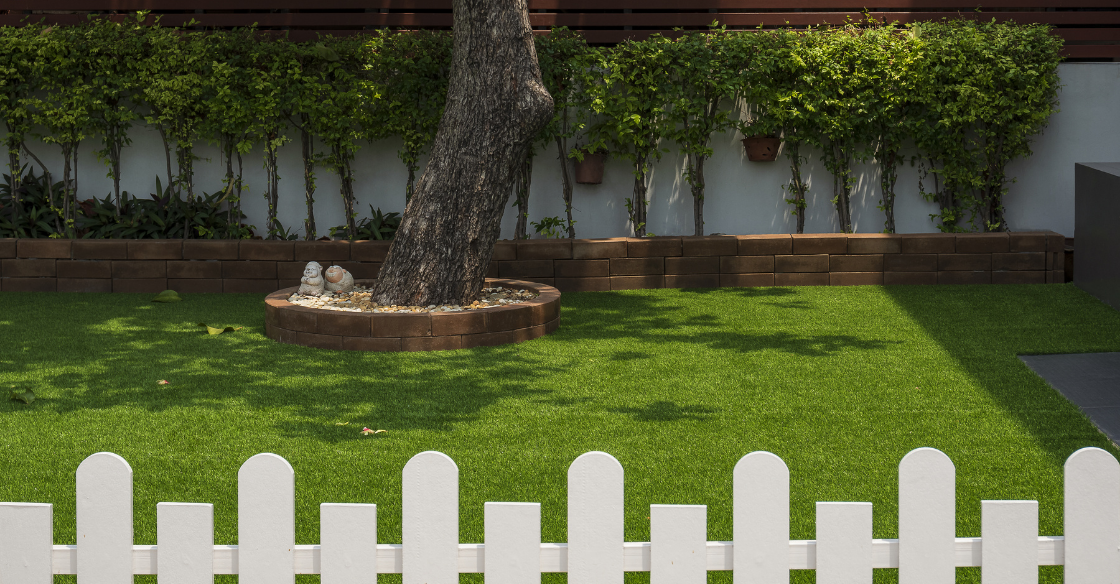 Expert Support
From understanding the many advantages of turf over natural grass to selecting the right artificial turf for your property and use, you won't be alone. SYNLawn has expert support available for every step of the process. Our professionals can help with identifying the right turf and supplies for your SYNLawn installation and can even make the installation process smoother. They can teach you the best care and maintenance to keep your turf looking and feeling like new for as long as possible. From every single step of the project, experts with decades of knowledge and experience can guide you to professional-looking turf installation.
Less Environmental Impact
Aside from artificial turf's normal sustainable impact, with reduced chemical inputs and less water used, SYNLawn's artificial turf has a lower environmental impact than other turf options out there. SYNLawn committed to using organic infill years before competitors. 
In the manufacturing process, SYNLawn turf uses more renewable resources, with more than 70 percent of the petroleum-based polyol replaced with a plant-based polyol made using soybeans. The reuse of post-manufacturing waste, including the coal ash added for extra strength and stability, also makes SYNLawn one of the most environmentally-conscious artificial turf manufacturers and installers in the western region.  
Because of SYNLawn artificial turf's longer lifespan, used turf goes into landfills less frequently. SYNLawn turf is also recyclable, where applicable, so even less can end up in landfills. 
Many other turf options are made in less sustainable ways, with a greater environmental footprint. These often end up in the landfill after a decade or so, straining the landfill and forcing the home or business owner to shell out money for completely new materials and installation. If not properly recycled, artificial turf does not decompose very quickly, so it sits in the landfill for generations.
Learn More About SYNLawn
If you're ready to chat with our experts about what sets SYNLawn apart and how you can find sustainable, durable turf for your next residential or commercial artificial turf installation, fill out this contact form. Our team has helped San Diego homeowners and business owners get more time back with artificial turf at their home or business, so join these San Diego residents with a new synthetic lawn.

On May 24, 2022, state officials approved a proposal to cut water consumption in California by 10 to 20%, which includes a total ban on watering beautiful lawns in subdivision common areas and on all commercial properties. "We are in this unprecedented drought. We need to act like it," said Laurel Firestone a California State…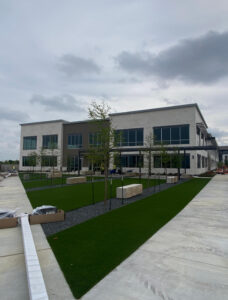 As an apartment complex manager, you know how hard it can be to attract tenants. There are just so many options out there for people to choose from. Sometimes, being pet-friendly is enough to get you noticed. Other times, your pool or in-unit washer and dryer might be the amenity that sets you apart. However,…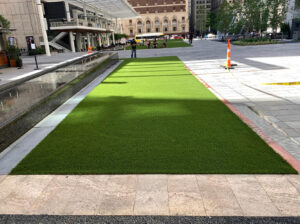 Reasons to Install Office Building Turf The first thing that comes to mind with artificial turf is often a bright green front lawn. But did you know you can install artificial turf in your office building as well? There are so many benefits to having turf in your office or commercial building, that benefit you…