There are many reasons to surround yourself with plants and greenery. Research has shown that greenery improves your mood and sense of well-being. 
Living plants, however, require a lot of work, fertilizers, and pest control to stay green and healthy.
Artificial plants, on the other hand, need only intermittent dusting after their initial installation. Better yet, they have come a long way from the potted ferns in attorney's offices. Today, technology and design have gotten them looking realistic with a depth of multiple colors and textures. When selected, designed, and installed correctly, artificial green walls help customers and employees relax just as easily as they do with natural plants.
Restaurants, offices, and medical facilities do not need extensive space to incorporate an artificial green wall. To get the look of nature without all the work, you can create an artificial living wall indoors or outdoors at your business. Get started with these insights.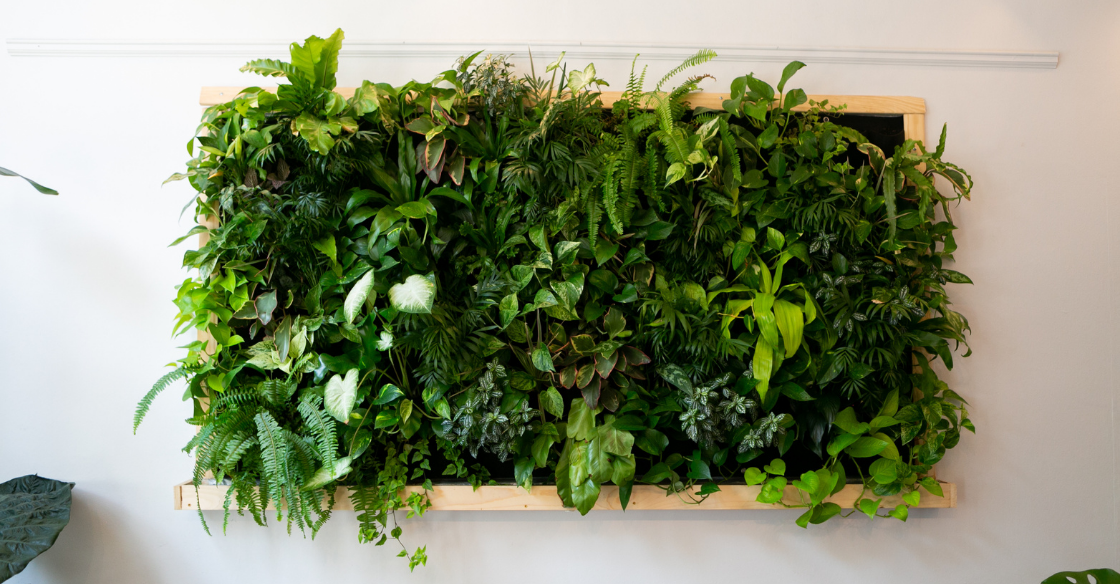 4 Benefits of Installing an
Artificial Green Wall
There are many uses for synthetic grass, and an artificial living wall can help create that low-maintenance landscape that draws people to synthetic turf in the first place. Here are four benefits artificial green walls bring.
Water savings:

A living green wall needs water to survive. An artificial green wall doesn't need water, so you can help

conserve water

and even save money on your water bill. This is a huge benefit that impacts you financially and can help make your business more environmentally friendly, too.

Maintenance time: A living wall needs a lot of care, with time spent watering, pruning, fertilizing, and replacing the plants as needed. Most businesses hire an outside service to care for their plants, one more expense. An artificial wall doesn't need this! Simply dust it off from time to time, and save all the hours of care living plants would need to look beautiful all year long.
Add color and life: Plants add color and life to a space — and artificial plants can too. Many artificial plants, like those from VistaGreen, look very realistic and can contribute to a real experience of the benefits of stress reduction from plants. The look of artificial green walls can help to create the appearance of more life in your office, restaurant, or other commercial space.
Reduced Noise: Especially if you are in a high-traffic area, an artificial green wall can buffer sound from neighbors, roads, and city life. They can also help reduce the sound that carries from your space as well, reducing the disruption to other nearby businesses.
Artificial Green Wall DIY
Tips
Find the Right Spot
If you don't already know where you want the green wall to go, sizing up your walls is your first step. Remember that artificial green walls can go indoors or outdoors. If you have a rooftop patio or a courtyard, those might be great spaces. If you're looking inside, consider lobbies or seating areas.
Find Design Inspiration and Ideas
There are many resources online for design inspiration. Pinterest, Instagram, and even Google Images can give you an idea of how other people design and install green walls at office buildings, restaurants, hospitals, and more. You can even figure out how other people paired the green wall with hardscape, fountains, or turf for your business.
Identify Colors and Textures to Include
Artificial plants can be very similar to live plants in that they have many different colors, textures, and shapes. Your artificial living wall can have any look you want, from exciting and wild (think fronds!) to trimmed and traditional. 
Install the Wall
With VistaGreen artificial living wall, set-up is easy. The VistaGreen artificial green walls are lightweight and easy to install, and once installed, don't require much maintenance. You don't have to do it alone, either. A professional helps ensure the installation goes quickly and correctly.  
For commercial landscaping with artificial turf, trust the experts at SYNLawn San Diego. We have helped business owners design new landscapes with turf and artificial green walls. If you have questions or just want a little advice, we are here to help. Call 888-507-8873 or fill out this contact form to learn how you can get an artificial living wall for your business.

On May 24, 2022, state officials approved a proposal to cut water consumption in California by 10 to 20%, which includes a total ban on watering beautiful lawns in subdivision common areas and on all commercial properties. "We are in this unprecedented drought. We need to act like it," said Laurel Firestone a California State…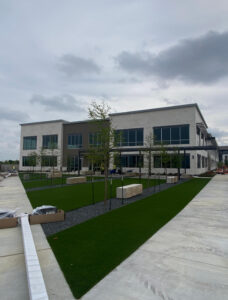 As an apartment complex manager, you know how hard it can be to attract tenants. There are just so many options out there for people to choose from. Sometimes, being pet-friendly is enough to get you noticed. Other times, your pool or in-unit washer and dryer might be the amenity that sets you apart. However,…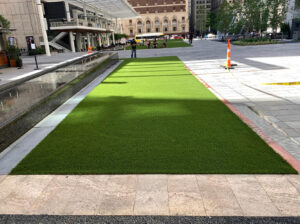 Reasons to Install Office Building Turf The first thing that comes to mind with artificial turf is often a bright green front lawn. But did you know you can install artificial turf in your office building as well? There are so many benefits to having turf in your office or commercial building, that benefit you…