Residents are making the switch to San Diego artificial grass to enjoy luxurious lawns year-round. We make it simple for residential and commercial lawns to avoid faded colors, weeds, mud, holes, and so much more. With our use of recyclable and long-lasting materials, you can enjoy your landscape for decades without replacement. At SYNLawn, we offer the highest quality San Diego artificial turf at affordable pricing with financing options available and a lifetime warranty! SYNLawn is perfect for a comprehensive list of applications including:
Landscapes
Dog parks
Decks
Patios
Playgrounds
Retail shopping
Hotels
Hospitality facilities
Multipurpose sport surfacing & more!
San Diego Turf Installation Makes Traditional Maintenance a Thing of the Past
No matter how you look at it, a natural grass landscape requires an incredible amount of time and dedication. Homeowners and commercial properties alike understand the appeal of a glowing green lawn, but spending time on maintenance is something that takes away from higher priorities. SYNLawn customers are putting away their lawn equipment and conserving substantial amounts of water from the moment they make the switch and look forward to returning their focus to their families, friends, and customers. No more mowing, no more watering, and no more making a mess fertilizing.
The Benefits of SYNLawn® Artificial Grass in San Diego
Many new SYNLawn customers often wonder how their installation will hold up in harsh weather or during high-intensity activity. Fortunately, SYNLawn synthetic grass is designed to take on anything that's thrown at it. We go above and beyond to test all of our products so that they can endure even the intense foot traffic and heavy sun exposure. With the help of our exclusive Super Yarn™ formula and plant-based EnviroLoc+™, you benefit from the highest-performing synthetic turf, complete with antimicrobial, anti-static, IR reflective properties, cooler surface temperatures, and optimal drainage. Your San Diego turf installation will not shift on impact nor will it shed and lead to costly repairs or full lawn replacement. Two major reasons as to why you should choose a higher quality turf backed by a lifetime warranty.
Additional features and benefits include, but are not limited to:
HeatBlock™ technology – scientifically proven to provide 20% cooler surface temperatures than any competing brand on the market. Can be paired with a temperature controlling infill for even more comfortability in the summer.
Omega Blade™ technology – Realistic turf fiber design that is engineered to ensure long lasting turf integrity.
IPEMA certified, ADA compliant, CSA, and HIC (Head Injury Criteria) compliant.
UV-stabilized yarns prevent turf fibers from fading and degrading in direct sunlight.
Dense thatch for increased durability and natural appearances.
Made in the USA with plant-based materials derived from sugar cane and soybean oil.
Unmatched lifetime warranty and monthly payment plans.
Professional Turf Installation in San Diego
Quality of installation plays an important role in the longevity and appearance of artificial grass. Any company can install artificial turf, but SYNLawn takes the extra steps to separate us from the competition. Before we even begin laying down our San Diego artificial grass, we must be certain that to remove any debris that may lead to injury. Rocks underneath the surface of your installation make it unpleasant to sit or walk on. SYNLawn meticulously installs our faux grass so that we can prevent seams, wrinkles, and other potential problems associated with improper installation techniques. Seams can become a tripping hazard, but they also prevent the natural appearance of a properly maintained lawn. When you choose SYNLawn, you can be certain that your project will be installed perfectly the first time, every time.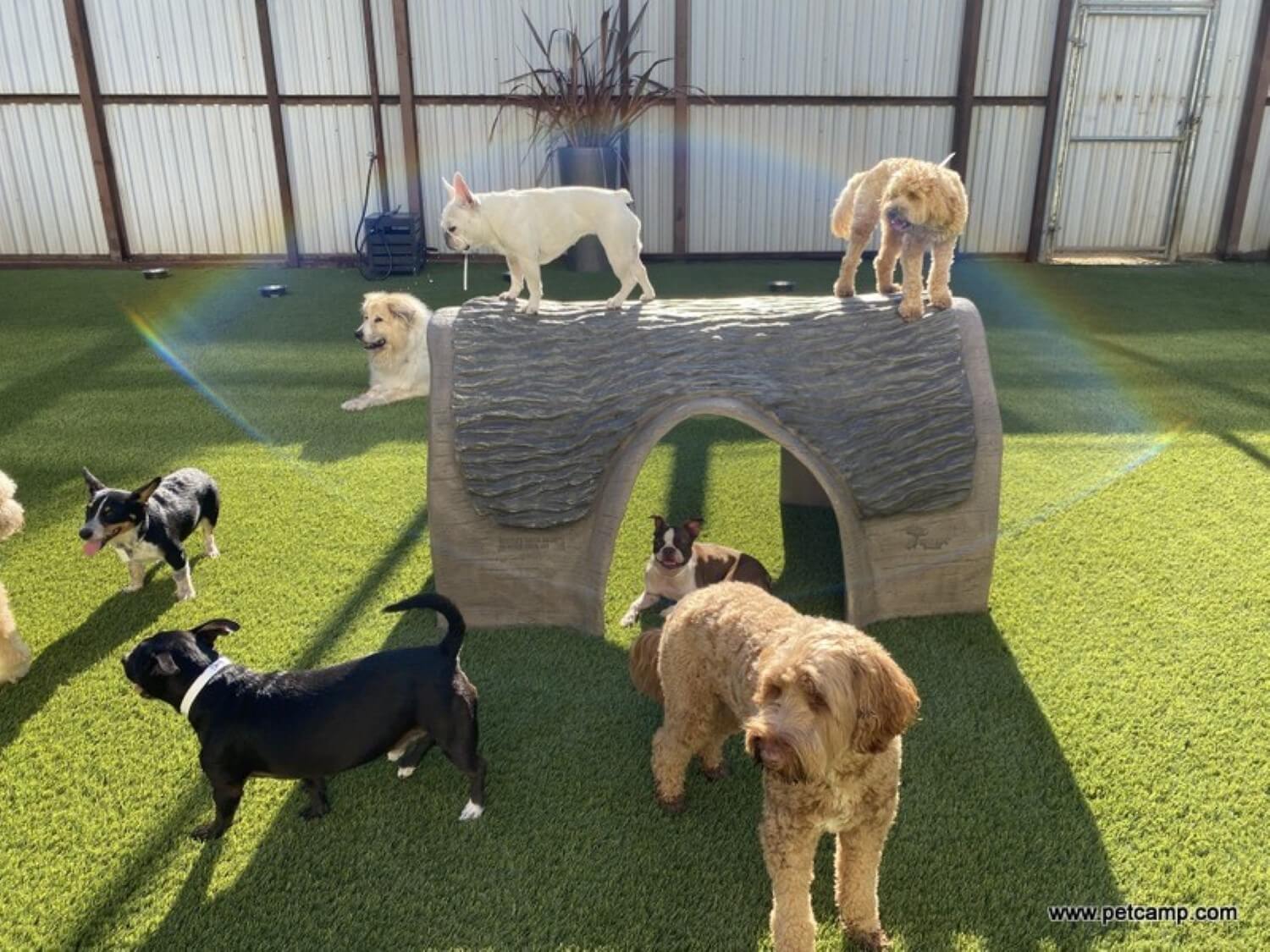 Eco-friendly, Pet-friendly, and Kid-Friendly Synthetic Grass
Many of us have children and pets that will make use of the backyard, and visit dog parks, playgrounds, schools and more. Fortunately, our products are made with earth-friendly materials including sugar cane and renewable soybeans that are nontoxic and friendly to everyone. SYNLawn synthetic grass is free of harsh chemicals, lead and other harmful heavy metals, and does not require nasty fertilizers. With the help of our partnership with US farmers, we can locally source these materials to reduce our carbon footprint and help conserve water and other valuable resources and prevent common injuries found on playgrounds, in the backyard, and more.
For more than 50 years, SYNLawn has innovated exclusive turf technologies and become a leader in the artificial grass industry. We continue to explore the endless opportunities for artificial turf in San Diego with the help of our professional partnerships with landscape architects, school superintendents, golf course super intendents, city planners and more. For further information about SYNLawn San Diego artificial turf installation, contact us today to schedule a free consultation!