Homeowners are always looking for ways to make their homes look better or be more functional. A beautiful home provides a place to call your own, relax, and show off to friends and family. Small and large home improvement projects are pretty much ongoing, as most homeowners know. A popular outdoor renovation project is installing an artificial turf lawn or adding it in small areas (putting greens, dog runs, athletic areas.) 
For many people, the decision to invest in artificial turf isn't necessarily about money. It's often about the time they can save on lawn care and how great their lawn will look all year long. But even though artificial turf involves an upfront investment, it can save you money in the long run. If you're considering financing your lawn, the upfront costs aren't even an issue. Here's what you need to know about turf vs natural grass ROI.
Artificial Turf
Return on Investment 
The return on investment for artificial lawns depends slightly on the type of lawn and the installation process. However, most people see a return on investment in just 5 to 7 years (most turf lasts at least 10 years, and many even get up to 25 years from turf). This return on investment takes the form of both time and money for many homeowners.
Costs and Time
Considering just financial costs, take into account: mowing, fertilizing, seeding, watering, and other tasks, including gardener fees. Home Advisor shares that the average annual lawn maintenance costs for a natural grass lawn run between $100 to $500 per month or $1200 to $6000 per year. With figures like these, it's not hard to see how the ROI for artificial turf starts kicking in for most at five years. No matter if you do your natural grass maintenance or hire someone, there are costs associated with that care (in both money and time). Artificial turf doesn't need seed or fertilizer to look great. It won't turn brown or thin out in heavily trafficked areas of the yard. 
Turf eliminates the need for watering your lawn. Outdoor irrigation is often more than half of the household water bill, so this in itself can save a lot of money. It's better for your wallet and for the environment for you to take these water-saving measures in your yard. 
By saving on water and other maintenance costs, the long-term benefits of artificial turf make the costs of artificial turf worth it.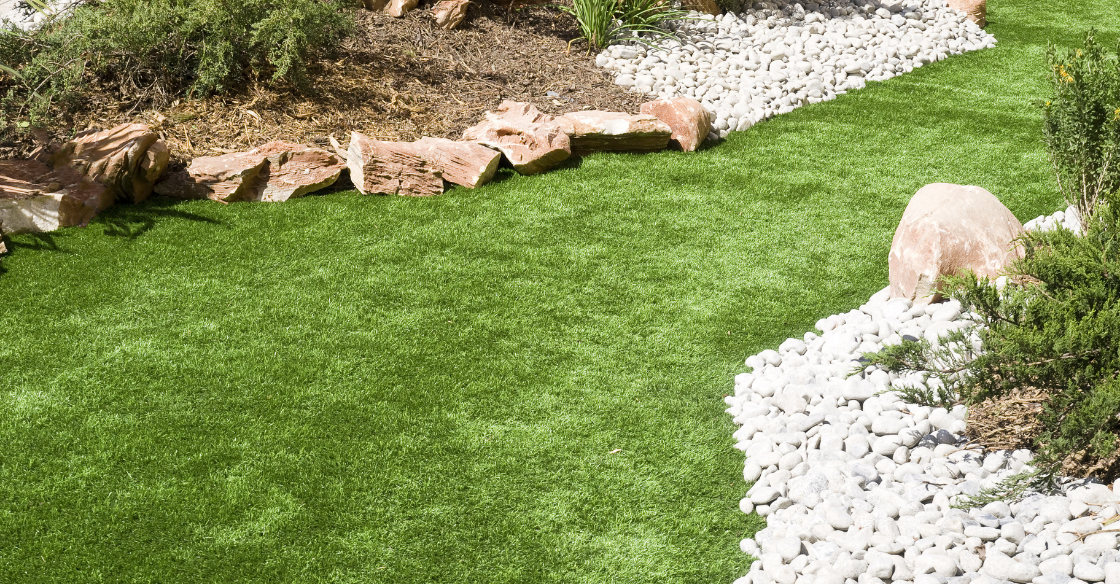 Curb Appeal
Another benefit of artificial turf investments can be the increase in curb appeal. You may not plan to be in your home for 5 to 7 more years, which is how long it would take to see a return on the investment in maintenance costs. However, artificial turf can have huge benefits if you are looking to sell your home. 
Curb appeal attracts home buyers to your property. With as busy as today's families are, many home buyers are drawn to the ease of maintenance that the turf brings. They know that it's going to keep looking great for years to come (especially if it's a newer installation). Artificial turf can even help to drive up the asking price on your home. When considering how you can use artificial turf to your advantage when installing prior to selling the home, understand that it is another way to see some return on your artificial turf investment. 
Whether you plan to keep your home for the next decade or longer, or if you want to sell in a year, artificial turf can essentially pay for itself. From the cost of caring for a lawn to attracting new buyers and driving up the price of the house, artificial turf provides a quick return on investment. 
Get More Bang for Your Buck with Artificial Turf
Just like other home improvement projects, artificial turf can bring planned and unplanned benefits, like less water consumption, more time to take care of other projects, and a nice, green lawn all the time without all the work. If you are ready to jump into an artificial turf project to get a great return on the investment, contact the experts at SYNLawn San Diego. The synthetic turf professionals can answer your questions and guide you through selecting the right turf. Get started today by filling out this contact form.

On May 24, 2022, state officials approved a proposal to cut water consumption in California by 10 to 20%, which includes a total ban on watering beautiful lawns in subdivision common areas and on all commercial properties. "We are in this unprecedented drought. We need to act like it," said Laurel Firestone a California State…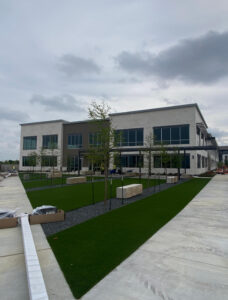 As an apartment complex manager, you know how hard it can be to attract tenants. There are just so many options out there for people to choose from. Sometimes, being pet-friendly is enough to get you noticed. Other times, your pool or in-unit washer and dryer might be the amenity that sets you apart. However,…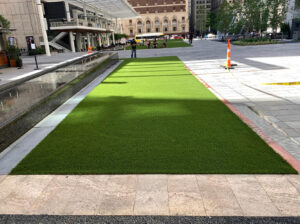 Reasons to Install Office Building Turf The first thing that comes to mind with artificial turf is often a bright green front lawn. But did you know you can install artificial turf in your office building as well? There are so many benefits to having turf in your office or commercial building, that benefit you…