As an apartment complex manager, you know how hard it can be to attract tenants. There are just so many options out there for people to choose from. Sometimes, being pet-friendly is enough to get you noticed. Other times, your pool or in-unit washer and dryer might be the amenity that sets you apart.
However, if you need something that can add a wow factor to your apartment listings, consider creating a beautiful outdoor space to attract new residents to your complex. Your apartment complex might need an artificial grass area, for tenants to enjoy without a ton of extra maintenance for your staff.
Benefits of Artificial Turf for Your Apartment Complex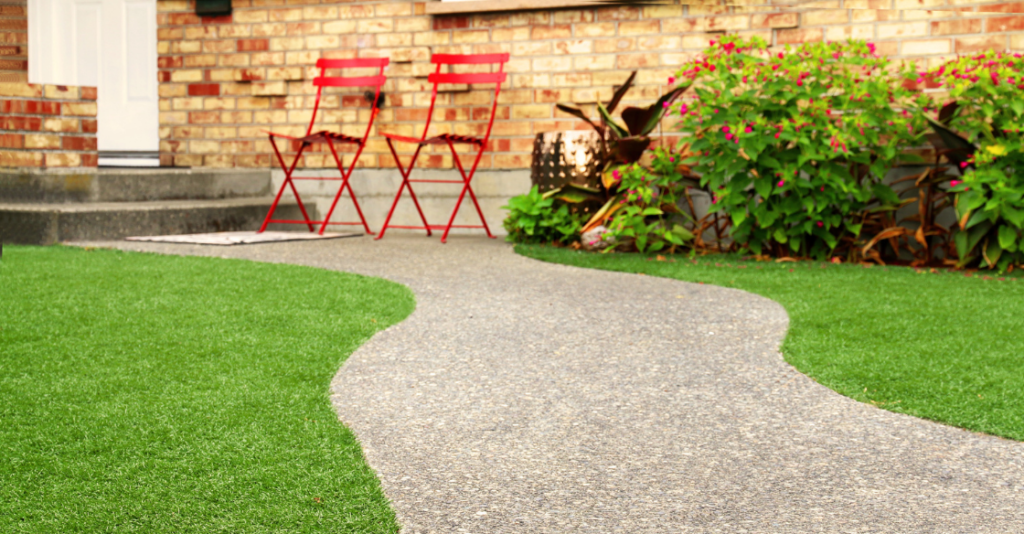 Low Maintenance
Let's face it, your maintenance staff is busy enough as it is. Fixing tenants's bathroom repairs or leaking kitchen sinks should be their priority, so that you can keep all of your residents happy. When you install artificial turf, it cuts down the need for your maintenance team or an outside lawn care company to come in and do the weekly landscaping that a lawn needs. It saves you time and money in the long run, without seed, fertilizer, pesticide, and other costs associated with lawn care.
Reduced water
You don't need to water your lawn when you have artificial turf. The turf you install at your apartment complex can save thousands of gallons of water each year. This can help to further reduce your lawn care line item in the budget. In San Diego, this is especially important, as the city has permanent water restrictions in place.
Sustainable
Aside from lower water consumption, you won't need to use as many chemicals when caring for your turf. Without pesticide, herbicide and fertilizer, you can have a more sustainable property. This can be a big draw for many tenants who care about the environment and would be proud to live in a sustainable apartment community.
Long-Lasting
When you install artificial turf, you don't just save time on maintenance now, you will have a long lasting lawn. Artificial turf that is properly installed can last more than 10 years (with some people even getting 25 years out of their turf).
Residential Artificial Turf at Apartments
When many people think of artificial turf, they think of a nice, green front lawn in a residential neighborhood. However, there are infinite uses for turf that can be used throughout commercial and residential spaces. At apartments, turf can be used across the property:
Pet areas, where residents can walk their dogs, play with their pets and congregate with other dog lovers in the complex
Pools, to accent the area or give people places to lay out in the sun and spread their towels while they swim
Courtyards, where you may even have barbecues and picnic tables to create even more places for residents to enjoy
Rooftops or patios, giving everyone even more space to relax and enjoy when they are at home
Front office, which is often the first impression for new and prospective tenants and can give that great appearance without all the hard work
Whether you are an apartment complex manager or owner, the ROI of artificial turf can pay off now and in the future. If you want to learn more about residential artificial turf in San Diego, the experts at SYNLawn San Diego can help. Call 619-432-4922 or fill out this contact form to learn how your apartment complex can take the next step to get the leg up on the competition.

On May 24, 2022, state officials approved a proposal to cut water consumption in California by 10 to 20%, which includes a total ban on watering beautiful lawns in subdivision common areas and on all commercial properties. "We are in this unprecedented drought. We need to act like it," said Laurel Firestone a California State…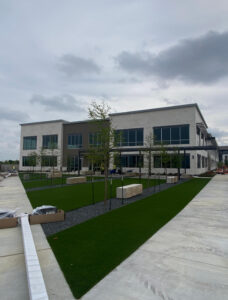 As an apartment complex manager, you know how hard it can be to attract tenants. There are just so many options out there for people to choose from. Sometimes, being pet-friendly is enough to get you noticed. Other times, your pool or in-unit washer and dryer might be the amenity that sets you apart. However,…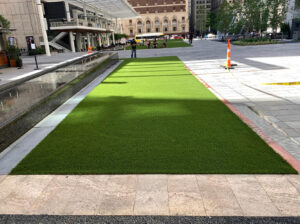 Reasons to Install Office Building Turf The first thing that comes to mind with artificial turf is often a bright green front lawn. But did you know you can install artificial turf in your office building as well? There are so many benefits to having turf in your office or commercial building, that benefit you…